"The road hasn't always been paved. In fact, there haven't always been roads. Or paths. Or trails. Or tracks. Somewhere along the way, we became less rugged, more fearful of the woods and deserts. We became serious and conservative, riding for structured training rather than fun. It's time to balance it all out – the racing, the training, the woodland adventures." – Ritte Bicycles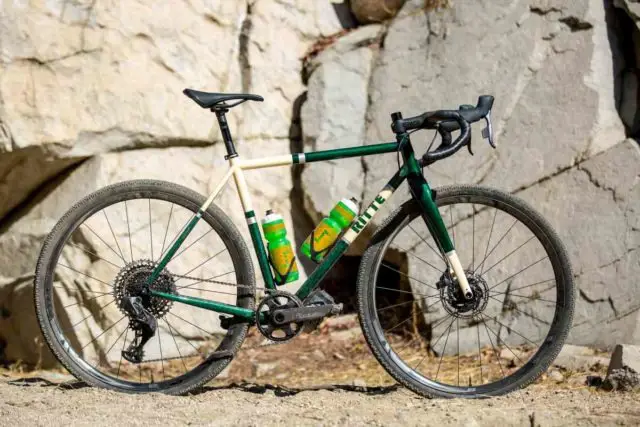 The Satyr is a mythical forest creature known to the Romans as a woodland god (and a bit of a party animal), and it's also the newest Ritte. The embodiment of fun and rowdiness, the Satyr was a man built atop the legs of a goat….and climb like a goat the new Satyr does.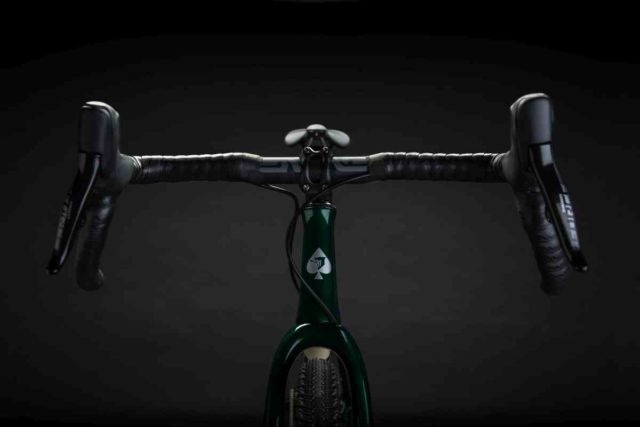 The Satyr owes much of its sylvan sprightliness to the guiding hand of the legendary Tom Kellogg, tapped by Ritte to design the frame. From custom tubing spec to geometry influenced by Tom Kellogg's years of designing balanced frames for championship-winning racers, the Satyr climbs easy and goes down smooth.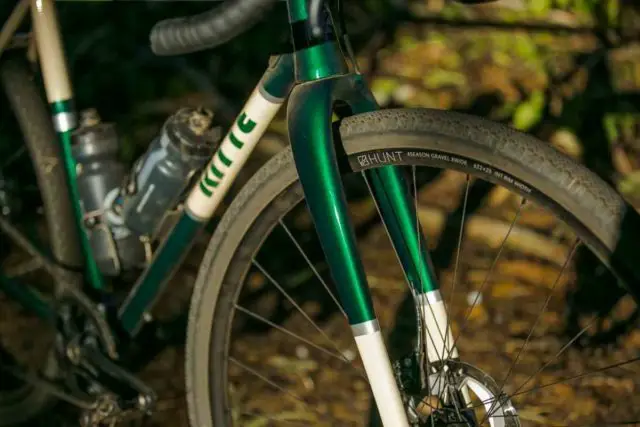 Taking cues from Ritte's All-Road Phantom, the Satyr dials the dirt party up to 11. But you'd expect nothing less, this thing has horns! The Satyr clears a 700x43c tire to tackle tough terrain, but it turns in with an eagerness many road bikes can't match. It's equipped with a T47 bottom bracket and internal cable routing to keep your cables protected through the harshest conditions. Flat mount disc brakes with thru-axles front and rear keep you in control.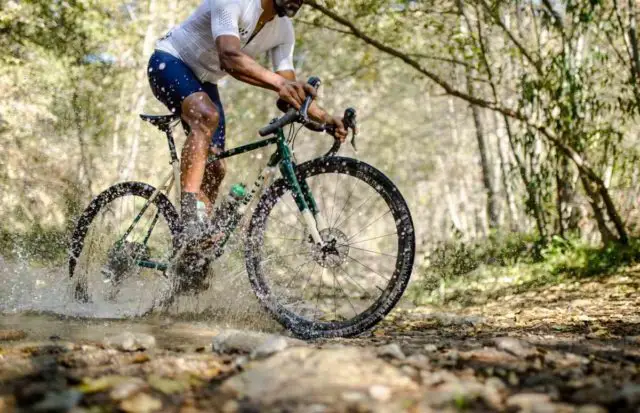 The Enve gravel fork provides direct, confident steering input and comes in differing rakes to perfectly suit each frame size. The Satyr's custom Reynolds tube set is stiff where you need it, but tames the trail chatter in a manner that only steel can accomplish.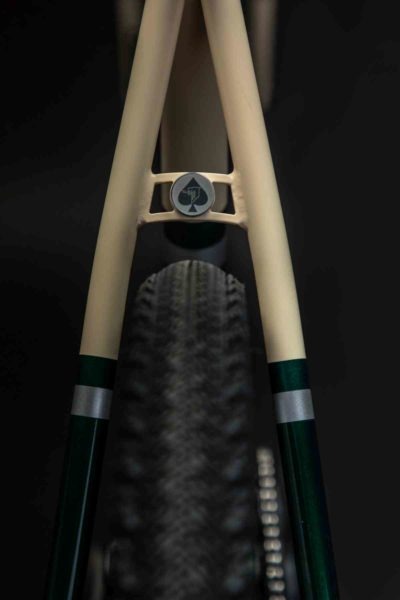 From the dirt roads of the Berkshires to the backcountry trails of the Sierra Nevadas, the Satyr has been in testing all year proving its capabilities. It's the bike that truly can ride right out the front door – road to trail it gallops along happily, easily earning its name.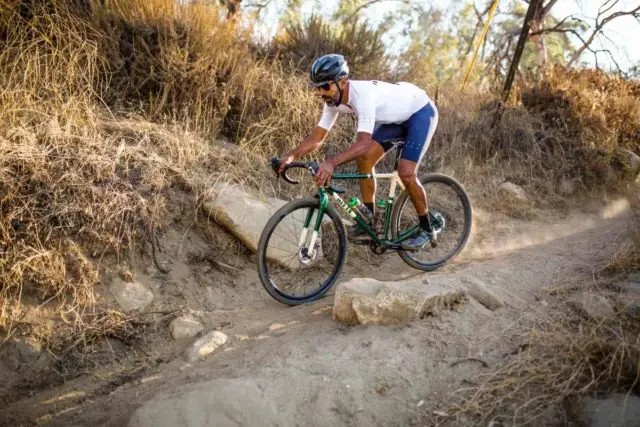 The Satyr is the wild side of your drop bar stable, just begging you to turn every ride into a party. Egging you on – "slide into that corner," "jump those roots," "send it down that chute." Is it a gravel bike? You could call it that. We just call it a bike for fun (and glory).
Build Levels: Shimano GRX 600 | GRX 800 |  SRAM Force/Eagle 1x +ENVE | Full Custom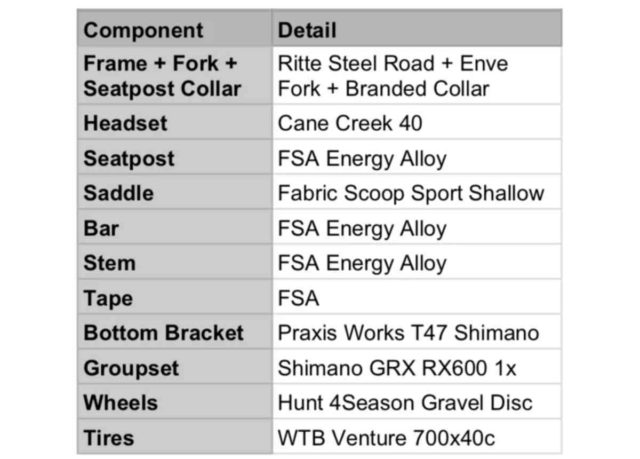 Specs in Brief:
Tom Kellogg design

Reynolds 725 tubing – varying tube specs for each size across 6 stock sizes

Enve forks – varying fork rakes with size

T47 bottom bracket

Full internal cable routing

Flat mount disc brakes

43 mm tire clearance

3 cage mounts (2 water bottle, one tool/keg type)

Fender mounts

MSRP $2250, complete builds from $3800

Custom Paint Option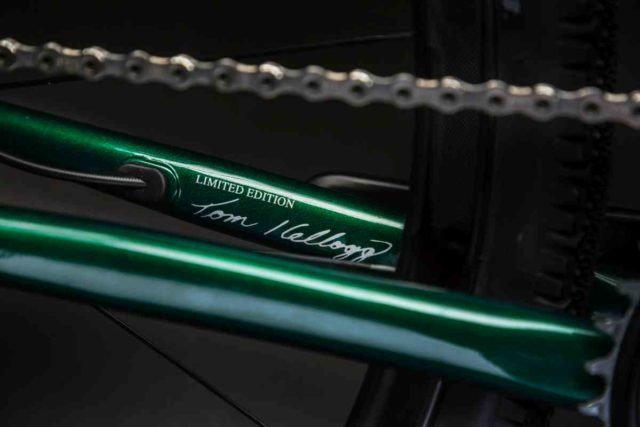 About Ritte
Ritte was born in 2009 from a desire to make cycling more fun, inclusive, unique, and rad.
Since that time we've made beautiful bikes that we enjoy riding and talking about to uninterested people next to us on planes.
Pretty great what a good bike can do, right?
Additional Images