The Park City Utah area is known worldwide as a cycling Mecca. There are literally hundreds of miles of mountain bike trails of every type, as well as fantastic mountain passes, high desert and river valley tarmac to satisfy even the most persnickety roadies.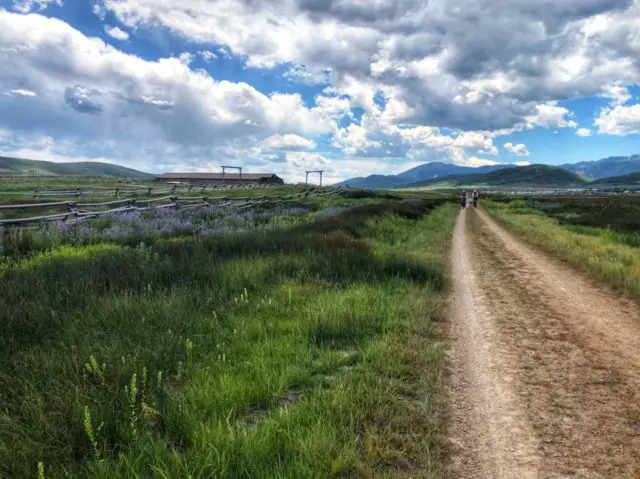 What isn't so well known is that Park City and the surrounding countryside is loaded with fantastic gravel roads, rail trails, and double track. The locals know, and over the past few years, more and more local riders have added a gravel bike to their quivers. The shops are catching on too, and shops like Contender Bicycles have added gravel bikes to their extensive supply of top-notch rentals.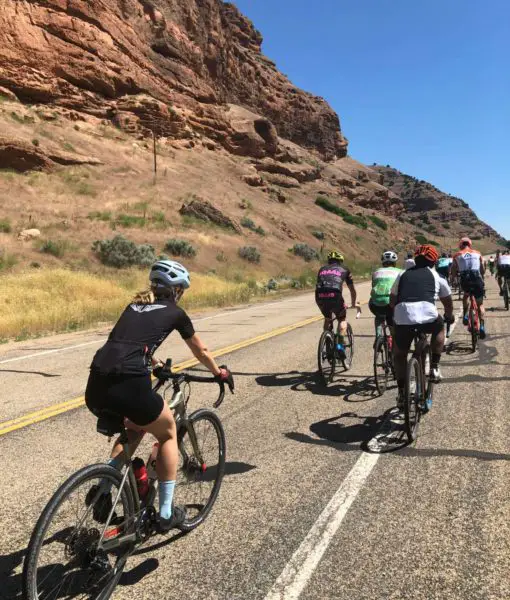 Stay Park City Cycling, a local cycling club with over 250 members and 550 Facebook followers (links at the bottom of this article) put on a group gravel ride every 3rd Saturday during the summer months. Their gravel rides are led by Tim Bochnowski, owner of Mountain Velo cycling store and professional triathlete Andrew Fast. I had the good fortune to attend the June and July rides. The routes were fantastic and very different from each other and both were very well attended.
SPCC's July riders met at Mountain Velo, and after a bit of socializing and a quick riders meeting, we were off. It was decided that our group of 24 would start together and would sort into separate groups as the ride went on. Everyone is super fit out here so the pace was pretty quick. (Having a professional triathlete as a group leader was a tip-off!)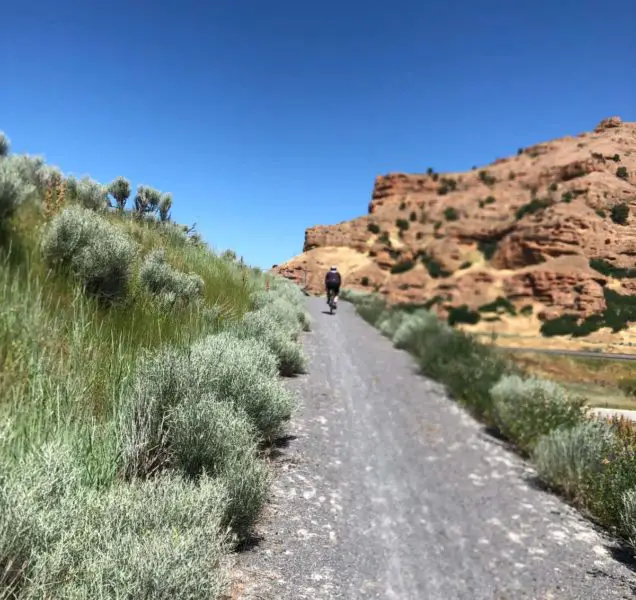 The temperature was a perfect 64 degrees under a bright sun. Our route took us on a mix of gravel paths and side roads as we headed toward our first big gravel segment on East Canyon Ranch Road. The scenery was fantastic as we followed the stream that flows through the canyon. The canyon gravel road trends downward but is full of punchy climbs and descents and was rough in spots. On one particular steep downhill, the rocks and washboard resulted in quite a few ejected bottles, including one from my bike. Chasing back on was tough but I was able to rejoin a small group a bit back from the leaders. A while later we reached the end of the canyon and the group waited to get everyone together again.
After some photos, we turned right and started what turned out to be the hardest part of the ride, a long climb on East Canyon Road Hwy 65. The strong men got away and the rest of us splintered into small groups or rode solo to the top, where we re-convened again. A super fast and fun five-mile downhill came next as we blasted our way down to the town of Henefer and back on to the gravel. This part of the route follows the old Union Pacific Railway bed. The 28-mile gravel trail winds it's way past Echo Reservoir and along the beautiful Weber River through the towns of Coalville and Wanship before climbing out of the valley and back toward Park City.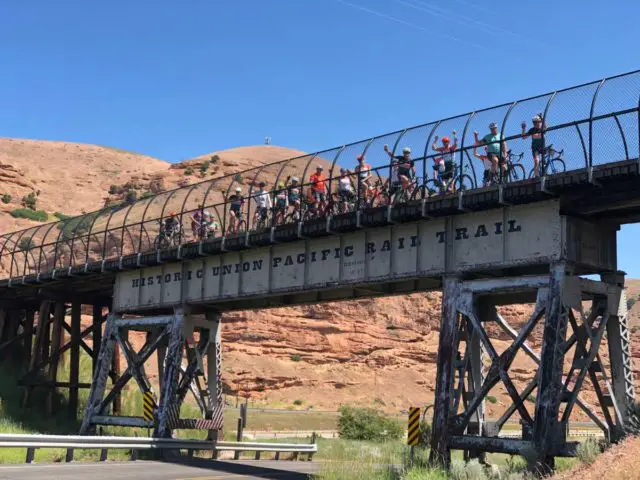 After a quick photo session at the historic railroad bridge, we were on our way again. The pace was fast as we rode along the reservoir and before long little groups had formed again. It was a tough go but soon we were at our store stop where we refueled and socialize a bit. After that was the hard push up the canyon and back to Park City. All in all, we covered 63 miles and climbed almost 3,000 feet.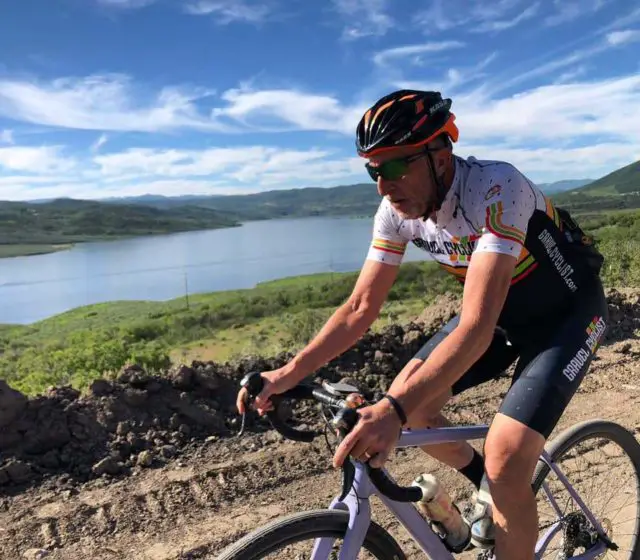 If you're heading to the Park City area for a cycling vacation consider adding a gravel ride to your list. You won't be disappointed. For more info check out www.stayparkcitycycling.com or their Facebook page. For excellent Lauf gravel bike rentals check out www.contenderbicycles.com