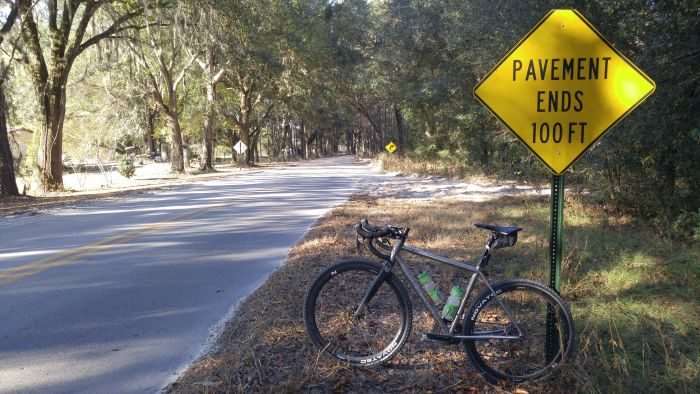 In the US of A, the fourth Thursday of the month of November is the day Thanksgiving is celebrated – Wikipedia does a far better job of explaining the day's history so click their link. Incidentally, our friends and neighbours in the Great White North of Canada celebrate their Thanksgiving day on the second Monday in October.
Typically, Thanksgiving is a time that friends and families get together from near and far, eat too much food and fall asleep in front of the telly afterwards. Yours truly wasn't born in the US of A, and thus doesn't have any family nearby. However, I do possess an Australiano and Americano passporto, so the naturalized Americano side of me likes to congregate with friends in a similar situation, or with those who have chosen to stay in town over the long weekend – thus Friendsgiving came to be. Shout out to my friend Robin for hosting the 2016 edition!
But…
A long weekend is a primo time to get some primo cycling of the gravel kind in. I have several wheels, tyres, bikes, and all manner of goodies in the queue for review, so with Friendsgiving kicking off at 4pm, I figured the morning and afternoon hours were a good time to ride 151 kilometres / 94 miles of sweet dirt, gravel, limerock, sand and washboard roads, solo.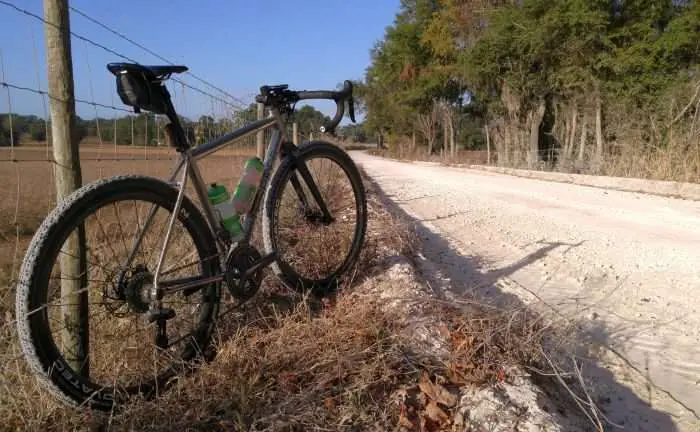 My steed for the day was the 2016 / 2017 Litespeed T5G flat-mount disc brake titanium gravel bike, kitted out with Shimano's Ultegra Di2 electronic / hydraulic brake drivetrain, Novatec's top-end carbon gravel wheels and the new Maxxis Ravager 700c x 40mm gravel tyre. The reviews for this tyre and bike will appear on the site soon…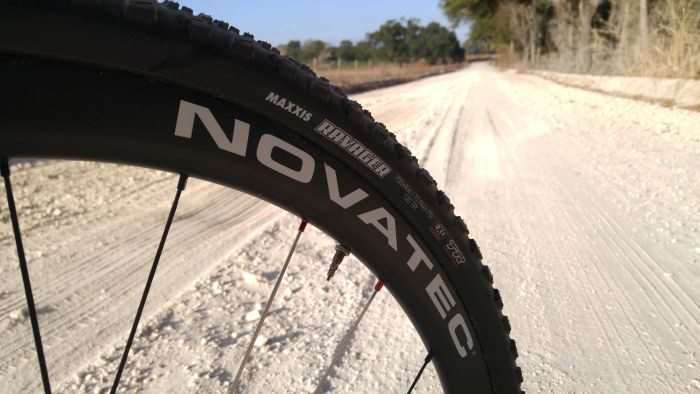 Despite the fact I don't imbibe in the animal stuff product – including fish – but please, enjoy your own dietary choice! – it was highly likely I'd be stuffing my face later and thus needed to burn a stack of calories, while citing Friendsgiving as part of my "recovery" and downing a couple of choice frosties (Oz for beer) as well. For those reading, I love JDub's Brewing Bell Cow Milk Chocolate Porter and the local selection from Swamphead Brewing, Midnight Oil Oatmeal Coffee Stout… so, beer gift certificates or beer mailed to me would be such a nice gesture from the readers… just sayin'

Five thirty in the morning is a bollocks time to wake up – I don't care who you are – I'll do it for a race, but a ride, not so much. Six thirty was more manageable. I woke, chowed down a bowl of oatmeal and left my abode for the ride start in the small Florida locale of Ellisville. The good thing about running late to your own solo ride is nobody gives you any grief. Win! There isn't much in Ellisville, unless you dig riding awesome dirt and gravel roads which are just around the corner. This little spot in Florida also happens to be host to my own event, the Mudcrutch Gravel Team Time Trial Ride. Riders in Florida and Georgia should probably consider signing up for this one… and it be free.
Temperatures on this ride were absolutely spot on. Low 50's Fahrenheit / 11 Celcius to begin with and maxing out around 74 Fahrenheit / 23 Celcius. Better than this was the lack of humidity which this part of Florida is known for. It's just a tad debilitating in the summer.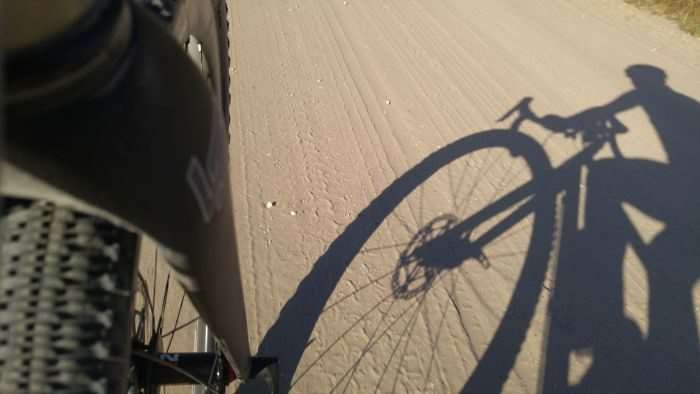 Ordinarily, we see virtually no cars on our Gravel Cyclist team training rides in the hinterlands of Florida, but this day was better than usual. I reckon I counted four vehicles in total on the dirt and gravel roads. How sweet is that?!
Despite the calm and tranquility of my Thanksgiving Day solo ride, I was still on a time crunch in order to make the 4pm chowfest… there was also the part about showering, shaving the face, etc, that needed to happen once I finished. That Garmin 800 companion of mine is so handy for keeping me honest and on schedule.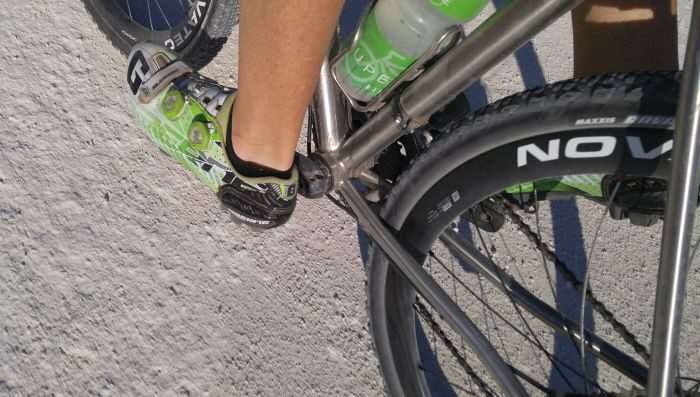 Time to arrival… 4 hours 32 minutes.
Chug, chug, chug along, turn those cranks, stop for a quick photo.
Time to arrival… 4 hours 28 minutes. What? Crap. Better pedal a bit faster… maybe I'll have a tailwind on the way home, whee!
A bit later, 60 kilometres / 37.5 miles down and into Wellborn, Florida. I know this town well but no time for stopping on this day.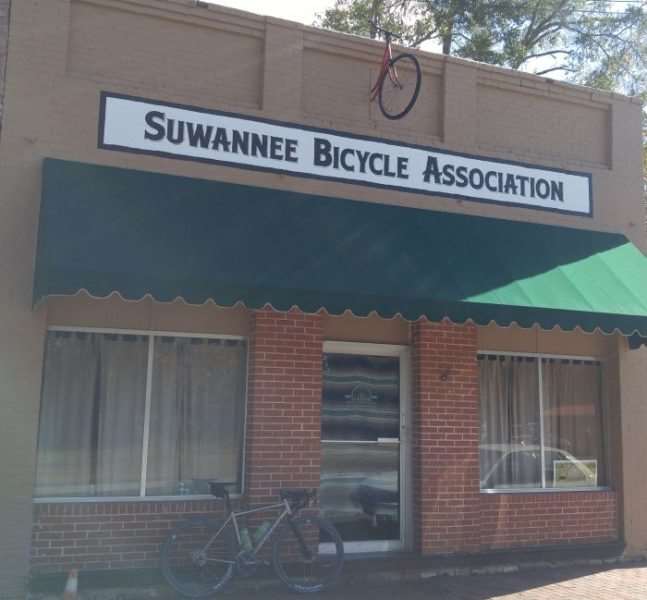 20 kilometres / 13 miles later and into White Springs, Florida. A cute little town and home to the Suwanee Bicycle Association. Sadly, I only had time to relax and rehydrate a little while, before I continued on. Must revisit this town later on.
Time to arrival… just over 3 hours. No worries, I'll have a supporting wind soon.
What the Eff?! No supporting wind, no free ride. How dare you wind!
But I'm feeling great and close to half an hour ahead of the schedule I had planned in my head. I laugh at you wind.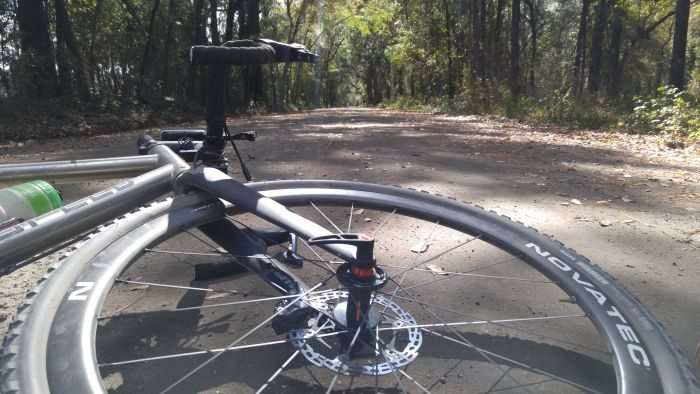 The North East part of my route passed through the Osceola National Forest – I was a little skeptical I may need to reroute once I entered the forest proper – satellite maps can only reveal so much – but I was pleasantly surprised the forest roads were hardpack gravel with only a smattering of rough washboard due to the lack of recent rainfall.
Cars spotted inside the forest – zero. Fun had – off the chart.
Nearing the Lake City Gateway airport, home to maintenance facilities for several airlines, my energy levels began flagging just a bit. Time for a bit of caffeine and sugar in the form of a Coke. The nutritionist crowd will frown upon this, but the goodness in that dark liquid, strong enough to clean battery terminals on an automobile, is a perfect pick-me-up when you're feeling the hurt. Whatever works.
Time to arrival – looking good and still ahead of schedule.
Then, with about 16 kilometres / 10 miles remaining came a road flanked either side by pine forest. Ruh Roh! Dry and sandy… and deep in places. This was no place for 700c x 40mm tyres – or my weary legs. I flagged, sagged and my pace slowed.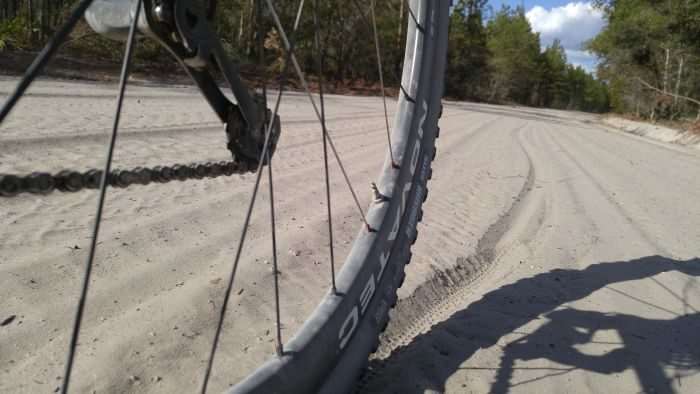 Onto the small ring, onto the big cog, crawling along, chug, chug, chug. The dude driving the four wheel drive jeep probably laughed as he drove past – considerately – as I flailed about in the sand. This was Monster Cross bike territory.
Time to arrival – Maybe running late. Bollocks. Totally knackered, the sand did me in.
But it's OK to be a little late, fashionably late.
151 kilometres / 94 miles later, I arrived back at the car, having burned over 3,500 calories, according to my Garmin gadget. Drive home, clean up, then food and beer time!
What's the premise of this story? I hope you got a ride in, and I certainly hope you enjoyed just a wee bit of food with your family and friends. I know I did.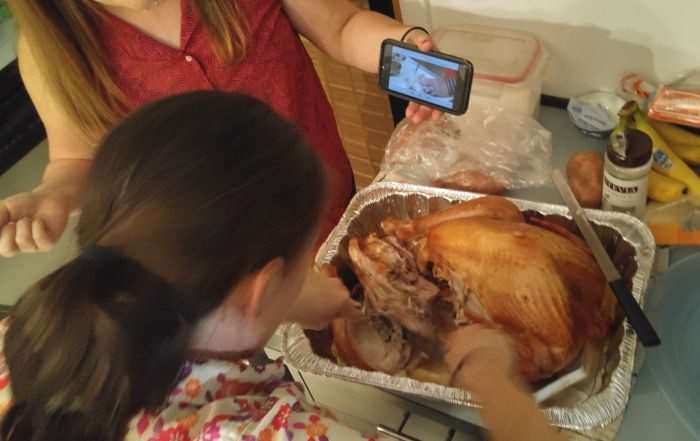 Thanks for reading!