For the past three years, the League of American Bicyclists have held the above-mentioned challenge.  Rather than explain it, allow me to quote directly from the challenge website.
"The National Bike Challenge is a nationwide event uniting 

thousands of current bicyclists — and encouraging countless new riders. In its simplest form it is a logging center for users to record miles ridden and be part of the national community of bicyclists. It is a free and easy way to challenge yourself, colleagues and the greater community to ride more. Users compete on a local, state and national level. The Challenge aims to unite 50,000 riders to pedal 30 million miles from May 1, 2014 until September 30, 2014. Now in its third year, the Challenge is a successful partnership between the League of American Bicyclists and Kimberly-Clark's Scott Natural Brand."
I took part in the event in 2013, along with 250+ of my fellow riders from Gainesville, Florida, all of whom were part of the Gainesville Cycling Club's team (hereon referred to as the GCC).  GCC's team won the teams competition for 2013.  I ended up 12th nationally out of 30,000+ riders, riding something 8,500 miles during that time.
Roll forward to 2014.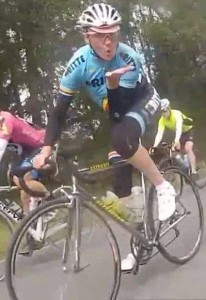 I promised myself I wouldn't enter the challenge for 2014, or bother with putting a team together.  Well, that promise lasted about five minutes.  If you haven't read my About page, I am the President of the GCC.  In a nutshell, this means I was politely coerced into putting together another team.  I made another promise to myself, don't go nuts with the mileage.  Fail again.  I'm currently in the top 10 nationally, and hope to maintain this position until the end of the challenge.  More importantly though, GCC's team is leading the teams competition, but we do have serious competition this year.  I hope we can maintain our team lead all the way to September 30!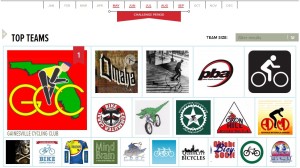 What does any of this have to do with GravelCyclist.com?  The copious miles / kms I have been riding are really helping with my endurance for upcoming Gravel and UltraCX races.  I'm also doing my best to represent the gravel race scene.  What has been difficult is fitting all of the riding in with my job, recovering from hard training rides, intervals, that sort of thing.  By the time I finish work, ride (sometimes I ride early morning or lunchtime too), head home, eat, relax, it turns into a very late evening.  Repeat this endless loop for the duration of the challenge.  For 2015, I will probably sit the challenge out, unless bribed.
Visit the League of American Bicyclists website, and the National Bike Challenge Website.  The folks at the league are doing amazing things for bicycle advocacy.  More people on bikes is a win!