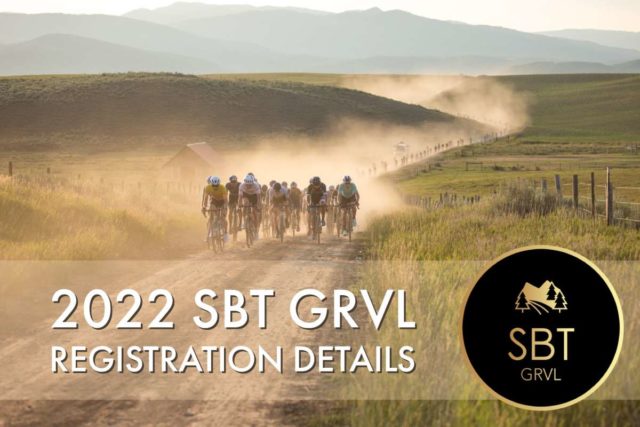 "10 minutes: that's how long it took the 2021 edition SBT GRVL to sell out. This year, to give everybody a fair shake, SBT GRVL is moving to a random selection entry for 2022, taking place December 10-12, 2021 on BikeReg." – SBT GRVL
"It will all begin November 20th with deferred riders being able to re-register by December 8th. December 5 – 8, priority registration will open for advocacy partners, parity initiatives and a new program to get junior riders on gravel. And December 10 – 12, random selection general registration will take place for women, men and non-binary riders, with notification on December 15th."
"While it was incredible to see the level of interest evident from a quick sellout, we also recognize that people working or unable to be at their keyboard when registration opens might be left out," said SBT GRVL owner Amy Charity. "So we've worked out an approach that we believe supports key advocacy partners, initiatives important to us, and also enables a more equitable process for general registration that doesn't favor the fastest internet connection."
Key Registration Dates
November 20 – December 8

: Registration open to deferred riders (entry guarantee then expires) 

December 5 – 8

: Priority registration for a

dvocacy partners, parity initiatives, 2021 volunteers, junior program

December 10 – 12:

Online registration open to enter random entry selection

December 15: Randomly selected riders notified
2022 Pricing
Black: $250

Blue: $200

Red: $175

Green: $150
Register on BikeReg: https://www.bikereg.com/sbtgrvl 
In addition to entry, riders will receive a free FinisherPix finish line photo, with additional photography from around the courses available for purchase. Riders also receive a BOCO finisher hat, pre-race coffee, on-course signage, fully stocked aid stations, finisher meal and drink, loaded swag bag, and sponsor offers exclusive to SBT participants.
New Deferral & Course Change Policy
New this year, registration fees will not roll forward should a rider defer entry. Those who opt to defer 2022 registration to 2023 will have guaranteed entry, but will pay 2023 fees for the course of their choosing. Deferrals must be made by June 15, 2022.  Also new this year course changes will be accepted until July 15, 2022. After that course selections are locked.  
For more information about registration for the 2022 edition of SBT GRVL, visit sbtgrvl.com. Stay tuned via Instagram, Facebook, and Email for the latest. Contact [email protected] for more information.
Mid South & SBT GRVL Partner to get Juniors on Gravel
"Recognizing the need to support the next generation of cyclists, The Mid South and SBT GRVL are partnering up to get more young riders on gravel. The Mid South will be offering a 50% discount to riders 18 and under, while SBT will be allocating 200 guaranteed spots discounted 50% to the route of their choosing for ages 18 and under."
"The entire team at Mid South and District Bicycles is dedicated to as much inclusion and change in the humans coming to the start line of our event," said Bobby Wintle. "With the 50% discount on reg fees for everyone 18 and under we are more excited than ever to encourage young riders to be here in March."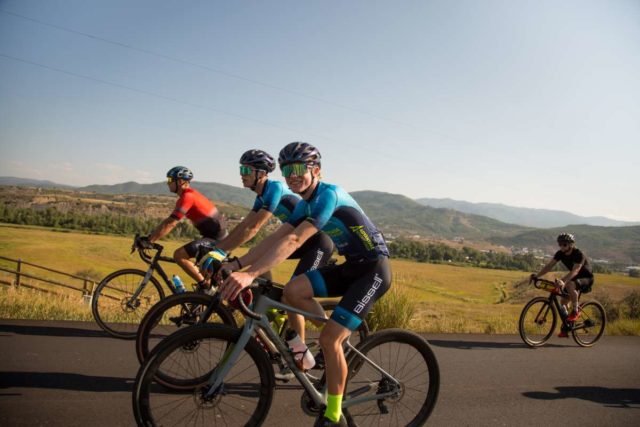 "This initiative isn't just aimed at elite juniors," said Amy Charity, owner of SBT GRVL. "We want to welcome and raise up the next generation of back-of-the-packers, the kids who simply want to have a good time out on a bike and see where two wheels can take them. This is about fun and experiencing gravel. "