Sac-O-Suds 50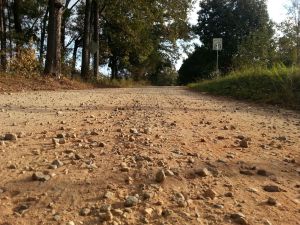 Tomorrow in Juliette, Georgia, Gravel Cyclist and another lunatic from Gainesville, Florida, will be appearing at the inaugural Sac-O-Suds 50.
I (JOM) won't be giving too much away, primarily because I only had time to ride the northern loop of the course.  Additionally, I'll be keeping what little tribal knowledge I have to myself 🙂
The event organizer, Monte, has been forthcoming with preview pics, but there is no substitute for riding the entire course, which I know all of the locals have done.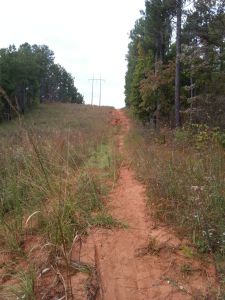 Before I snuck off from the Sac-O-Suds store for a course peek, Monte stopped by for a chat (I was totally busted), during his course marking run.  Nice to meet you Monte.
Look forward to a race report and video after the event.
Without too much more babble, enjoy the photos I took today.
Gallery – Click an image to see full size (hosted by Flickr)
[alpine-phototile-for-flickr src="set" uid="126879102@N04″ sid="72157646735925374″ imgl="flickr" style="gallery" row="5″ grwidth="800″ grheight="600″ size="240″ num="11″ shadow="1″ highlight="1″ curve="1″ align="center" max="100″]