Rothrock GRIT presents its first annual gravel grinder, Saturday, June 6, 2020, with men and women equally represented among the 300 participants. Our registration goal is to provide a large women's field and support equality in racing, we have reserved half of the available entries for women.
Registration opened in January and will close May 1, 2020. All proceeds from the GRIT event will be donated back to the local community.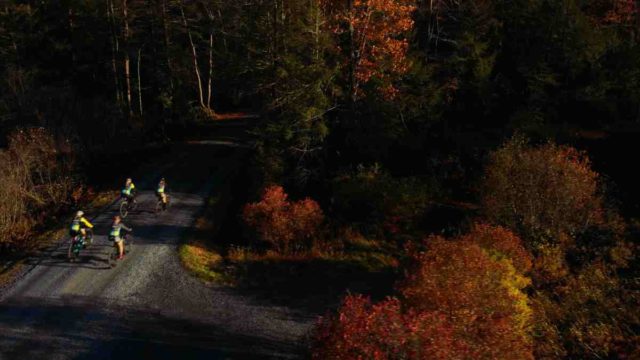 Whether racing or riding, participants will travel over the ridges of Tussey Mountain in the Rothrock Forest of Central Pennsylvania, experiencing breathtaking views and a lush green forest. The GRIT courses travel up the most iconic climbs in the Tussey Mountain area, with three distances available allowing cyclists to pick the race or ride that matches their level of grittiness.
All riders cover the first 21 miles together. This first section serves up the "off gravel" iconic Gettis ridge jeep road climb. At the top, the reward is an amazing view of the surrounding ridges and valleys followed by a three-mile descent to the first support station.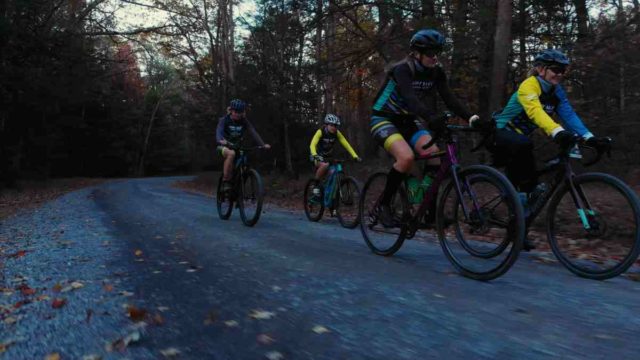 The grittiest of riders will grind up six ridges and cover 65 miles before returning to the Tussey Mountain Fun Center and the GRIT celebration party. Here all riders are rewarded with beer from Robinhood Brewing Company, of Bellefonte, PA, delicious food, and ample swag.
Podium awards and cash prizes for the top three racers in the Grittiest distance plus a variety of other awards will be given out in different race categories including KOM and QOM awards for climbing the famous Thickhead mountain.
The weekend starts Friday night with packet pickup at the J.L. Farm and Cidery with tasty cider and a book signing with Selene Yeager. Wes, Joey, and Brian from the Mid-Atlantic Gravel Travel Dirt podcast will be interviewing cyclists for future podcasts. Brad Fey from Drondiculous will be onsite with custom kits he designed that includes the GRIT logo and of course the Happy Valley Women's Team will be onsite to help everyone pick up their packets and answer your questions.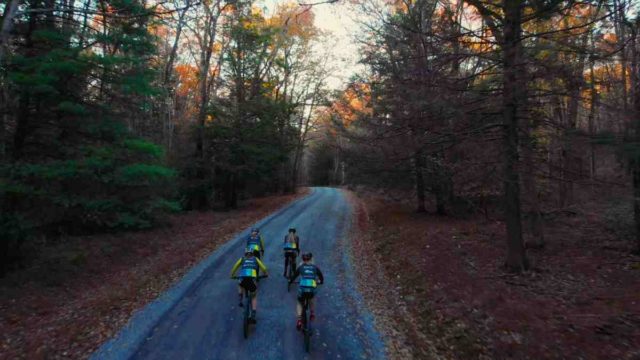 Wrap up your weekend on Sunday morning with breakfast at the Waffle Shop West and a chill mountain bike ride across the famous Tussey Ridge trail.
In our inaugural year, we have riders from Colorado, Arizona, Florida, and New Hampshire, not to mention our neighboring states of Maryland, Virginia, New Jersey, and New York.
Training rides are scheduled in May as the weather permits and will be posted on the GRIT Facebook page.
We look forward to making new friends and we are excited to get more women on bikes!