News from our friends at DZ Nuthouse!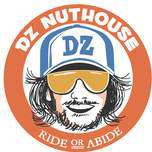 "If you've ever dreamed of owning a 3T Exploro, you could get your hands one with custom paint job from MPH Paint for $10. Every penny of that ten bucks is going straight to the Mountains Restoration Trust to help rebuild our trails and open spaces that burned in the 2018 Woolsey Fire. While a few riding locations escaped unscathed the damage was catastrophic. The vegetation is starting to regrow and the riding is spectacular but many trails are now in danger of being washed away in the latest round of storms."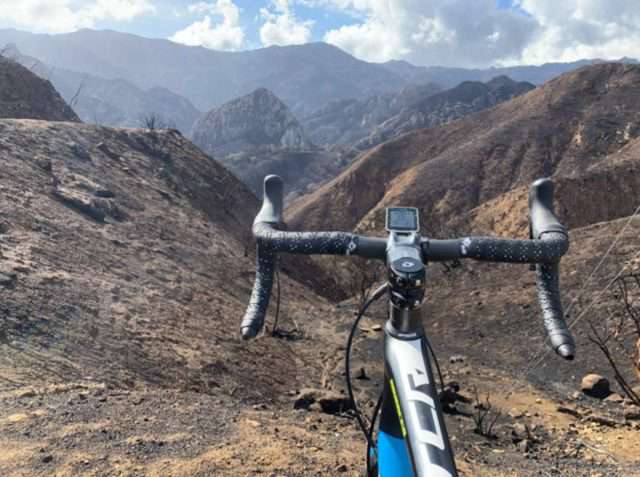 An estimated 85% of the Santa Monica Mountains were devastated by the fire. If you stop to consider that for a moment, it's an unfathomable amount. What's more, the Santa Monica Mountain's are the playground to thousands of cyclist's and adventurers every week.
Rather than bemoan the loss of their natural backyard, Rivet Cycling is hosting their 3rd Rivet Raid and using the proceeds to help rebuild.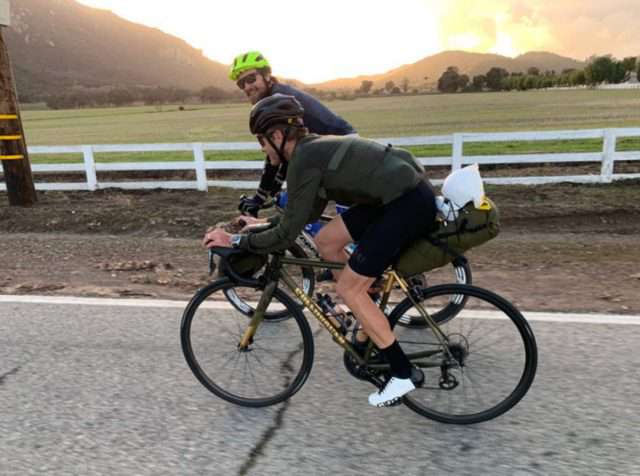 This time around, Rivet has teamed up with the culinary super-stars at Pedaler's Fork to bring you another unforgettable gravel experience. One where you can be sure to tuck into some seriously good eats after battling gravity in your cycling adventure.
What's On Offer
The Ride Experience – Set over 55 miles with 6,500 vertical feet of climbing, on paper it may look easy enough but we promise it will still put a sting into your legs.  We quickly head to Dirt-Mullholland (which fortunately escaped the fire) then make our way towards Santa Monica where our 1st aid-station, the brand new 10 Speed Coffee, awaits us. Here you'll be able to order that espresso or cortado you might have missed at the start and get yourself revved up for the rest of your ride. Next, we'll head north along PCH, surveying some of the scared landscape before turning up Puerco Canyon for a cramp-inducing climb.  Between gasps of air, this will be your chance to take in your surroundings and admire the ocean vistas that the Santa Monica Mountains afford us.
The Food/Drink –  This is where Pedaler's Fork expertise shines! We feel that just like cycling, food brings people together in a communal way and should be shared and enjoyed the same as your ride. Beginning at check-in 10 Speed Coffee will provide Rivet Raider's with their customary Fika, complete with coffee and lite bites. You'll also enjoy rest stops with an array of thoughtfully selected food items to help you through your journey. For lunchPedaler's Fork has designed a post-ride menu we're sure you'll enjoy! And of course you can expect to celebrate your post-ride achievement with a proper pint of beer. Skoal!
The Format – This is a social ride, however, we recognize that every now and again our competitive nature comes out and we feel the need to turn up the screws. That's why we'll be having this Rivet Raid's Strava race segment up Puerco/Mesa Peak. Both male and female winner will receive a highly coveted custom Rivet Raid beer growler (oh, and yes it will be full!).  *NOTE must join Rivet Cycling Strava Club to be eligible.
The Bike – This is a mixed surface event where a gravel bike is absolutely necessary. We've recognized that while gravel events are rapidly growing many would-be participants don't have a gravel bike. In an effort to fill that gap, both Specialized and Moots will be on hand to provide free demo's! 
The Route – HERE (clockwise)
The Start/Finish – Pedaler's Fork
Don't have a gravel bike? No problem!
We've partnered Specialized and Moots to offer FREE demos.
Quantities are limited and available on a first come, first serve basis.
–> SIGN UP FOR THE RIVET RAID HERE <–
The 3T Exploro Lottery

Link to the Raffle (scroll to the bottom).
ALL PARTICIPANTS WELCOMED. Does not require event entry.
The winner will receive an Exploro 3T Frameset in the size of their choice and work with MPH Paint to design their custom paint job! The Exploro is the world's first aero all-road bike; fits 25mm road, 40mm gravel and 2.1″ MTB tires.
Raffle starts Saturday, January 12th, 2019, 12:05am – Sunday, January 27th, 2019 11:55pm Pacific Standard Time. Winner will be notified on the 28th.
All Proceeds to benefit the Mountains Restoration Trust and their effort to restore the Santa Monica Mountains.
Further News from DZ Nuthouse
We're braving the rain this week and teaming up with the Lyman Agency to host an industry camp to showcase some of the finest gravel offerings with 3T, ENVE, DZNuts, Floyds of Leadville, Bonk Breaker, GUP, VeloNews, Gravel Cyclist, Gravel Stoke, RBA, Slow Twitch and a more… it's going to be some good ol' fashioned muddy gravel fun.