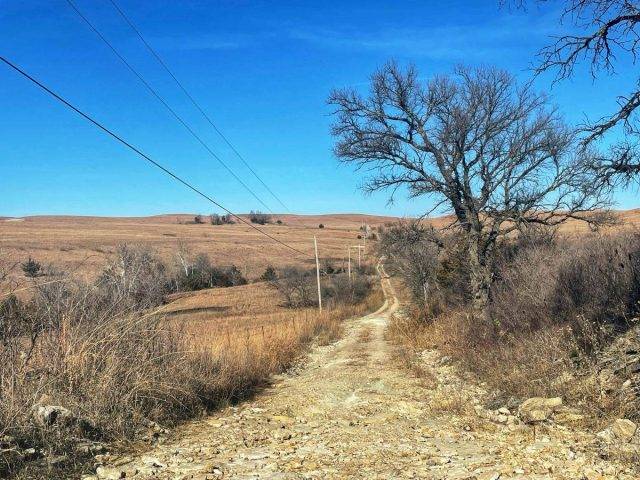 What is the Flint Hills Gravel Ride / Run?
Flint Hills Gravel takes place in Americus, Kansas. Americus is a small flint hills town just ten miles outside of Emporia, Kansas. Americus is the town event director Bobby Thompson grew up in. "I live in Emporia. I grew up in Americus. I've been on a gravel bike for 13 years now but I've been on these gravel roads for over 40 years. I love the area and just want to show it off in a more relaxed atmosphere. There's just something about these Flint Hills in a little smaller vibe that's very special."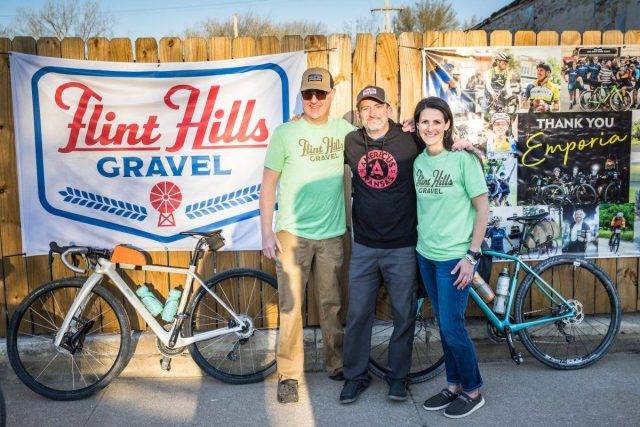 Flint Hills Gravel started during the pandemic with a field limit of 250 riders. The event consisted of a 30 mile beginner friendly ride and the 80 mile "race". The event sold out immediately. 2022 added two running distances and a 120 mile old school, cue card only distance and drew in 600 athletes. 2023 added a half marathon and brought out 797 athletes. Bobby says in 2023 he's hoping for 1,000 athletes!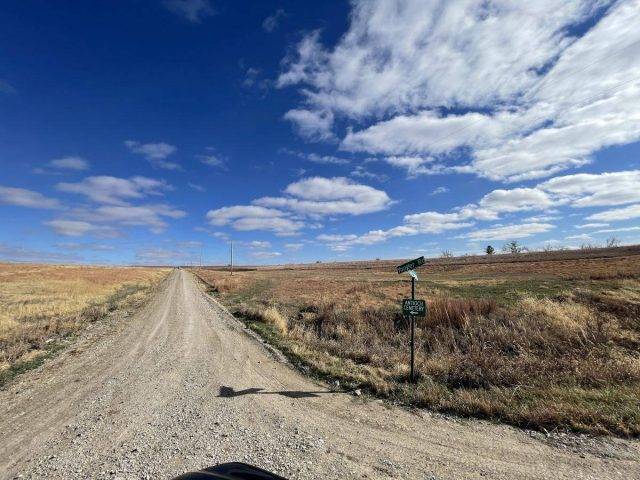 "We've grown every year. There has to be a ceiling though. I don't want a multi-thousand person event. I could cap at 800 like 2022, but 1,000 is a nice round number. If we attracted 1,000 athletes to Americus, a town of 800 residents and I'd be stoked. That's enough. As the event promoter I can do everything I've dreamed of with that number of riders."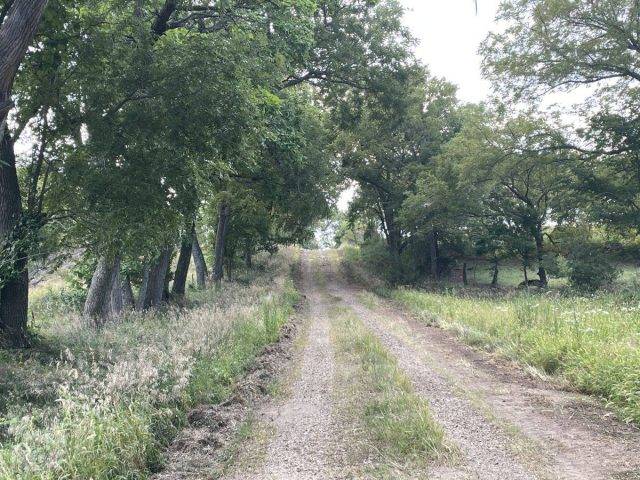 What is Special about Flint Hills Gravel
Bobby attributes the rapid growth to the beauty of the Flint Hills, the time of year, his amazing volunteers and the accommodating people of Americus. "Americus has been wonderful. We've had relatively few issues and we have a mutual respect. I try hard not to inconvenience the area. I want cycling to thrive here year round not just take advantage a couple times a year. Cycling had been very good to me. The event in Americus is my way to give back."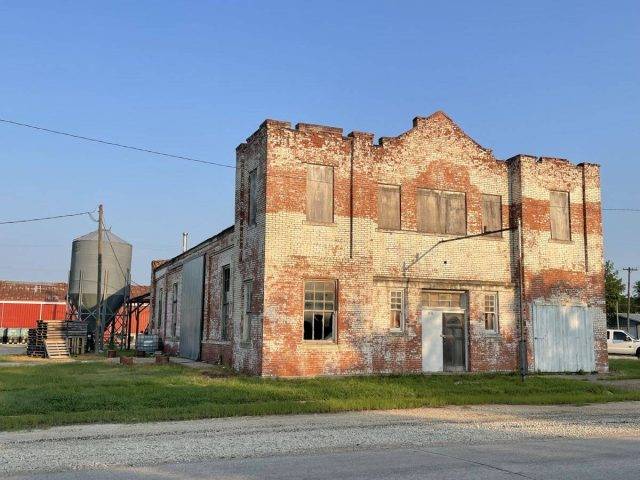 Local partners such as Hannah Orthodontics, ESBFinancial and Longbine Autoplaza and cycling partners like Chamois Butt'r, Kuat, Skratch Labs and Squirt Cycling Products certainly help. "Our Partners and sponsors both local and national have aided us tremendously. I want the athletes to leave with memories. Memories are formed by experiences. I want to offer up amazing Flint Hills views for my athletes but also focus on experiences surrounding their riding and running. Experiences they'll remember forever. Our Partners allow this to happen."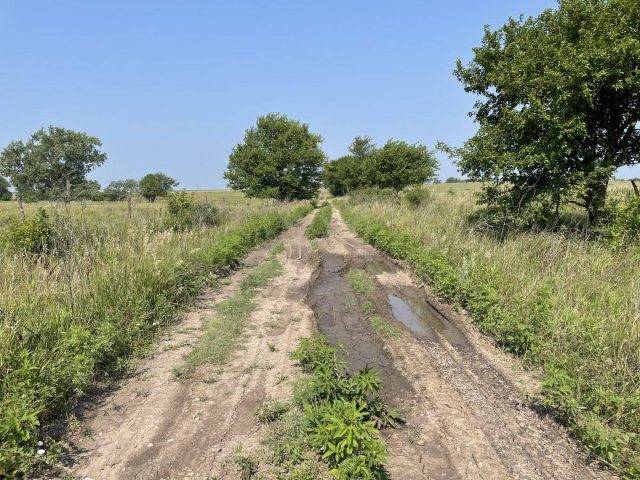 When is Registration and When is the Event?
Registration for the 2024 version of Flint Hills Gravel presented by Discover Gravel LLC opens on November 15th, 2023. Bobby is shooting for 1000 athletes. "So, November 15th is my birthday. I hold registration on my birthday every year for two reasons. 1. It helps me remember the date. 2. Seeing friends names pop up all day long in my email makes me smile. It's a present to myself I guess."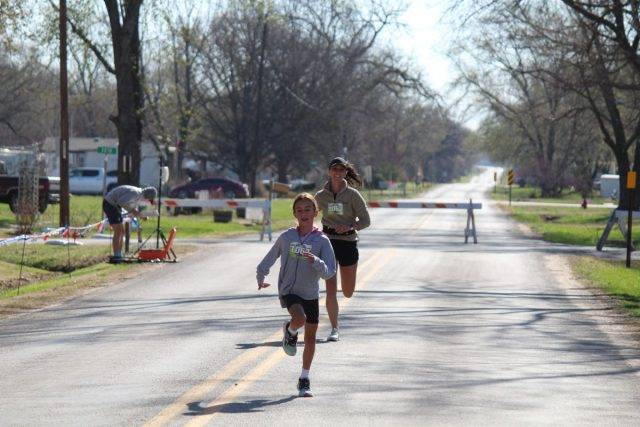 Flint Hills Gravel takes place on April 13th, 2024 in Americus Kansas. Ride distances are 35'ish, 85'ish and 120'sh. Running distances are 5k (maybe 6k), a 10k and a 21k. The 120'ish mile ride called The Adventure, is capped at 120 people to enhance the feeling of the Flint Hills so sign up quick! Remember, the overall event is capped at 1,000 riders. Make it happen!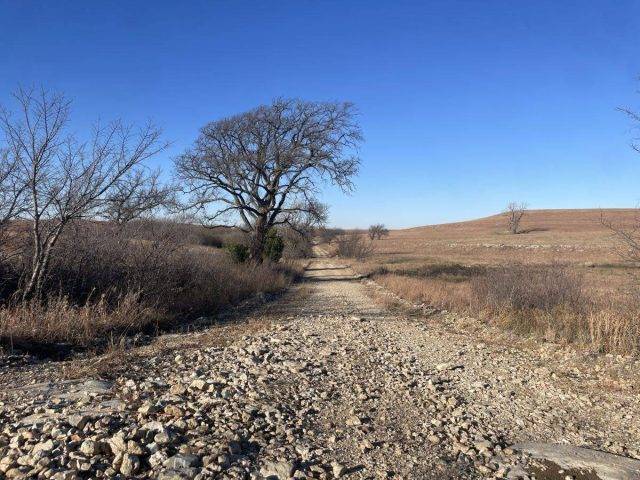 Register by following the link on the Flint Hill Gravel Website. Be sure to check out Bobby's other events over at Discovergravel.com, which includes the 1,049 mile Flint Hills Ultra in May and the Rock Ridge Gravel ride/run in June.