Toughest Course Yet Will Challenge 2500+ Riders
Heading north for the first time in several years, the 2019 edition of the ​Garmin Dirty Kanza, owned and produced by ​Life Time​, promises to be the most challenging yet. Gaining 9,601 feet of elevation (the most in the race's 14-year history) over 201.7 miles through some of the region's most beautiful and remote roads,​the course is set to offer the truest test yet of a rider's fitness, equipment and resolve.
"This is the Flint Hills at their absolute finest," said longtime race director Jim Cummins. "Rolling hills through wide open prairies on roads that are at times rugged and chunky. We've been dreaming this one up for a while now and we're excited about the experience it's going to offer."
For the first time since 2015, the DK200 course will only offer two checkpoint stations, in Alma, Kansas at mile 64 and Council Grove, Kansas at mile 151. A neutral water oasis at mile 121 in Alta Vista, Kansas will help keep riders hydrated during the 87 mile stretch between checkpoints in the middle of the course where personal support crews aren't permitted.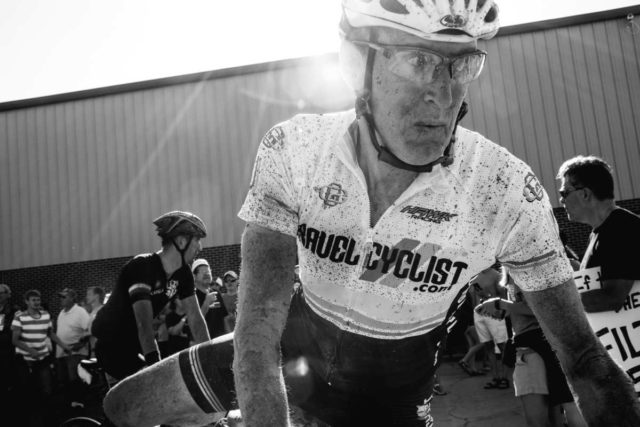 Key Stats – DK200
Distance: 201.7 miles
Elevation gain: 9,601 ft
Checkpoints at Mile 64 (Alma, Kansas) and Mile 151 (Council Grove, Kansas)
Neutral water oasis at mile 121 (no personal support)
Key Stats – DK100
Distance: 105.1 miles
Elevation gain: 5,500 ft
Checkpoint: Council Grove, Kansas, Mile 55
Among the highlights, a two-mile stretch on Little Egypt Road starting around mile 93 will offer some of the route's most challenging riding. With deep ruts (made deeper by recent rains), steep hills and rock that will require riders to choose the right line, the sector will likely play an important role in determining rider's fates.
Also, new this year, the start line will be flipped, with the rollout heading north up Commercial Street towards Emporia State University (ESU). Riders will follow the same route back into town at the conclusion for the traditional finish through ESU and into the finishing chute on Commercial Street in front of the historic Granada Theatre.
Follow the race action live on the ​Athlinks app​, on social via the Garmin Dirty Kanza ​Facebook​, Twitter​ and ​Instagram​ feeds.
The Garmin Dirty Kanza is owned and produced by Life Time, the premier healthy lifestyle brand. It is among more than 30 premier athletic events owned and produced by the company across the nation, which also operates more than 140 athletic resort and spas. Life Time strives to produce exceptional event experiences for both participants and spectators as an extension of its Healthy Way of Life philosophy.