Kingdom Cycling and Experiences is proud to release date for the 2019 TourXNewEngland. TourXNewEngland is a 6-day test of physical fitness, bicycle prowess, and adventure through some of the most beautiful and iconic parts of New England. The 2019 tour will start on July 3, 2019 in the Litchfield County Hills of Connecticut and finishing just south of the Canadian border in Vermont on July 9, 2019.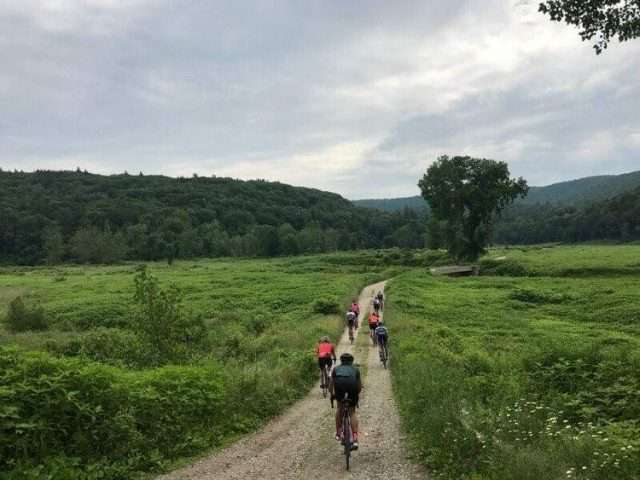 TourXNewEngland began a few years ago, galvanized by two cyclists, Bruce Rychlik and Ted King, who wanted to highlight the outstanding riding that New England has to offer. Both Bruce and Ted have spent ample time traveling the globe (both riding and racing) and exploring some of the most iconic cycling destinations. Both being native New Englanders, they wanted to create a ride which would be equally as epic as anything abroad, but in the area that they are so fond of, New England. Over the years, the ride has evolved into what it is today: a unique and challenging celebration of New England cycling, countryside, and culture.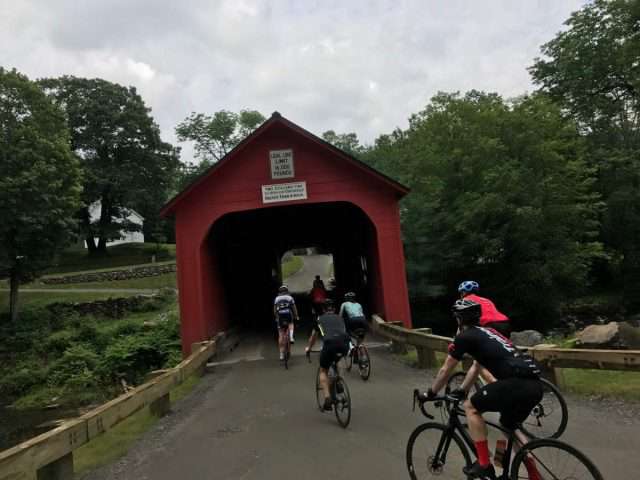 For the past few years, Kingdom Cycling, a mountain bike and gravel tour and instruction company, has been guiding and supporting the dirt road and mountain bike portions of this ride in Northern Vermont. In 2019 they will be bringing their logistical and local expertise of New England cycling to create an all-time bucket list trip for any hardcore cyclist.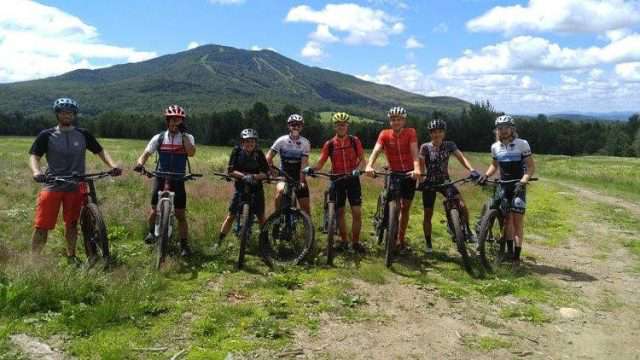 In 2019, TourXNewEngland will be taking on the form of a true point-to-point ride for the first four days, traveling from the bucolic Litchfield County Hills in Connecticut to the beautiful Northeast Kingdom in Vermont.
The ride starts at the center of the Litchfield County Hills in CT. From there, on the first day, riders will follow along both dirt and paved roads through Northwest, CT finishing in Great Barrington, MA. The next day riders will awaken to venture out to the Brattleboro, VT area where along the way they will be riding portions of the famous (and famously challenging) D2R2 route. On the third day, riders will head straight north to the beautiful and "quintessentially Vermont" Woodstock and the final day of the point-to-point portion of the ride will depart Woodstock to finish in East Burke, VT.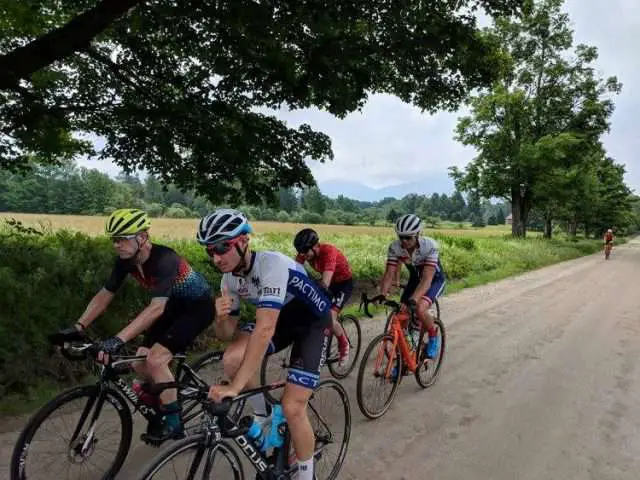 During the final two days riders will be treated to an amazing multisurface adventure which takes them along singletrack, paved, class 4, and dirt roads to bring them to an abandoned Soviet Era radar base with breathtaking views. On the final day riders will enjoy the world famous Kingdom Trails, known especially for their fast and flowy terrain that is appropriate for all ability levels.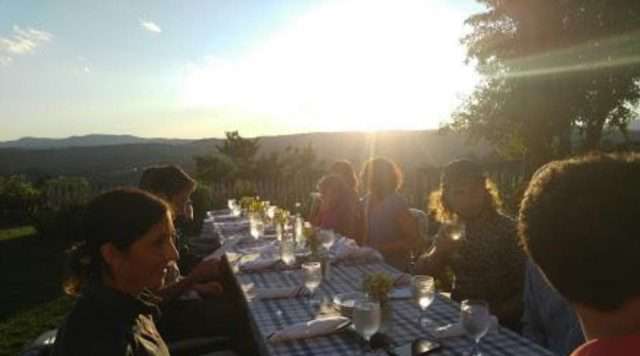 The nuts and bolts of the trip:
Arrival of the night of July 3rd and departing on the evening of July 9th.
Trip cost is $3,799.
4-Day point-to-point adventure Starting in Litchfield, CT to East Burke, VT.
For the first 4 days ride distances will be roughly 50/50 dirt roads to paved roads.
The first 4 days will be anywhere from 70 – 110 miles per day.
Full Sag support along the entire trip.
The final two days in Burke will be an adventure multi-surface ride (40 – 60 miles) and Mountain Bike Ride (20 – 30 miles).
Trip cost includes – all lodging, food (except arrival night), ride support, transportation, guiding and bicycle demos as available.
Point to Point portion of the ride will be appropriate for bikes with 30/32c tires.
What some previous TourX riders have said about their experience:
"TourX is like a five day, 200 on 100. No, it's not 200 miles per day, but it links together a series point to point rides on some of the most spectacular and well-known roads, plus plenty of those far less traveled all across New England. It's meant to showcase routes that are right here in our backyard. Sure, you can travel to the Alps or Rockies or far overseas, but there are so many incredible places to ride that simply don't get the same attention yet are just as much of a blast." – Ted King
"Riding the dirt roads in the Northeast Kingdom with guides, and support vehicles was such a pleasure. With this kind of ride support, you can really push yourself to the limit without worry. The food, beer, riding and views were simply amazing." – Ansel Dickey