Nine2FivePro Cycling in partnership with the Gravel Guys are proud to present the Eastern Canada Gravel Cup Series p/b euro-sports. The series will be based on cumulative points over five unique cyclosportifs using the best gravel roads in Eastern Canada. The series winner will get their name engraved on the coveted "Gravel Cup" and take home the final series leaders jersey.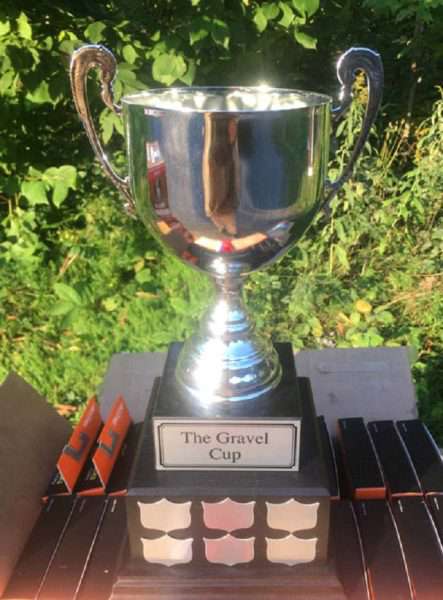 The April 6 kickoff event is the KIN Vineyards Spring Runoff hosted by KIN Vineyards in Carp. After the snow fully melts the events move on to the picturesque Canadian Shield terrain of Lanark and Renfrew Counties, starting with Wheelers Lanark-Liege on June 1st and ending with Wheelers Lanark-Lombardy on September 7th. In our recreational and competitive travels we haven't found a better place to ride gravel than Lanark County with its endless pristine single lane treed gravel roads. Thus we decided to hold a spring, fall and a mid-season event after the historic monuments of Liege-Bastogne-Liege and the Tour of Lombardy.
The Lanark events are being hosted by Wheelers Maple Pancake House which has plenty of parking and a massive dining hall on a picturesque setting in the sugar bush. A stop in Renfrew that finishes on the gruelling Mount Kennelly rounds out the courses that have been designed with painstaking attention to detail for safety and enjoyment.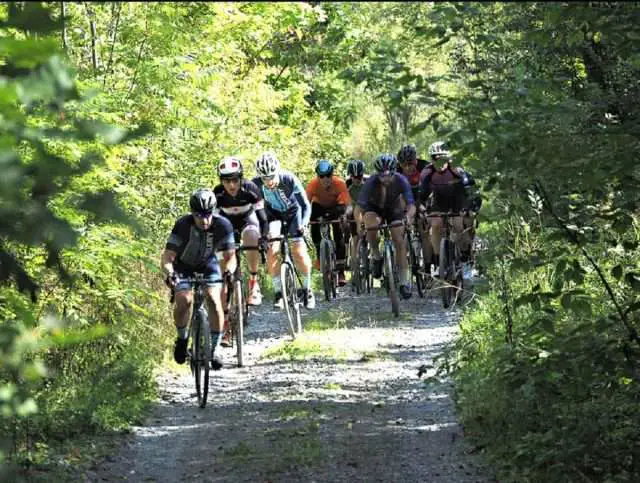 The second event, Wheelers Lanark-Liege will serve as the first unofficial Canadian National Gravel Cyclosportif Championships, where a Canadian Gravel Champion jersey will be awarded that will give the winner bragging rights in their daily grind.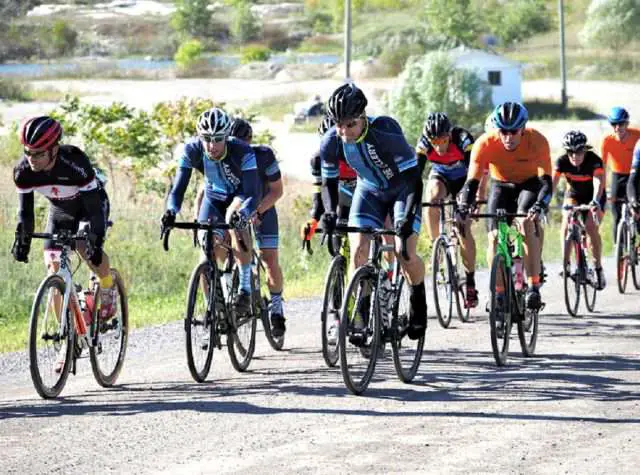 The events have two categories; Open Men & Open Women. Registration is open to licensed, un-licensed rider and international riders. In addition, there will be a shorter non-competitive route option and non-competitive team options for both routes. Aid stations will be strategically placed along the route and some basic caravan support will be provided. Otherwise, the events are self-supported so it's important to have your bike in proper working order.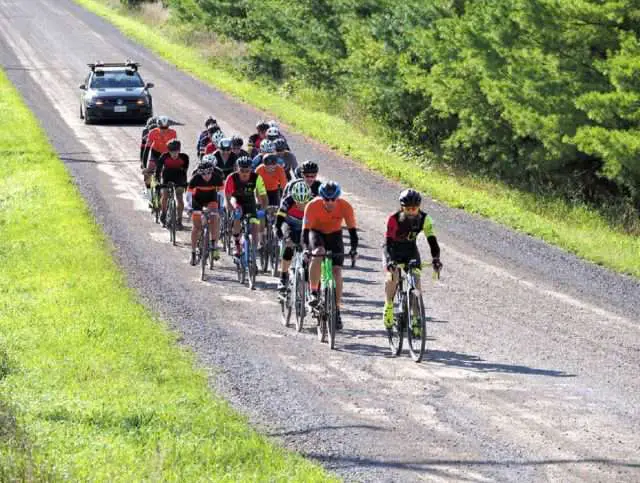 As the series continues to evolve we hope to grow and build on our success. Our primary goal is to further the growth of grassroots gravel cycling by providing fun, safe events that appeal to all. Locally we lead many "no drop" Gravel Guys Rides, (18 in total last year) and plan on providing a full slate again next year. It's on these rides that we built our main strength; having the best gravel courses in all of Eastern Canada. Come and experience the areas treasure trove of undulating pristine single lane treed gravel roads on some of the best gravel courses you'll ever experience.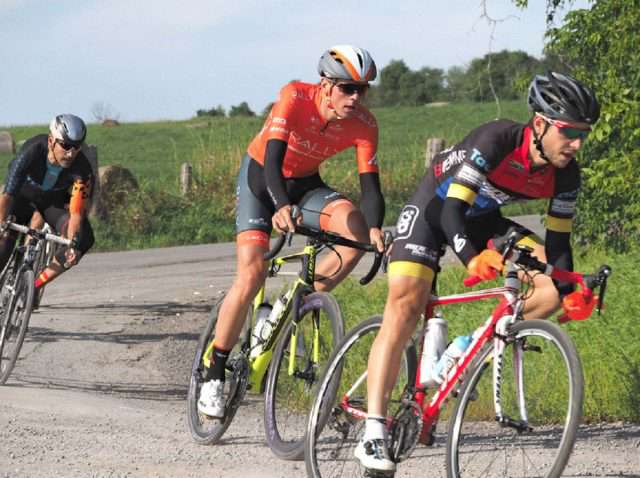 Events Timetable
Sat April 6th: KIN Vineyards Spring Runoff, KIN Vineyards, Carp, Ontario
Sat June 1st: Wheelers Lanark-Liege, "unofficial" National Gravel Cyclosportif Championships, Wheelers Maple Pancake House, McDonalds Corners, Ontario
Sat June 22nd: Wheelers Maple Highlander, Wheelers Maple Pancake House, McDonalds Corners, Ontario
Sat July 27th: Walsh Wiltshire Renfrew Randonneur, Dacre Community Centre, Dacre, Ontario
Sat Sept 7th: Wheelers Lanark-Lombardy, Wheelers Maple Pancake House, McDonalds Corners, Ontario
All of these events are on the Gravel Cyclist calendar.
Registration opens in February.
Gravel Cup Website – Gravel Cup Facebook – Instagram (Gravel Guys)