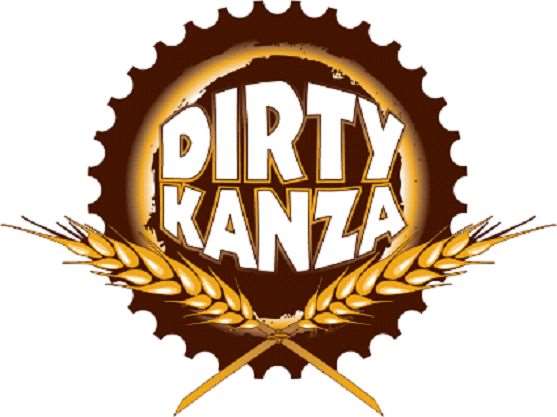 "Due to high demand, we are unable to accommodate everyone who wishes to participate in the Dirty Kanza gravel road bicycling challenge. Therefore, a lottery selection process will be utilized to determine who will be allowed to participate in the 2018 Dirty Kanza."
Overview:
Registration will be conducted online and can be accessed from the "Registration" page on the Dirty Kanza website at dirtykanza.com. Individuals will have the opportunity to submit their name for participation in the 2018 Dirty Kanza from December 1, 2017 at 8:00 am CST, until December 16, 2017 at 11:59 pm CST. Registration for event entry selection will be free of charge. However, credit card information will be collected at the time you submit your name for consideration.  Your credit card will be charged only if you are accepted to participate.
Selection and Payment of Entry Fees:
Winning entries will be selected on or about January 13, 2018. Subject to event eligibility requirements, the individuals whose names are drawn will be awarded entry in the 2018 Dirty Kanza. These selected event participants will be notified by email, per the contact information they provide.  Each participant's credit card will be charged the event registration fee, a small processing fee, as well as any additional fees for add-on items chosen by the participant.
Group Registration Option:
A group registration option will be available for those families, friends, and other small groups (up to 4 individuals) who ONLY want to participate if they can do so together.  All group members must submit their name for lottery consideration using the same Group Name. If the Group Name is selected, each member of the group will be accepted to participate and charged the appropriate fees.  Individual group members are not required to participate in the same event distance.
Individual Participant Registration Fees:
Dirty Kanza 200-mile distance  –  $200
Dirty Kanza 100-mile distance  –  $100
Dirty Kanza 50-mile distance  –  $50
Dirty Kanza 25-mile distance  –  $35
(Plus a small processing fee.)
For more details on registration options and classifications, refer to the 2018 Dirty Kanza Riders Bible, which can be found under the "Info" tab at dirtykanza.com.
Participation Field Limits:
This event entry selection process will be used to fill the following number of spots…
Dirty Kanza 200-mile distance  –  1,000 individual participants
Dirty Kanza 100-mile distance  –  750 individual participants
Dirty Kanza 50-mile distance  –  400 individual participants
Dirty Kanza 25-mile distance  –  200 individual participants
General:
Only one lottery application per person.
The entire selection and registration process shall be at the sole discretion of Dirty Kanza Promotions, whose decisions and interpretations shall be final and binding.
Dirty Kanza Promotions reserves the right to cancel, terminate, suspend, or modify the selection process at any time and for any reason.
Dirty Kanza Promotions reserves the right, at its sole discretion, to disqualify any individual it suspects or believes to be tampering with the entry selection process, or to be acting in violation of these rules, or acting in such a way as to be detrimental to the integrity of this event.
Dirty Kanza Promotions shall not be responsible for incomplete entries, declined credit cards, nor entries received after the application deadline for any reason.
For More Information:
Visit dirtykanza.com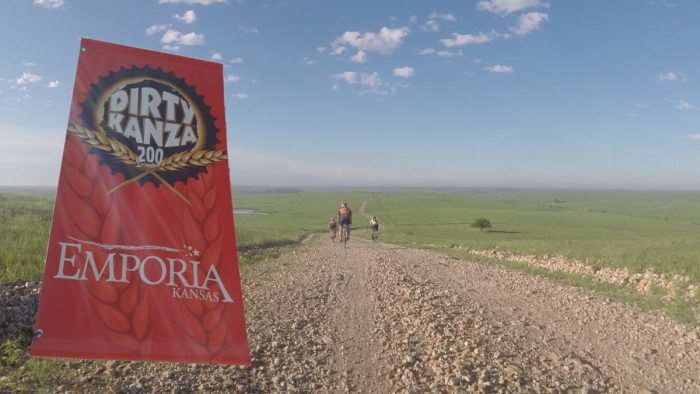 About Dirty Kanza:
Organized by Dirty Kanza Promotions, the Dirty Kanza is recognized throughout the cycling industry as the world's premier endurance gravel road cycling challenge. Cyclists from all across North America, Western Europe, and beyond converge on Emporia, Kansas each year to test their mettle on the remote and rugged roads of the Flint Hills region of east-central Kansas.The only remaining expanse of natural tallgrass prairie in North America, the Flint Hills has been called "the easternmost part of the great far west". Find out more about Dirty Kanza Promotions here.