On the heels of its inaugural year of ownership of the internationally renowned Garmin Dirty Kanza, Life Time is quickly solidifying itself as a lead player in gravel events with the launch of the Big Sugar—NWA Gravel. The all-new, ground-up gravel event is set to take place in Bentonville, Arkansas, on Saturday, October 24, 2020.
Coinciding with Outerbike Bentonville, the Big Sugar was conceptualized and developed by the Life Time Events team, including the original Dirty Kanza team. Destined to be yet another iconic gravel event, the Big Sugar weekend will host two signature distances: the marquee Big Sugar, a 107-mile course of challenging roads through the Ozarks with approximately 9,000 feet of elevation gain; and the Little Sugar, which complements the larger distance with a 49.3 mile course serving up a similarly challenging, but shorter distance.
Remarking on the events, Kimo Seymour, president of Life Time Events and Media, says, "Our team including myself, is passionate about cycling and these gritty, on-dirt races that allow riders to participate in an event that is bigger than themselves—that enriches their lives as well as the communities they take place in. As we see more riders move from pavement to dirt, we are honored to be at the forefront of this change and be in a position to create truly unforgettable experiences that help grow and impact the cycling community in a positive way."
Commenting on the host site, Seymour elaborates, "Bentonville has become a hub for cycling, but it doesn't yet have an iconic gravel race. We're really excited to bring the same Leadville and Dirty Kanza feel here to Bentonville and produce a life-enriching event that welcomes every rider, from beginner to experienced. We have a team that has a genuine passion for cycling — particularly on dirt and gravel — and, through Life Time, the resources to make it happen."
In concepting and bringing the new event to life, Life Time's Dirty Kanza and Leadville Race Series teams are working alongside Bentonville's Nat Ross and Gabbi Adams – both of whom live and breathe cycling and know how to deliver a truly iconic event that will stand the test of time.
With its portfolio of premier athletic events featuring marathons and half-marathons, triathlons and mountain bike and gravel cycle races, Life Time provides its members and athletes from around the world the best event experiences available anywhere. The Company is committed to honoring and reflecting the soul of the communities which host its events as well as making a positive economic impact in those communities. In 2019, Dirty Kanza had a $5.5 Million economic impact on Emporia, Kan., equivalent to 101 full time jobs, and the Leadville Race Series contributed $18 Million to the Leadville, Colo. economy, equivalent to 320 full time jobs, according to studies conducted by Dr. Shawn M. Rohlin, Department of Economics, Kent State University.
Registration for The Big Sugar will open on November 15, 2019 at www.BigSugarGravel.com. We will allow entry to the first 800 participants who register. Follow us on social media at @bigsugargravel and use hashtags #RideBigSugar #RideLittleSugar #GravelSweetTooth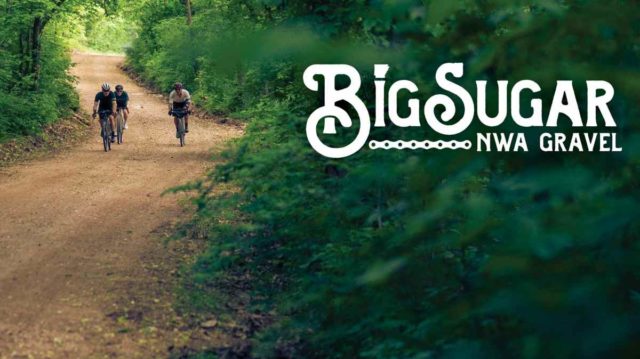 About Life Time
Life Time champions a healthy and happy life for its members across 146 destinations in 39 major markets in the U.S. and Canada. As the nation's only Healthy Way of Life brand, Life Time delivers an unmatched athletic resort experience and provides a comprehensive healthy living, healthy aging and healthy entertainment experience that goes well beyond fitness to encompass the entire spectrum of daily life for individuals, couples and families of all ages. For more information visit www.lifetime.life
Life Time Gravel FAQ
What is the Big Sugar – NWA Gravel?
Life Time is launching a brand-new event in 2020: Big Sugar – NWA Gravel. The event is comprised of the Big Sugar (107 miles) and Little Sugar (49.3 miles) in Bentonville, Arkansas. Both courses feature challenging roads through the Ozarks with scenic views throughout. The Big Sugar features approximately 9,000 feet of climbing, while the Little Sugar includes more than 4,000 feet of climbing.
When will the new races debut? When will registration open?
The Big Sugar – NWA Gravel will debut on October 24, 2020 with registration opening November 15, 2019.
Why Bentonville for Life Time's newest gravel event?
In recent years, Bentonville has established itself as a global cycling mecca across all terrain types (road, gravel and mountain biking). Through the growing trend of people getting off of roads and onto dirt, Bentonville has served as a popular destination for riders looking for a challenging, scenic mix of mountain and gravel terrain. Equally important, Bentonville is similar to other communities that play host to events within our portfolio—tight-knit, passionate, hospitable, and family-friendly cycling advocates.
What is the collaboration with Outerbike?
Bentonville plays host to Outerbike each fall and we have a great relationship with the organizers, with whom we share the same passion. We are excited to be announcing Big Sugar's debut at Outerbike 2019 and look forward to having a continued presence at the gathering for years to come
What's the tie to Dirty Kanza?
The team behind Dirty Kanza is the brain behind The Big Sugar. LeLan Dains, event manager of Dirty Kanza continues to lead operations of Big Sugar alongside local cyclist Gabbi Adams and renowned MTB Hall of Famer, Nat Ross. Kristi Mohn, long-time visionary and marketing manager of Dirty Kanza, continues to lead the marketing and planning alongside Michelle Duffy, Senior Marketing Manager of Dirty Kanza and the Leadville Race Series. Jim Cummins, who now serves as Life Time's Chief Gravel Officer, continues to check the pulse of all things gravel.
Noteworthy: Big Sugar participants will also be eligible for entry into Dirty Kanza. Entries for the following year's event will be distributed via random lottery to finishers who enter on-site.
Who is responsible for organizing and executing these races?
The group behind these events is comprised of industry experts who are passionate about off-road cycling and producing one-of-a-kind events. They are:
Kimo Seymour, President of Life Time Media & Events
Michael Melley, Vice President of Event Operations
Michelle Duffy, Senior Brand Manager, Off-Road Cycling & Running Events
Kristin Mohn, Marketing Manager, Dirty Kanza
Lelan Dains, Events Manager, Dirty Kanza
Jim Cummins, Chief Gravel Officer and Dirty Kanza Founder
Nat Ross, Local Event Director
Gabbi Adams, Local Event Director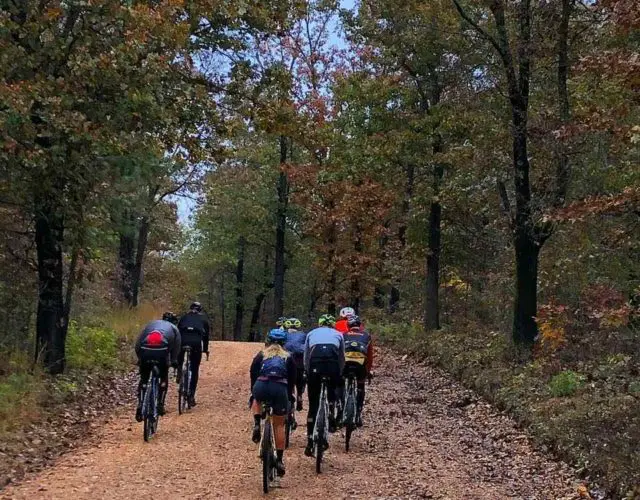 Will Life Time be adding more gravel events?
We continue to listen to what athletes wish for and aim to be at the forefront of this trend shift. Stick around – you may be surprised.
What is Life Time?
Life Time is the nation's premier healthy lifestyle brand, which owns and operates more than 145 athletic resorts and spas across the US and in Canada, along with premium co-working and luxury living complexes. Life Time also owns and produces more than 30 iconic athletic events each year including the world-renowned Leadville Race Series, Dirty Kanza, New York City Triathlon and Miami Marathon.
Why is Life Time making a move into the gravel space?
We have been watching the trends in the cycling space, and more cyclists are venturing off the roads and onto dirt each year. Through our experience owning and producing the Leadville Race Series, and most recently Dirty Kanza, we know there is magic in these grassroots, off-road events that allow riders to be ingrained in a community that can't be matched elsewhere. We think this is the future of cycling and don't just want to be a part of it, we want to be the lead player.
What do these additions say about Life Time?
The popularity of Life Time's athletic events can be attributed to exceptional production value – but that wouldn't mean anything if people didn't want to be there. We are observant and responsive to trends in the cycling community and aim to serve the influx of cyclists who wish for more race options on dirt. But it isn't just about the event, we're also looking to add value and help people live healthy, happy lives. Creating and building these communities and races is one way we're bringing that vision to life.