unPAved of the Susquehanna River Valley, a premier raw road adventure, returns on Sunday, October 11th, 2020 with up to 1,000 participants racing, or just riding, through the beautiful forests & farms of Central Pennsylvania during peak fall-foliage season. Registration will open at 9am Eastern on Saturday, April 4th.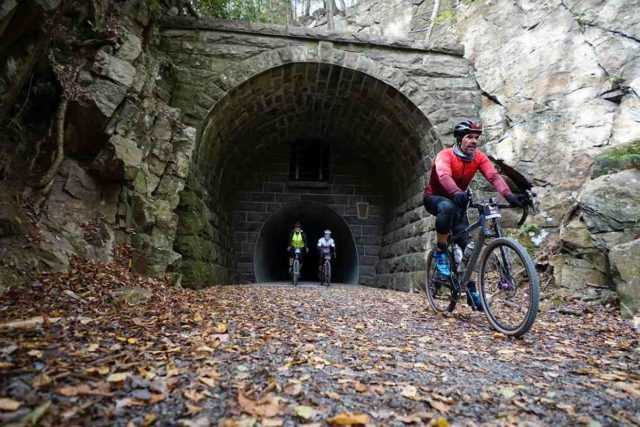 The unPAved courses showcase some of the best gravel riding Pennsylvania has to offer, with long climbs, lovely descents, mostly-smooth-but-sometimes-chunky gravel & dirt roads, multiple aid stations, pretty trees, running streams, rail-trails, tunnels, a brewery and hardly a bar of cell phone service. The Full course is a rugged, 120-mile challenge of stamina with eight mountain passes. All riders finish along the Buffalo Valley Rail Trail which brings them to the DONEpaved Party, with local beers from Rusty Rail Brewing, a tasty meal and whoopie pies from the Cornerstone Cafe, podium awards for the fastest Full-120 racers and plenty of swag available for everyone.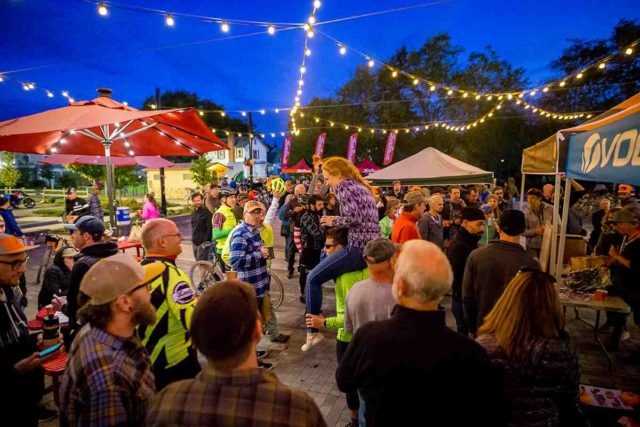 Lewisburg is the home of Bucknell University, which is on break the weekend of unPAved, so the restaurants & bars are ours for the weekend, starting with the "Get un(G)ravelled" downtown pub crawl on Friday. On Saturday rider sign-in is held at the Lewisburg Fall Festival which offers beer, food vendors, music, a bike rodeo, the "Wooly Worm Winter Prognostication," and fun family activities with the Lewisburg Children's Museum. Plus, there will be plenty of bike vendors and social rides starting & finishing at Hufnagle Park. That night, riders will walk the red carpet to the rider meeting in the historic Campus Theatre.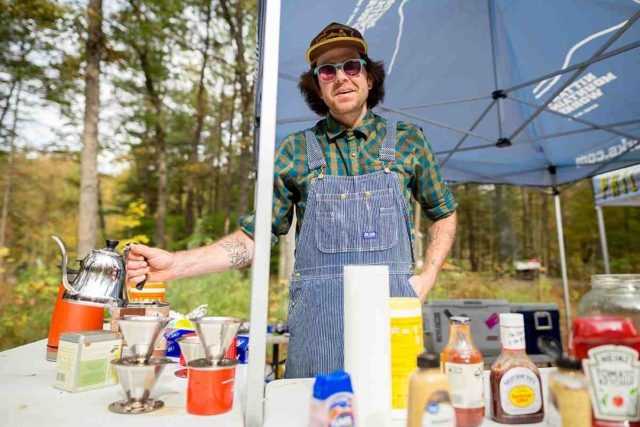 The Susquehanna River Valley Visitors Bureau is the Title Sponsor for unPAved and is instrumental in bringing the community and event together. "The 2019 unPAved of the Susquehanna River Valley far surpassed our expectations from a very successful first-year event in 2018," says Andrew Miller, the bureau's Executive Director. "The effortless partnership between Lewisburg stakeholders, event producers and cyclists came together for a memorable event full of excitement and spirit that lays the foundation for future years.  We saw registrants extend their stays to explore and enjoy the region and its welcoming hometown hospitality, and a registrant familiar with running similar events pulled me aside and said, 'You see this type of excitement and success in year number 10 of an event, NOT in year number two.' To say we're excited for 2020 is an understatement. For 2020 you'll see us build on the weekend events, especially the Friday evening cyclist town-takeover, un(G)raveled, where unPAved cyclists enjoy the local restaurants and pubs and reunite with old friends and make new ones."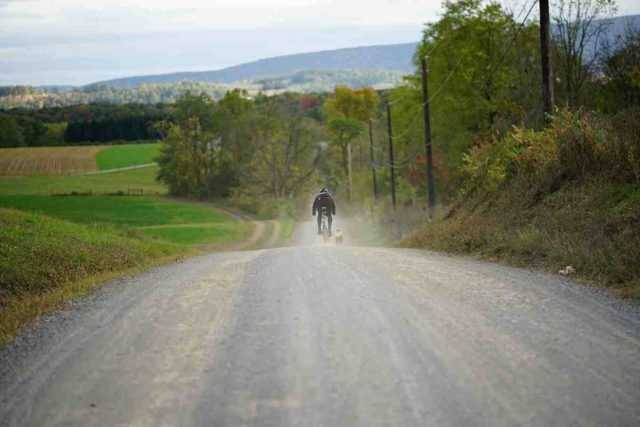 Last year, Kelly Catale (Seven Cycles) returned to her college town for the event, and left as the 2019 unPAved Women's Whoopie-Pie Winner. "unPAved ended up being one of my favorite race weekends of the year. This was my first ever gravel event, so I was unsure what to expect, but the unPAved crew delivered an unforgettable experience. Unlike many of my typical races during the season, this event was focused around the enjoyment of cycling and cultivating a sense of 'community,' which included the local Lewisburg and Susquehanna Valley community and, of course, the vibrant and welcoming gravel community. As a Bucknell alumnus, I enjoyed being back 'home,' visiting local businesses during the Fall Festival, and seeing familiar faces and places. The entire weekend was well organized, the course was designed with the perfect amount of fun and technical features, the aid stations were incredibly well supported with enthusiastic volunteers and yummy snacks, and the post-race party was the best possible ending to the day. Without a doubt, I am planning to work unPAved into my schedule for 2020!"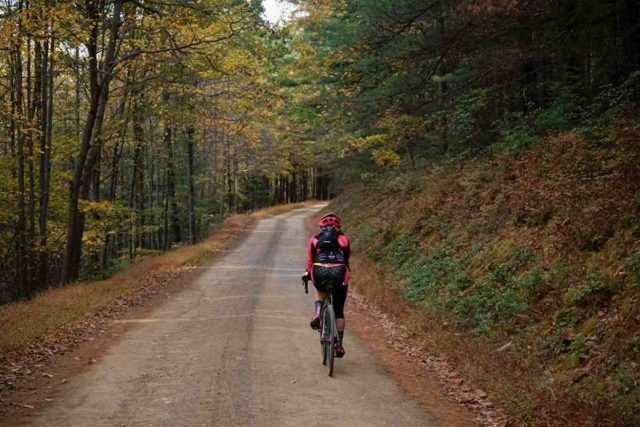 No stranger to winning major gravel events, Ted King (Cannondale, SRAM, Velocio, ROKA, Saris, Rene Herse, inGamba) is the 2109 unPAved Men's Whoopie-Pie Winner, with a time of 6 hours and 25 minutes. "I had a blast at unPAved this year! There's a certain feeling of homeyness that comes with doing races back in New England and while my geography isn't whack and I know Pennsylvania isn't in New England, it has that unique charm that comes in spades in the northeast. Dave and Mike really helped Laura and I feel at home. The previous day's registration in the park and as part of the local town's fall festival was a really cool experience. The pre-race meeting has that Dirty Kanza vibe in the local theater and then come race day it was up and down and a massive challenge the entire day. Fall foliage, great people, a quick stop at a brewery, what is there not to love?!"
2020 unPAved Teaser