This past Saturday, the Gravel Cyclist crew stayed close to their home of Gainesville, Florida. The weekend weather was unseasonably warm which doesn't bode well for the summer, but at least it wasn't snowing or raining.
What is the Mudcrutch TTT I hear you ask?
Officially known as the Mudcrutch Ladies / Gents Gravel Team Time Trial ride, it is a bicycle ride where teams of up to five cyclists, comprised of Men, Women or a combination of both genders, ride a 67 mile course in the safest and most rapid time possible. The time is taken when the fifth rider finishes.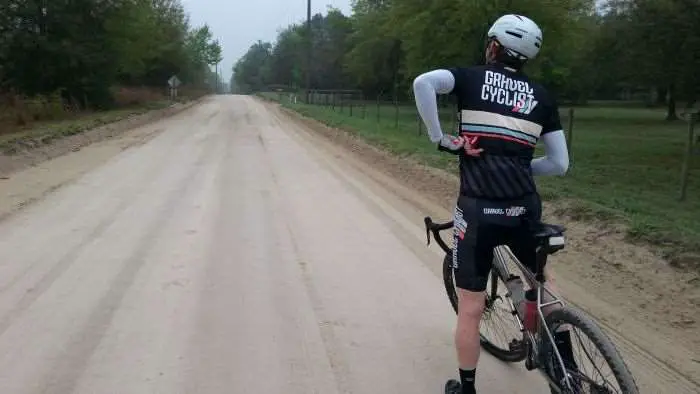 The name Mudcrutch is a homage to the band that was the forerunner to Tom Petty's well known band, The Heartbreakers. Those lads are from Gainesville, so we hope they don't mind us dedicating this ride to them.
It pays to Pre-Ride
Don't trust online maps, whatever your flavour.
They are never up to date.
Roads that were once paved are not.
Roads that exist online don't in reality.
Road are on private property or don't connect.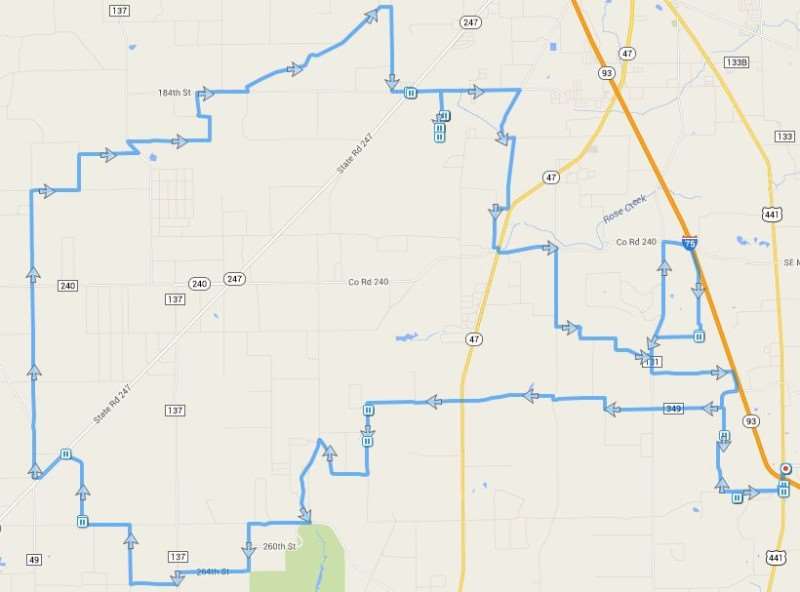 But, the fun part is scouting (see above), sorting out the issues, and figuring a workaround. For this, I cannot thank my Garmin 800 device enough. That and the preceding Garmin 705 model have truly opened up my riding world (Garmin isn't paying me to say this). Assuming you have the detailed street maps available and good eyesight, it is a simple matter of zooming out a little, moving around on the map, and figuring an alternative route.
About the Pre-Ride
A group of four lads, namely Dr. Pain, JOM, Pfaff Junior and Pfaff Daddy (visit the Cast page) appeared for the pre-ride. Coincidentally, these lads make up 4 / 5th's of one of the teams already entered for the event. There's nothing like a little Tribal Knowledge.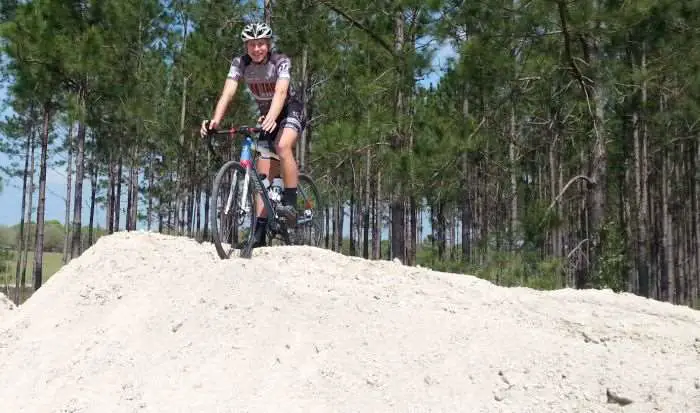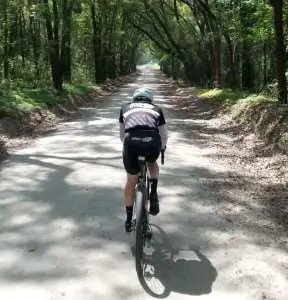 The ride started in overcast and foggy conditions, with temperatures in the mid 60's. Pretty nice really, provided you don't mind 100% humidity and wearing glasses on the back of your head because they kept fogging up! I have to say, despite the fogging issues, these transitions lenses I have in my Shimano glasses are very tasty indeed. Clear for when light isn't optimal, changing to darker as more sunlight becomes available.
The Mudcrutch route is 85% dirt, limerock, gravel with a bit of sand thrown in for good measure. Because of the nature of these type of road surfaces, weather plays a huge part on their overall condition. On pre-ride day, course conditions were perfect.
However, the crew has ridden in this area during rain, where the road surfaces were akin to riding on velcro – cue the Velcro Tire Training Ride report. Another time, rain hadn't fallen in weeks, making one road in particular a veritable sandpit. Thankfully that road is not in this year's event.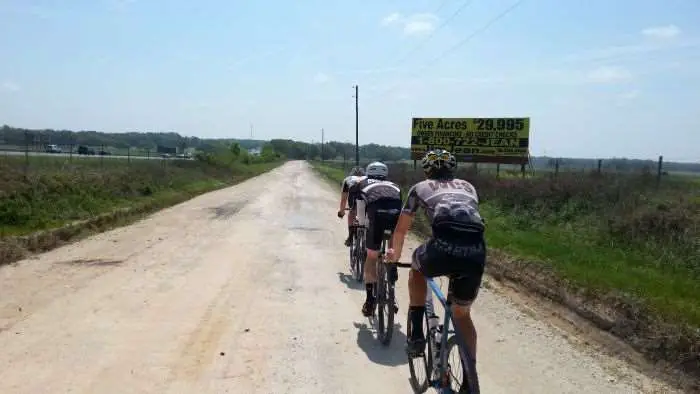 This is a Tough Ride
We may be in Florida and people associate Florida with flat roads. That isn't always the case. Granted, we don't have any mountain ranges, but there is enough elevation over the course of this ride to hurt one's legs, and those of your teammates day of the ride. Then there are the roads themselves, which can be rough and unforgiving. Meter your efforts, bring plenty of food, lower your tyre pressure and hydrate well.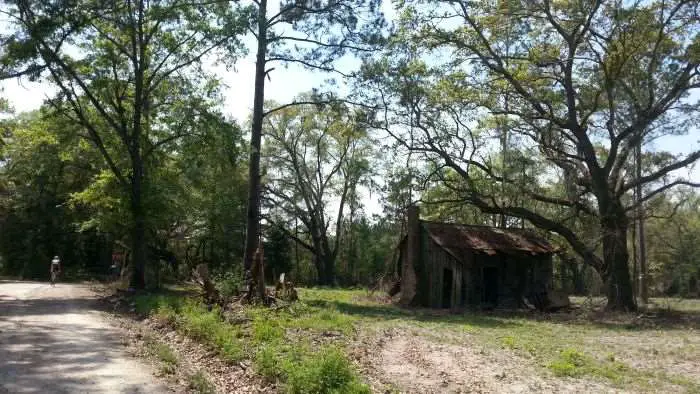 The lads rolled the course with some bonus miles due to erroneous planning, in around four and a quarter hours. We stopped several times during the ride to tweak bikes, have a drink and a chinwag at the store stop (optional day of ride), and generally cruise along and take in some of the sights.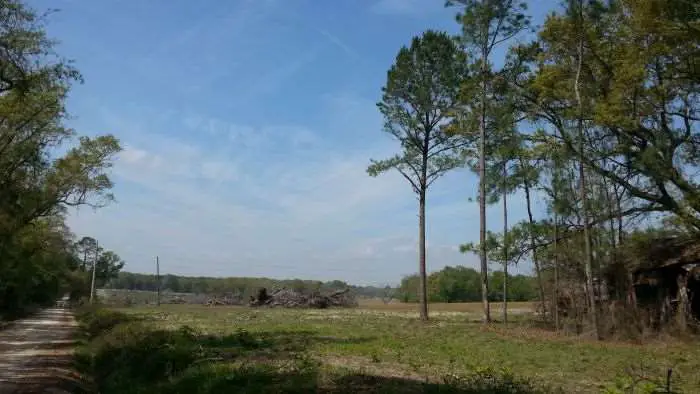 Some of the attendees started the ride feeling fresh, but others, not so. Post ride, everyone was knackered. How will things be ride day? JOM was so knackered, he was spotted with his legs hanging in cotton wool Saturday evening.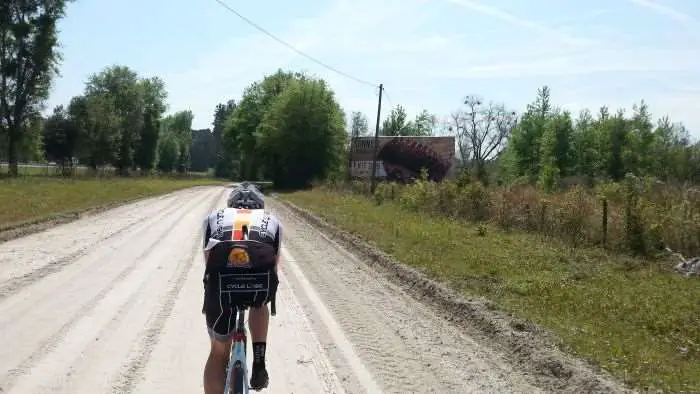 Register for the Ride!
If you're close to Gainesville, Florida, assemble a team of five of your cycling friends with cross bikes and do it! MTBs welcome too, but run narrow tires.
Registration is FREE – Ride day is April 26, 2015.
It will be fun!
There will be drinks, food and hangout time post event at The Great Outdoors Cafe in High Springs.
All of the ride details, registration, etc are posted HERE.
Thanks for reading!