Since making the difficult decision to cancel the 2020 event, the Paris to Ancaster Bike Race (P2A) Race Directors and organizing team have been working to find a way to safely return in 2021. After proposing successively smaller and smaller events to meet gathering size restrictions, it soon became clear that an in-person event would not be possible.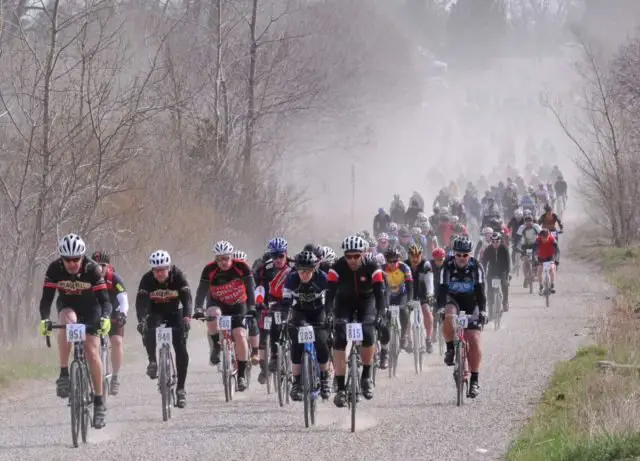 Instead, taking inspiration from other events around the world, and with the help of fellow race organizers and supporters, Paris to Ancaster has come up with a unique plan that's fun for everyone, while also respecting the health and safety of riders. The weekend of April 24-25, Paris to Ancaster will host P2A-style gravel cycling events at various locations around Ontario, as well as a virtual event.
The Virtual P2A will take all the mud, gravel and grit of P2A online. Using the Xert platform, featuring a high-quality POV video of the actual race combined with a smart trainer, P2A is able to provide the closest thing possible to actually riding the race. On Saturday April 24, all entrants will compete in the virtual P2A; a mass start with riders simultaneously taking on the virtual course together.
In addition to the virtual event, race organizers and pros have developed "not-P2A" courses around Ontario. Close to a dozen partners have mapped a course in their own local area which represents the gravel-grinder style of riding which P2A pioneered.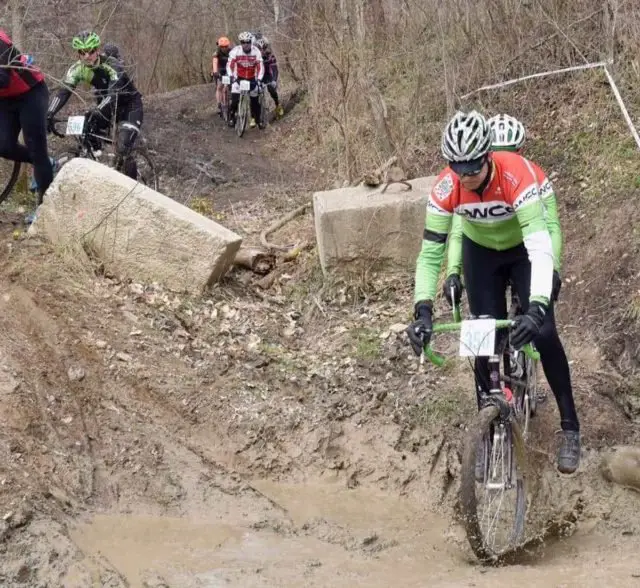 When participants sign up for P2A 2021, they will get entry into the XERT virtual race on April 24th, plus exclusive GPS maps for all of the "not-P2A" rides across Southern Ontario – Ottawa, Toronto, Peterborough, Simcoe, Muskoka, Parry Sound, London, St Catharines, Waterloo, Brant County, Hamilton, and more!
On April 25, P2A is encouraging riders to tackle a GPS-mapped 'not-P2A' course in their area, or design their own gravel course locally. Ride alone, ride with a group (subject to COVID guidelines), but ride. And then post results, pictures, experiences, and trash talk on social media using the hashtags #P2A21 & #notP2A.
Paris to Ancaster will have a celebration of cycling on their website and social media all weekend, updated live with content from the community, sharing pictures and highlights from 'not-P2A' courses across the province.
Paris to Ancaster Bike Race (P2A) is a mixed-surface cycling event that has taken place for the past twenty-six years over the roughest farm lanes, trails and gravel roads Southern Ontario has to offer. Combined with unpredictable spring weather and the largest field of riders assembled in Canada, it has become a classic race experience for everyone from average riders to Canadian Olympians.
Co-race director John Thorpe said: "Between the virtual event on the 24th and our 'not-P2A' remote rides on the 25th, we look forward to sharing with our riders and community a unique and valuable interactive experience that mirrors the fun, spirit and community of we have developed over 25 years of Paris to Ancaster."
In addition, riders who want to fundraise for the race's charity partners at the St. Joseph's Hospital Foundation will have a dedicated 20km course in Hamilton to explore as well! Family-friendly and great for novice or beginner cyclists, this course will be a perfect way to get out, get the family active, and fundraise for essential, life-saving research.
Fundraisers can participate on the 20k course on April 25th during our 'not-P2A' remote riding event, or on their own time. And of course, riders from anywhere, riding any course, on any day, can fundraise, donate, and support St. Joe's by signing up at https://www.stjoesfoundation.ca/p2a/