For those unaware, the Union Cycliste Internationale (UCI) is the world governing body of cycling. It groups together 190 National Federations and oversees international competitive cycling events. The UCI is based in Aigle, Switzerland.
The UCI issues racing licenses to riders and enforces disciplinary rules, such as in matters of doping. The UCI also manages the classification of races and the points ranking system in various cycling disciplines including road and track cycling, mountain biking and BMX, for both men and women, amateur and professional. It also oversees the World Championships.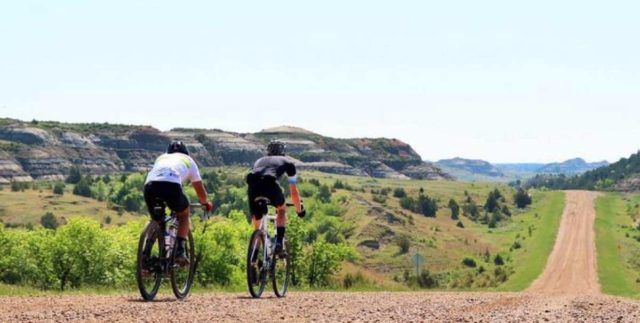 Contact from the UCI
May 14, 2020
The UCI reached out to me on this date with a proposal for a potential gravel gran fondo series. My response is below.
11:50am Note: Our original article was edited due to the threat of legal action from the UCI. It should be noted they contacted us, without any solicitation from us, and there was no mention of confidentiality in those emails. We kept their proposal confidential, out of courtesy.
Additionally, the UCI did not present a non-disclosure agreement or a request for confidentiality in any way. We never signed anything! This is the definition of bullying 🙁
Gravel Cyclist's (JOM) response to the UCI Proposal
Due to my respect for confidentiality, I cannot share the UCI's proposal with you. However, you get the idea in my response to the UCI.
Good morning,
Essentially, your presentation is the antithesis of gravel riding. Regulations, tyre widths, distances and so on.
Other points:
1. UCI Gran Fondo World Championships is an oxymoron. It's the champion of non-racers. Leave the championships to real races. Not tours. This is akin to having World Championships for all categories. Category five world champion, means what? Fastest of the not-so-fast guys?
2. UCI Gravel Grand Fondo or World Series… see above.
3. The gravel world developed independently of UCI and other organizations because those organizations are toxic to the spirit of Gravel riding. UCI rules, categories, championships etc, are antithetical to the grassroots, participation oriented gravel cycling phenomenon.
4. Yes, you will find some former and current roadies who want to line up with the best ProTour guys. Most will never see them again, a few stars will hang with them and beat them occasionally. You will also get a few former World Tour Pros who have reached the end of their competitiveness as World Tour Pros and want to extend their careers by racing against folks they can still beat.
5. The UCI and satellite organizations are largely responsible for the culture of bike racing that led to over-commercialization, doping, cheating, poor financial models that teeter on the brink of disaster at all times, risking the viability of the sport.
6. Gravel rides and races do not need or want the UCI involved. That they exist and are so popular without UCI involvement is a testament to the lack of need. They are working so well because they were developed and attended by the people who wanted to do them.
7. The UCI and national organizations are only interested in Gravel because their poor financial and membership status is making them desperate. The UCI wants to monetize the Gravel genre for its own needs, not the needs of the riders. The riders are fine (see point 6).
8. The UCI model will result in the Gravel genre suffering all the ills that UCI road cycling has experienced, and will risk the viability of gravel as it has road.
This isn't necessarily what you wanted to hear. I would like to ask, can your presentation be shared with my audience for their feedback, or is it confidential?