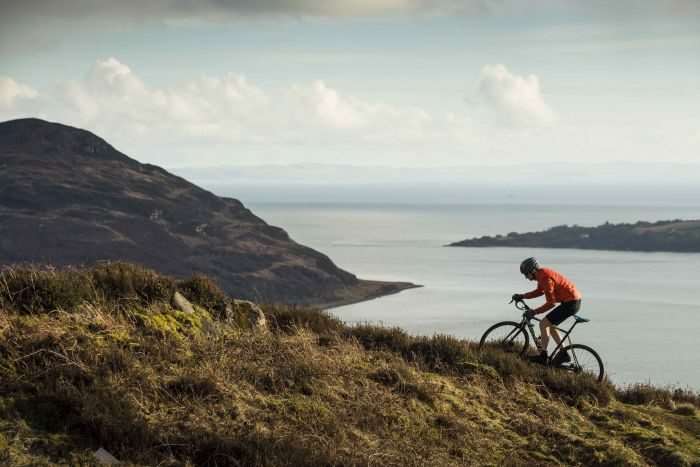 GIRO EXPANDS GRINDURO TO UK
Partners with Fabric for July 15th Event on Isle of Arran, Scotland
(March 21, 2017– Scotts Valley, CA) – Adding a second event for 2017, Giro Sport Design has partnered with Fabric to bring Grinduro to the UK. On July 15, 400 riders will get to experience Grinduro's unique blend of bike racing and festival good times on the Isle of Arran, Scotland. Grinduro UK registration opens today at www.grinduro.com.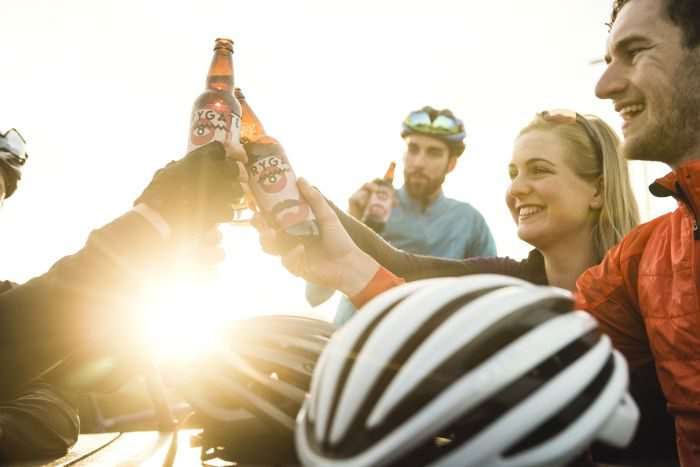 "We're proud to be a presenting sponsor of Grinduro and to help bring this unique event to Scotland," said Neil Cousins, Fabric's Global Marketing Manager. "Grinduro fits perfectly with the Fabric philosophy: riding is all about how much fun you have and what could be better than a festival weekend riding the best all-road adventure the UK has to offer and celebrating with a well-earned beer or a scotch at the end?"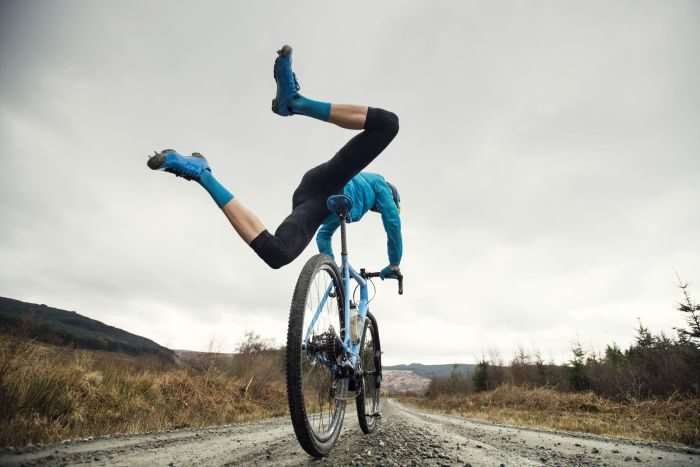 Grinduro is a combination of gravel road race and mountain bike-style enduro: one long loop of pavement, gravel, and dirt, where finishing times are based on four timed segments (each roughly five-to-seven minutes). As a testament to both the diverse riding skills required and the level of competition, the 2016 Grinduro Quincy champions were former road professional Meredith Miller and former downhill professional Duncan Riffle, both of whom rode cyclocross bikes for the event. But Grinduro is not just a bike race. It's a celebration of cycling with as much emphasis on the fun as the ride, with excellent food, an impressive display of art and incredible handmade bikes, live music, camping, and a festival atmosphere.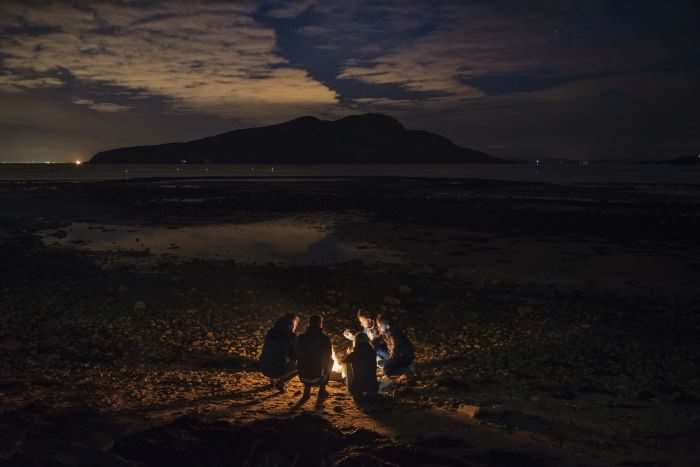 "The interest in our first two Grinduro events in Quincy, CA was overwhelming, and we're looking forward to returning there on October 7th. But given the international interest, especially from our many friends in the UK, we knew we needed to take Grinduro abroad," said Amanda Schaper, Giro Marketing Manager. "We connected with Fabric and the event organizing team behind legendary UK event The Dirty Reiver, and the idea of Scotland came up. The Isle of Arran will provide an ideal setting, particularly with a performance from Scottish band The Van T's."
Registration for Grinduro UK in Arran July 15 is open now at www.grinduro.com. Registration for Grinduro CA in Quincy October 7, will open mid-April.