Submit it to the Gravel Cyclist Event Calendar!
Step 1
How to Submit an Event (three ways):
Mouse hover over the Calendar link at the top of this page, and click the Submit Event to Calendar dropdown.
Step 2
Fill in the Submit an Event Form:
Fields with asterisks are required.  If you miss one of the required fields when you click Submit, the form will error, meaning you'll have to go back, and enter everything again 🙁  Check your entries carefully.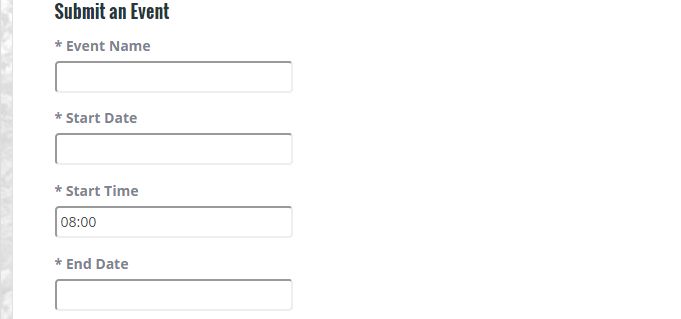 Assuming everything is OK, you'll receive a pop up indicating your event has been submitted.
Step 3
Event is Reviewed:
Your event will be reviewed by the Gravel Cyclist team (JOM), then submitted to the calendar.  You'll be notified once your event has been posted.