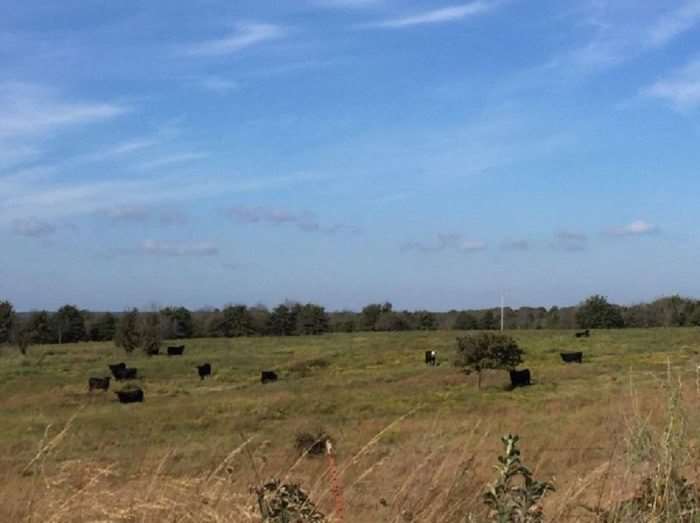 When Oklahoma gravel gets attention, it's usually in March when weather-hell suddenly breaks loose directly over Stillwater, like a tornado selective for rear derailleurs and brake pads. Flying quietly under the radar, however, is the Native Lands series of events out of Tulsa, Oklahoma. The Native Lands Classic in March is the "race" event, while Native Lands Tour offers an October bikepacking excursion into the northern Oklahoma countryside. The Tour traverses Osage County, at one point home to over 60 different Native American tribes.
After the appropriate amount of coffee and treats, we departed directly from DoubleShot Coffee Company in downtown Tulsa on a warm October Saturday morning. The group rollout took pavement out of the city along a route familiar to most area cyclists with relatively friendly traffic.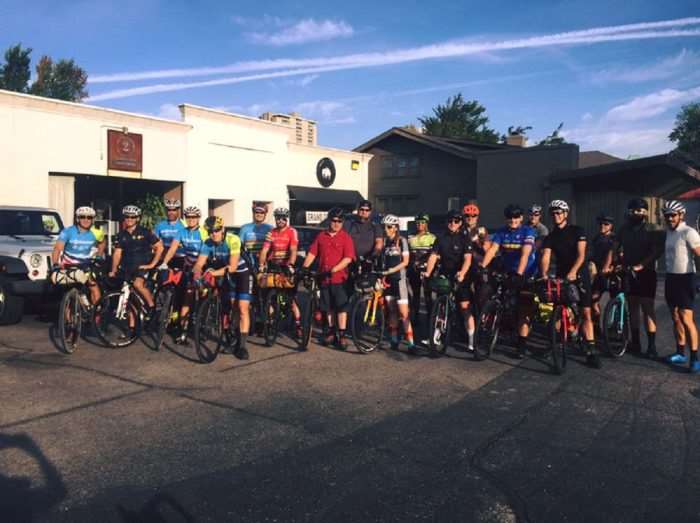 Hey, there are even a couple women in this picture! In an effort to get more women involved, the NLT crew even offered to haul tents for the ladies. I, being stubborn, crammed mine onto my 48cm frame.
Paved roads eventually turn to quiet gravel. Hardpack, just enough climbing, nothing but cattle and bluffs.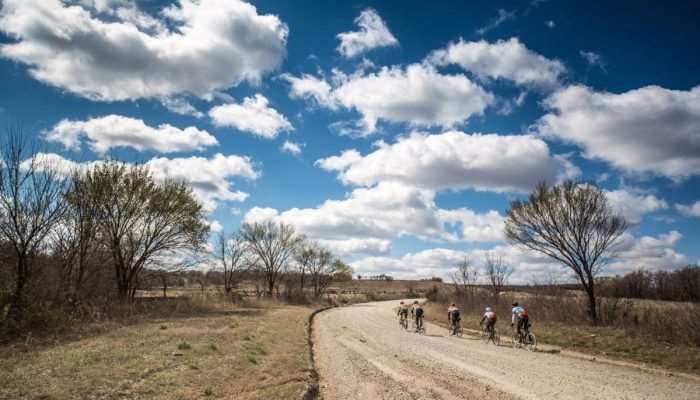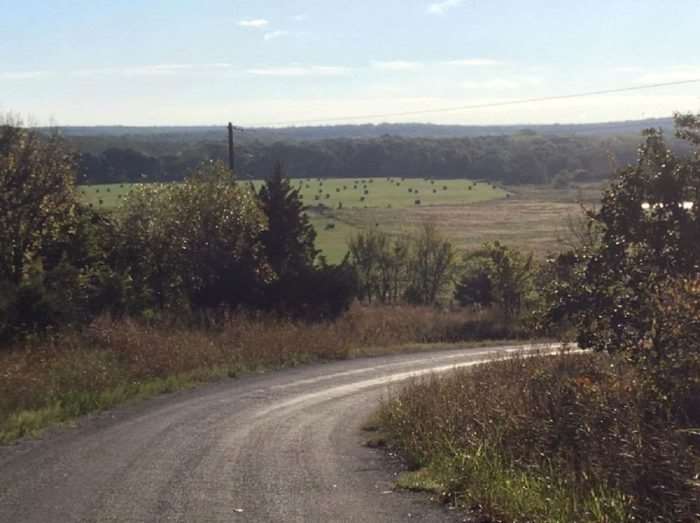 60-some miles later, we set up camp at Osage Hills State Park.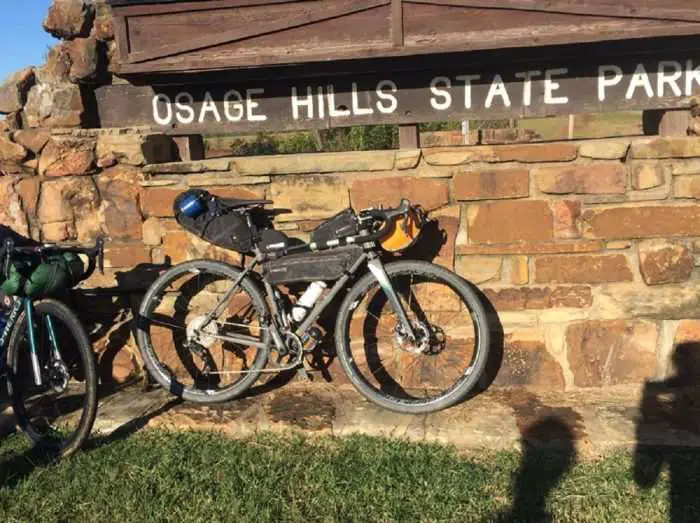 A hot day turned cool in the evening. Campfires, smores, whiskey, and makeshift cardboard shoes were enjoyed by all. A novel mechanism for transporting liquid fire can be seen below.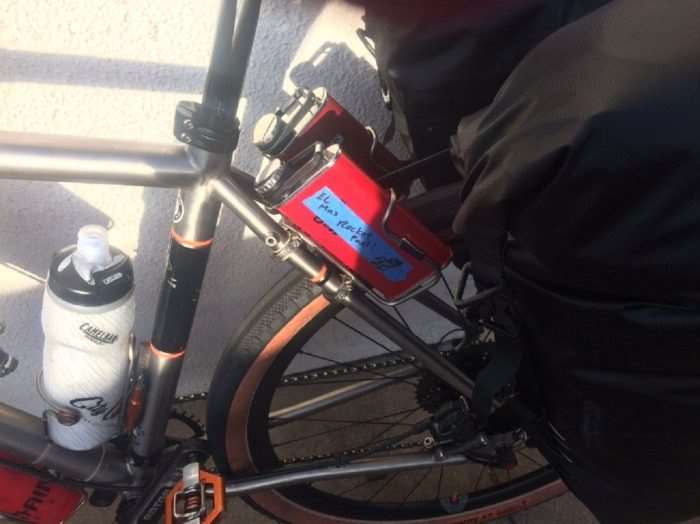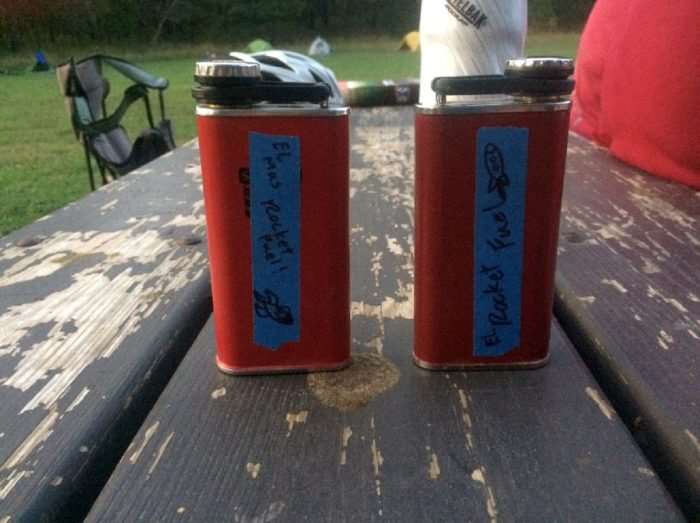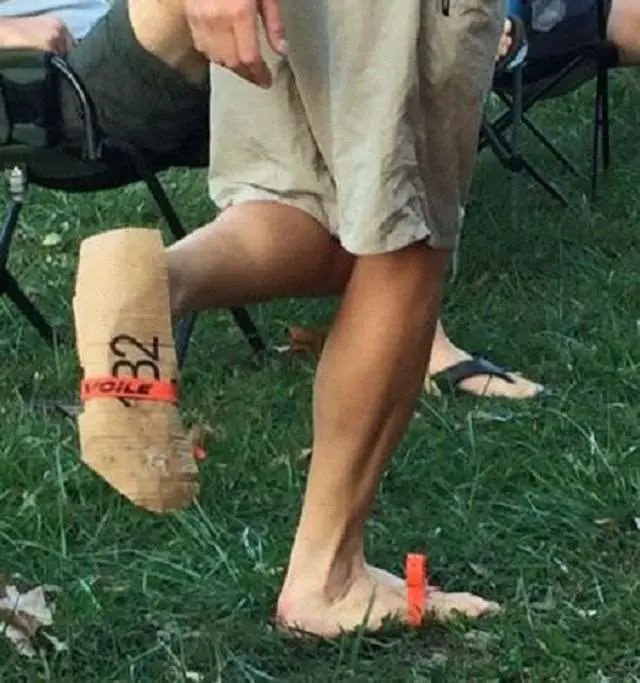 Did you forget to pack non-cycling shoes? All you need is leftover cardboard and your pack straps.
And of course, the annual Cornhole tournament, where I re-confirmed that I am terrible at things involving hand-eye coordination and that drinking your friend's Rocket Fuel does not help with this problem.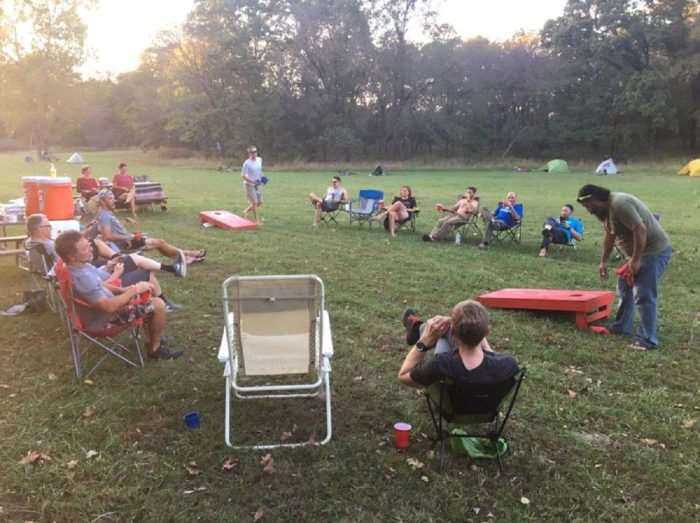 We were treated to wind gusts of up to 50mph and a downpour overnight. Nobody blew away, but several folks' shelters did take on water. One poor gent in a bivy had left his snorkel at home and was thus forced to seek shelter under his neighbor's tarp.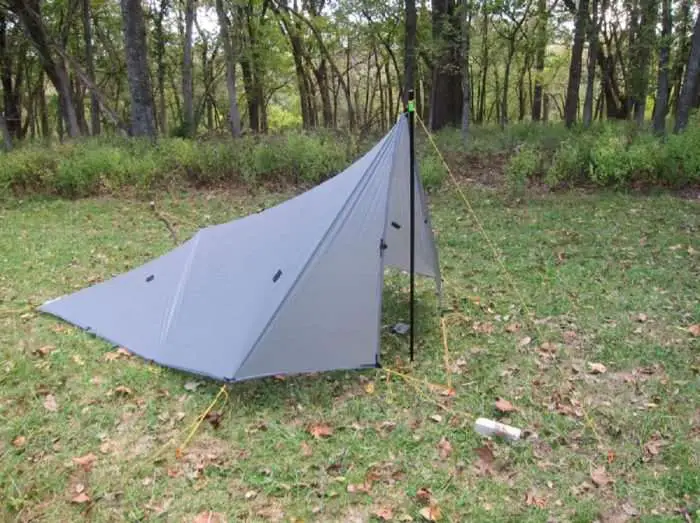 We awoke to a very chilly morning. Fortunately hot coffee, courtesy of Double Shot in Tulsa, was quick to arrive. Breakfast burritos and flannel ensued shortly thereafter.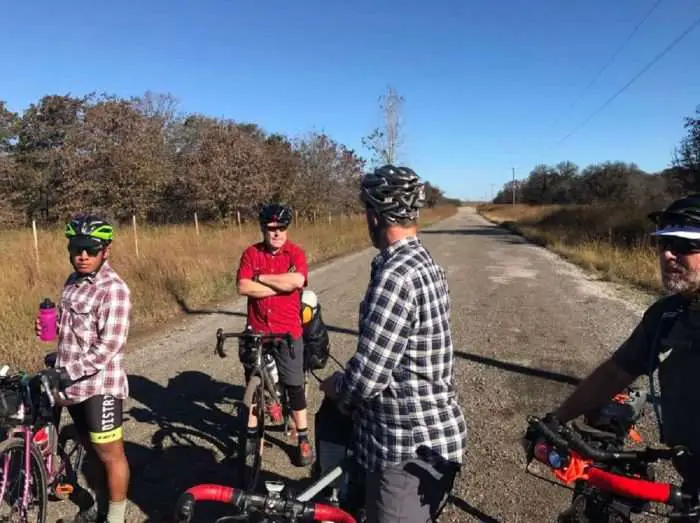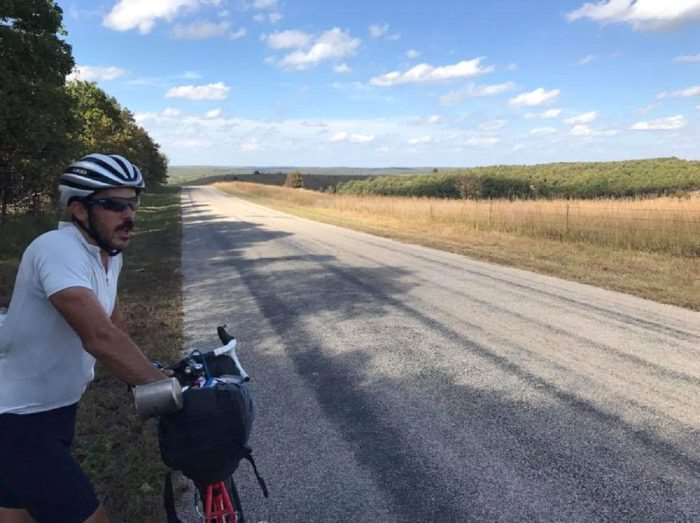 The return trip traveled a different route back through Osage to our starting point in downtown Tulsa. The rain overnight had us on soft roads in the early hours of the morning, but a brisk tailwind quickly dried things out. This neat bridge along the way inspired some curiosity.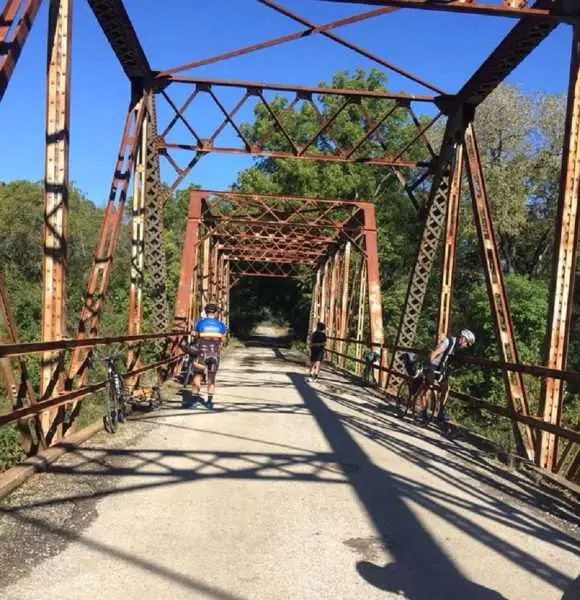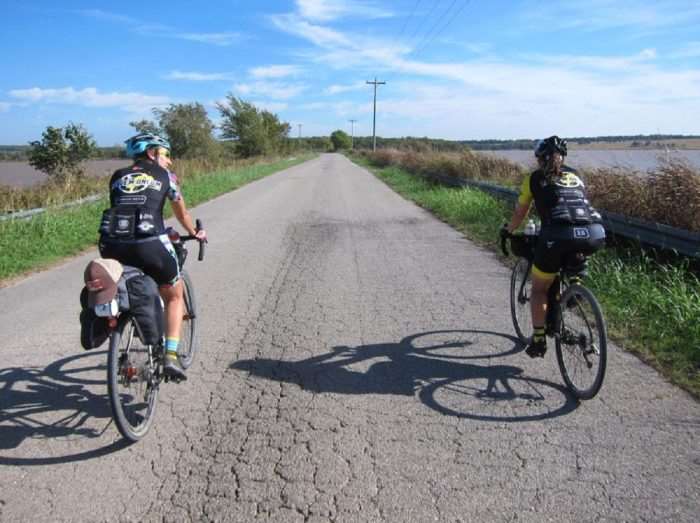 Like any good gravel ride, this one ended with beer and All The Food.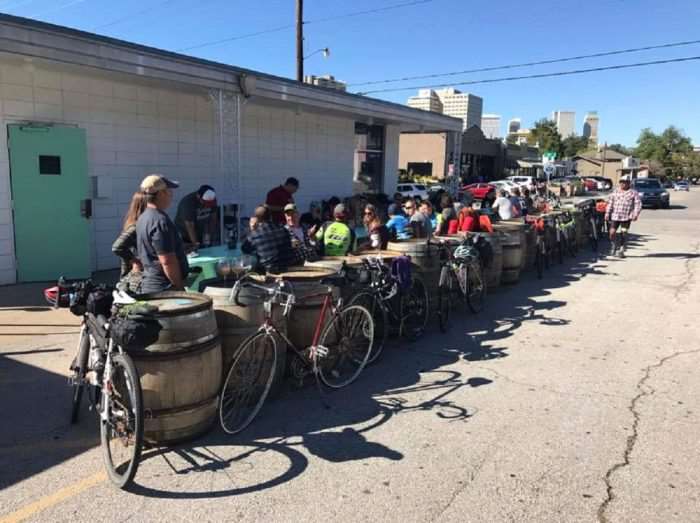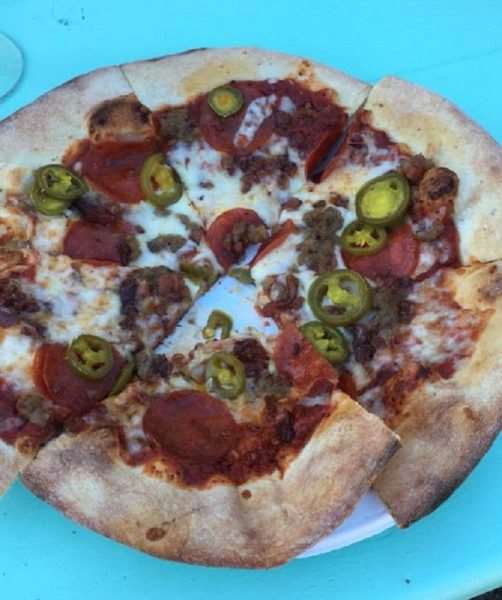 Keep an eye out for the Native Lands Classic in March – the "race" version of this ride. Not only will there be multiple individual categories and distances, there is traditionally a team division. Rumor has it this year's event will move to a new location – fresh roads, beautiful new views, and *possibly* new state lines (shhh…we didn't tell you that).
https://www.facebook.com/nativelandsok/
https://nativelandsgr.wordpress.com/