Contrary to perception?, the Gravel Cyclist crew doesn't ride dirt and gravel roads one hundred percent of the time. In a perfect world we would, but like many of you, we lead ordinary lives that involve working in offices, doing yard work, grocery shopping, etc.
Because time is limited, or we simply feel like riding some pavement, we get out on our road bikes and ride together, solo, or with other friends around our hometown of Gainesville, Florida – and sometimes out of town. One such fun ride in our humble little town happens on Wednesday evenings during daylight savings time, and is known as the "SxSW" ride – or South by South West.
This ride exemplifies the fun side of road cycling – you don't have to be a self-absorbed, negative nancy, obsessed with always riding flat out. I (JOM) consider this the Beer Ride. The Beer Ride does involve a brisk workout for part of the route. But the cool down on the way to the beer / wine store after the fast stuff is over, with post-ride libations and socializ(s)ation are what make this ride so much fun.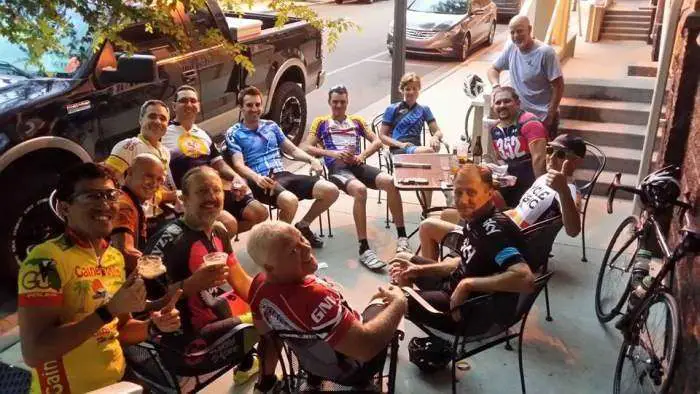 But, a posting to Gravel Cyclist wouldn't be complete unless it had a proper story to go along with it.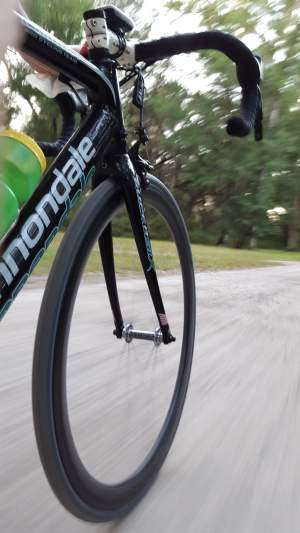 Every so often, the ride leader of the Beer Ride (Big Head Todd), likes to take part of the collective down a nice little hard-packed limerock and dirt road. By part of the collective, we mean the part that enjoy riding dirt roads and don't mind getting their bikes covered in crap. The other part of the collective is kind enough to wait for us to rejoin.
So, with this week's edition of the Beer Ride being one of the last three before daylight savings time vanishes for 2015, JOM thought he would join the part of the collective who took the dirt road. The collective consisted of many of the faster blokes from the Beer Ride; the pace lifted to 26mph / 42km/hr, on a dirt road mostly unfamiliar to JOM.
What's fun about riding a road bike fast on these types of roads is the skills you can learn. Narrower road tires (tyres) squirrel about the place in loose sandy spots, and learning to relax and allow the bike to float, versus holding a death grip on the handlebars is key.
It takes a while to garner experience, but thankfully, all six riders were safe and predictable, even if one of them was cursing about the loose stuff and washboard

– so, get out and ride your road bike on dirt, because it is fun!
The dirt road hammerfest came to an end for JOM and his friend Carlos (the bloke yelling and cursing), as they simultaneously punctured their rear tyres, when both blokes struck an unknown obstacle, causing double pinch flats – you seriously could not have orchestrated this.
Ordinarily, punctures are a major vibe kill, but Carlos and JOM had a good time conversing and sorting out their respective tyre issues. Additionally, JOM knows the town of Gainesville very well, and remembered an awesome dirt and limerock road shortcut, that would have him at the beer store, just in time for the socialization and libations to begin – two libations, tops. Drink responsibly, we don't encourage drunken cycling around here!
The secret dirt road short cut traverses a prairie with absolutely no vehicular traffic. The timing was perfect… the sun was setting, the temperature was cooling… and JOM was cruising. He even took a few photos.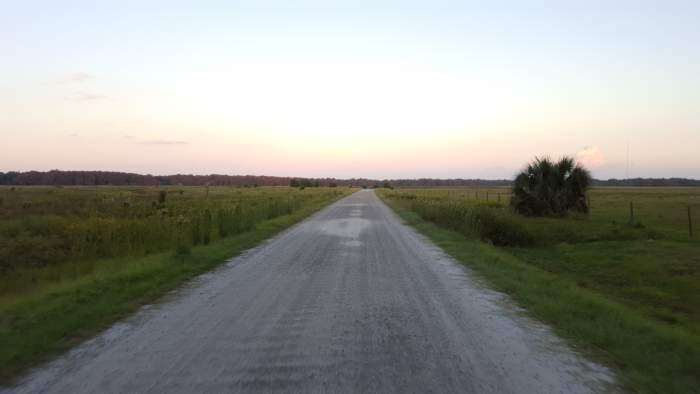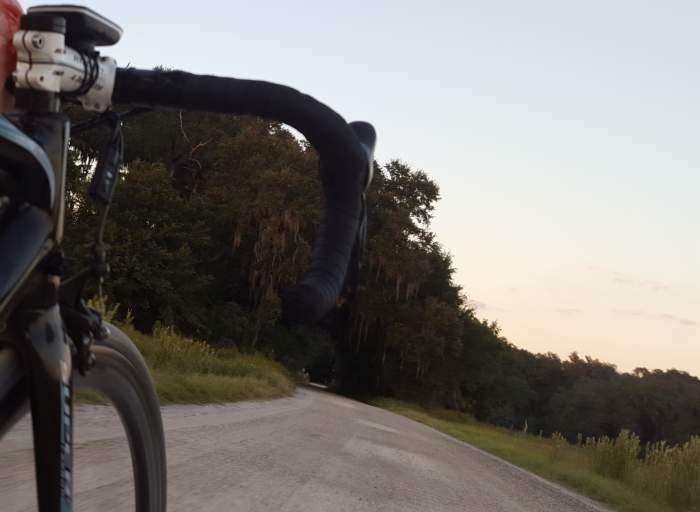 Post socialization and beer store, the ride home is always fun for JOM. Cruising on a road bike at night through an ordinarily busy part of town, post rush hour, is awesome – the freedom of the bike and the cool air rushing over you – good times.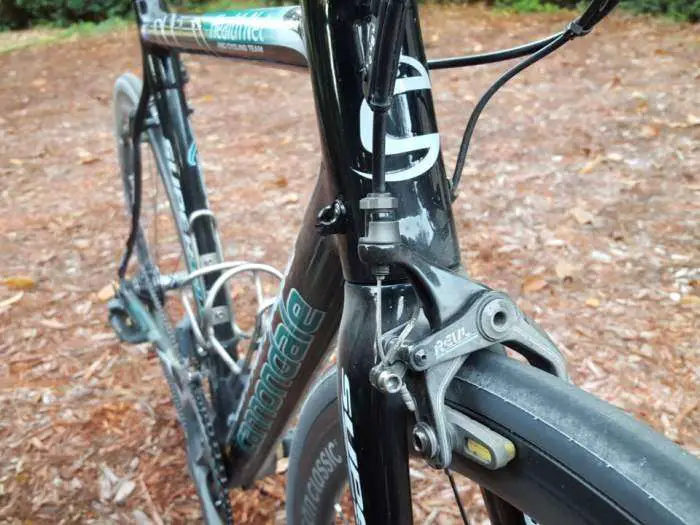 So, the crux of this posting is:
Ride with your friends.
Have fun.
Socialize.
Don't always ride hard.
Ride at night – with lights.
Ride what you have – including road bikes on dirt.
Be nice to your mum.
Thanks for reading!