Adrienne: Known single-speeder, multiple time finisher of Dirty Kanza and Gravel Worlds, Adrienne has also been spotted at Spotted Horse Ultra (see what we did there) and 24 Hours of Cumming, to name a few. Somehow, mud, rain and cold seem to follow Adrienne whenever she slaps a number onto her bike. None of this ever stops her from having a good attitude and a ton of fun! You can read all of Adrienne's articles at this link!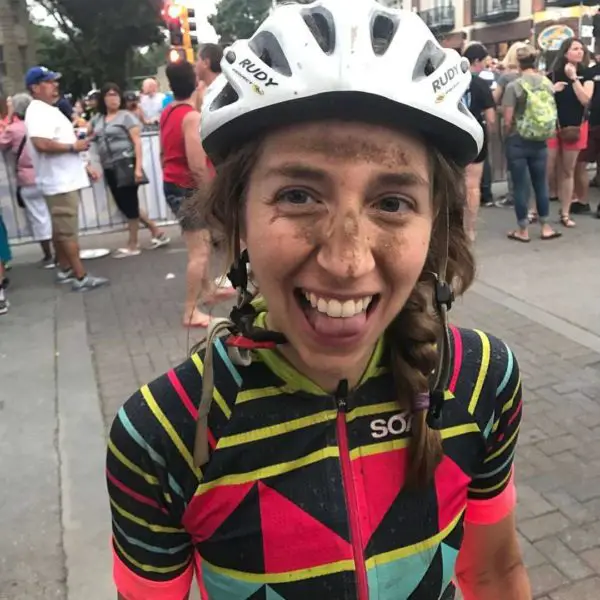 JOM: Known troublemaker, founder of Gravel Cyclist, into social distancing on bicycles before it was a thing. Loves the tech side of gravel cycling, riding in the middle of effin' nowhere, the epitome of the average cyclist Aussie bloke with a full-time job. Gravel Cyclist really is JOM's side gig.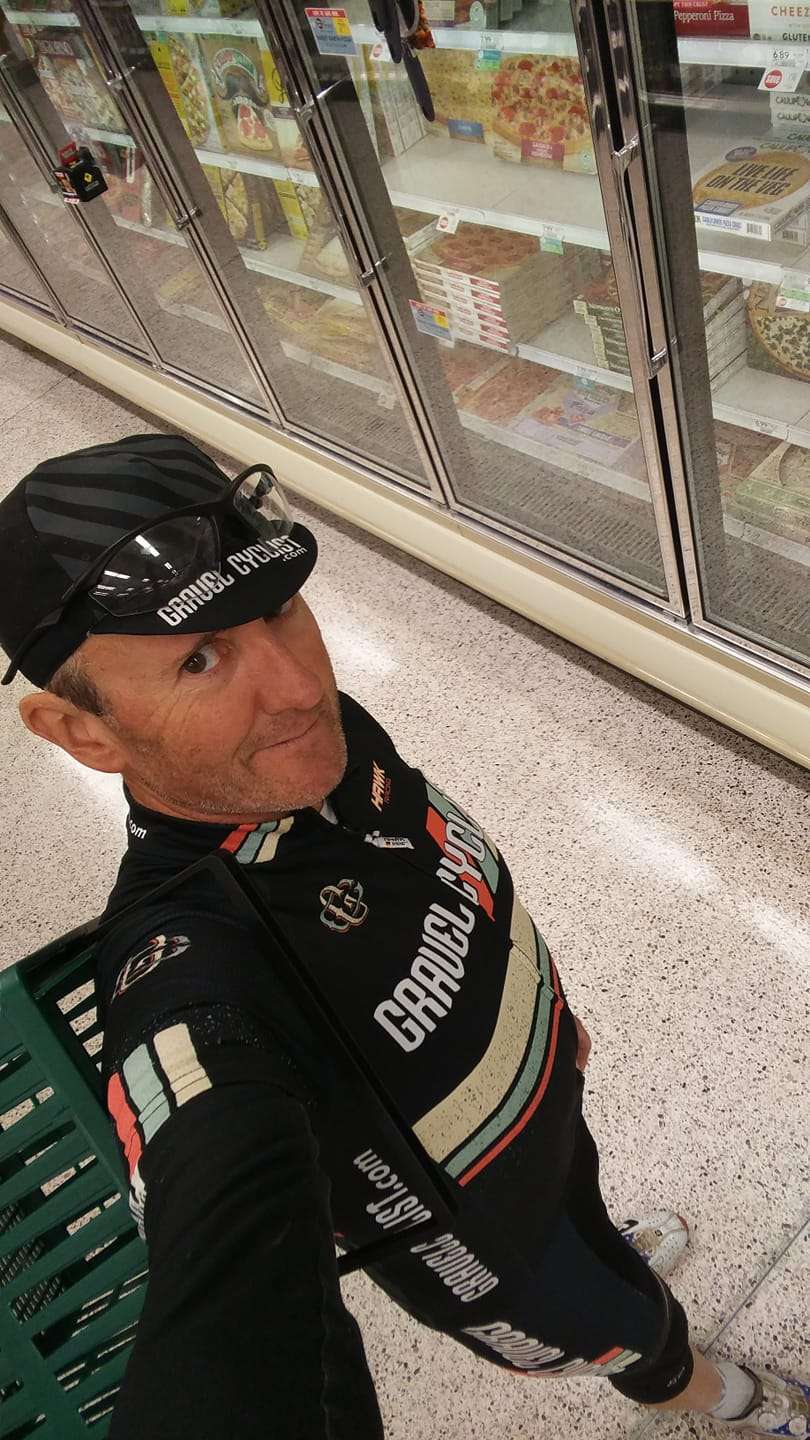 Circa 2020, Adrienne resides in Oklahoma, one of the states that comprise the Heartland of the United States, a veritable hotbed of gravel cycling. Further away in the southeast is north-central Florida, the sometimes balmy hotspot where yours truly makes my USA base.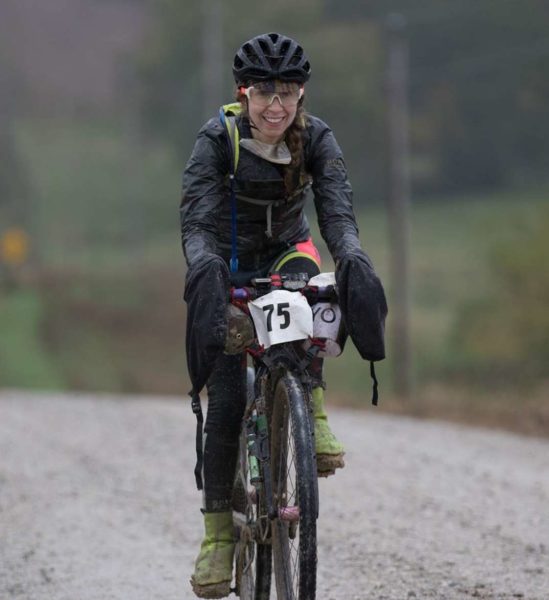 I met Adrienne three years ago, on the evening before the March 2017 edition of the Middle Georgia Epic. It quickly became apparent that Adrienne's sense of humor and driven nature would be something my audience would appreciate, relate to, and hopefully, draw some inspiration from as well.
What's not to like about her story just getting to the race? A crazy-long solo drive from up north to seek a break from the winter indoor trainer monotony of Vermont and Pennysylvania. The icing on the cake was the accurate weather forecast for Saturday's race, drizzing rain and mud. I'm stoked I asked her to write for Gravel Cyclist!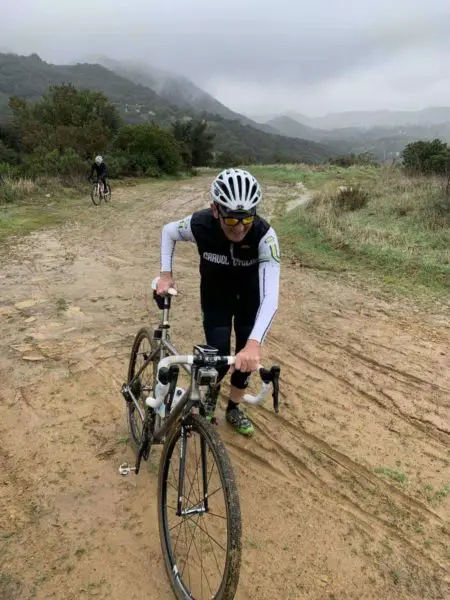 The LIVE Instagram Q&A!
Barring yours truly completely stuffing it up, Adrienne and I will be hosting a live Q&A on the Instagram platform, Friday, April 10, 2020 – 8pm EST, 7pm CST, 6pm MST and 5pm PST.
Hopefully, some of the followers in other time zones, north and south of the Equator, can pop in for a look, despite the inconvenient timing.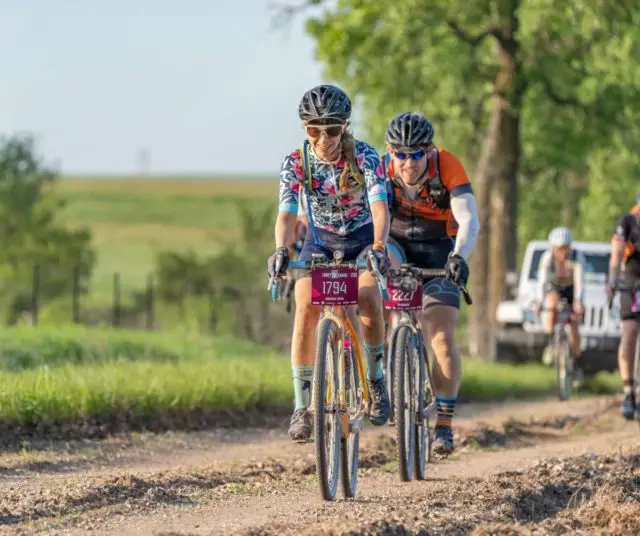 For Instagram, you can find Adrienne at @adrienne.taren and yours truly @gravelcyclist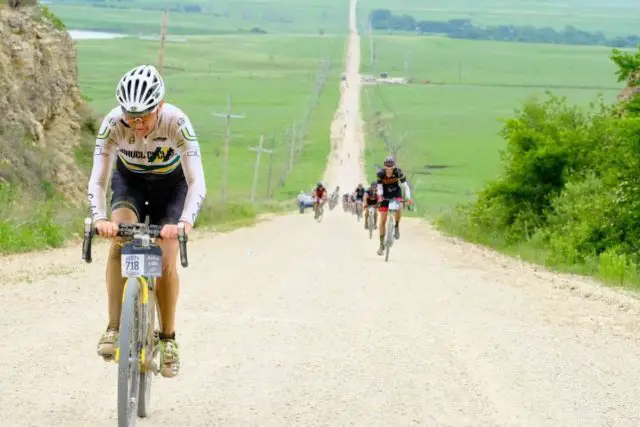 Bring your questions, look forward to seeing you live this Friday!