"Lauf Cycling introduces a limited time online program in order to support local Lauf dealers during challenging times. From now on and through May you'll be able to purchase a bike in Lauf's online store and still provide business to your local Lauf dealer." – Lauf Cycling
Here is how it works:
Find the unique promo code for your local Lauf dealer.
Click on the link to automatically make use of the code.
Get excited as you'll soon see your new bike on your doorstep!
You have now provided business to your local Lauf dealer. Good job!
You can find your local Lauf dealer's code on Lauf's website.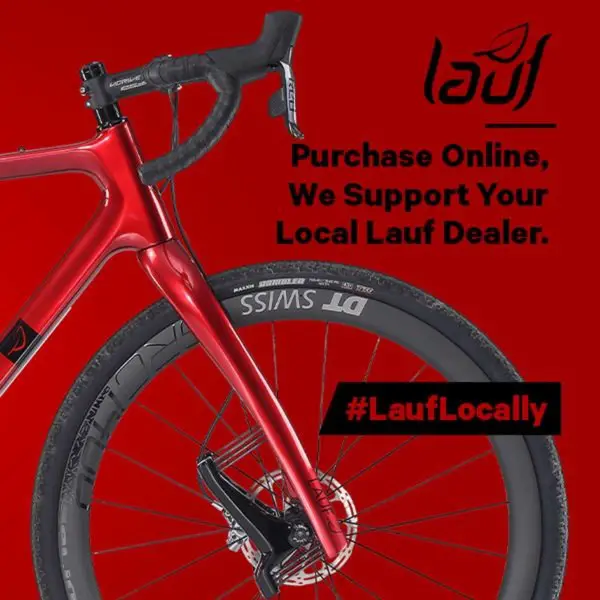 It's important to support your local dealer now more than ever. Thus Lauf has taken steps to make it easier for customers to do exactly that.
"We want to do everything we can so everyone in the Lauf family gets through these unprecedented times on both feet."
"A part of that is to support the dealers in the family and encourage all the customers out there to support them."
"If the customer is unable to visit the dealer for any reason, we want to give them the opportunity to support their Local Lauf Dealer through our online store."
"As a young bicycle manufacturer, we acknowledge that these dealers took us on and believed in us. Now it's our time to help them any way we can!", said Bjarni Ludviksson VP of Sales at Lauf Cycling.