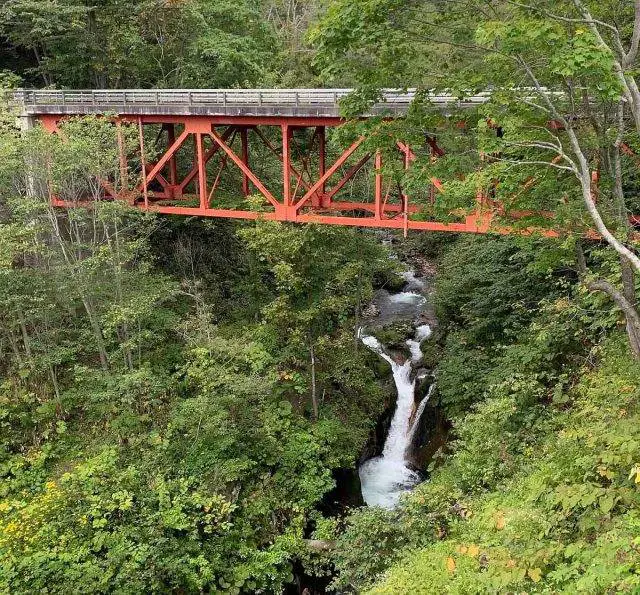 I was awakened by bright sunshine through the curtains. My internal clock was still a bit off after a 13-hour flight from Chicago to Tokyo, followed by another short flight to New Chitose International Airport only a few days ago. First time in a long time for me to drive on the left side of the road in a vehicle with the driver seat on the right side. Here I was in the Village of Niseko, Hokkaido, Japan, one of Asia's premier ski resorts highly known for its powder snow.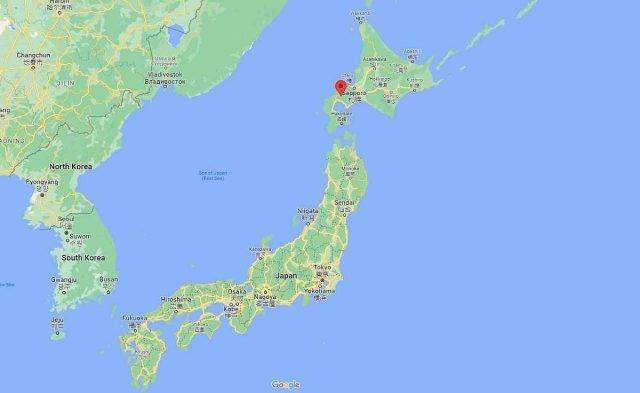 But it was the first week of September, meaning there was yet another month for this northernmost Japanese island to see the first snow for the season. Guess what was I there for?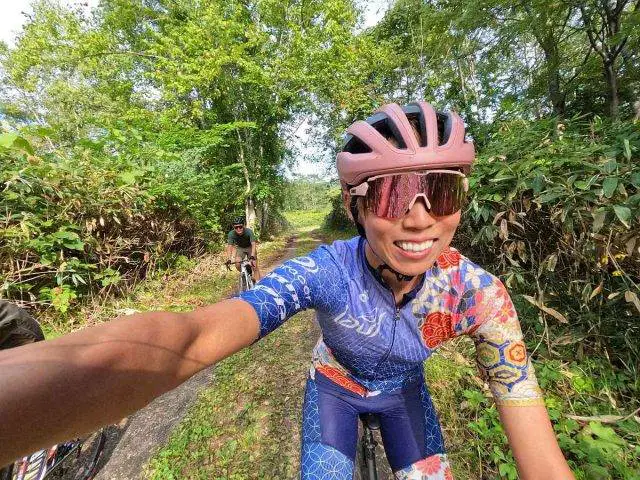 Panaracer Niseko Gravel!
Did you know the size of the USA is 26 times the size of Japan? There aren't endless gravel roads in the Japanese islands like you can find in the American vastness. For that reason, I was slightly skeptical as to what kind of courses the organizer had prepared. The event website had very little information available.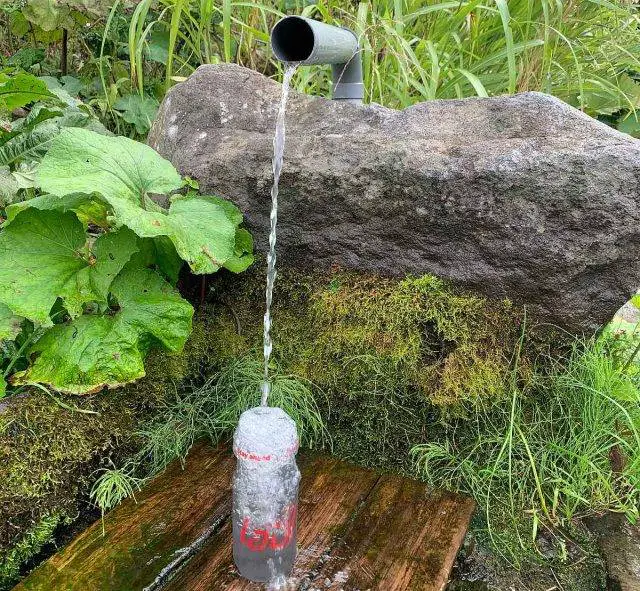 On Friday, the day before the two-day event, I met up with cycling friends from Sapporo (yes, the beer, and the 1974 Winter Olympics) and went for a spin. The road we randomly picked led us towards a wooded mound, and the gravel road climbed steadily over 5 miles or so. I was pleasantly surprised how lucky we got and found such a jagged quiet road without too much effort. The bonus was an unexpected view of Mt. Yotei when we turned around once the path finally flattened. Mt. Yotei aka Ezo Fuji is an active volcanic mountain that's perfectly cone shaped like Mt. Fuji.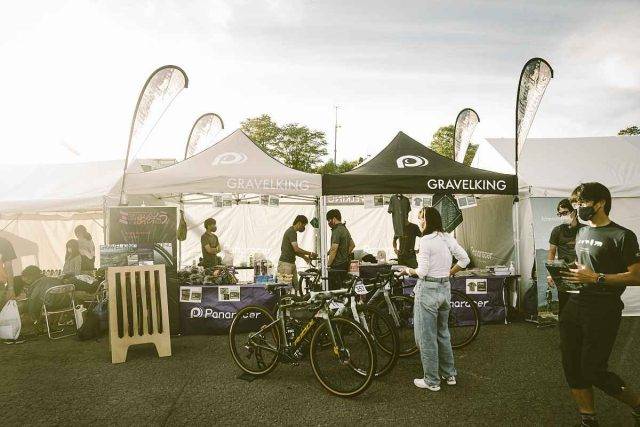 Saturday was a day of packet-pickup, outdoor expo, live music, and industry & guest panels (I had an honor of being part of it). A number of food trucks were there and I had a hard time deciding what to order. I went for another quick spin, this time on beautiful paved roads. Paved roads in Japan are very clean and in good shape in general, and there are no potholes like I'm used to seeing in the US Midwest.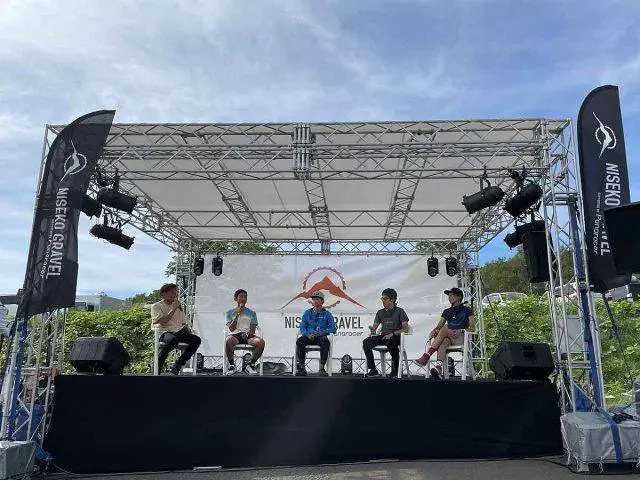 Last year, they held the event on a much smaller scale. This year, the participation cap was increased to 400. Although it was not technically a race and they described it as a fun ride, participants gathered from all over the country. (The border was still closed at that time so no incoming participants unfortunately.) This was for sure the largest gravel event in Japan to date.
Extra Long

Long

Medium

Short

Distance

距離

72 miles 

115.3 km 

58 miles 

93.5 km

40 miles 

63.4 km

26 miles 

41.4 km

Elevation Gain

獲得標高

7,303 feet

2,226 m

5,883 feet

1,793 m

3,990 feet

1,216 m

2,572 feet

784 m
Gravel Ratio

グラベル率

49%

48%

43%

22%

# of CP & Aid

チェックポイント&エイド数

4

4

3

1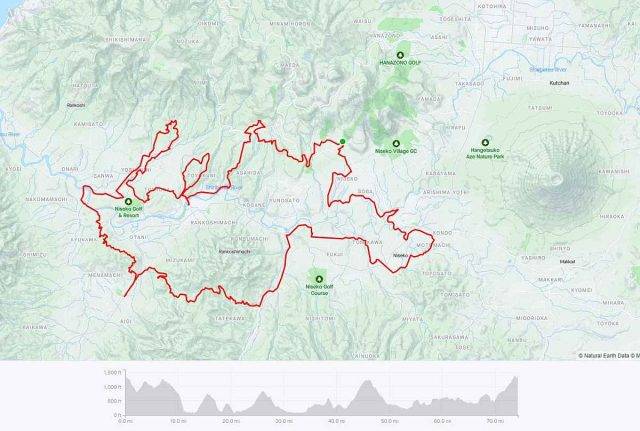 I chose the longest course. The start was really relaxed and nothing intense. So chill that literally everyone started riding in the opposite direction at the very first corner!?!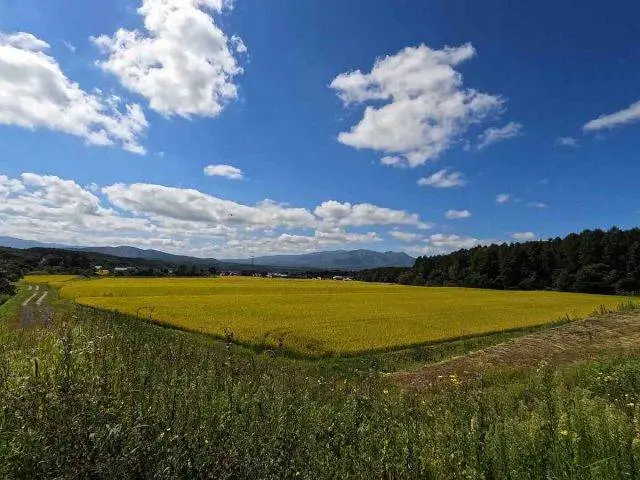 The first few kilometers were nice and fast downhill. I started in the mid pack, but quickly came up to the front once the road went up. There were a couple of Australian riders and we chatted a bit. There is a large population of Australians living in the Niseko area.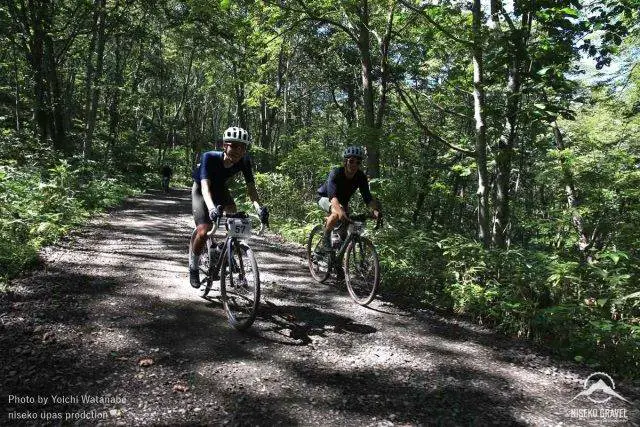 A few miles in, here came the first gravel road. The area was thickly wooded, lots of green, and the gravel was dry, fast, and chunky. When the gravel turned to pavement, I pulled over and waited for my partner in crime for the day. He was a new writer for a major Japanese cycling magazine. Panaracer Niseko Gravel was his first gravel assignment as well as his first gravel event participation. I waited about 15 min but he didn't show up. I started getting concerned. There was no backtracking option for me because the gravel double tracks were narrow and crowded and did not allow two way traffic. Finally his text came in saying he flatted immediately and was getting help. He told me to go ahead so I decided to wait at an aid station. (And he flatted two more times before the finish line. Ouch!)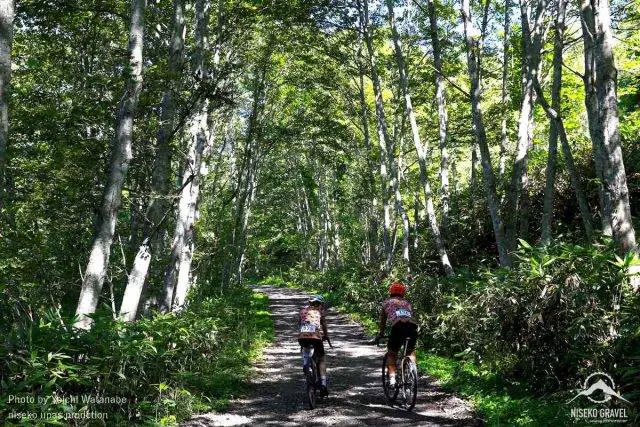 Background of the riders was diverse: popular cycling YouTuber & influencers, current and former professional riders and national champions, industry people, and weekend racers and recreational riders. Gravel bikes, mountain bikes, fat bikes, commuter bikes, a dog in a backpack, etc. Yes, it seemed like everyone was there.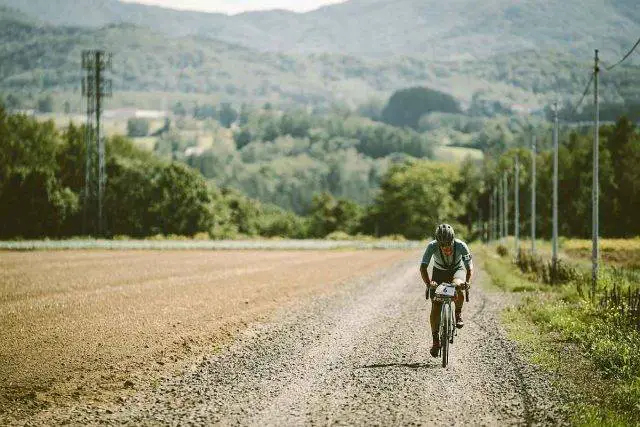 There was one very long gravel descent in the deep woods. The ground was noticeably soft and greasy at some spots. I was expecting something more twisty and winding, but surprisingly it was fairly straight and really long. What is this road usually used for??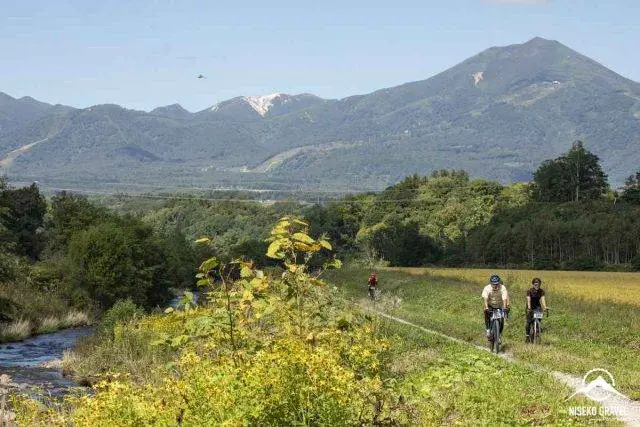 As I thought it would be, the courses consisted of gravel sections connected by paved roads. Gravel roads were mainly forest roads where no one would usually go into, and private gravel paths in between rice fields (thanks, the rice farmers for letting us ride in your lands for the event!).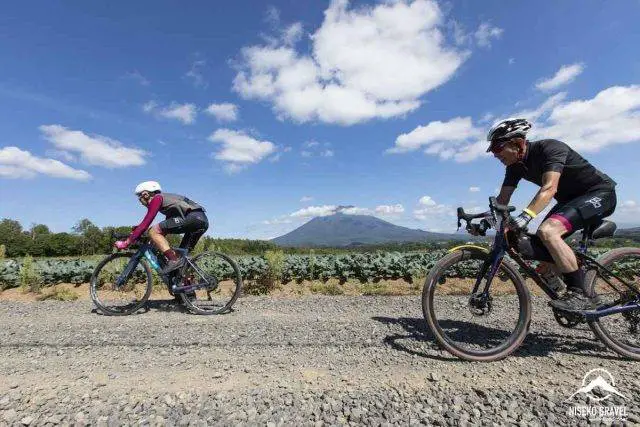 Taking in the scenic views and savoring the moments for many hours to come. Chatting, riding, encouraging others, riding, and repeat! What a great day! I love racing but also really enjoy the non-competitive events as well. No pressure and a lot of time to enjoy the scenery and good company. It reminds me of why I started riding gravel to begin with many years ago.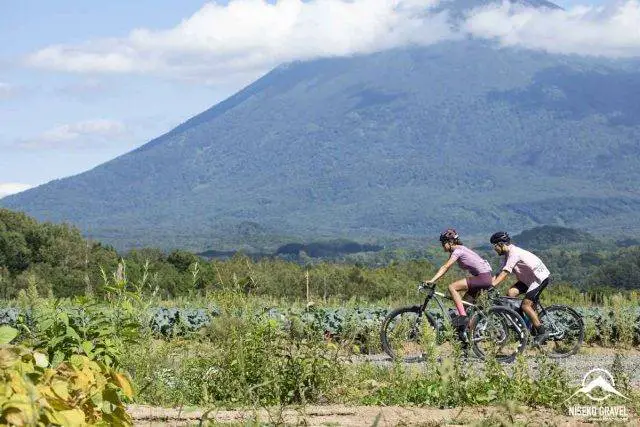 Japan's bike industry is finally catching up, and more and more riders are hearing and learning about gravel scenes from overseas. The media is really pushing gravel and there are quite a few Japanese riders signing up for popular US events as well. I have had opportunities to write articles and blogs for major cycling media and magazines in Japan about my American gravel experiences, so it makes me extremely happy to see the popularity increasing. During this Panaracer Niseko Gravel event, the atmosphere felt something like the American gravel from 10 years ago, but with all the gravel specific equipment in the market, and information and knowledge to ride gravel easily available.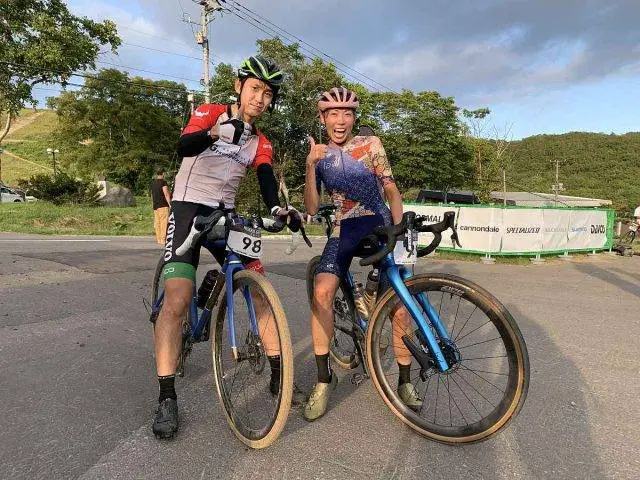 The event organizer did a really good job creating the course. It was not monotone at all but very dynamic. Some technical areas, nice and open areas, some nasty climbs, long descents, and one last gravel climb no one probably expected getting so close to the end. I am used to seeing big open roads and fields as I spent quite many years living and riding in the US. But I could tell the Japanese people who come from outside of Hokkaido, the northern island (especially from populated cities) were all greatly impressed to see and experience the open space and wide roads of the Panaracer Niseko Gravel. The weather could not be better, it seemed like all went perfectly. Everyone had big smiles at the end.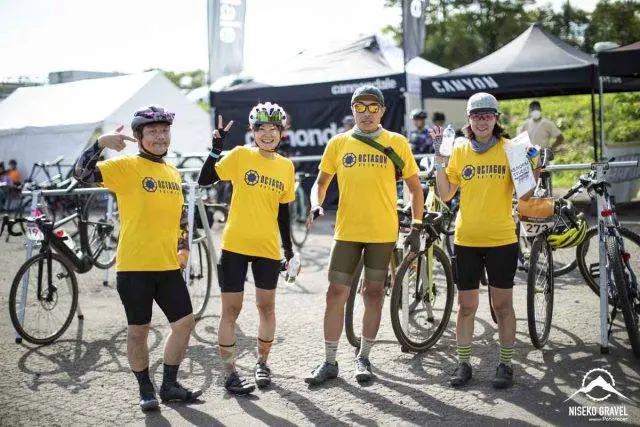 This event has a lot of potential. Although it's not on the mainland, the access is fairly easy. If flying in, one would go to New Chitose (CTS), rent a car, and drive for a little over 2 hours. The car is needed to get around as public transportation is scarce there. But what's different from other remote villages of Japan is that Niseko has lodging options because it's a ski town, and the people are used to receiving both domestic and foreign tourists. I'd love to see how this event would keep evolving.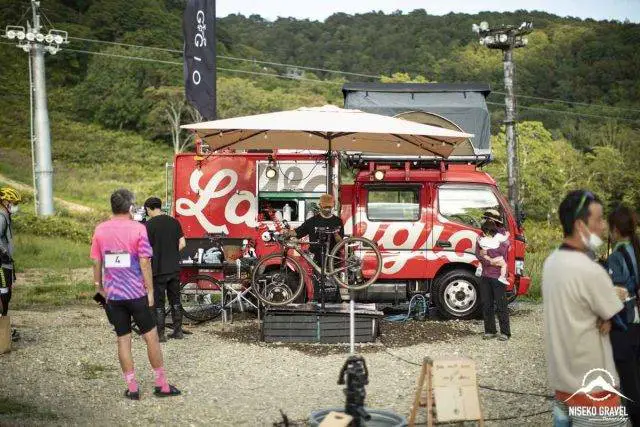 The promoters announced the dates for 2023. I am planning to go back for the autumn ride. Panaracer Niseko Gravel Spring Ride (this is a preview ride) is scheduled for May 21st, 2023. Panaracer Niseko Gravel Autumn Ride (this is the main event) is scheduled for September 23 – 24th, 2023.
Video from the 2022 Event
Official Website –https://nisekogravel.com/en/
---
Ridden and written by Kae Takeshita, who's been riding and racing gravel for a good 10+ years!