Recapping the 2019 edition of Hunt of the North
Gravel races and events these days each have their unique characteristics. Some test riders in distance and climbing while others merge elements of bikepacking, cyclocross, and even straight-up road racing. Most events grow out of the local riding culture and can be often dictated by terrain. But by any measure, this year's running of the Hunt of the North in Carlsbad, California was unlike any other gravel grinder you will find.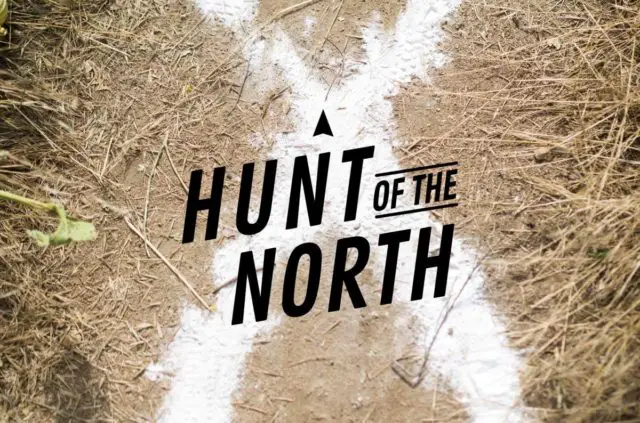 Not a race in the traditional sense, The Hunt of the North is still a test of riders' gravel prowess and speed. Riders must rely on their orienteering skills as much as their proficiency on dirt, sand, technical singletrack, and road. Perhaps most importantly, riders must draw upon situational awareness to become "hunters" of gravel, literally, to locate and collect five pieces of uniquely colored gravel in five hidden locations on dirt, and return before a time cut-off.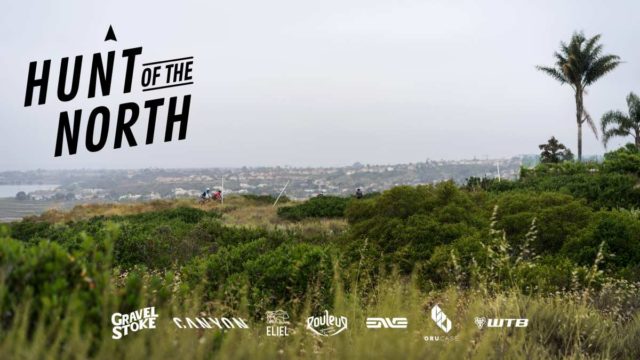 The Hunt of the North is the brainchild of Gravelstoke's founder, Dave Malwitz. "The original concept was to create an event that would challenge riders to take on my favorite elements of gravel including navigation, camaraderie and challenging terrain."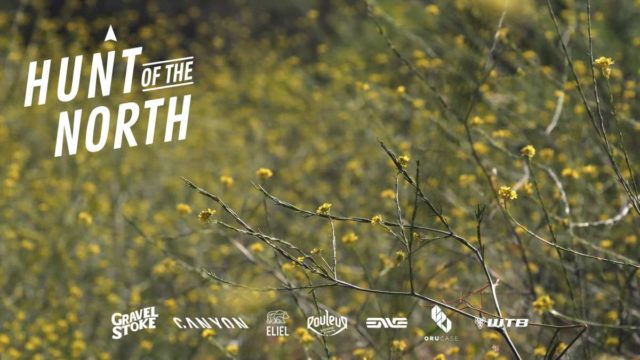 Departing shortly after 8 am from event host and sponsor CANYON Bicycles USA in the heart of coastal North County San Diego, participants had just 24-hours before the start to craft their route based on GPS coordinates provided. Suggested routes were also posted in case their knowledge of the local trail network was limited. Through the scrub brush and craggy hills of the region, it was not always easy for riders to find their way and faced with challenges not typically encountered in other gravel events. Lauren Stephens of Team TIBCO – Silicon Valley Bank said, "I knew it would be an adventure, but I had no idea. I thought the challenge was to navigate to five locations and collect rocks. But quickly it became navigating through single track trails on a gravel bike and climbing ladders!! Finding the rocks was the easy part. Can't wait for next year." Just the weekend prior Lauren placed 2nd overall and 1st among women in the DK100.
Video Recap of 2019 Hunt of the North
When riders returned to CANYON with the five pieces of colored gravel, they were given a ticket for the raffle that included quality products from the event sponsors. The day's efforts were also rewarded with a full taco feast and Hunteur Ale, a special release beer for the event crafted by Rouleur Brewing.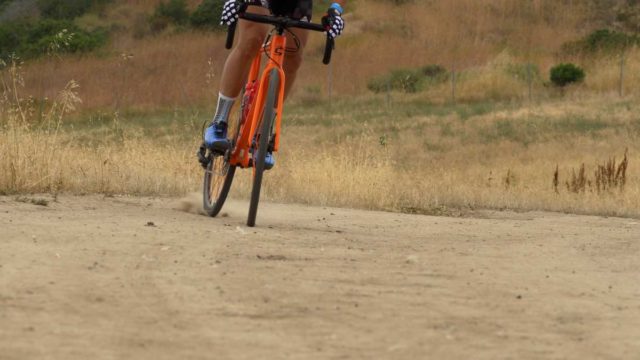 Recapping the event best was participant and 2017 Dirty Kanza 200 winner Mat Stephens who said, "The gravel world is a diverse universe and I've seen both ends in one week. From racing near the front of DK200 to enjoying the scene and adventure of The Hunt of the North, both were an awesome experience. If you haven't found what you love about gravel, you just need to keep hunting." Mat races for the Panaracer/Factor p/b Bicycle X-Change gravel team.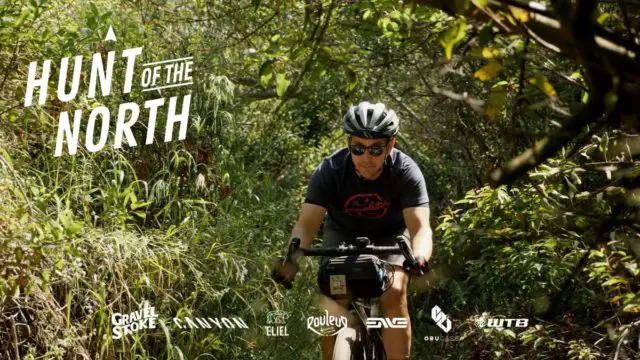 The second running of the Hunt of the North was sponsored by Canyon Bicycles USA, WTB, ENVE Composites, ELIEL Cycling, Rouleur Brewing Company, GU Energy, Wahoo Fitness, Orucase and Velofix. Planning for next year's Hunt of the North is surely not far behind, be sure to check it out if you're looking for a truly unique gravel adventure.