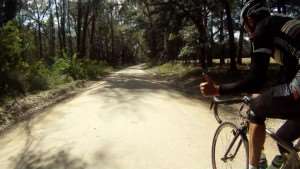 To help everyone attending the Heartbreaker Cycling Invitational, Gravel Cyclist, along with video footage supplied Randy Dosh, have produced a ride preview video.
Short Route – The first five dirt, limerock and gravel sectors are previewed.  Take special note about the sag stop, and your left turn for home.
Full Monty Long Route – Sectors five and beyond are previewed.
Please enjoy in High Definition, courtesy of YouTube.
Thanks for watching!