"Gravel Epic is a first of its kind gravel cycling event. Pairing a multi-stage and timed format, iconic destinations, and a support team descended from the Haute Route model, it is a recipe for success." – Gravel Epic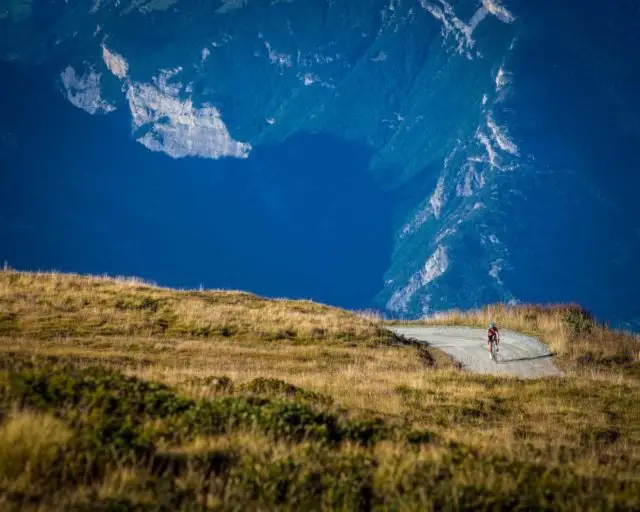 Owned since 2020 by independent investor and avid cyclist Michael Hartweg, the Haute Route Group is developing quickly as a key global player in the amateur cycling market. The Group's portfolio includes the flagship Haute Route Cycling Series and the Gran Fondo National Series. This year sees the Group expand even further and into new cycling formats, as they announce the signing of the new cycling brand to their portfolio of events: Gravel Epic.
"The cycling market has changed so much in the last few years and by expanding our portfolio of events we want to offer unique experiences to cyclists from all horizons. We wish to stay true to our values and DNA and are focusing on delivering exceptional events in iconic destinations," 

explains Julie Royer, CEO of Haute Route Group.

Created in 2019, Gravel Epic is the only multi-day gravel race series, which in 2021 will host two events in Marrakech and Switzerland. The goal of the Gravel Epic is to become the leader in the gravel cycling season. Gravel Epic will achieve this by offering innovative and unique multi day races and experiences with the ambition to grow a European and ultimately a global series for 2022 and beyond. A preview of the 2021 calendar:
Gravel Epic Switzerland
The first event of Gravel Epic inaugural season will be Gravel Epic Switzerland on September 25-26th and will take place in the canton of Valais. The two-day course will be tucked away in the Swiss Alps. In and around the famous ski resort of Verbier the format will be set around a basecamp in a scenic alpine valley. The event will start and finish each day near the refuge that is exclusively for the event participants. Riders will have a selection of accommodation packages available to them. The two-day course rides and races across the Alps and valleys on gravel tracks, forest, and small farm roads. There will be timed climbing segments pitting riders against each other in a GC(general classification) format. Fully supported, riders will find aid stations and mechanical assistance throughout the course. Riders will have a choice between a long and short course option and a choice between the two each day. Riders will also enjoy a prologue on Friday evening to whet their appetites before the main event on Saturday and Sunday.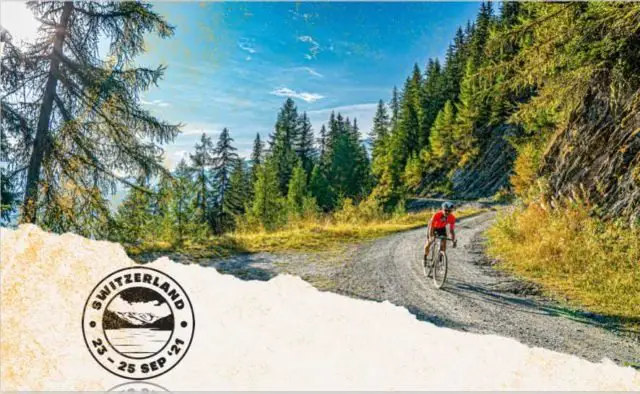 Gravel Epic Switzerland will be a one-of-a-kind experience. Different from other gravel events because of the multi-day timed format and the fully supported course. Add in the close proximity to nature and a true sense of disconnection with a generous helping of genuine alpine decor at the basecamp and you get an event that will be unforgettable.
Gravel Epic Marrakech
The second event in the series for 2021 takes riders to the Atlas mountains just outside Marrakech. The event from the 7-9th of October will be a point-to-point race format with timed sections. Each day the riders will ride to a different point than the previous day. At the end of each stage, riders will find all of their items have been transported for them. By taking care of the logistics, this allows riders to focus on the riding and the scenery while enjoying the race to the max. Each stage is fully supported with aid stations and mechanics.
5 days in total, 3 days of racing, and a memorable ending situated at a remote campsite.  The final night riders will be able to relax, reflect, and experience all that the Morrocan wilderness has to offer. Picture canvas tents, a night sky filled with stars, and endless vistas filled with mountains and deserts.
By taking the series under its belt, the Haute Route Group hopes to bring its expertise and experience of multi-day formats to the series and its gravel enthusiasts, as they embark together upon a hugely exciting and growing market for cycling.
"While gravel participation is growing fast in Europe, we want to bring something new to the scene and offer a multi-day race with a true sense of adventure. This is what we know how to do best and we want to put our 10 years of experience in Haute Route towards the success of a new series in gravel," continues Royer. 
Gravel Epic has also teamed up with a number of major partners in the gravel cycling world to provide gravel centric, holistic, and professional experience to its riders both on and off the events. For the 2021 season Gravel Epic is proud to have a number of high-level partners to elevate the experience. Not limited to the main sponsors as the season continues Gravel Epic is excited to continue announcing more partnerships as they are finalised.
Komoot will be the routing and course partner for 2021. Komoot and Gravel Epic have worked closely to design courses that are challenging, fun, and rewarding. Komoot offers a unique perspective and is ideally placed in the community to deliver maps and elevation profiles that will have riders excited to join the events. Gravel Epic Switzerland's course announcement which was just announced this week can be found here complete with the detailed stages and elevation profiles.
"Komoot is really driving the gravel and adventure cycling category by allowing riders to design and explore routes that in the past were only available to people using topographic maps and hi resolution satellite imagery." 

– Shawn Rath, Gravel Epic Marketing & Communications Manager
FSA will be joining the Gravel Epic as the official components & wheels partner. FSA with their new AGX gravel-specific line of wheels and components will support riders as they explore and race the courses this season at the Gravel Epic. FSA is not new to the cycling world; their wheels and components can be found on many of the UCI world tour teams. Used by teams such as EF Education-Nippo, Jumbo Visma, Bahrain Victorious, and more they have a pedigree that is second to none, and the Gravel Epic is excited to count them as a partner.
"Haute Route Group has always been about raising the bar for our riders and so we are absolutely thrilled to team up with such amazing brands which stand for all the same things we do." 

adds Julie Royer, CEO of the Haute Route Group
About Gravel Epic
Gravel Epic is the world's first global series of prestigious multi-day gravel cycling events for amateur riders. The Gravel Epic's objective is to deliver an unparalleled 'professional' experience for amateur gravel cyclists. This means not only delivering first-class hospitality and event management but all the key ingredients that make up the culture and experience of professional road racing.
Find out more at www.gravelepic.com