Designers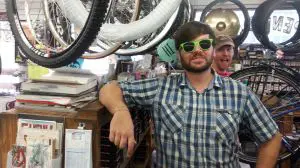 Before I mention the Gravel Cyclist kit, I must give thanks to my logo designer (Michael) and kit designer (Paul).  Both lads are local to Gainesville, Florida.
Michael
Michael is a busy lad, working two jobs, attending school, and fitting in freelance graphic work here and there… including my logo.  I'm still stoked with his creative handiwork, that resides proudly atop this blog.
Paul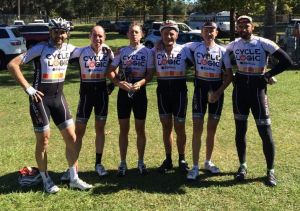 My kit designer Paul is another busy guy.  Full-time job, family, and a bit of freelance kit design for yours truly.  Paul has designed some epic cool kits, including the Cycle Logic Racing team's latest kit, which in my opinion, is one of his best pieces of work.
The Gravel Cyclist Kit
This is what I (JOM) will be wearing in 2015.  In my opinion, two words describe Paul's  handiwork – bad arse!
The kit is currently being produced by the fine fellows at HR Sportswear.  HR Sportswear also produced the kit for another local Gainesville Squad, 352 Racing.  If all goes well, I'll have the kit in my hands in late December.
A couple of my good mates also have a copy of the kit on the way.  I will likely place a kit reorder sometime early in 2015, and possibly make it available to visitors and fans of the site.  There will be plenty of notice given should that happen.