Judean Mountain Gravel Ride Report
This report comes to us from Michael Toth, using his nomme de gravier, Iron Mike (credit his brother for that one). Mike found cycling after retirement from the Army in 2009, and has been a regular at Florida cyclocross races during the past three years. Relatively new to gravel cycling, Mike documented his recent trip to Israel.
I travel to Israel for work four to six times a year. While riding in Hayarkon Park in Tel Aviv during June of 2014, I made the acquaintance of some road cyclists and asked if they raced cyclocross in Israel. One of the guys indicated he had; we linked on social media and the rest is history.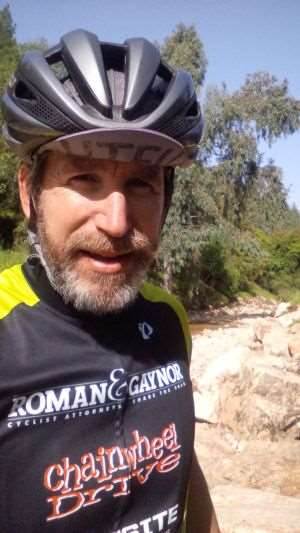 I'm new to gravel cycling. Piggy's Revenge and Gravel Cyclist's own Heartbreaker, were great introductions to the world of gravel. The 1 x 10 set up on my Ritchey Breakaway worked fine for both events, but the hills during the Heartbreaker convinced me my set up wasn't well thought out.
As a cyclocross race bike it would work, but as an all-round travel bike that could race CX and ride on the road or gravel, I needed a 2 x 10 drivetrain.
Ultimately I chose a crankset with 50 / 34 chainrings. Other component changes included a Specialized CG-R Seatpost, Salsa Cowbell 3 handlebars with Fi'zik gel pads and Cinelli cork tape. I also purchased a Jandd frame bag. I read that shifting weight from my jersey pockets to somewhere on the bike could help with back fatigue.
Tel Aviv
Riding in Tel Aviv is sketchy at best. The traffic on the roads is crazy. There are a lot of good bike paths in Tel Aviv, but they are multi-use paths and one is constantly dodging runners, walkers and more casual riders or commuters. One of the local race promoters, Ziv Anphi of Bike Way racing, was kind enough to point me to one of his online routes.
Thursday morning, I had a couple hours spare before some obligatory meetings; enough time for a bit of reconnaissance. I entered the location for the parking lot of Ziv's route into my phone and set off. I drove for approximately 30 minutes outside of Tel Aviv, found the parking spot, and headed out. I had a great ride of about 18 miles, before I had to turn around, and drive back to Tel Aviv. Traffic on route 38 was very heavy. Friday and Saturday are the weekend in Israel, so I was looking forward to less traffic the following day.
Ride Day
I departed Tel Aviv on Friday morning at 5:20am, hoping to arrive at the parking spot near the Latrun Monastery as soon there was enough light to ride. I arrived at about 6:00am and readied myself and the bike for departure. The temperature was in the upper 50's Fahrenheit, with a forecast high of 75 degrees Fahrenheit.
I set off with a regular cycling kit, complemented by knee and arm warmers. Nutrition wise, I carried two large water bottles, two Clif bars, two Clif shot blocks, cell phone, pump, two spare tubes, patch kit, tire boots, chain tool, Fix it Sticks (portable bike tool), 100 Shekels (Israeli currency, approximately $US 25), and tire levers.
Heading in a southerly direction, I rolled past Latrun Monastery and transitioned to gravel roads. In ancient times, this region was inhabited by the Tribe of Dan, but nowadays, is known for the quality of its grapes which produce some of Israel's best wines. The route wound its way south through picturesque vineyards and other fields and crossed near a monument for the Givati Road.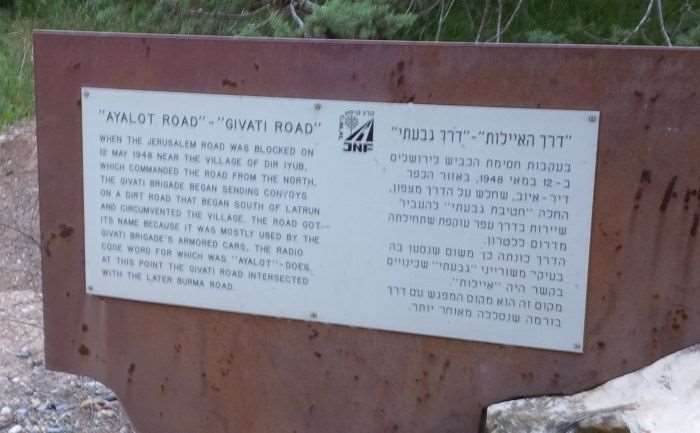 The road in this area was dotted with large puddles. I was able to ride around the edges of most of them, but as luck would have it, I rode through the middle of one of them. There wasn't a lot of clearance between the chainstays and my tires, so I stopped to fix the problem. While I was clearing out the mud, some mountain bikers stopped by. Initially in Hebrew but switching to English, they checked on my well being and asked if I needed help. Answering no and indicating all was well, we said our goodbyes and parted company.
This pattern of friendliness continued for much of the ride, with all manner of cyclists offering greetings along the route. I continued south through this area, stopping to take a photo as the sun rose over the hills.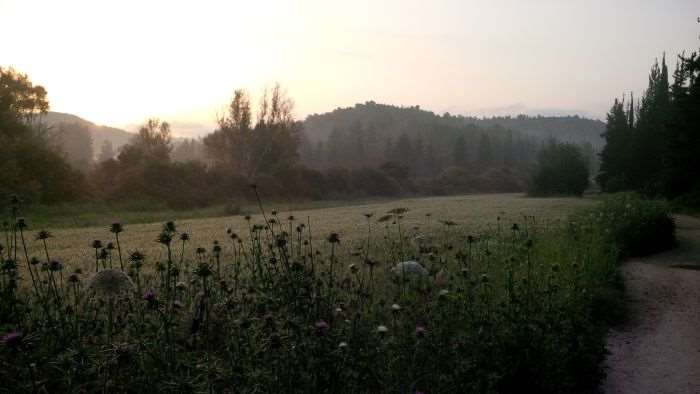 Approximately four miles into the ride, the route transitioned onto pavement and starting climbing along Route 38. There was a good five to six feet of shoulder that was rideable, although not much traffic. After a short distance, the route crossed the road and transitioned back to gravel,  entering the Judean Mountains National Forest.
The Mountains
The terrain changed significantly becoming much more mountainous. For the next 10 miles, the route climbed from approximately 600 feet, to 2,275 feet. The road was mostly dirt and gravel, although there were was an extremely rocky section that required extreme concentration for me to pick my way through.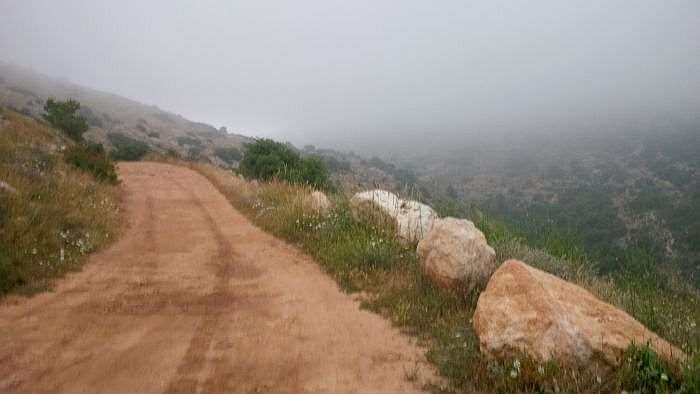 The initial climb made me glad I had switched to a 2 x 10 compact set up. For much of the climbing, I was in the 34 x 28 gear. I was able to maintain a good cadence most of the time, only having to stand on the steepest sections. Tire traction was fine, provided I remained seated while climbing. Standing out of the saddle to climb, I'd lose traction initially, but adjusting my center of gravity towards the rear of the bike would solve that problem. For those interested, I was running approximately 50lbs of tire pressure front and rear.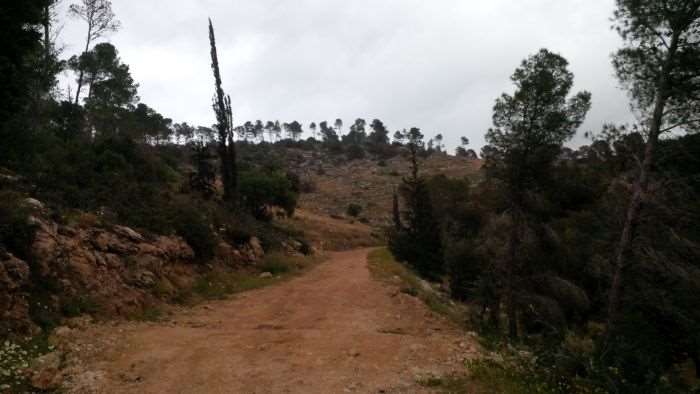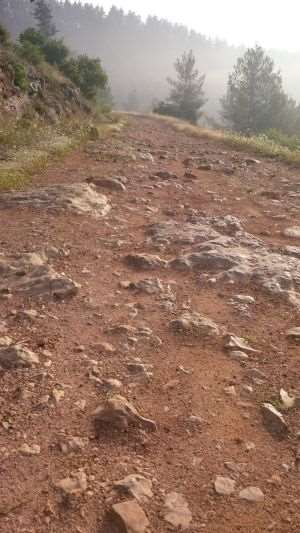 After reaching the summit of the first long climb, I began to see other riders aboard mountain bikes. As I was making the long, four mile descent, a rider (Monty) came up alongside me and struck up conversation. He was curious if my rigid cyclocross bike was comfortable. I began to think there may be a reason why everybody around me was astride mountain bikes…
The route turned into the Nahal Rafa'im, a valley along the Soreq stream.
I was on my own again. The valley was completely isolated from the surrounding civilization, with the only reminder being the passing of the Jerusalem railroad across the stream. The route later crossed the stream, where I stopped to take the obligatory bike photo.
The route passed beneath the Jerusalem railroad, started up another long climb, continuing through the mountains past wildlife and ancient ruins. During this climb I passed multiple mountain bikers. Most of them were spinning along nicely, as I pushed a low, heavy cadence. It gave me time to think about gearing options.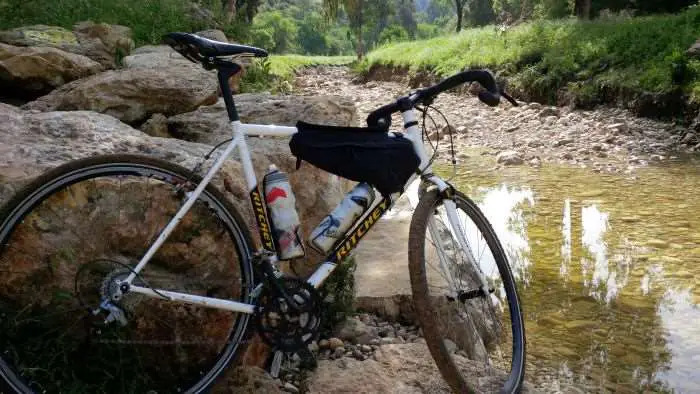 Nearing the top of the climb, I stopped to check out Ein Kobi. Ein Kobi is a site with ruins reaching as far back as the ancient Jewish settlement periods, and through the Ottoman era. More recently, water from the spring was used to irrigate the crops of a small town of about 100 traditional Arab farmers who lived there until the War of Independence.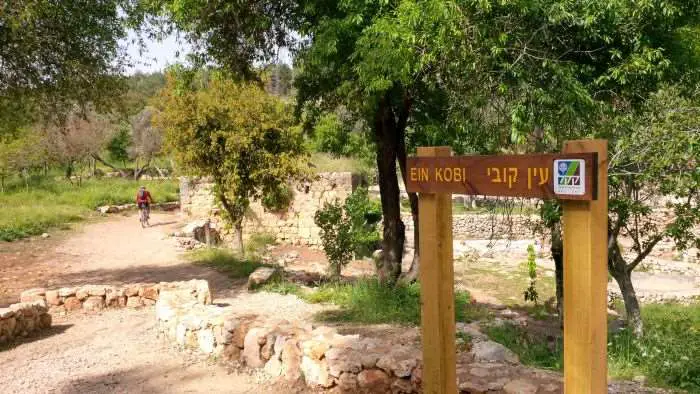 Shortly after passing Ein Kobi, the route topped out at over 2,400 feet and transitioned to pavement. Just around the corner was the welcome sight of a gas station. I stopped and enjoyed a Coke, candy bar, and topped off my water. The following thirteen miles was on pavement. There was plenty of shoulder space, and not much traffic, as well as lots of signs warning motorists to look out for bicycles.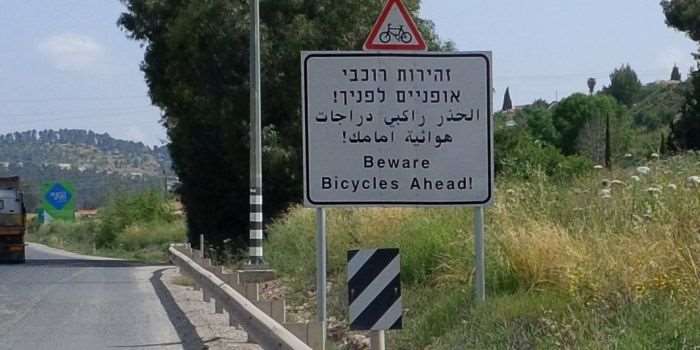 One of the highlights of the ride was a killer five mile descent, dropping over 1,800 feet. I almost hit 40 mph several times, which is a lot for this Florida flatlander. I spotted many roadies riding both directions. The course returned to Route 38, headed north, before making its way to the initial off road section of the route, through the low hills and vineyards, ending the journey at my car after five hours.
Summary
The ride was a great adventure. Aside from the plotted course on my navigation device, I wasn't sure what to expect. It was a challenging, historic and scenic route. The addition of Specialized CG-R seat post, Salsa Cowbell 3 handlebars, and switch to a 2 x 10 drivetrain worked nicely. My lower back usually tightens up after 90 minutes in the saddle. I don't why, but it didn't happen on this ride. Perhaps it was a combination of the seatpost, descending and nothing in my jersey pockets?
The people here are so friendly. It was great considering how many folks stopped their ride to see if I was doing well. Meeting Monty was another highlight. And, a big thanks to Ziv Anphi for the route!