With everyone clambering to have THE best gravel, we have to toss in our vote for the Northeast section of Oregon. Land yourself in the town of Baker City, Oregon and you will be surrounded by an area rich in history (think gold mining and the wild west era) and loaded with "go nowhere" roads that make riding just a blast.  There are plenty of options, from flatter routes that cut across a wide valley on farm roads to the routes that climb up into the mountains on forest roads.  The town is centered between two mountain ranges: the Elkhorns to the west and the Wallowas to the east.
While taking a break from cycling, you can discover the charming downtown area of Baker City. Be sure to visit the historic Geiser Grand Hotel, constructed in 1889, as well as over 100 other notable historic buildings.  Baker City also provides easy access to a list of cool natural attractions including the Snake River, the Oregon Trail, Hells Canyon, and the Anthony Lakes Mountain Resort.
If you're looking for a unique place to stay in Baker City, Churchill School is the perfect spot! This former schoolhouse, built in 1925, has been transformed into a hub of creativity and community. With artist studios, a bike hostel, a B&B, and a concert venue all on-site, there's no shortage of interesting things to do and see. Plus, the owners Brian and Corrine Vegter are friendly and welcoming hosts, who live on the premises and have a deep love for cycling (along with art, dogs and van camping.) You never know who you will bump into on a stay!
So let's cut to the chase, where exactly do we recommend that you ride? At Dirty Freehub, we currently have 13 routes in the region that are located between Baker City and Joseph, Oregon with a bunch more to come. Below are just a selection of the route guides that show what the area has to offer.
What is Dirty Freehub?
We are non non-profit that is all about gravel cycling. We have over 10,000 miles of curated gravel bike route guides across the Western United States. We are funded by individual contributions from cyclists.  And we hope you learn a thing or two about where you ride … about the history, the culture, the environment and taking care of these special places.
Here are the routes:
Climb on gravel, descend on pavement.  We love that format. On this route, you will be headed up to the local ski resort (Anthony Lakes) through an elk preserve in the Elkhorn Mountains.  Once you reach the resort, you blast back down on "yeehaw" paved descent.  The route is 40 miles with 4,300 of elevation gain.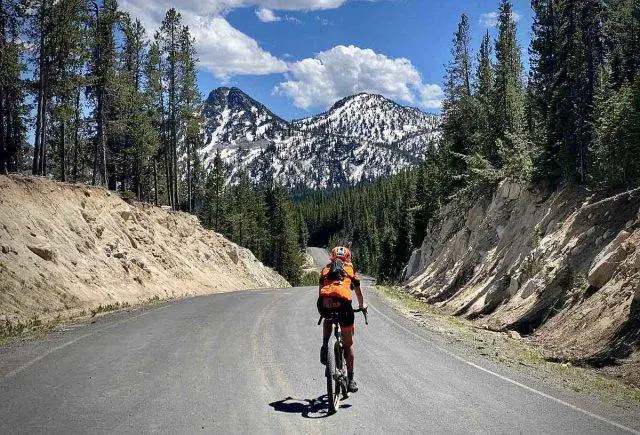 You'll be waving to all the local farmers through these rolling ranch lands with beautiful views of the Wallowa Mountains which are known as the "Alps of Oregon."  The route is 46 miles with 2,700 feet of gain.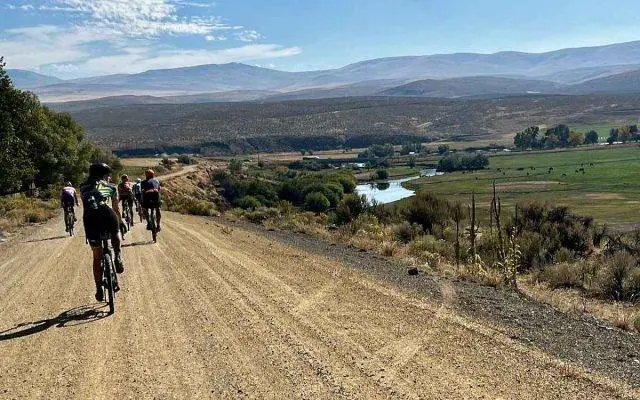 Immerse yourself in the gold mining history as you blast through miles of quiet gravel roads that were used by prospectors. The start is at the historic Dredge, which is a massive mining machine, a boat that dredged its way through the Sumpter Valley from 1934 to 1954, using 72 buckets to process 9 cubic feet of material per minute and leaving piles of gravel tailings in its wake. The route is 48 miles, 4,000 feet of climbing through forest roads and cattle ranches.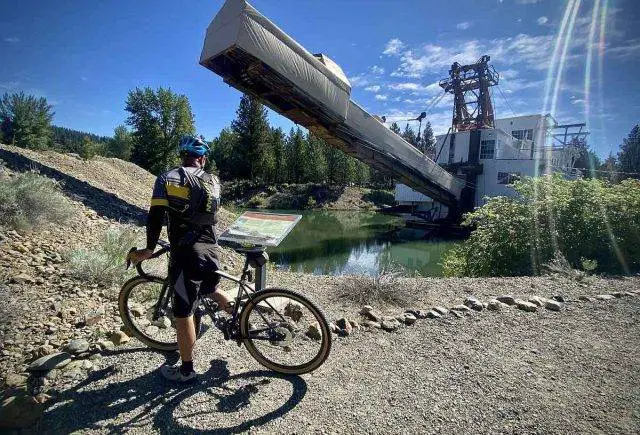 Besides visiting the quaint town of Haines, this route runs across rich, flat farmland and tosses in three historic cemeteries. Distant snow-capped mountains will frame your photos perfectly. This ride is perfect for those getting into gravel; it is much more road than gravel. And there are lots of options to adjust your ride. We have three flavors of this ride: a 20 miler, a 40 miler and a 62 miler.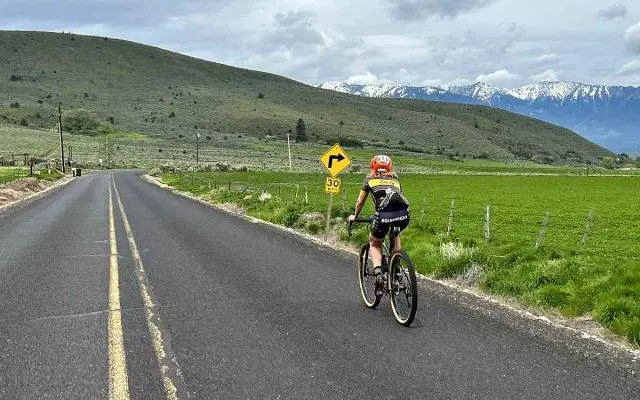 A good climb is like reading a good book. This route tackles the hill on Cadillac gravel farm roads with increasing views of the Wallowa Mountains.  Along the way, you'll pass by the Hole in the Wall slide, where you can see remnants of a landslide that created a temporary reservoir, the ghost town of Sparta, once a thriving mining community and the Sparta Ditch, a 32-mile-long ditch built by Chinese laborers, that supplied water for local mining operations.  The route is 35 miles and 2,800 feet of gain.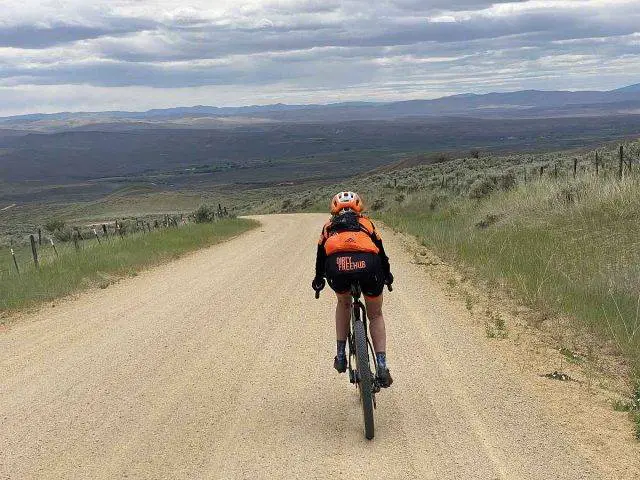 This five-day bikepacking tour takes you on a loop through the Wallowa Mountains. Highlights include snow-capped mountain scenery, views into the Hells Canyon and Minam River, and a treck on the Nez Perce Trail across the Zumwalt Prairie. We love the teeny tiny towns of Halfway, Imnaha, Wallowa, and Cove; the locals always seem to be willing to share their stories. The route is 300 miles with 21,000 feet of climbing.