Nomad Three-Day Adventure Ride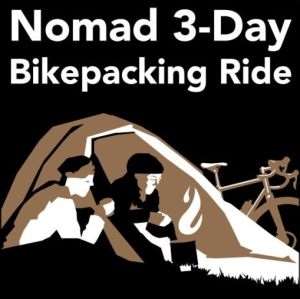 The Nomad ride is a unique three-day, two-night adventure of mixed terrain riding, camping, and eating by an open fire. Fully supported throughout the three days, the Nomad provides riders a chance to test themselves — and their equipment — alongside fellow adventurers.
Sherborn, Massachusetts: Overland Base Camp is hosting the Nomad Three-Day Bikepacking Adventure Ride from July 21 to 23, 2017. The only ride of its type in New England, the route covers more than 150-miles over three days, departing on Friday evening and returning before sundown on Sunday.
On July 21, Nomad riders roll out from Sherborn, Massachusetts. The route heads to a group campsite where dinner will be ready by the time each participant has set up camp. After a good night's sleep, riders wake to a fireside breakfast prepared by the Overland Crew. The second day promises all new trails and a new base camp for riders that evening. A third day of new trails closes out the weekend and a very memorable Nomad experience.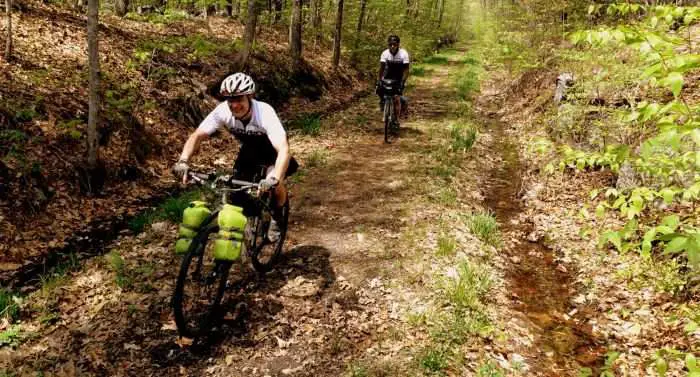 Of a similar multi-day Overland event, Patria V. recalled, "This was one of the most fun events I've ever done. Sleeping under the stars after a great meal was so memorable. And the daylong rides were perfect. I can't wait for the Nomad this year."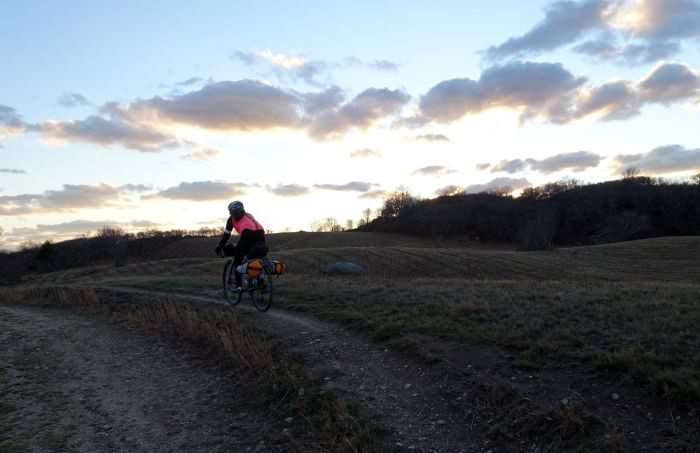 Even if you ride in Massachusetts all the time, we can guarantee that Nomad will take you on trails you've never seen, encompassing some of the best terrain in the state. And while all three days provide many challenges, Nomad is a very rideable adventure for many skill levels. Riders go at their own pace and can ride solo or with a team they've put together.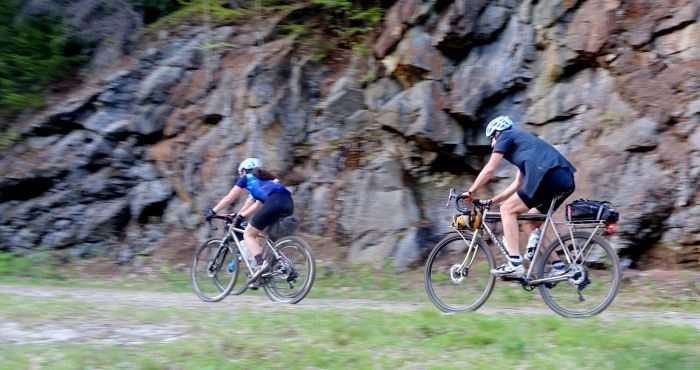 As Nomad is a fully supported ride, there is minimal equipment needed for this bikepacking adventure. A cyclocross bike, a tent, and a sleeping bag are just about all the equipment one needs.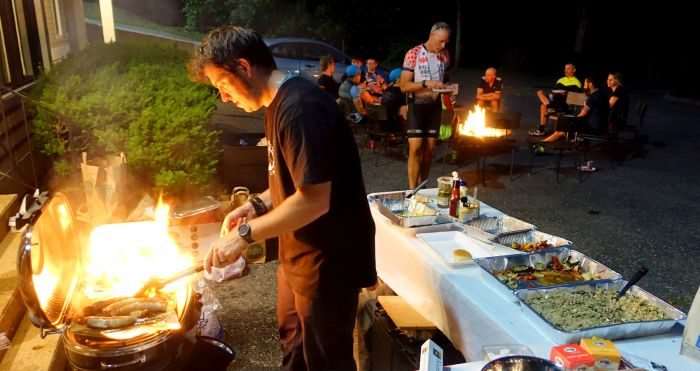 Mike B. said, "After an awesome day on the trails, I enjoyed spending the evening with the other riders at the campfire, eating endless food, hearing tales from the day. This ride was a solid test for the Tour Divide next year. Definitely want to get a team together for next year's Nomad."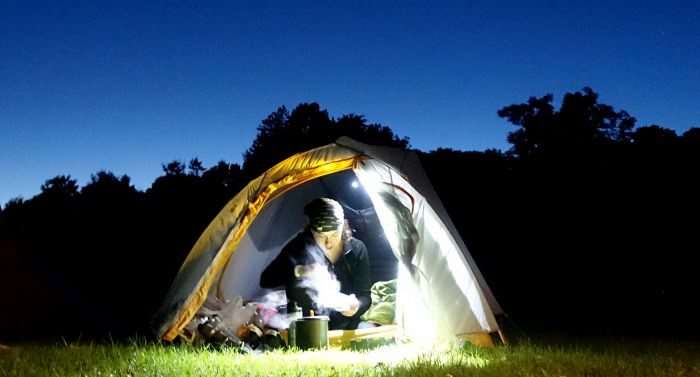 Nomad Details: https://www.overlandbasecamp.cc/nomad-ride-2017
Register at: https://www.bikereg.com/nomad-3day-2017 – because you're a reader of Gravel Cyclist, use the code nomad17gc to receive a 10% discount!
Mixed-Terrain Riding | Camping | Day & Night
Dinners & Breakfasts | Fire | Fully Supported
About Overland Base Camp: OBC is not a longitude and latitude; it's the grounding to make special rides happen. Base Camp is the starting point for the most interesting mixed-surface cycling in New England. Base Camp is where the plans are made, the groups congregate, the ride begins, and the rides conclude. It is where we want to return after a long adventure. Welcome to Overland Base Camp. Welcome to adventure.