Finding good dirt and gravel roads can be difficult at the best of times. It takes time and effort to assemble a decent route, and it usually makes sense to pre-ride – especially if have company along – not everyone is cool with the prospect of riding non-existent, dead end roads, jumping fences, or trudging through mud. For this more adventurous crowd, we assembled some tips about route planning (under our Beginners Menu).
However, for those who'd rather ride a known route, or know which roads are gravel and which are not, there are some good online resources available.
Don't forget – ride these routes at your own risk – Gravel Cyclist isn't responsible if they are horrible, or if you need to call your mum for a rescue :). Now, without further ado:
GravelMap – "Gravelmap is an interactive database of gravel and dirt roads and paths, submitted and managed entirely by people who ride them.""Biking on gravel roads, or "gravel grinding," is becoming increasingly popular. While it may not be a new concept, it is one that is quickly spreading as people discover how awesome it is to explore less-traveled, quiet backroads via bicycle."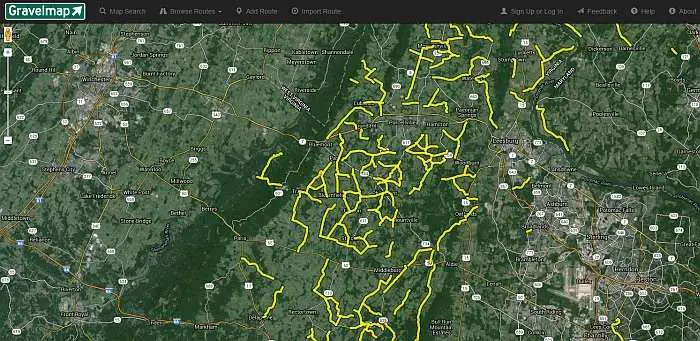 While there doesn't appear to be a huge amount of routes and roads mapped out just yet, this site has some major potential. In my copious spare time,  I (JOM) may offer up some contributions.
Colorado Gravel Roads – "This piece of handiwork comes courtesy of Marc Pfister. The map base layer comes from Mapbox, which uses OpenStreetMap data. Marc then serves up the orange gravel road data with his own system. The effort that went into this isn't for the not-technically savvy, but it is an excellent resource of known Colorado gravel roads.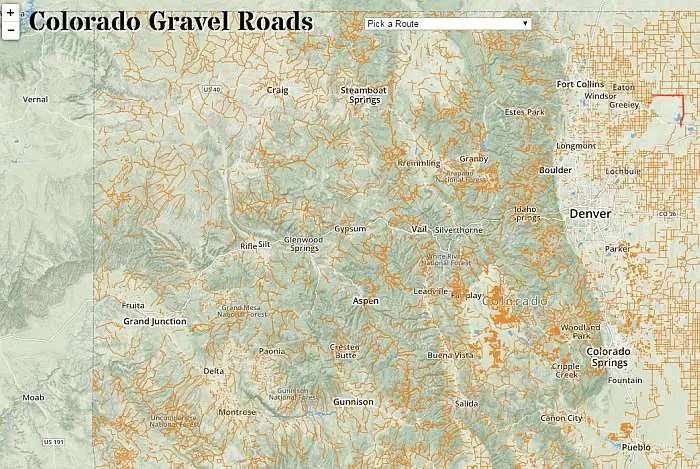 Iowa Gravel Roads – Not confirmed, we suspect this piece of handiwork also comes from Marc Pfister. HUGE network of grid gravel roads in Iowa.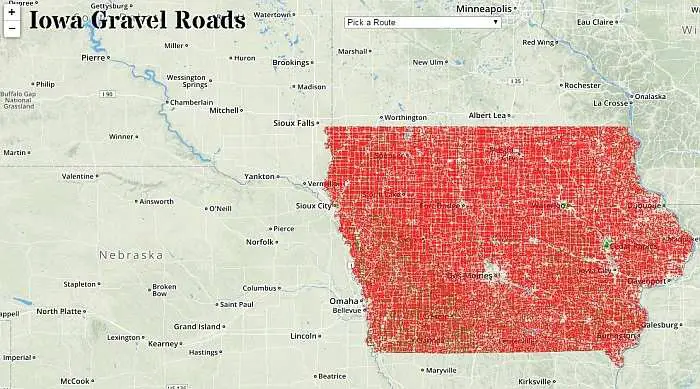 Pennsylvania Unpaved Roads – Penn State Institutes of Energy and the Environment.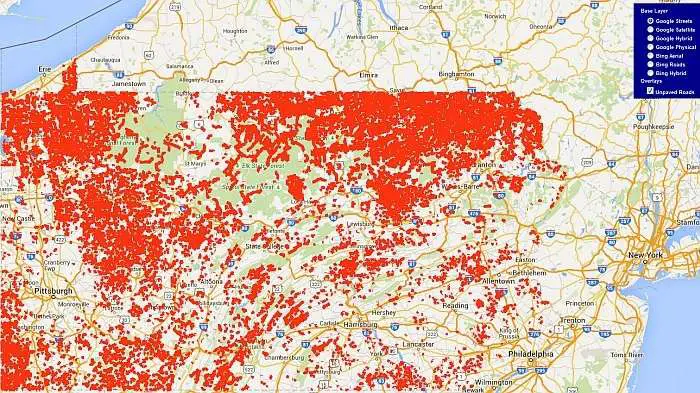 Ride with GPS has a very handy search function. It is dependent on how routes are named, but the important keywords are dirt or gravel. In the sample listed, I (JOM) looked for routes containing the word gravel within 100kms of Frederick, Virginia. Warning – always bear in mind these routes are user submitted, so their qualities are unknown.
Ride at your risk – as an example of this statement, sometime in 2014, Dr. Pain and I ventured along a route known as "Hell of the South" not far from Woodstock, Virginia. We thought, how bad could it be? On road / CX bikes with 25mm / 28mm tires (tyes), it was BAD. It would have been a lot better if we rode different bikes – and had better climbing legs that day – lesson learned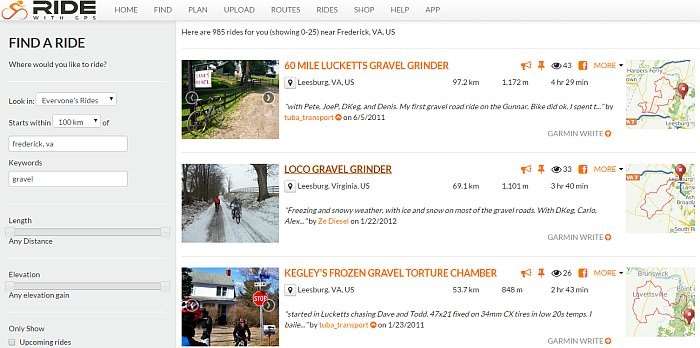 Admittedly, I (JOM) am not the biggest fan of Strava. But, it does have some useful features such as the Activity Search. In this example, I have used the keyword gravel, looking for cyclist activities > 90 kilometres in length out of Elkridge, Kansas. After selecting a cyclist's activity, you can use the Wrench Icon to Create a Route. Or, if you're a Premium Member, export a GPX file of the activity. Alternatively, you can zoom in nice and close, and using another window on your second monitor (assuming you have one), map out the activity track to a website such as RidewithGPS.com
For the record JOM may begin using Strava again – but ONLY for dirt and gravel rides! – some people may like to see what he's been up to…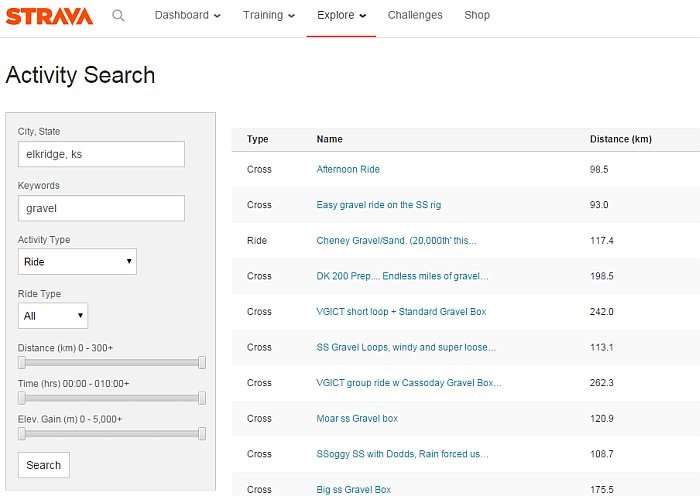 If anybody reading this has contributions to offer, please give them a mention in the comments below – we'll add to this and give you full credit.
Finally, you can also view this post beneath our Beginner's Menu, top of the site.
Thanks for reading!