The following is a list of races we've attended (in no particular order), and what we consider to be must-do rides and races. Some are big and some are small, but all were challenging and fun.
We'll post Part Two shortly, which will list rides and races on our to-do list, for this year, 2016 and beyond. The list is S-I-Z-A-B-L-E!
Southern Cross – Dahlonega, Georgia.
A tough race, particularly the 2015 edition! Featuring two long and tough climbs, with sections of over 20%, and fast descents and a cyclocross type course at the finish. When the weather is good, there is some great scenery to take your mind off the suffering. One of the hardest races in the South East.
2015 Race Video Link HERE.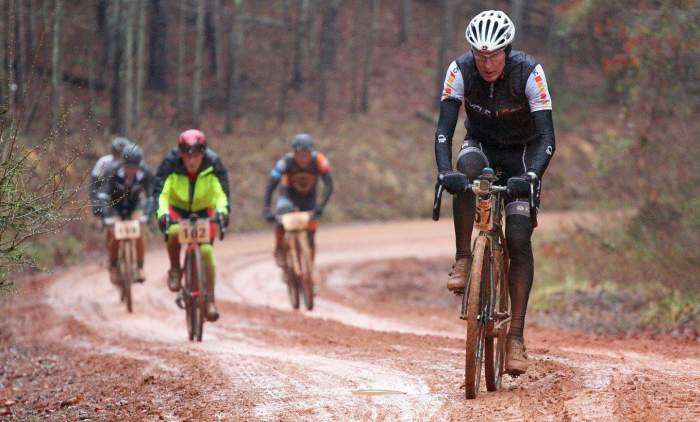 Iron Cross – Michaux State Forest, Pennsylvania.
America's original Ultra Cross race. Rumor is there is a new course for this year, so it probably won't feature the tough sectors "Lippincote" and the "run-up" of Wig-Wam. Possibly the most difficult race this Gravel Cyclist has attended, it will test one's all round ability as a cyclist. Expect to do some walking.
2015 Race Video Link HERE.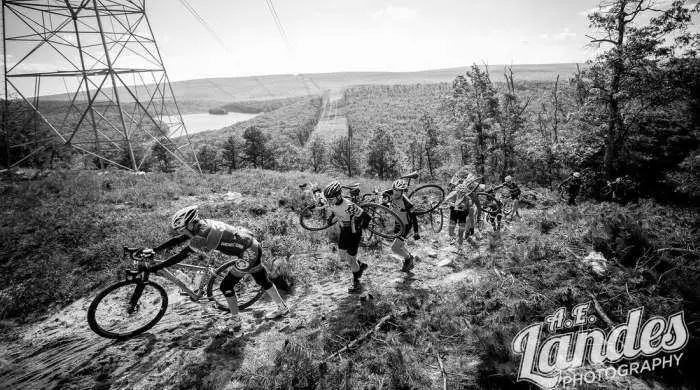 Hillybilly Roubaix – Morganton, West Virginia.
This race has been around a long time before it was cool to be racing gravel. Over 70 miles featuring steep and seemingly never-ending hills, dirt roads, paved roads, mud roads, gravel roads and some roads that are beyond classification. This race cannot be underestimated, finishing it is part of the challenge.
2014 Race Video Link HERE (pre-Gravel Cyclist).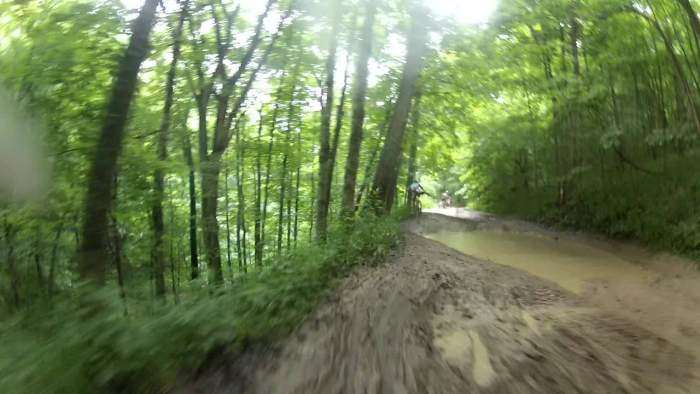 Three Peaks USA – Banner Elk, North Carolina.
Sadly, this race is no longer, as the promoter relocated to Ohio (he is missed). Approximately 50 miles in length, with over 9,000 feet of climbing, it is a pure climbers delight. Featuring amazing scenery, multiple steep 20%+ grades on gravel and technical descending, the course is a one of a kind. We hope this race will be revived in the future?
2012 Race Video Link HERE (pre-Gravel Cyclist)... one of my earlier videos… a little dodgy.
Gold Rush Gravel Grinder – Spearfish, South Dakota.
This race was a highlight of 2014. The experience involved flying from Florida to South Dakota, and provided yours truly (JOM) with the first real-world test of my travel cross bike. Featuring 110 miles of beautiful scenery through the Black Hills of South Dakota, you'll see wildlife and landscapes not common in the United States. As a bonus, 90% of the course is on gravel roads. For 2015, there is a 210 mile route on offer, "The Mother Lode", which takes you deeper into the darkness of the Black Hills.
2014 Race Video Link HERE (pre-Gravel Cyclist).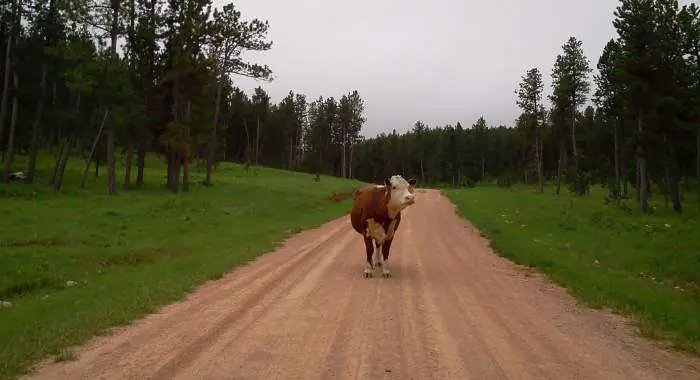 Sub-9 Gravel Grovel – Norman, Indiana.
This race travels through the Hoosier National Forest, and features gravel forest roads, single track, pavement, and some roads I (JOM) wouldn't describe as roads. If you think Indiana is flat, Southern Indiana will quickly change your opinion. While the date for the 2015 race hasn't been set, it is typically held close to the Thanksgiving Weekend. Expect cooler than normal temperatures for this one, but it is totally worth the trip.
2015 Race Video Link HERE.
Pisgah Monster Cross Challenge – Pisgah Forest, North Carolina.
Featuring 70 miles and over 11,000 feet of climbing, this is another tough race with a mixture of gravel (over 40 miles) and paved roads that roll some of the highest elevations of the Blue Ridge Parkway. Unlike many races, the course reverses directions for odd and even numbered years. I raced this event in 2012 and 2013, and much prefer the odd numbered course, or clockwise version. True climbers would prefer the odd years, as there is over 20 miles of tough, non-stop paved climbing along the Blue Ridge Parkway… Parkway that I'd rather descend! Regardless, an excellent event.
2013 Race Video Link HERE (pre-Gravel Cyclist).
The Heartbreaker Cycling Invitational – Gainesville, Florida.
I may be a little biased listing this event as it is one I (JOM) promote in conjunction with the Gainesville Cycling Club, and the benefiting charity, The Retirement Home for Horses of Alachua. People don't typically associate dirt and gravel racing with Florida, but think again. The Full Monty version is 80 miles, with a neutral rollout from the First Magnitude Brewery in Gainesville, before the fun kicks off. Featuring over 55 miles of mostly dirt, limerock, gravel and some sandy roads thrown in for good measure, this early season event will test your mettle against many of the locals who peak for this ride. To make it more interesting, the event decides the "Gainesville World Champion", with an appropriate jersey awarded to the first men's and women's finishers. Beer, food and fun post event!
2015 Ride Video Link HERE.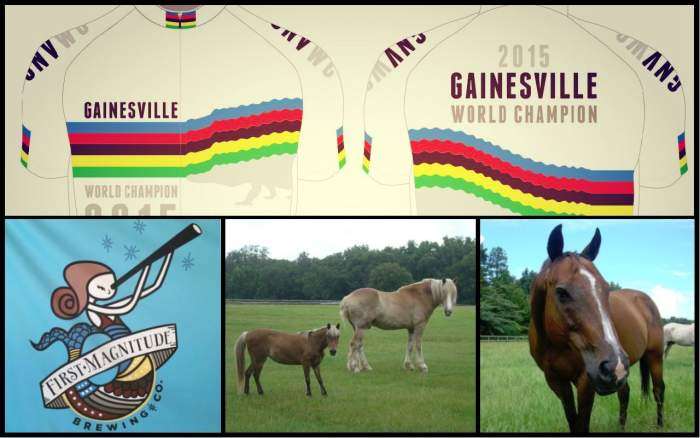 Love Valley Roubaix – Love Valley, North Carolina.
Where are you going to find a race that starts in a legitimate Western themed town? Love Valley is it. Relatively short at 50 miles in length, the race packs in a lot of climbing, and a lot of gravel roads. Many attendees attempt this one on road bikes with 25mm or 28mm tires, which may not always be recommended. Regardless of bicycle choice, this is one of the best events in North Carolina, with amazing scenery and friendly promoters.
2015 Race Video Link HERE.
Savage CX – Nebo, North Carolina.
North Carolina is a hotbed of gravel cycling and racing and this is another event that doesn't disappoint. Held in the only designated Wilderness area in North Carolina, the race features one of the longest and steepest gravel road climbs this Gravel Cyclist has seen. Extremely low gears recommended. There are miles and miles of gravel, some very nice forest double track, which will challenge everyone, regardless of the bike you choose for the race.
2014 Race Video Link HERE.
Dirty 40 Gravel Road Race – Derby, Vermont.
Nestled a few miles from the Canadian border, the Dirty 40 begins in the small Vermont town of Derby. While the race is a trek for some, it is totally worth the effort. One of the smoothest gravel courses I rode in 2014, a road or cyclocross bike fitted with 25mm or 28mm tires is the perfect machine.  Over 70 miles in length with 5,600 feet of elevation gain through some of Vermont's most pristine landscapes, this is a must-do race.
2014 Race Video Link HERE (the first Gravel Cyclist video, but no Gravel Cyclist kits yet).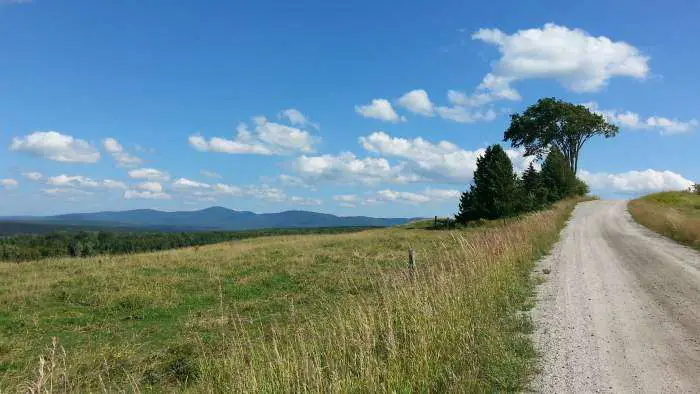 Spaghetti 100 – Tallahassee, Florida.
Another Florida event, but this time on mostly red clay roads with a couple of tricky, but decisive sand sectors thrown in for good measure. Traveling beneath miles of canopied roads, the course leaves the small community of Miccosukee, Florida, and heads into Georgia, through plantation country to the little town of Boston, before returning to Miccosukee. This ride crowns the Tallahassee World Champion, which incidentally, has been won by riders from Gainesville, Florida the past three years. Yours truly (JOM) isn't about college football rivalries, but some people don't like seeing that jersey in Gainesville!
2013 Race Video Link HERE (pre-Gravel Cyclist).
Red Clay Ramble – Milledgeville, Georgia.
One of the smallest, but coolest races in the South East, located not far from Macon, Georgia. Over 55 miles in length, the race has endless hills, plenty of red clay and gravel roads, and supports the local chapter of the Habitat for Humanity. There is more to Georgia than cotton and peaches!
2014 Race Video Link HERE (the second Gravel Cyclist video, but no Gravel Cyclist kits yet).