"Dirty Freehub is about sharing our passion for high-quality gravel bike rides. Our aim is that through good stewardship of public lands, collaboration and sharing of routes we can have a positive social and economic impact in the communities we ride." – Dirty Freehub
Riding in Oregon is a gravel cyclist's paradise, with loads of remote gravel and paved roads that take you through a whole lot of beautiful nothing. At Dirty Freehub our mission is to provide great gravel routes, so we decided to provide the Gravel Cyclist audience and others with a bucket list of our favorite routes. This list didn't come easy … ask us next year and I imagine we may have a whole new list!
Seven Mile Hill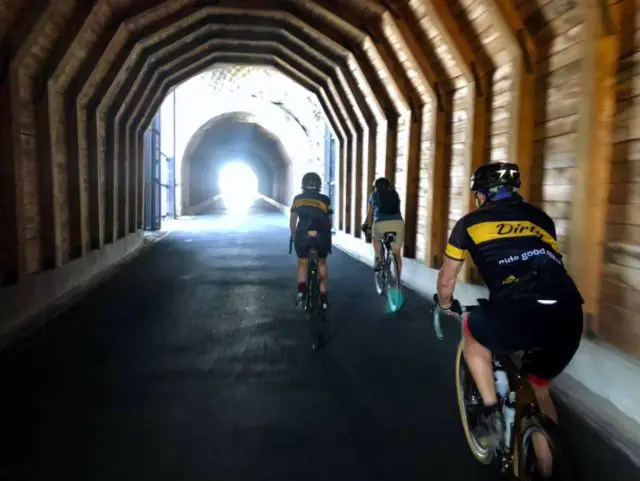 Includes the historic Columbia River Highway with the Mosier Tunnel (both closed to cars), the seven-mile hill, views of Mt Hood, and loads of orchard farms.
Bonanza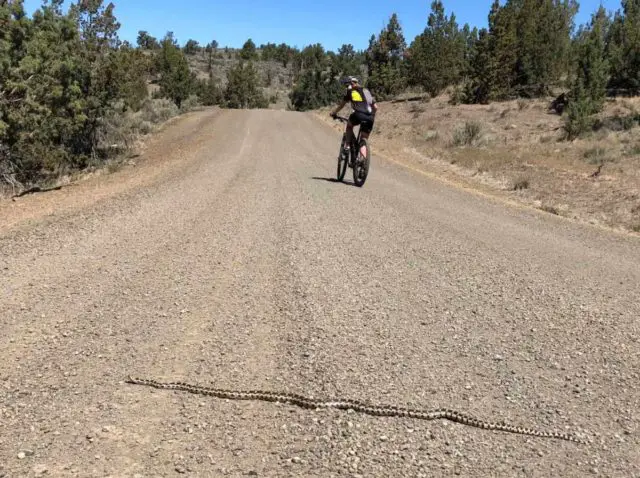 Full of Wild West history, rolling hills, and sweeping views. And the occasional cattle drive. Best ridden in the spring when the creeks are running full.
Horn of the Metolius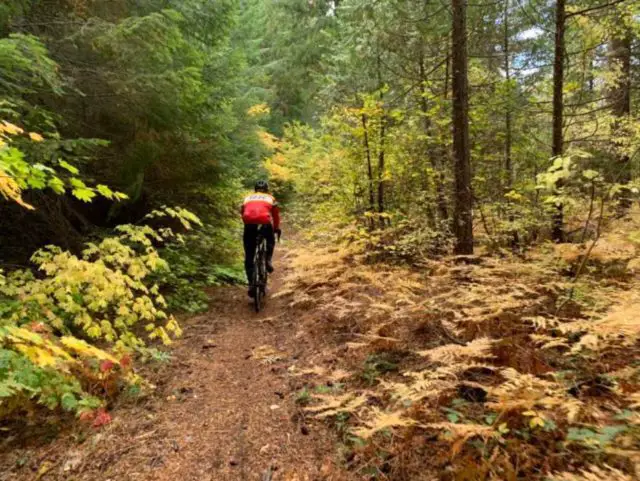 Explores the wild and scenic "Horn" of the Metolius river — a sweeping 25-mile bend in the river. Views of Lake Billy Chinook. No way around it, you will be whipped after this one.
Motown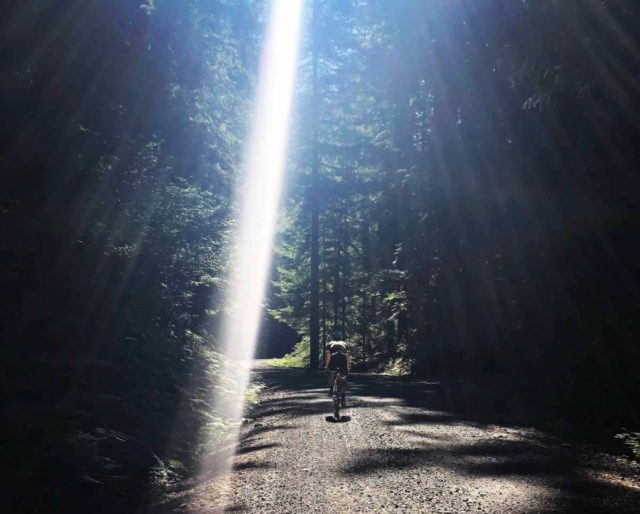 A ride with a big beat! Roll along Detroit Lake, climb to the Basalt Cliffs. Deep forest with peek-a-boo views of snow-capped mountains. Bring the polka dot jersey and enjoy the climbs.
Over the Rainbow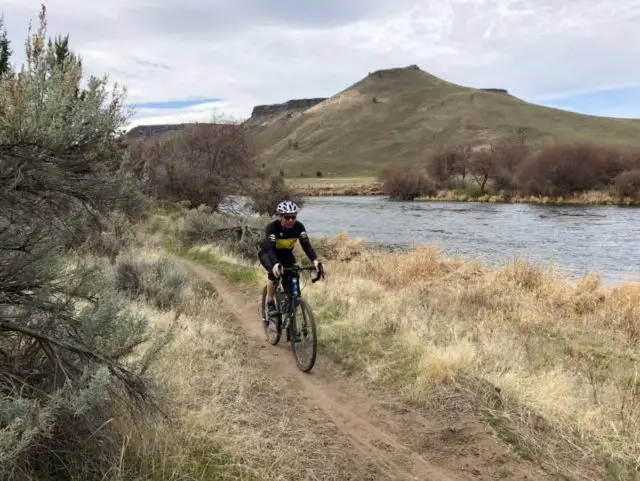 Hugging the river and Lake Simtustus on miles of old railway grade. Includes a one-lane tunnel. Rolls through farmland mixed with high desert and big views of the mountains. Starts at Air museum.
Priest Hole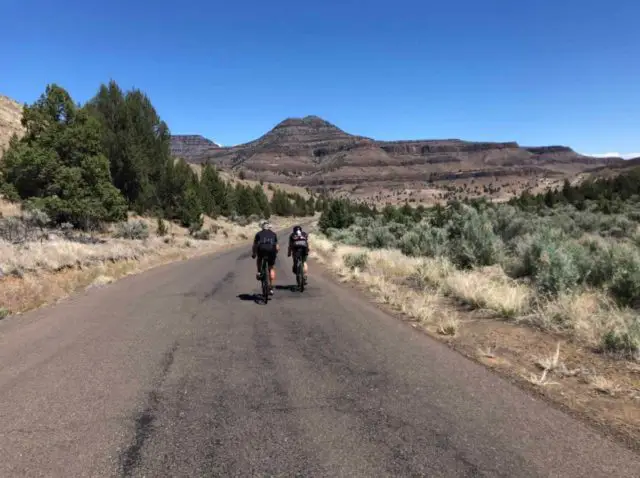 Starts at the famous Painted Hills with continuous views of the John Day River mixed with farmland. Stunning views with punchy climbs.
Steens Mountain Loop Road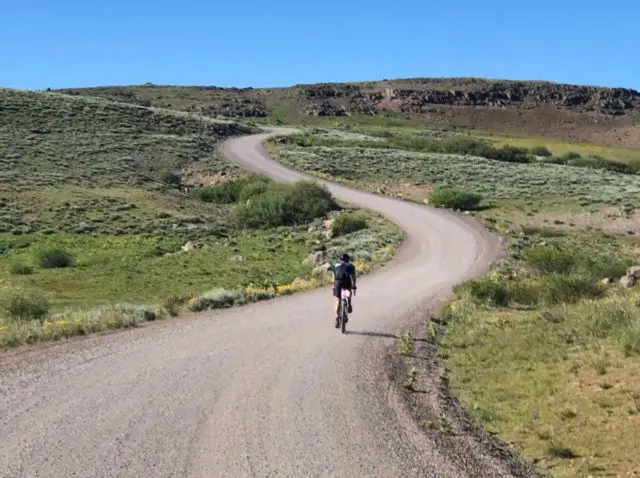 Starts at the tiny, historic town of Frenchglen and climbs up Oregon's eighth-tallest mountain on a tour of massive gorges, vast panoramas and one of the most spectacular lakes in the Pacific Northwest. You're likely to spot wild mustangs.
Water and Lava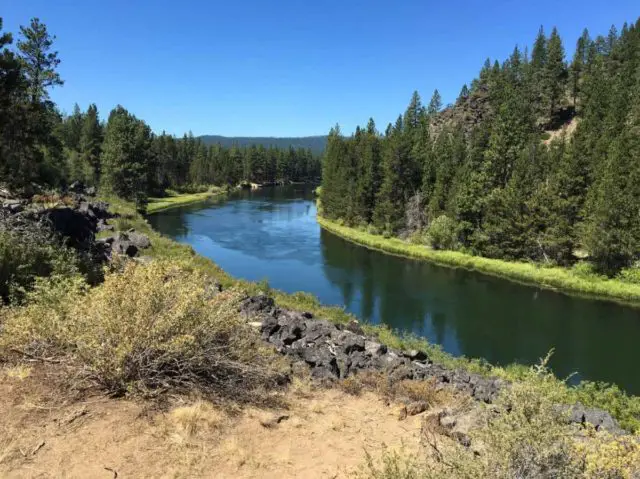 Ride along the Deschutes River, visit the roaring Benham Falls, climb up to Lava Butte for a view of a massive lava field, and then meander through pine forests along more of the river.  
Major Enoch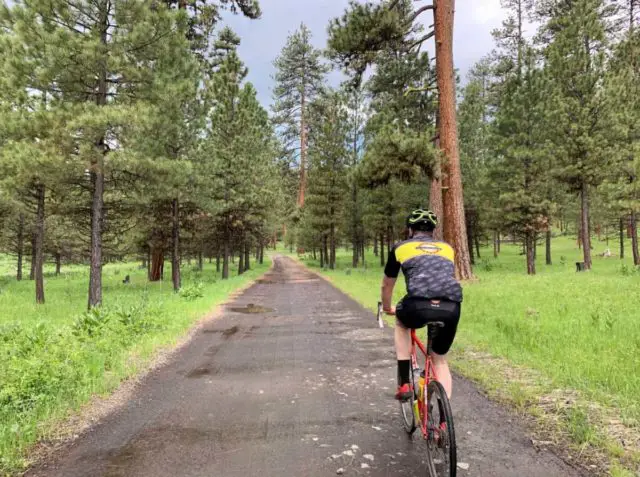 A geological journey:  secluded canyons, dancing creeks, whispering meadows and expansive forests.
White River Loop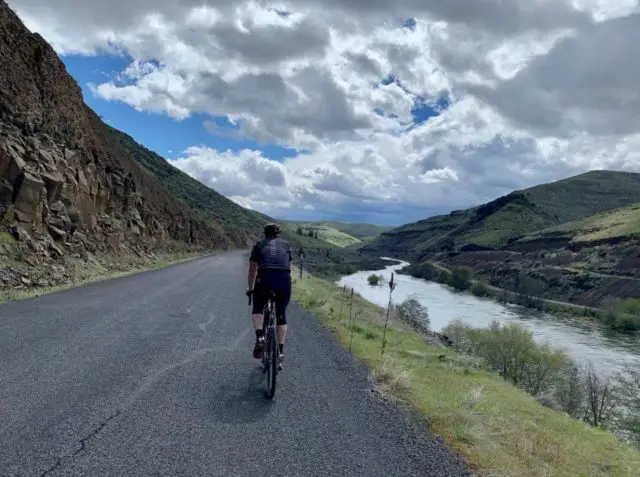 Circumnavigate the White River with stunning views of Mt Hood and beautiful farmland.  Visit the roaring White River Falls followed by a screaming downhill to the Deschutes River, then cling the river for 10 miles.
---
Visit our friends at Dirty Freehub for more routes in places such as Arizona, Montana and Tasmania (Australia)!