A Little about Boulder and the Gross Reservoir
Boulder, Colorado is located at the base of the Rocky Mountains at an elevation of 5,430 feet (1,655 metres). The city is located 25 miles (40km) northwest of Denver. It is home to the main campus of the University of Colorado, and is the 11th most populated municipality in the state of Colorado. The city frequently acquires top rankings in health, well-being, quality of life, education and art.
Gross Reservoir is located in Boulder County, and is owned and operated by Denver Water. The reservoir receives water from the western side of the Continental Divide through the Moffat Tunnel.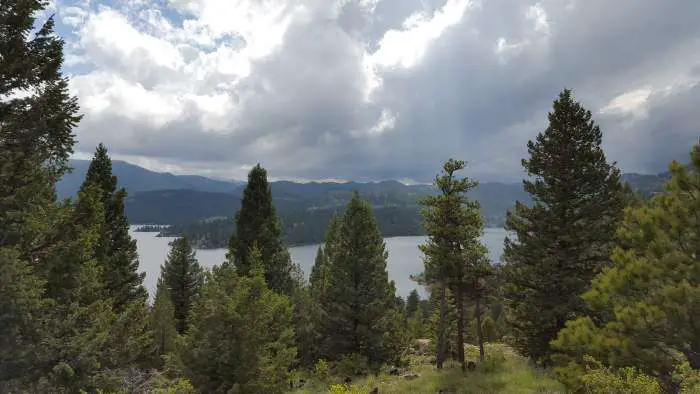 A Brief Visit to Boulder
I found myself in Boulder from June 4th to June 6th (Thursday to Saturday), helping BikeRumor.com cover a media event. Namely, I was present for the 2016 product launch of the Eddy Merckx Cycles product line. Unfortunately I cannot reveal anything about most of the bikes due to scheduled release dates, but please read my article about the new Blockhaus 67 bike. There are some sweet bikes in the pipeline…
Before and after the technical presentation, I had time to accumulate some miles on a lovely Eddy Merckx carbon road bike, new for 2016. I took the opportunity after Friday's session to ride a favorite loop of mine, the Boulder – Gross Reservoir paved / dirt road loop.
If you ever visit Boulder and have a bicycle in tow, the benchmark climb of Flagstaff Road is a must-do. Some consider it the Alpe d'Huez of Boulder. To reach the climb is easy. Ride west along Baseline Road directly towards the Flatirons, keep riding past Chautauqua Park on your left, and the climb begins shortly afterwards.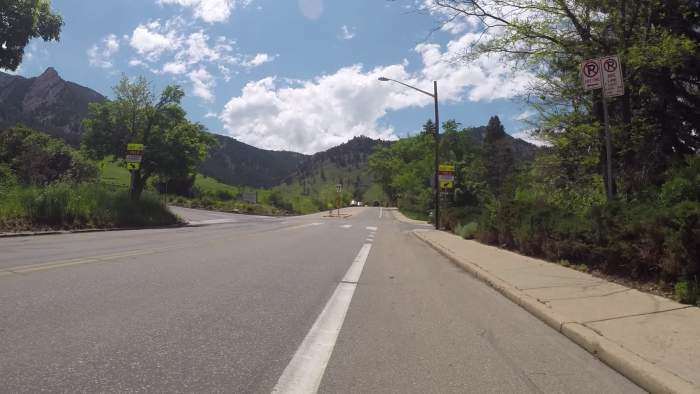 It is long, tough and beautiful, with amazing views and some seriously steep pitches further up the climb. Expect to see 10+% numbers along the way, with a stretch of 13% – 14% to really make you hurt.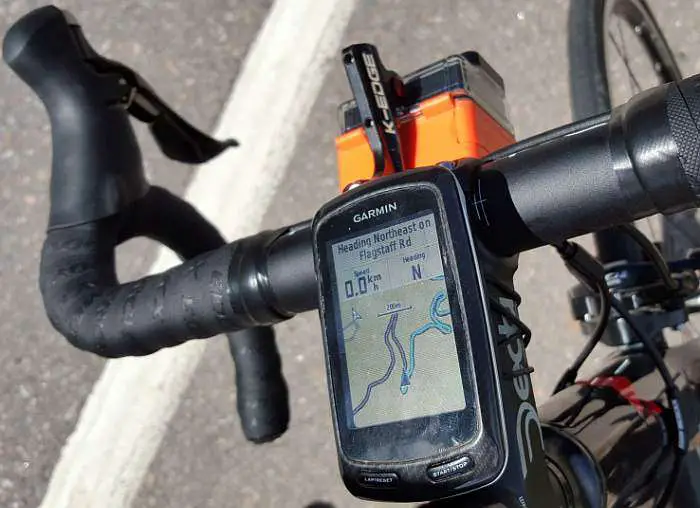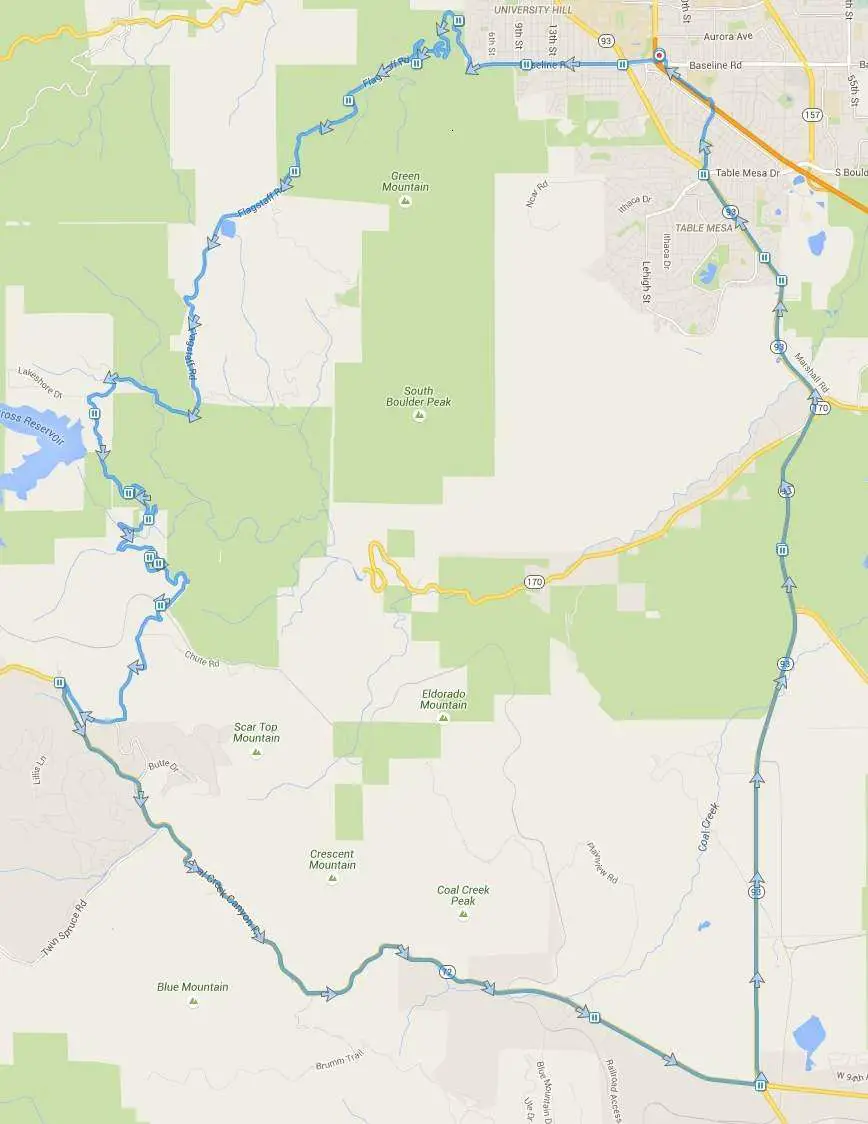 The fun really begins about 10 miles (16kms) in, assuming you began riding from Baseline near the Junction of 36. The left turn onto Gross Dam Road turns from pavement to hardpack Colorado gravel. Usually, the surface is quite dusty, but due to overnight rains, conditions were absolutely perfect on Friday.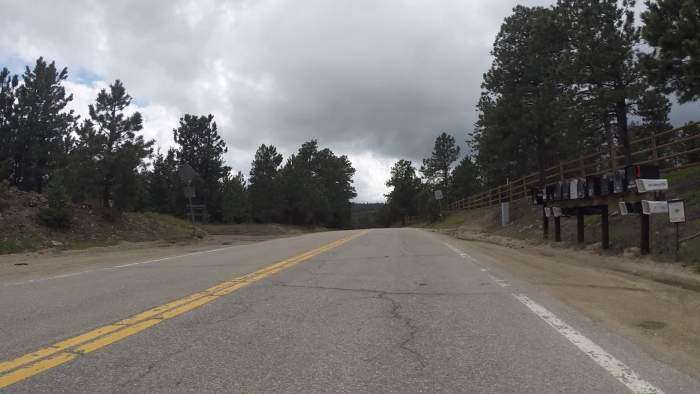 On this particular dirt road, a cyclocross / gravel bike would be nice on the descents, but isn't required. Barring one or two corners of washout along parts of the road, I was ticking along happily aboard road wheels fitted with 23mm tires, inflated to 90 psi.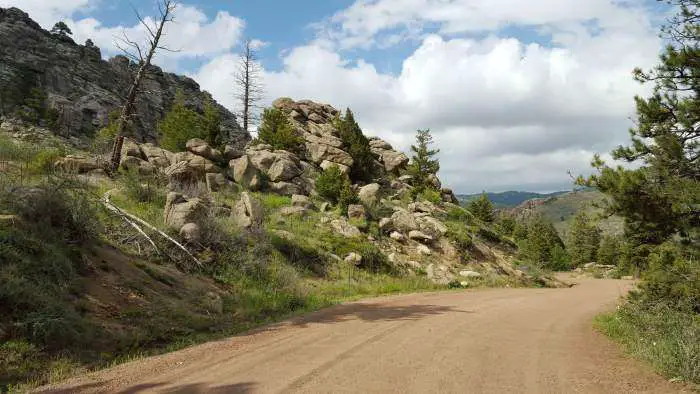 I'm told this is a very popular loop with many of the locals, many of whom do it aboard road bikes. I'm also told most of the Colorado dirt roads are similar to this. Bring out the road bikes!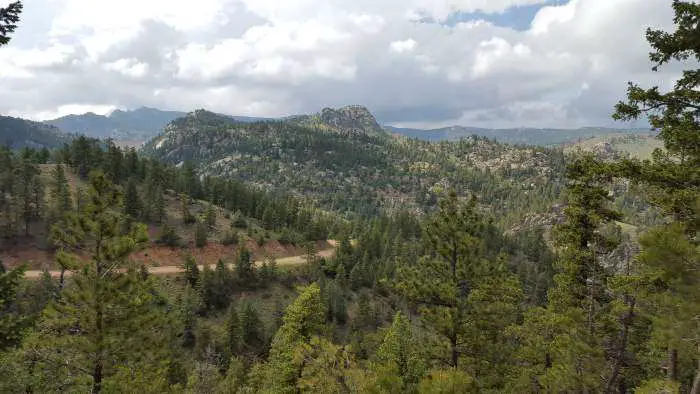 Approximately five miles along Gross Dam Road, I encountered a Union Pacific train, with locomotives front and rear, pulling and pushing a long line of coal hoppers? Things are done differently in Colorado with railways, due to the gradients of so many of the climbs.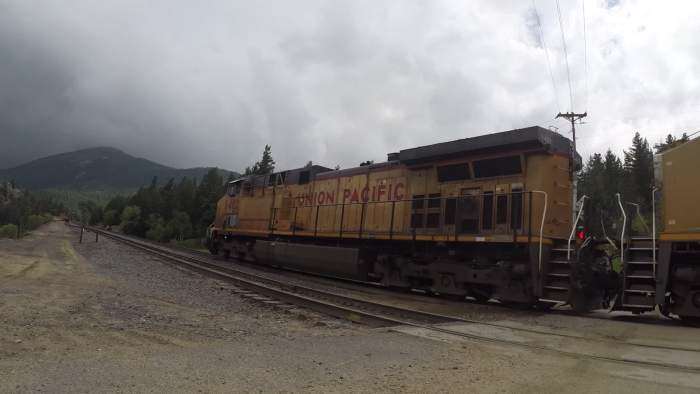 It was at the railway crossing that I ran into Thomas, another bloke enjoying Friday afternoon off, aboard his Open Cycles hardtail MTB with Kappius Components and Shimano XTR Di2… I notice things like that 🙂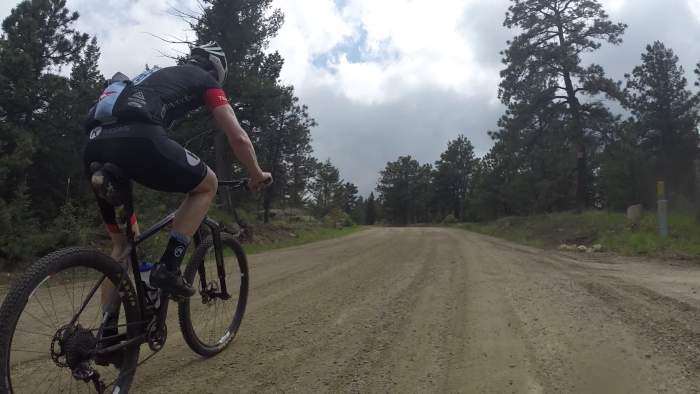 After we parted company (as in he dropped me in the thin air), I rode the remaining mile or two of Gross Dam Road, before settling into the long, gradual and non-technical descent of Coal Creek Canyon Road. Usually I love to hammer these types of descents, but rain had fallen part of the way down, and crashing isn't an option for me right now. If you're a regular reader of this blog, you'll know I'm recovering from a broken clavicle, so I was treading lightly.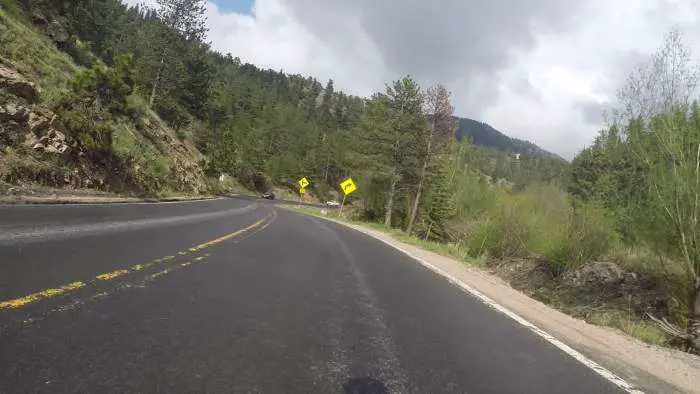 Drawing close to the junction of Coal Creek Canyon Road and 93, I saw some marvelous views of Denver across the wide open plains. However, the plains are becoming a little too developed for my liking. I first visited Boulder in 1997 and again in 2008, and in that time, a lot of things have changed, especially on the trip from the airport to Boulder.
For the home stretch into Boulder, I took 93, which is a very busy road. Thankfully, it has a wide bicycle lane, is mostly downhill, and offers superb views of the Flatirons to one's left. Closer to town, taking one of the many in-town trails was a nice way to cool down and end the ride.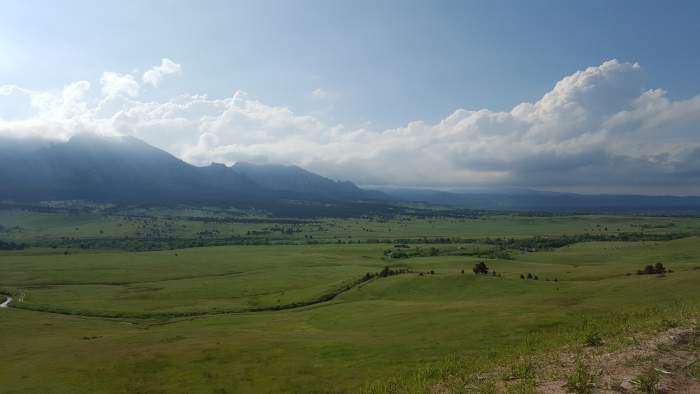 Overall, it was a fantastic ride, approximately 36 miles (57kms) in length, with amazing scenery, plenty of hard climbing (about 4,000 feet of climbing), and paved and dirt roads. A must-do if you're in the Boulder area!
It's very possible I am living in the wrong part of the USA…
Thank you to Phillip, Heather, Rolf and all of the representatives of Eddy Merckx Cycles, the primary reason I was able to make this trip.
Ride video coming soon!