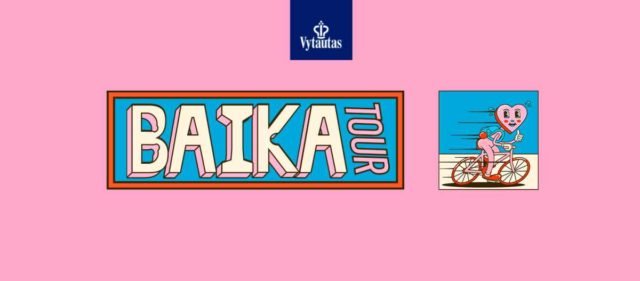 We teamed up with Giedrius who seems to be doing the right things in the cycling community here in Lithuania. Finally, there's someone who has started propagating inclusiveness and good times rather than performance. This brought many cyclists together who seemed to be down to spice up their daily routine of riding the same routes.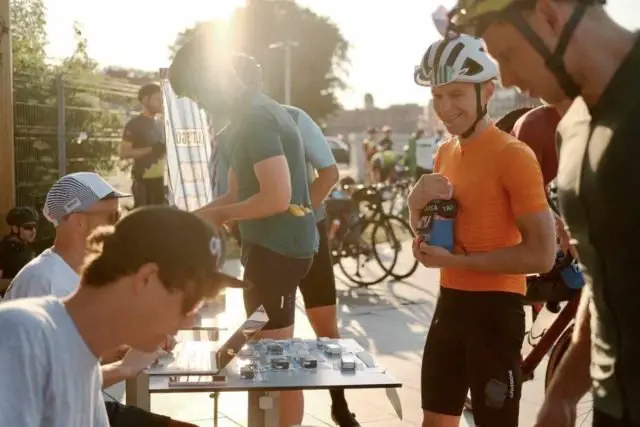 BAIKA means effortless action that might be easily executed by anyone without any specific preparation. Consequently, 200+ people signed up for the 390km race which was supposed to be a "weekend adventure with a toothbrush". For that reason, we made custom TARKA x BAIKA TOUR stem bags, perfect for a toothbrush and some snacks…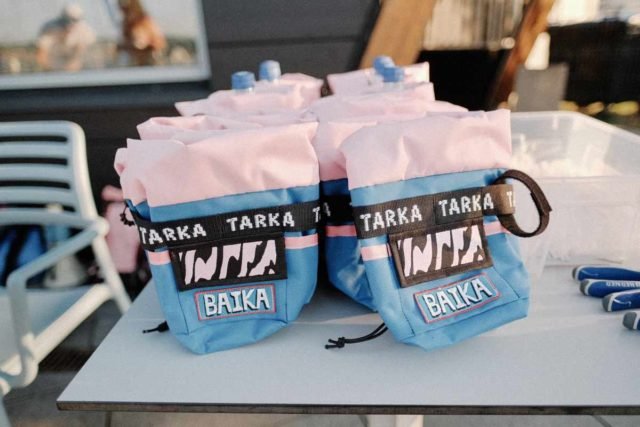 The route went across Lithuania throughout the most beautiful landscapes. The start was from the seaside city of Klaipeda and the finish in the capital, Vilnius.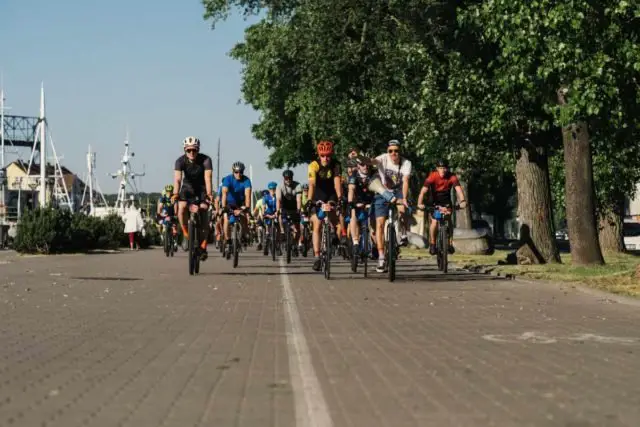 Baika Tour was planned to be completed in two days by most riders, however, the organizers made a second option to start the race a day earlier and have three days to complete it, this was called "Baby Baika Tour". Just to make it clear, neither option happened to be easy as the names suggested.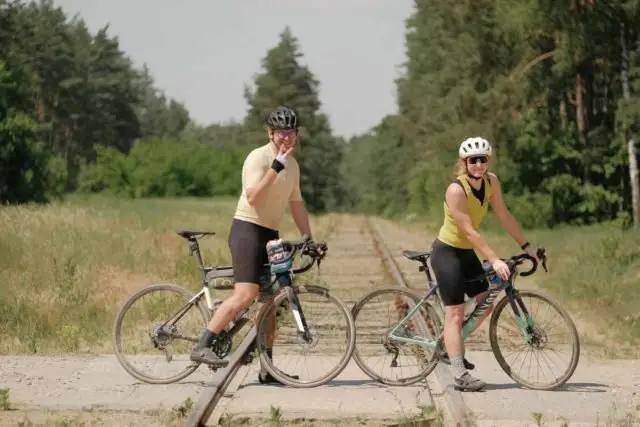 Record heatwaves, blood, vomit, sweat, and tears – that was the package no one wanted, but everyone faced to complete the race. It did not take long for organizers to make an adjustment to the name of the race and call it "Baika Tour, not so Baika at all".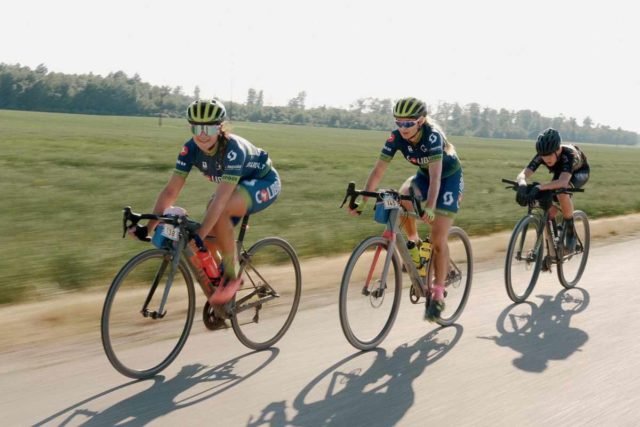 Everyone had a different plan: there were the high performers who managed to finish the whole route with only three stops in 14 hours. Others enjoyed the ride and appreciated the natural environment, some struggled throughout it all and arrived on the fourth day of the race, and there were those that didn't make it to the finish line.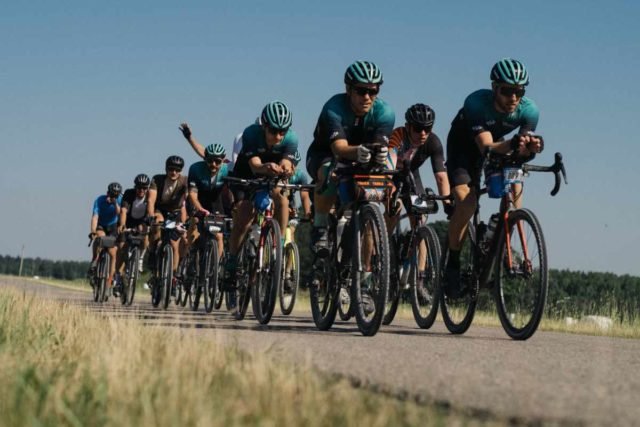 Just to make it clear we were there as well and no matter how prepared you thought you were – each participant had a great chance to expand their personal comfort boundaries. Mad respect for each and every one of the participants who made it to the finish and those that had the desire to make it.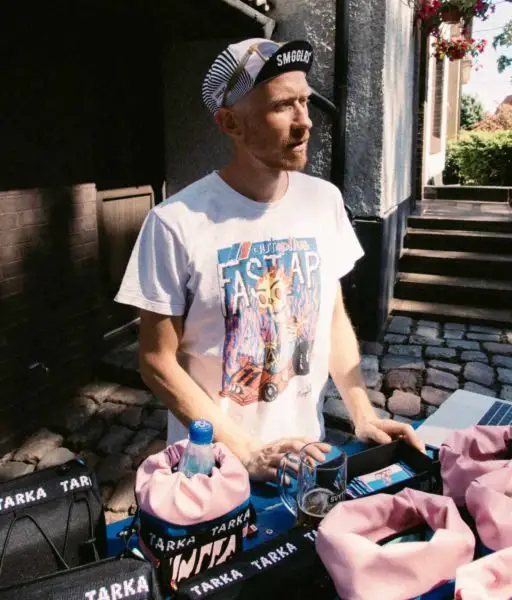 The day began early with a proper breakfast at the docks. Everyone's energy levels seemed high, jokes were being made. No one was thinking that these jokes made at the breakfast table would ever come to life. By 8:00 am everyone is lined up for the police escort through the city, and off we go.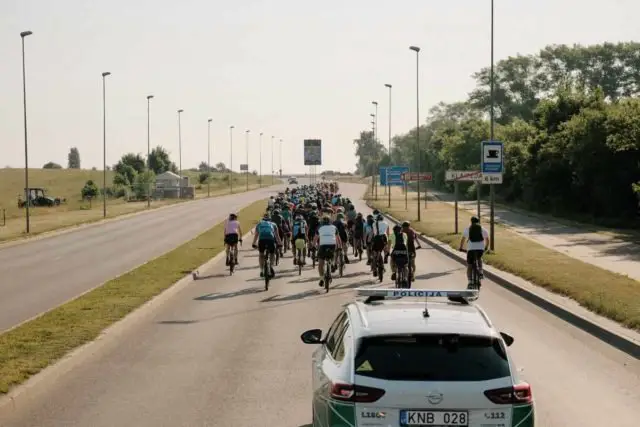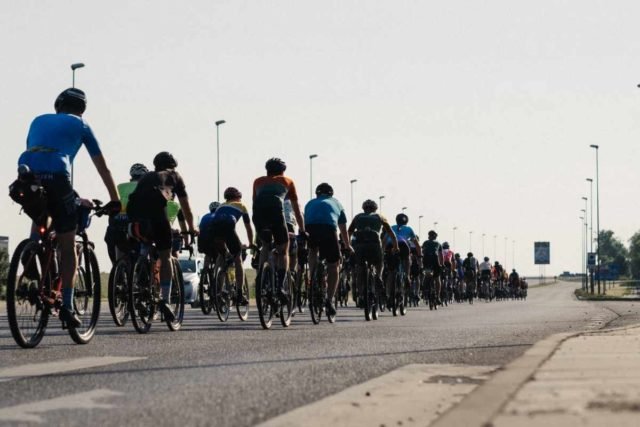 150 cyclists who made the decision to take on this ride started rolling towards the start. 11.8km outside of the city. Here we go! Right from the start, we hit some gravel, mini climbs, cobblestone roads. This was a great start to test and see who packed their rigs properly and the ones that didn't, as within the first 200 meters things were flying off people's bikes.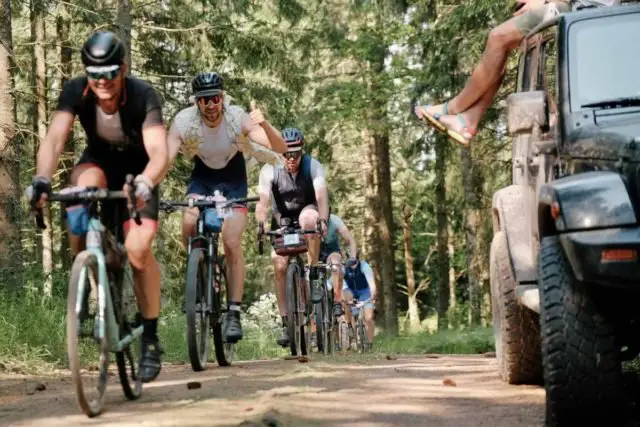 Some tough decisions had to be made as this was only the beginning: "do I need a 3rd water bottle?", "was that my phone that was flipping under my wheels", "if I stop now, will I catch my buddies later on?" Sooner or later everyone made the first 100km with a big smile on their faces.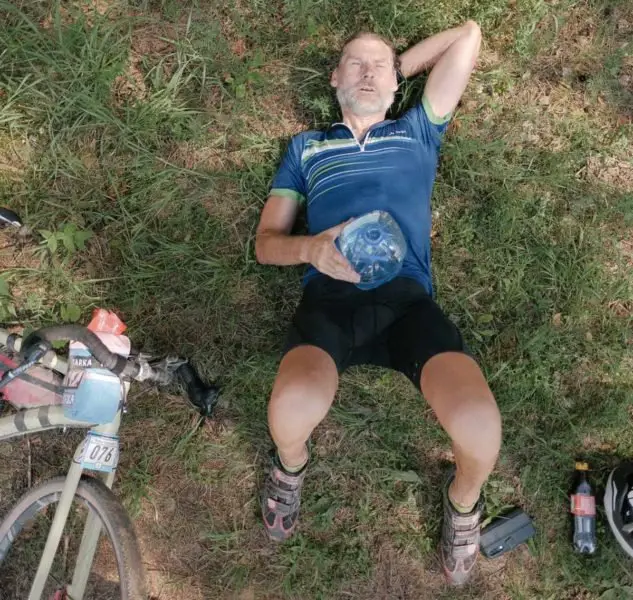 Part of our crew decided to go further and others decided to stay back, catch some shade and take a dip in the lake. There was a heatwave and it was damn hot… +32C in the shade and like +45C on the wide-open gravel under the sun. If you were riding on the tarmac – the tires were sticking to it, if you were on the gravel – flames were burning your leg's hair if you haven't shaved them 🙂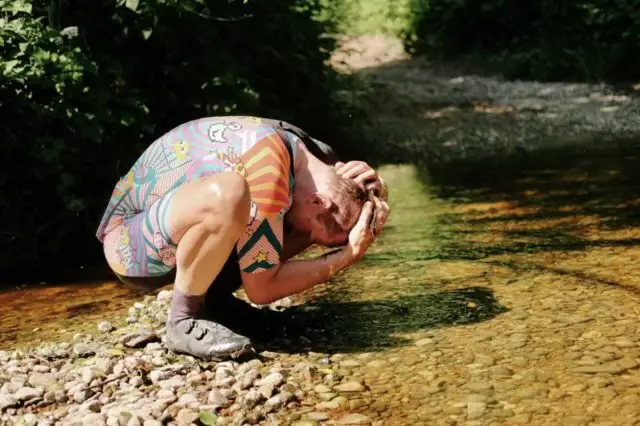 A few hours later, after taking a well-deserved nap (at the beginning of the race) our part of the crew decided to move on straight into the biggest "Tarka" section of the trip. 20km of gravel that's basically a big cheese grater for your whole body. Few stops at friendly villagers' houses for a splash of cool water and we were on our way to our destination 250km away from the start.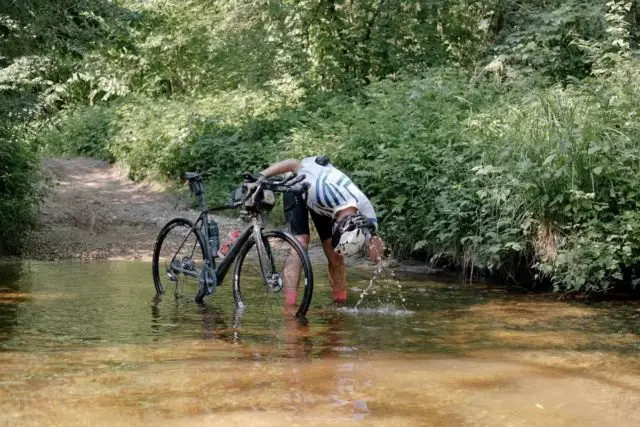 On the way to Kėdainiai, we met a lot of people who doubled down their pace due to the weather conditions. Many of them looked drained. We even found a guy laying in the shade trying to recover from heatstroke (we're not doctors, just guessing). He was puking and wasn't able to hold down any food. We couldn't leave him there like that. We offered him to ride with our peloton to the nearest city, after having ice-cold water poured on him to cool him down. We left him at the nearest town, everyone was feeling like they might bonk at any moment, we decided to have a meal before the last 70km of the day.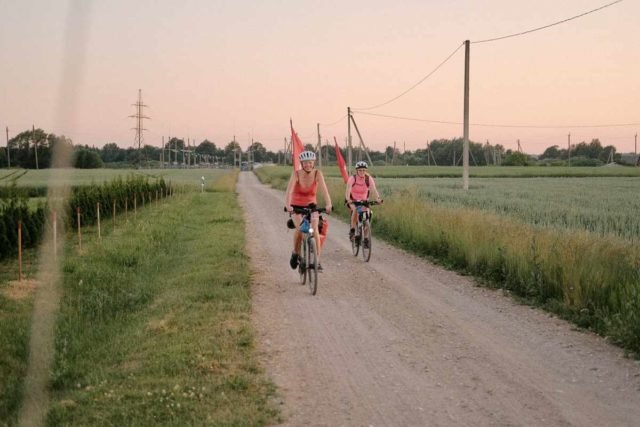 As the sun was setting, the ride became a lot more bearable. The landscape changed as we entered the most beautiful valley of Lithuania near river Dubysa, it was dreamy. Surfaces were changing road, gravel, single-track, everyone was overwhelmed with the ride as we rode into the night.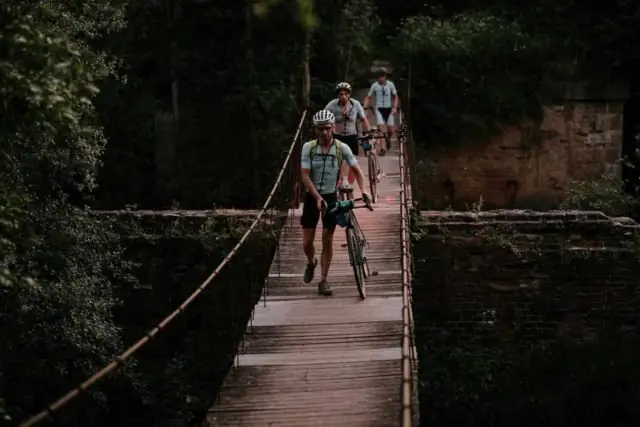 At 230km we arrived at the suspension bridge where we had to cross the river. It was pretty entertaining during the night – no one made the decision to ride it through. After the bridge, everyone's spirits lifted as we knew it was only half an hour left to the destination. Our battery levels were going low, but we knew that part of our crew is already there waiting for us and drinking beers.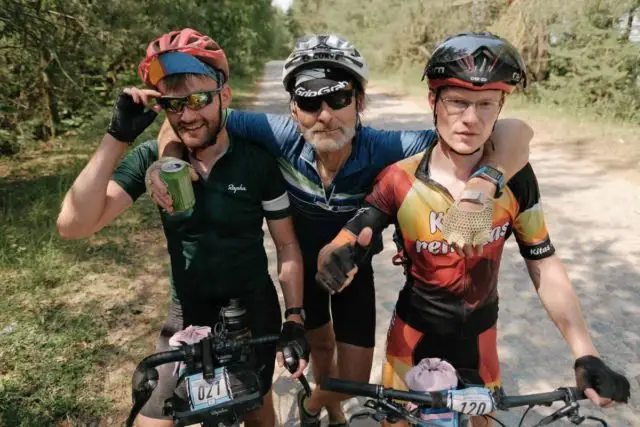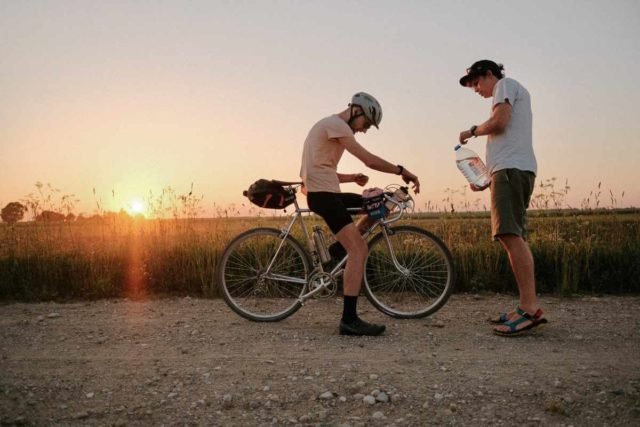 We reached the last section near the abandoned military base. The surface was similar to what a pile of dominoes looks like, just made out of concrete blocks. The funny joke is that the route didn't take you directly to the town, rather it was going directly towards it and then cut to the other direction. Someone finally noticed that we're actually going around the city and this definitely had an effect on our spirits. After endless kilometers of riding, we arrived at 1 am.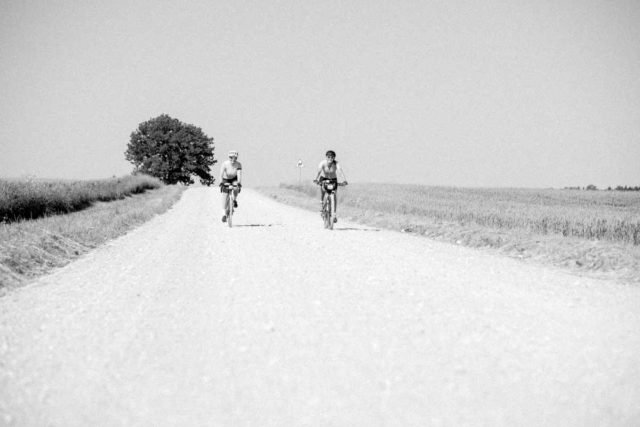 There was only one place that served food (gas station) and guess what, we met 30 other cyclists there. The shelves were getting empty, the only employee there was standing behind the counter and crying. Locals were coming drunk from parties to refill and the atmosphere was pretty hot.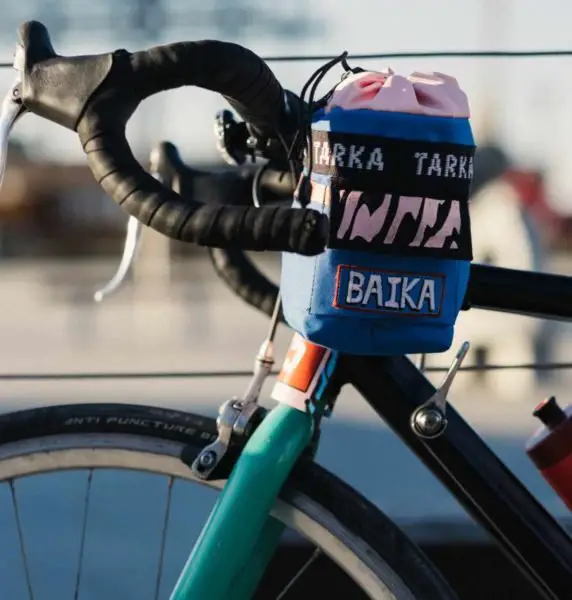 After getting our fuel, we rode to our place to get some sleep. One of our friends made a decision to end the race because of kidney trauma, few others took a shower and decided to roll through the night to avoid the sun tomorrow. The remaining few stayed and napped for a couple of hours. Oh yes, a nap at 165bpm, you can imagine…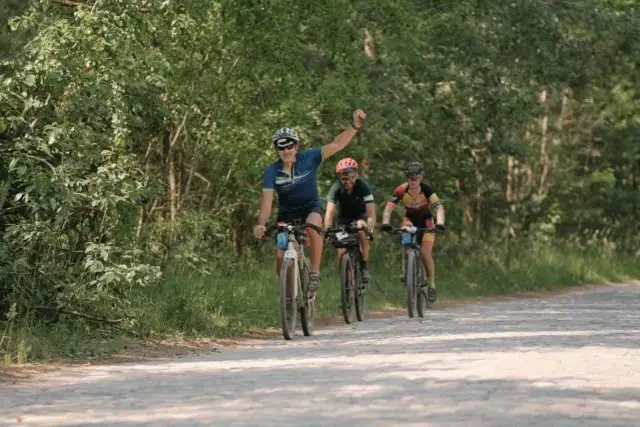 The three of us that stayed woke up at 4:00 am and 20mins later we were on the road. The first 30 km were the most insane during the whole trip, we thought it was over. Some time has passed and after four stops we have arrived at Kaisiadorys and decided to have breakfast. Some burgers and some coke were consumed – breakfast of champions we said. After some thoughts, another friend made a decision to stay for some more sleep. Two of us left, it was 120km till the finish line.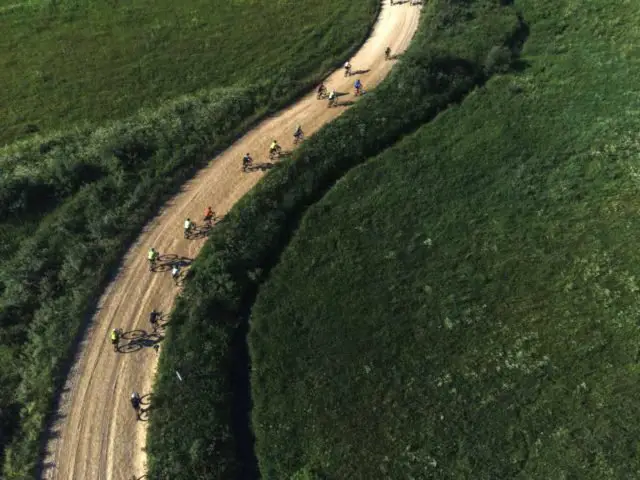 Burgers kicked in and we were moving pretty well. Few stops for ice bucket showers on the way and we were around 50km from Vilnius. Then we got some news that friends who decided to skip sleep have crossed the finish line. This was a good motivator for us.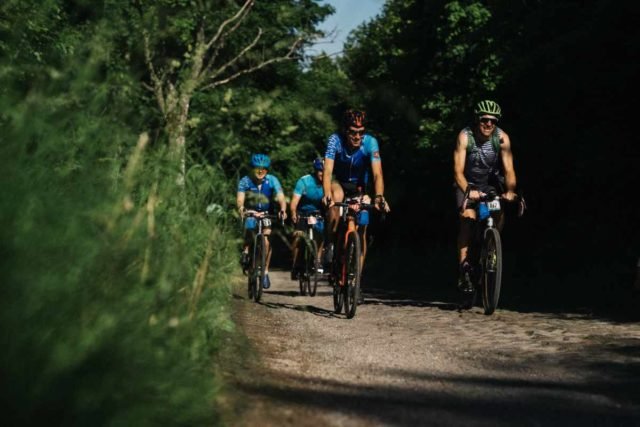 My friend was leading us through the paved surfaces with his road bike whilst I was showing around in the dunes. In the last 30km, I have decided to take one caffeine gel. Never took one before, and I haven't gone that fast before. At 2:00 pm we're crossing the finish line and it's over. Without much of a hurry we finished the race in 29:47:00, our friends who decided to skip the sleep made it at 26:34:00. Meanwhile, the winner of the race made it in 14:21. All Tarka bags made it safely to the finish! If you worry about that, feel free to pay us a visit and check our collection at www.tarkaco.com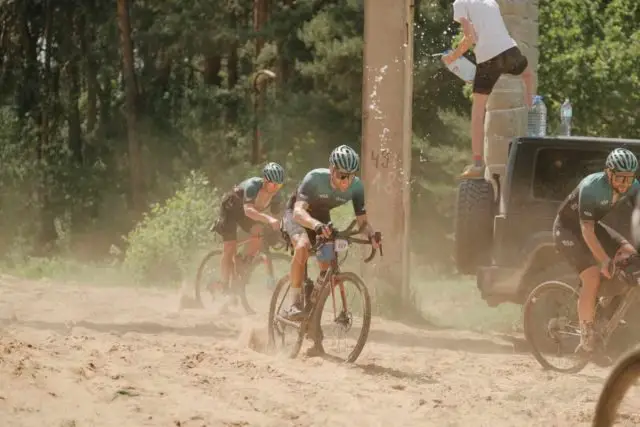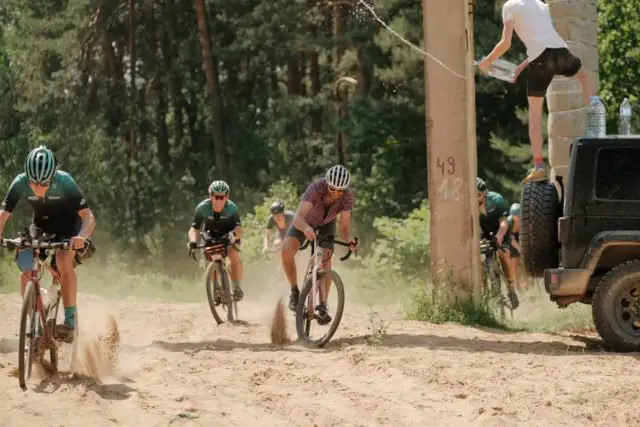 There were some cool strategies to make it through in these conditions, there was some serious sportsmanship. So many good lessons were learned and even better memories were made. Baika Tour 2022 is something you should be looking forward to.
Baika Tour Website – Baika Tour Facebook Page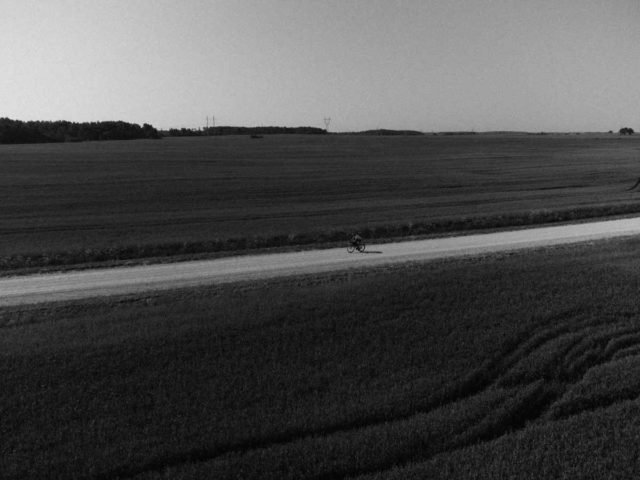 *We've heard that lady who was working in the gas station during Saturday night has received some flowers in return for the service she did.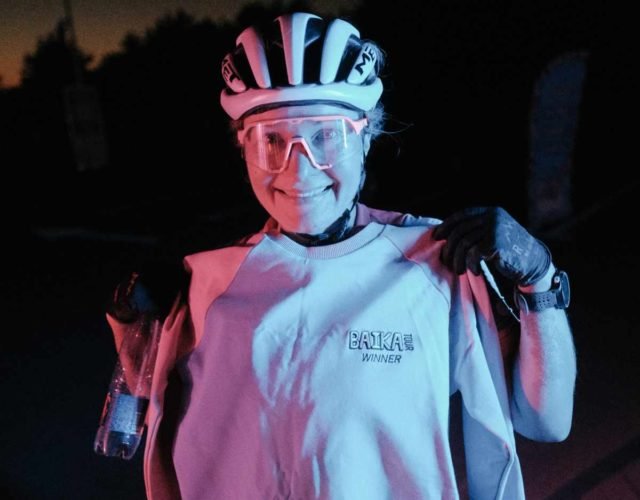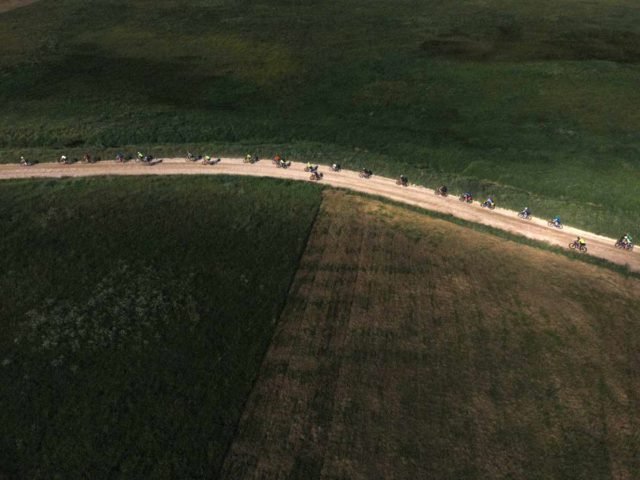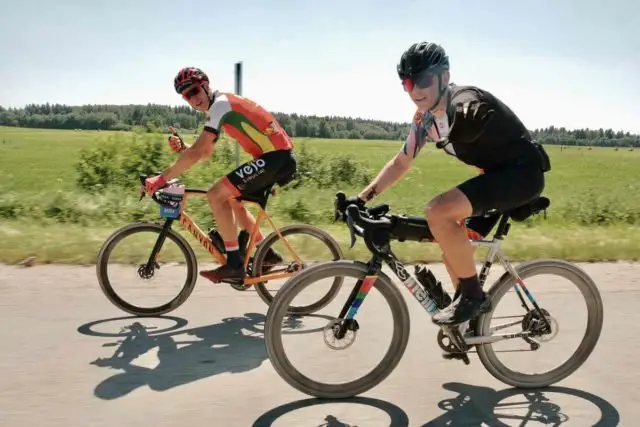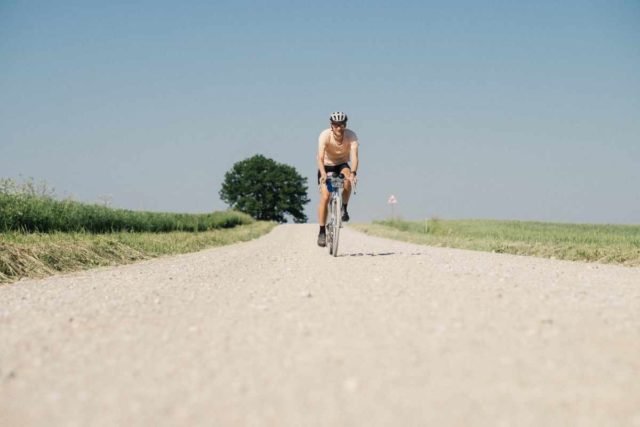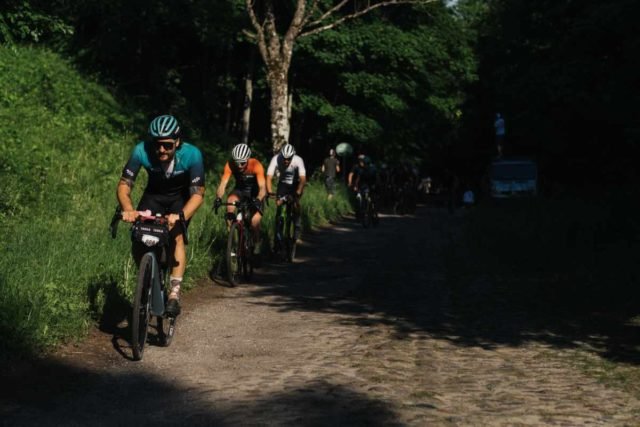 Thanks for reading!