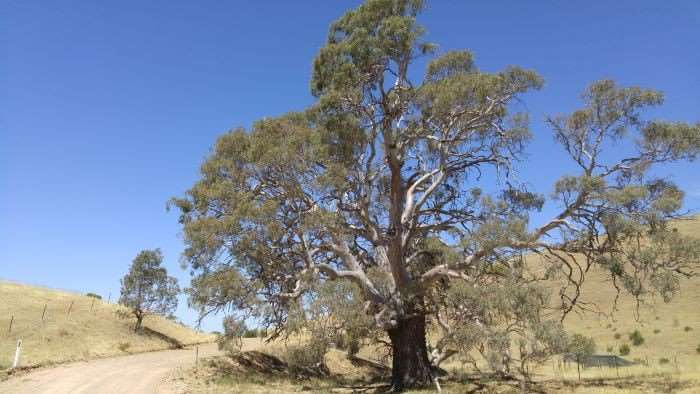 January 7, 2016 – There are so many dirt and gravel road options in the state of South Australia, it is becoming a real first world problem to assemble routes that won't go on forever! As has been the trend the past few days, the excellent summer weather continues with almost no cloud cover to be seen. Time to bust out the sunblock and ride!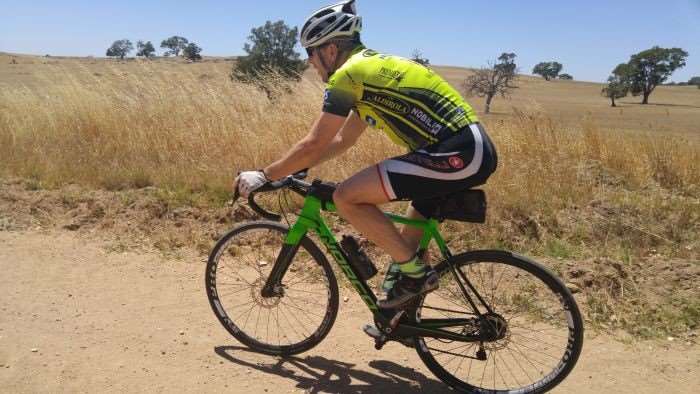 For today's route, I (JOM) was joined by Tim Dixon, a lad from my hometown of Adelaide, South Australia, who is among the growing number of local cyclists who love crushing gravel roads. Note Tim's choice of bike – Norco, a Canadian brand, rarely seen in the US of A, but commonplace in other markets throughout the world.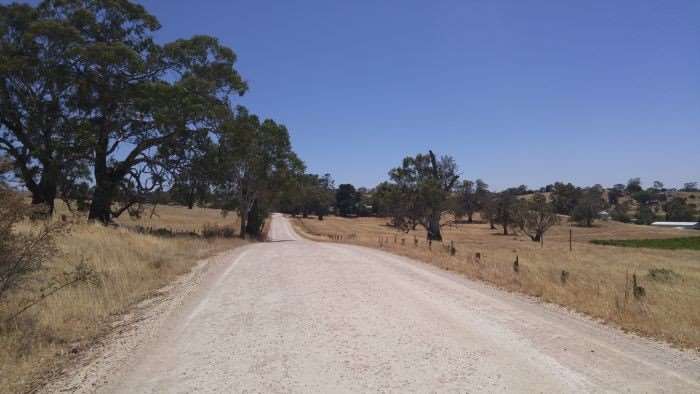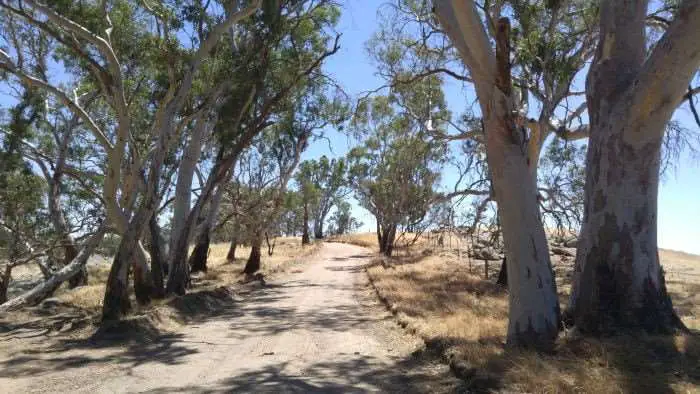 Today's gravel ride began in the South Australian town of Springton, and headed northeast to the town of Sedan via Keyneton. As mentioned in an earlier article during this trip, I (JOM) don't go about planning routes based on wind direction. You cannot change wind direction at an organis(z)ed ride or race, so why worry about it?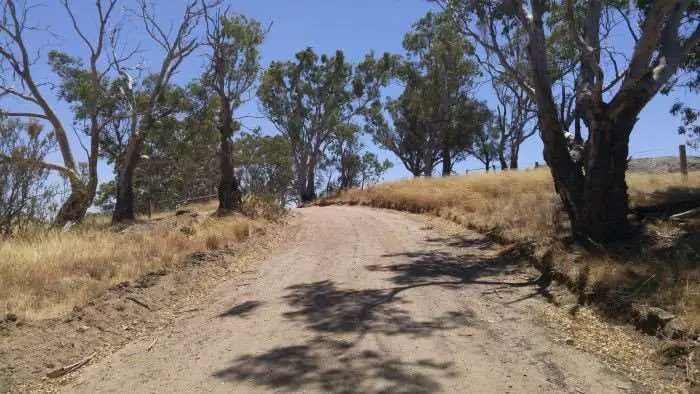 Consequently, a lovely tail and side-tail wind pushed us along as we headed north, making for a tough head wind during much of the journey home.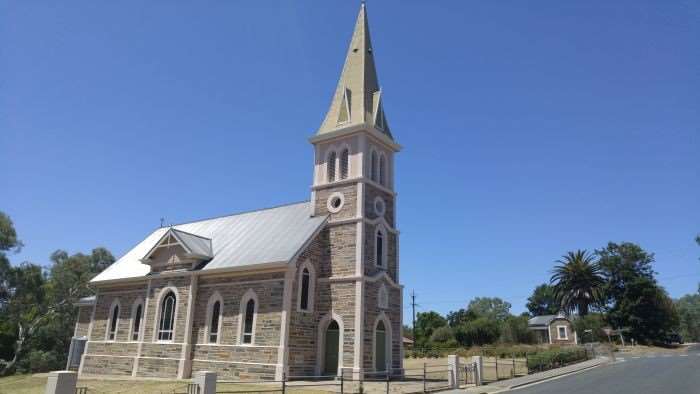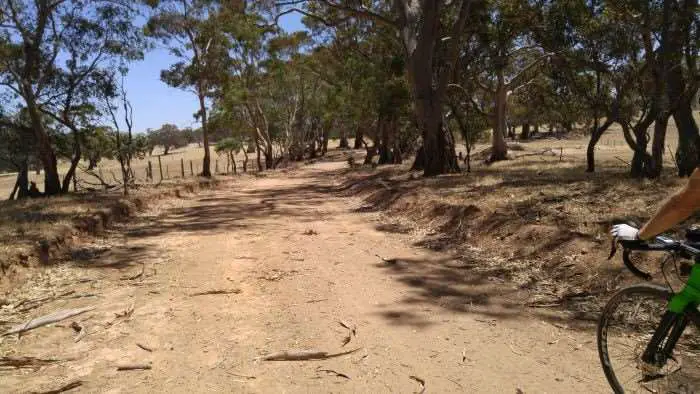 Since I (JOM) first started riding dirt and gravel roads back in 2007, I've seen some amazing scenery in my travels. Once again, my home state of South Australia continues to blow me away with its beauty.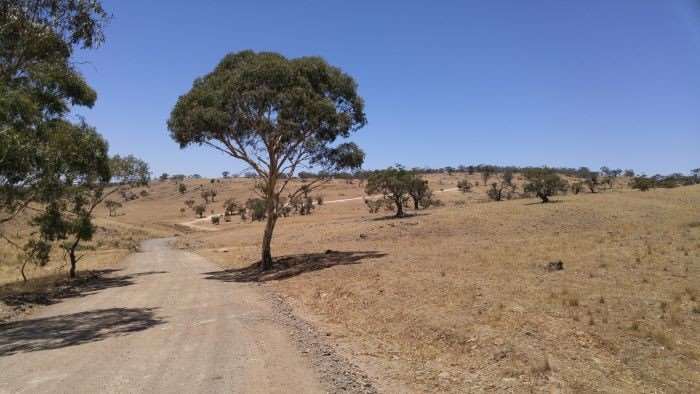 Gravel cycling isn't always about putting your head down and grinding away; its also about the quiet and solitude, and taking in the sights.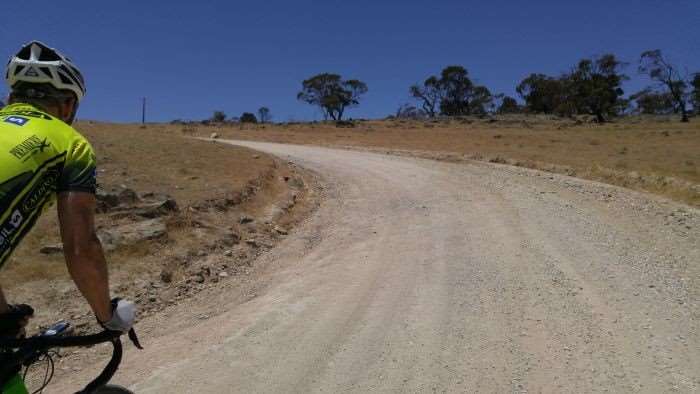 While I had company in the form of Tim for today, we had almost no company in terms of vehicular traffic along the gravel roads. I (JOM) set a record the day before for the number of cars NOT seen along the way. Today, that record was broken – only two cars were spotted as we trundled along! Amazing!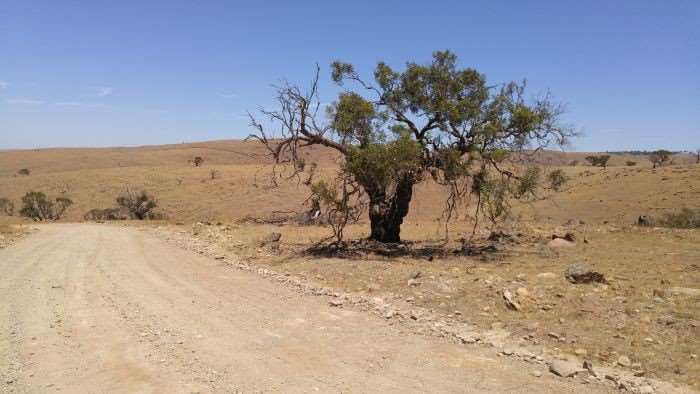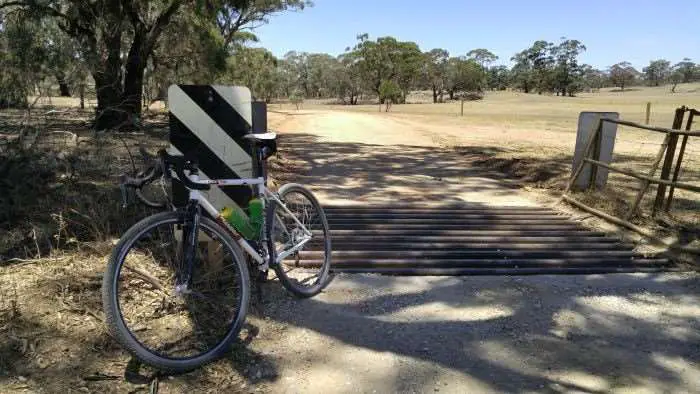 If you view JOM's Strava ride data at the bottom of this page, you'll see the elevation dropped significantly once the ridge to the west of Sedan had been descended.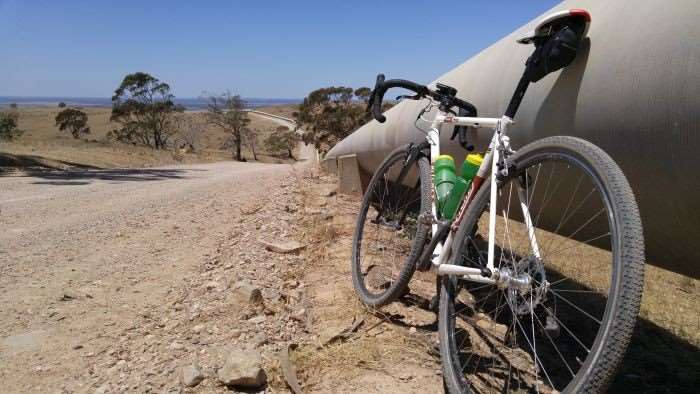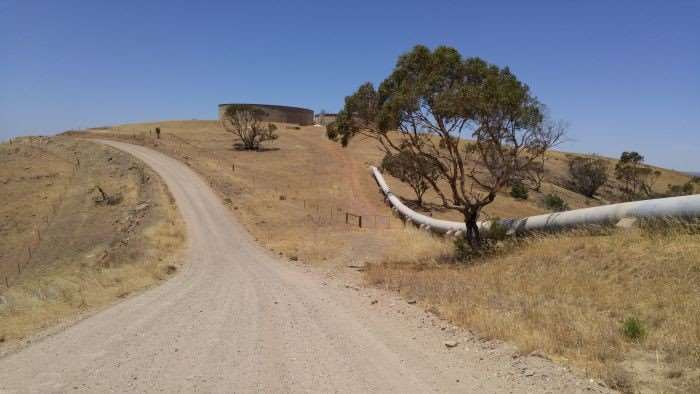 There was plenty of climbs on offer for today's route, but thankfully, none were particularly leg breaking. Rather, there were many, and they came together one after the other. In all, over 1,150 metres (almost 4,000 feet) of climbing in 91.7 kilometres (57.3 miles).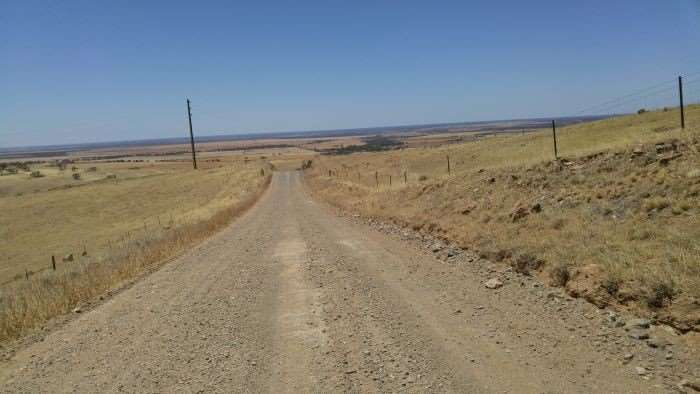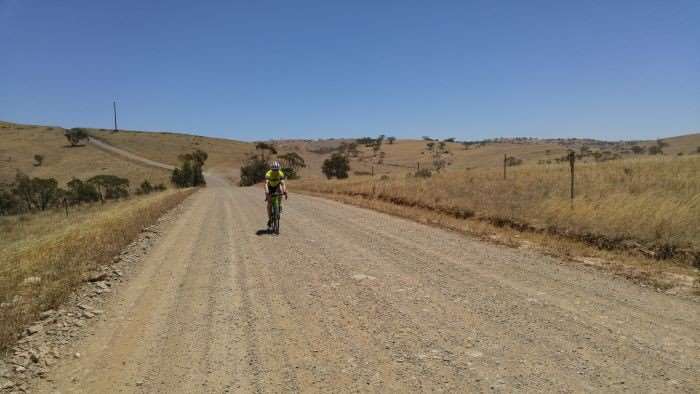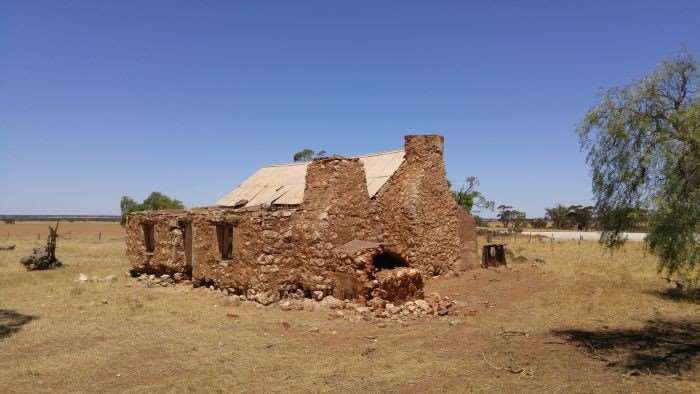 The ride's mid-point and refueling spot was the town of Sedan. Once a busy railway town  complete with steam flour mill and agricultural machinery factory, things are a tad quieter nowadays.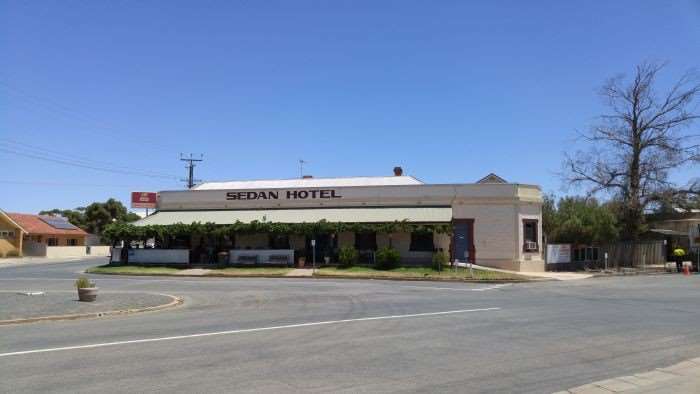 Located at the centre (or center if you're Americano) of town is the Sedan Hotel – aka pub. While there are probably some rooms for rent, beer and food are the primary offerings in these establishments. While the thought of a cold brew in the middle of today's ride was very tempting – check out Monday's ride

– Tim and I chose instead to hydrate at the local IGA supermarket.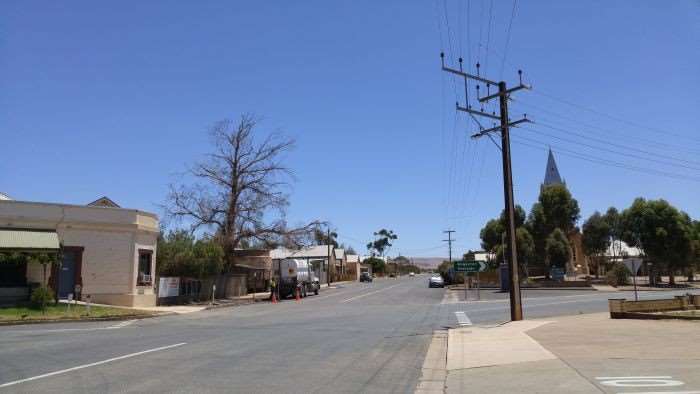 The return leg of today's journey was tough, due to the headwinds I (JOM) mentioned earlier. Having Tim for company kept me honest. Ordinarily, I am happy to chug along and zone out. Having him along forced me to ride a harder tempo which is difficult to do, at least in terms of motivation.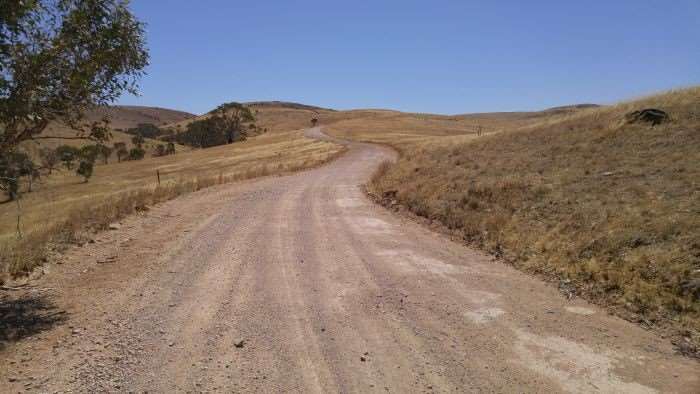 Incidentally, Tim was riding with a power meter sans heart strap, while I (JOM) was recording heart rate data only. If you click HERE to see Tim's Strava data, you can see it was a solid day on the bike.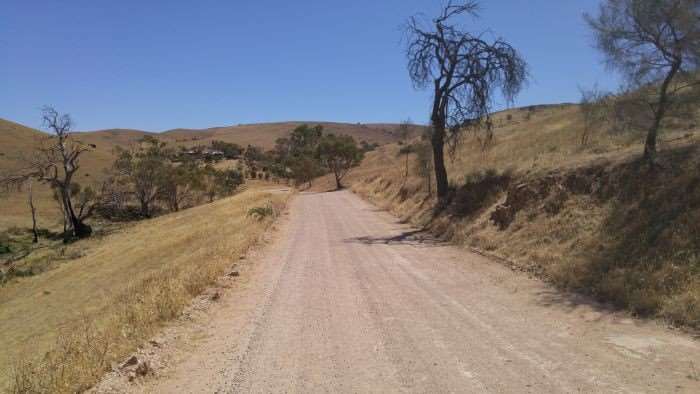 No gravel ride in Australia would be complete without the obligatory kangaroo sighting, and today's ride was no exception. While I (JOM) captured some video footage with the camera phone, it wasn't quite good enough to be shared. But have no fear, that will change in a future posting 🙂 In the meantime, enjoy the camera phone video captures below.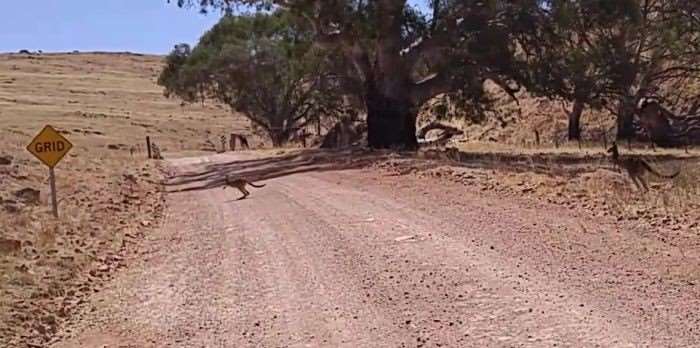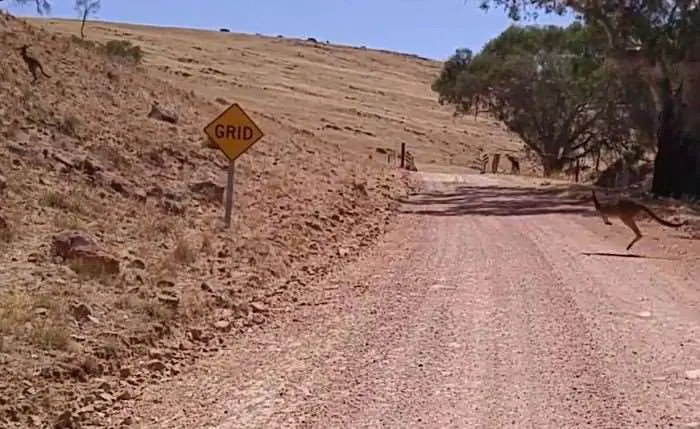 Eventually all good things must come to an end. With the late start of the day's ride, Tim and I rolled into Springton at close to 5pm.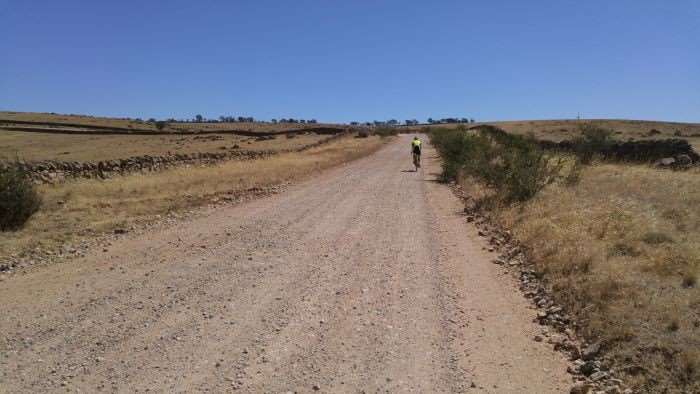 If you've never visited Australia, one thing that differs greatly from the US of A is the strength of the sun. I (JOM) sometimes unwisely eschew sunblock on the northern side of the equator. Here in Australia, that is ill-advised.
Even with sunblock – in combination with late afternoons spent in the open and plenty of wind, I (JOM) are toting around a much stronger tan than when I left in Florida – which isn't necessarily a good thing. Play it safe, block the sun.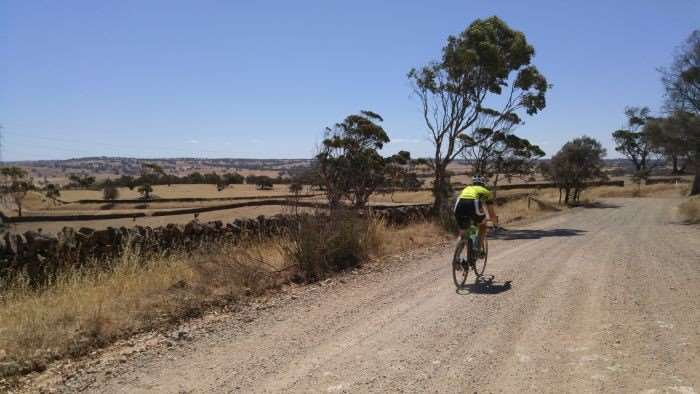 Strava Ride Data
For those so inclined, you can check out my ride HERE.
Keep watching the Gravel Cyclist site, there are more Australian gravel rides and video on the way!
Thanks for reading.