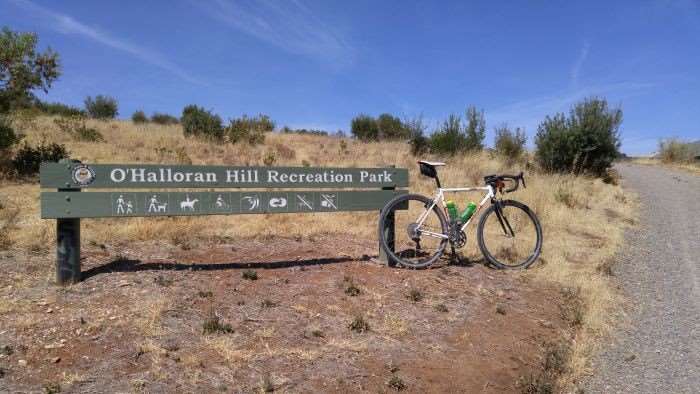 January 18, 2016 – Adelaide, South Australia.
Taking full advantage of the Tour Down Under's rest day, I (JOM) decided to do a bit of local exploration, versus hopping into the car and driving somewhere remote. If you haven't caught some of my earlier postings about gravel cycling in my South Australian homeland, I am doing a little double dipping. Vacationing and crushing gravel roads on the Ritchey Breakaway CX rig, and working in a journalist capability covering technical details of pro bikes at the Tour Down Under on behalf of BikeRumor.com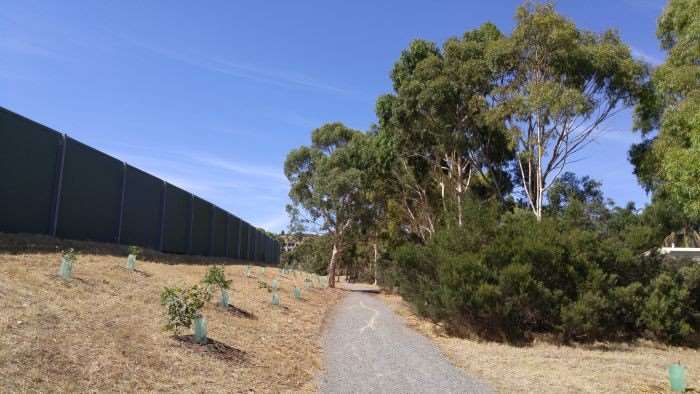 So, what is the Southern Expressway? Wikipedia does a much better job of explaining it than I can, so here's a little excerpt from their article. "The Southern Expressway is a freeway in South Australia. It was previously the world's longest reversible one way freeway, although it has since been turned into a regular 2-direction freeway."
Running parallel on the east side of the expressway is the Adelaide Southern Veloway – or the Patrick Jonker Veloway as it known nowadays. Patrick Jonker is a legendary, now retired Australian road cyclist, who can be spotted riding his bicycle about Adelaide.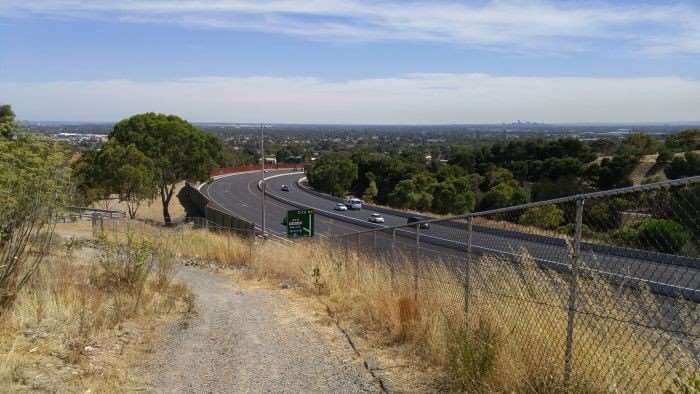 On the other side of the expressway, is the more interesting but not-so-well known, Southern Expressway gravel route. Or on Strava – which I only use for gravel cycling uploads – is referred to as "Veloway Southbound – Cyclocross Route". Now, this route may not sound super interesting, but…
In the past, I'd spotted bits and pieces of this gravel track while driving the expressway and wondered, "hey, is that a gravel road I see over there?"
I was hoping for an easier ride. Monday = take it easy day.
I was short on time and didn't want to be out all day.
The weather forecast was for 39 degrees Celsius – 102 degrees Fahrenheit… again, emphasis on a shorter ride.
I left where I'm staying a little later than planned at around 10am. Those who are familiar with Adelaide know what riding Marion Road on a bicycle is like – a wee bit of traffic, but a good bike lane most of the way. Certainly much better than South Road near Edwardstown!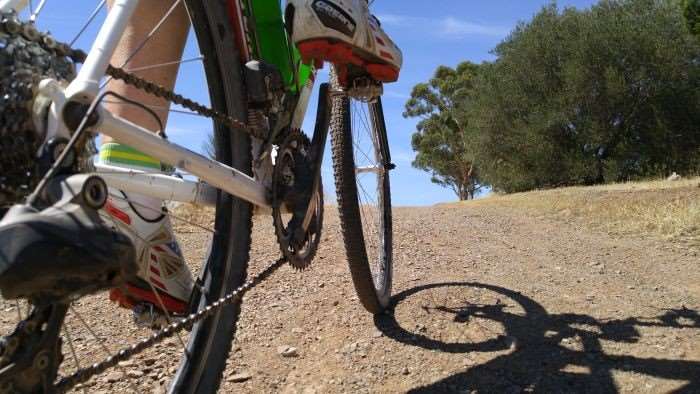 Once off the main arterial roads of Adelaide, the paved Patrick Jonker Veloway leads to the gravel version – if you know where to look. A big thanks to Baron Zuraw of the AdelaideCyclists.com website for the helpful tips!
The climbing on this gravel trail begins immediately, and steepens quickly. It is not road bike friendly at all. While there may be one or two sections you could bluff, a CX bike or MTB is optimal – with some low gears.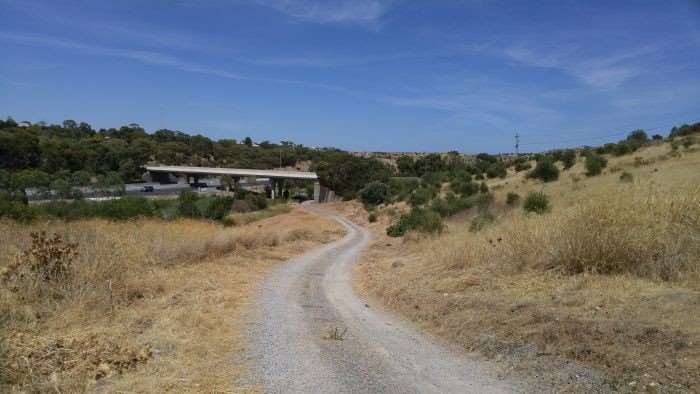 With steep and short punchy climbs, come steep and tricky descents. Nothing overly technical to worry about, but real easy to overcook a corner if you don't behave yourself.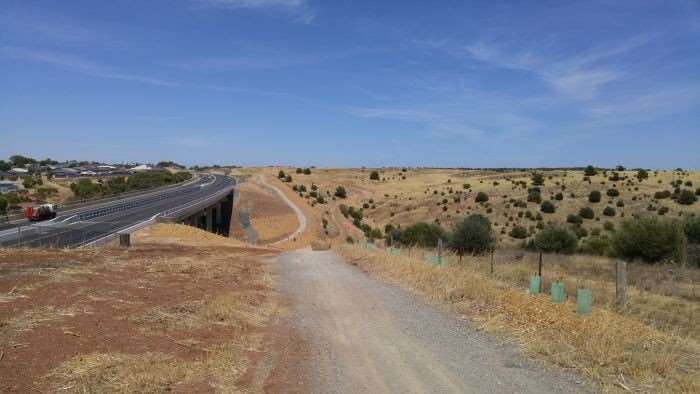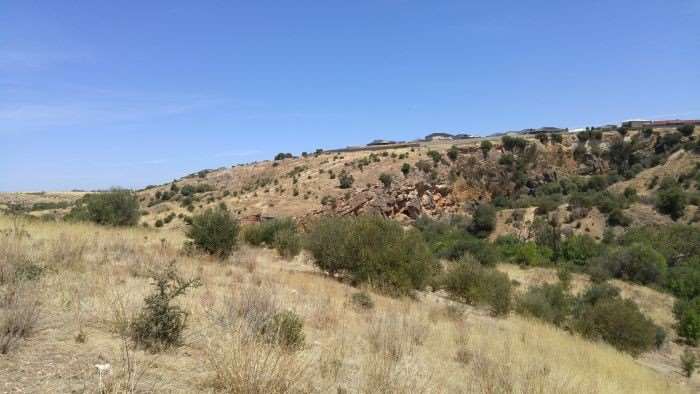 There are parts of this gravel trail that cruise the edge of suburbia, and cross a few busy roads. They're nothing at all to worry about as long as you pay attention, and follow the road rules. Blokes like my Americano teammate K-Dogg may have trouble though. He never could get his head around riding on the other side of the road when he visited Adelaide in 2011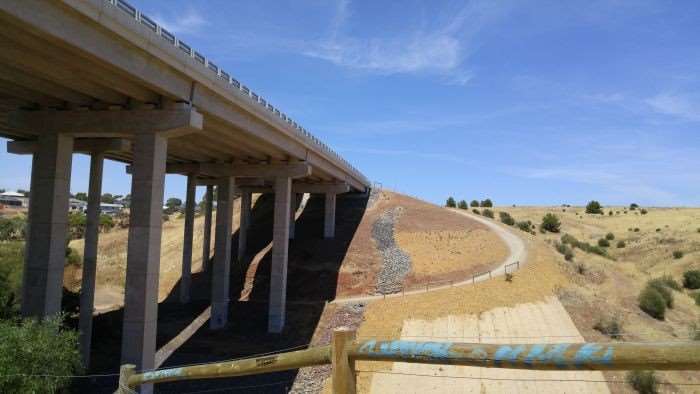 While the Southern Expressway gravel route isn't my thing – I prefer country roads in the middle of nowhere – the track is a perfect course for cyclocross intervals and skill development – climbing and descending steep grades.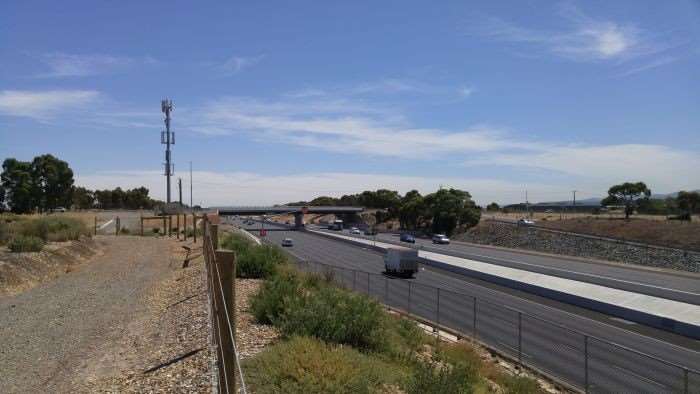 However, to provide myself with some incentive to make this a great ride, I planned to ride some dirt and gravel roads to the east after the expressway gravel trail had terminated.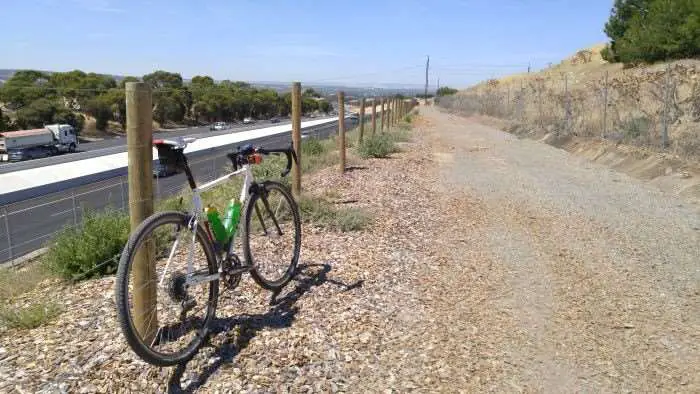 That would have been fine if I'd paid heed to the satellite map view of my planned route. One or two proposed roads looked a bit dodgy / possibly non-existent. At the time of planning, I thought "no worries, if there is an issue, I can always do a bit of hike-a-bike".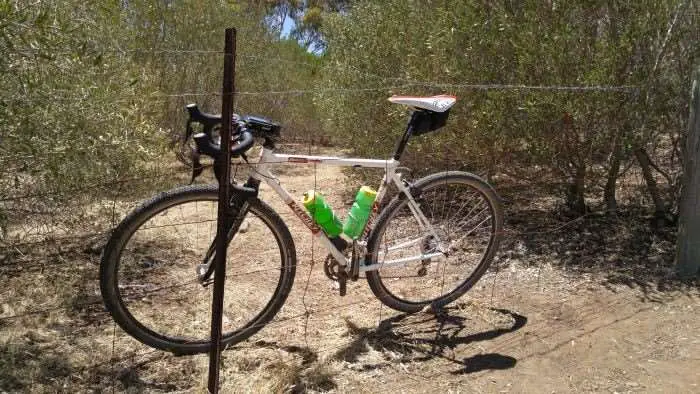 However, in reality, this part of the route was a total fail. I don't endorse trespassing nor recommend you follow my route track – in fact, my Strava ride for this day is now private – nothing personal!
Why? Because I ended up on a horse farm with barbed wire and double hotwire in a couple of places. Definitely a sign that my course planning was way off! Scroogled again…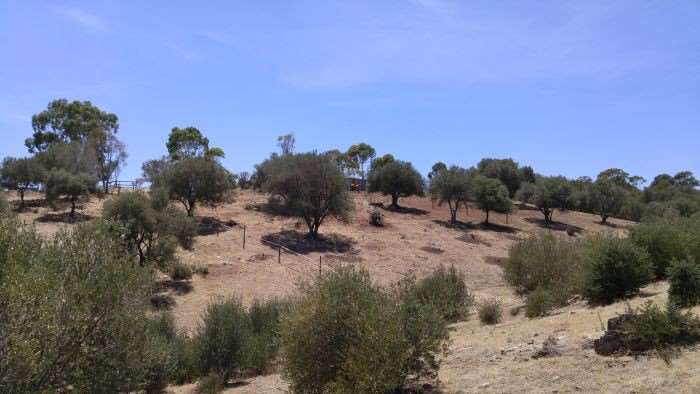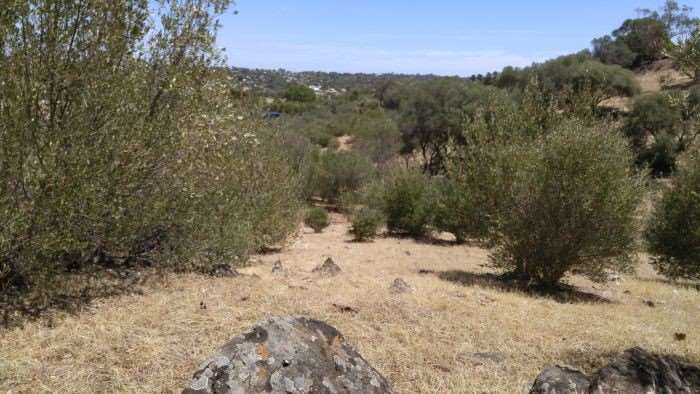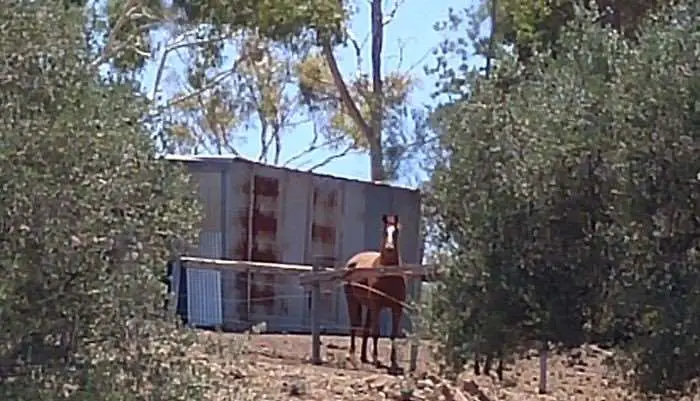 Some serious backtracking was required to get out of this mess. Because of the increasing heat, I made a decision to abandon any other planned gravel on the route and head for home. That meant, riding Main South Road – a sometimes busy paved road – at least until I had descended into the foothills of Adelaide. Local Adelaide cyclists will know what roads I'm talking about.
Lessons learned on this day:
Hot weather is forecast? Go out early. This isn't the first time I've felt the heat by starting late.
Hydrate – a lot. The long and open sections of pavement during the return journey cooked me. I cracked bigtime, about five kilometres from where I am staying.
If your route is questionable, ALWAYS have a Plan B or exit strategy.
You need low gears for the Southern Expressway gravel route. I would have appreciated one cog lower!
While this wasn't one of my best rides, it was far better than working!
I shot some video of this ride, which I hope to assemble soon. Thanks for reading!