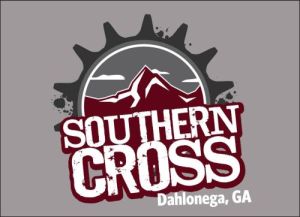 From the promoter:
On Monday, February 16th, North Georgia was hit with freezing rain that has caused considerable damage in some areas, particularly the National Forest land being utilized for our course. Miles of forest service roads are impassible with downed trees, downed powerlines, and ice and snow covered roads, especially at the higher elevations. The USFS estimates a two to three week cleanup for the amount of damage that the area sustained. Montaluce Winery has also been without power since Monday, as have many homeowners and businesses in that area. Emergency response in these areas is nearly impossible due to the ice and downed trees. We were not able to survey the conditions until this morning, so I apologize for not being able to get the word out sooner.
With that being said we have no other option but to postpone the race until mid to late March. We will send out a second email once we have final USFS approval of the new date (hopefully in a couple of days), however we want to get the word out to you now so you could cancel any hotel reservations if you are coming from out of town.
We realize some of you may not be able to attend the rescheduled date, so we will give you some transfer options as well as the opportunity for a refund, but please let us send you the new dates/transfer options before making a decision. Again, this should come within the next few days.
Please help us out by spreading the word to your riding buddies and teammates, as it might take me a while to get down the phone call list of 300 riders.
I sincerely apologize for the inconvenience, but sadly the weather is one of those things that is beyond our control. I know many of you were excited about racing in the epic conditions this weekend, but perhaps with a date later into March, we will have sunshine and warm temperatures.
Thank you for your patience and understanding, and we hope you will still be able to join us on the reschedule date in March.
Lisa Randall