Circa 2020, Covid-19 aka Novel Coronavirus is making its presence felt across every part of human society. Nothing is immune, every facet of human life has been touched upon; travel, the stock market, small and big business, sports, entertainment and even the world of gravel cycling.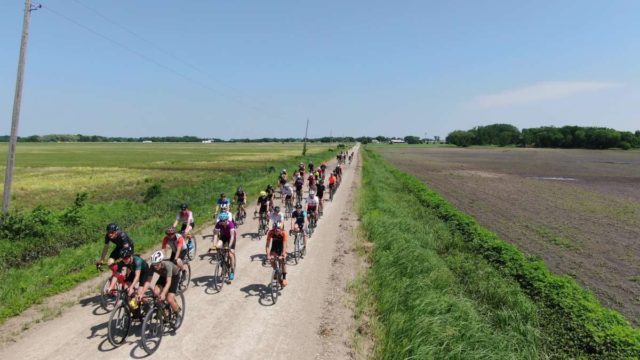 Dirty Kanza, now owned by Life Time, is arguably the world's biggest and best-known gravel bike race on the planet. Will it happen, will it be rescheduled?, have been among the top questions fielded recently to Gravel Cyclist HQ.
As the subject line indicates, Dirty Kanza for 2020 has been rescheduled, with race day for all events (barring DK XL) happening on Saturday, September 12, 2020, whilst festivities kick off on Thursday, September 10, 2020.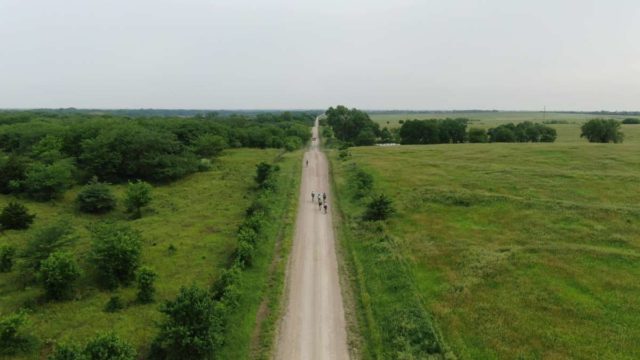 This morning, I spoke with Kristi Mohn, one of the key team members of Dirty Kanza / Life Time. The conversation went like this:
JOM: Kristi, everyone's been wondering about what Dirty Kanza is going to do with the 2020 date, if it will change? If so, what is the new date?
Kristi: We've been working with many people to get through this whole Covid thing, the event now runs from September 10th to 13th.
JOM: Did your decision take into consideration Emporia area communities and other events happening around that time?
Kristi: The first thing we had to do, consider what worked for the community that hosted the event. Once we vetted some dates there, we worked with regional race promoters and reached out to make sure if there were toes we were stepping on, we had a plan. It has been a process for sure.
JOM: I can only imagine the number of phone calls and emails you've sent coordinating all of this. How do you think the town of Emporia is going to take this news? I'm sure many locals have been wondering about a date change and so on.
Kristi: Dirty Kanza has a big economic impact for the City of Emporia, it's going to have an effect for several of our small businesses that have already been suffering from restrictions associated with Covid-19. Not having that May 30th pickup date is going to be difficult. As a gravel community, we're looking at a very packed Fall schedule. I believe we'll see a lot of effects of that, how racers and athletes choose events that they want to attend. Personally, I feel we'll see people making a big push towards staying closer to home. The economic impact of this is going to come to fruition as we move forward, it's going to be challenging for sure.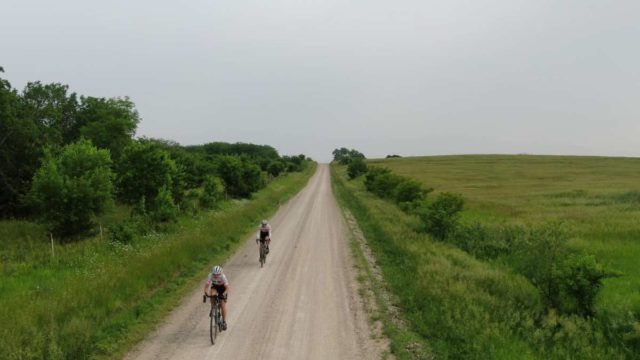 JOM: I agree, I forecast the event schedule would be a problem, I'm already seeing it on my website's calendar as events that aren't canceled for 2020, begin shuffling around. With the new date, do you expect those who are fearful of say, big crowds and so on, shun the event due to lingering fears of Covid-19?
Kristi: We have to completely anticipate that. Where the appetite will lie for very large events, I don't know where that's going to be. The virus is dictating the timeline and we have to wrap our heads around what that means. I have no idea what that timeline is going to be but at the same time I'm anxious and excited to start getting the gravel community back to real-life rides. Our virtual camp this week has been a blessing in my mind, for myself and for the whole Dirty Kanza team putting this thing together, but virtual life is in no way a replacement for real-life contact and stories that come out of it. Looking forward to that day!
JOM: Worst case scenario. Assuming this horrible situation is still lingering around September, would you cancel Dirty Kanza for 2020?
Kristi: Our goal is obviously to host this event. We're being very diligent and patient, and work through all of the information as it comes to us and make the decision that we feel is the right one for the health and well-being of all the different communities that Dirty Kanza ends up serving. That's the best answer I can give right now. It's not something that we're prepared to say we're going to do, but like everybody else, we're watching everything.
JOM: Final question. The waitlist. If people don't come to the race, will you be looking to the waitlist to substitute riders?
Kristi: We've talked about that alternative. We're trying to look at the ways this can be positive, even in light of the negatives that are going to be out there. I'm really proud of how our Dirty Kanza team takes a challenge on and looks for ways to rise above it, our virtual camp is the perfect example of that. We put that camp together in 10 days, I think it has been really well received by both the gravel community and also, the cycling industry. Beyond that, this situation has put new challenges in front of us, we've got a great team here locally and now with our expanded family, we're rolling up our sleeves and getting to work. We're here to serve athletes and community, we're going to continue to do that.
JOM: I'm pleased to hear you're moving forward, as you know, a lot of gravel cyclists focus and train specifically for this event.
Kristi: Thanks.
JOM: Kristi, thanks for your time today, I'll leave you to it.
Kristi: Bye for now!
Learn more at the Dirty Kanza Website