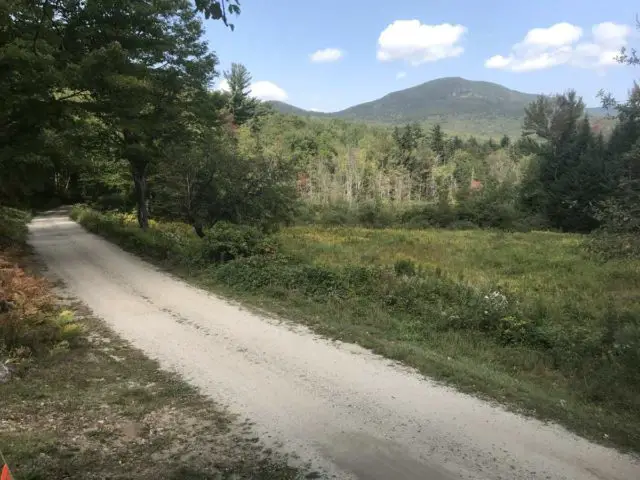 A personal note … 30 years ago I researched and wrote the book "50 Best Bike Rides in New England" (Globe Pequot Press, 1991, and now out of print). The tools of the trade sure have changed since then. I used to call bike shops and racing clubs for their route recommendations, consult my collection of paper maps, and make notes along the way on a mini tape recorder. Now it's Strava, Ride with GPS, and Google Maps. Way back then I had heard of Sandwich Notch Road but never tried it. This week, back in New Hampshire for a short vacation, with a free afternoon and my cyclocross/gravel bike on hand, I had my chance …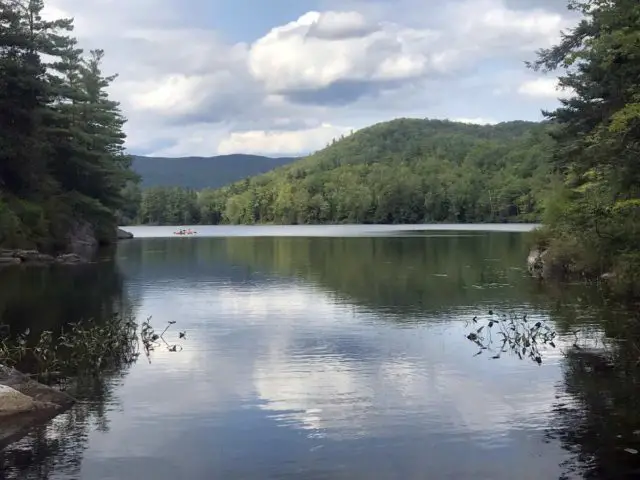 The route starts in Holderness, at the bottom tip of Squam Lake (made famous by the 1981 movie, "On Golden Pond"). Ashland and Waterville Valley would also be good starting points.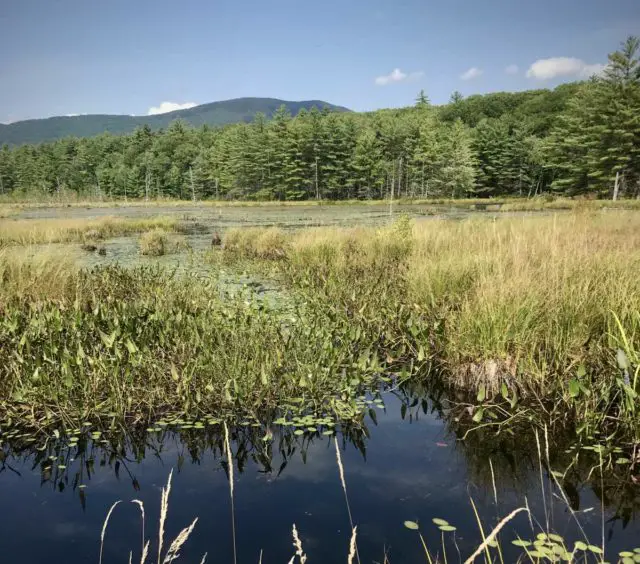 This version of the loop is 40 miles, half gravel/dirt and half paved, featuring a roughly 1,000 foot climb through Sandwich Notch on one of New Hampshire's oldest, longest, and most scenic unpaved roads.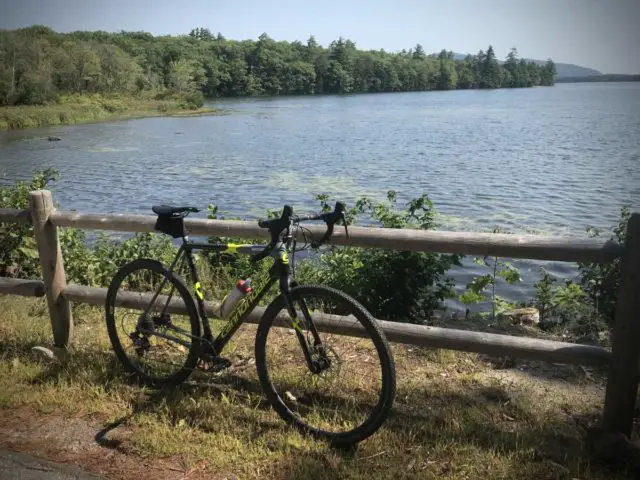 Start on 113 N., a freshly-paved roller through the woods with occasional views of Squam Lake to the right.
In Center Sandwich, turn sharp left onto Grove St. at the sign pointing the way to the notch. The road begins to climb and transitions to Diamond Ledge Rd. Pavement soon gives way to gravel.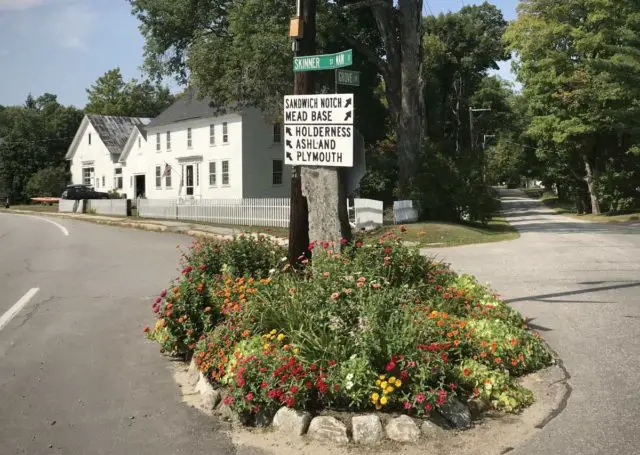 At the fork, stay left onto Sandwich Notch Rd. First carved out of the wilderness in 1801, this 10-mile dirt passage through the mountains offered farmers and lumbermen a shortcut east. Today, it gives access to hiking trailheads and a few different gravel or MTB options.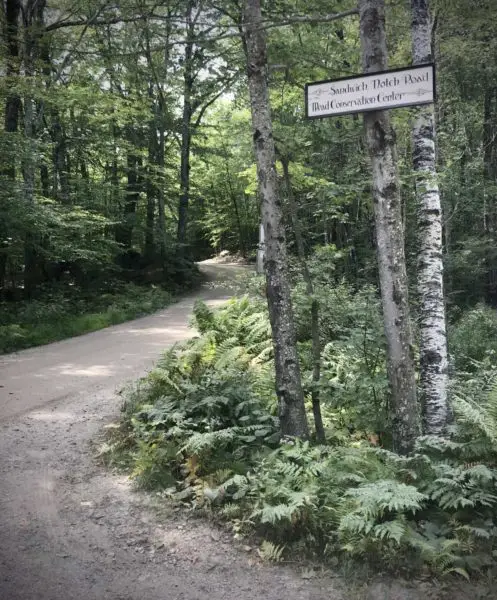 About halfway across, just past the Guinea Pond trailhead, one such option is to turn left onto Algonquin Rd. and descend on dirt along the Beebe River, rejoining this loop at the Bump Covered Bridge later on.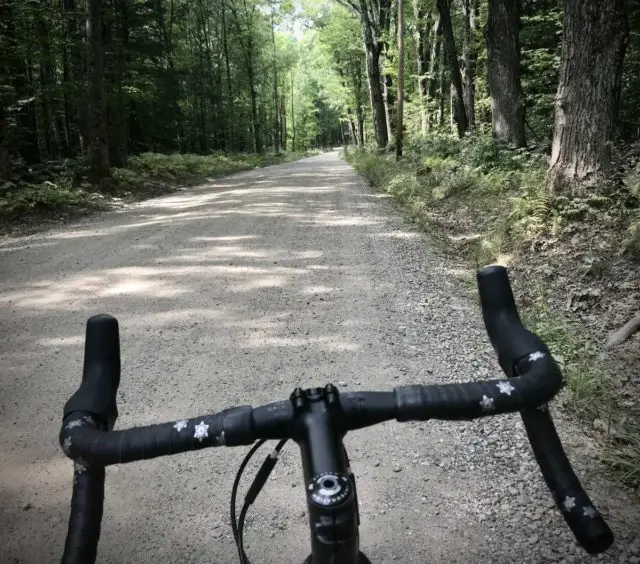 I continued straight. White Mountain views, more steep kickers where you may have to work keep front wheel planted, then a thousand feet down. One final screamer, and the road dumps out on onto Rt. 49. To the right, this wide-shouldered, lightly-trafficked paved road leads up to Waterville Valley Ski Resort, where on another day I'll come back and continue west on Tripoli Rd., 13 miles of scenic dirt and gravel to Woodstock. Today, I keep things within reason and turn down-valley, to the left.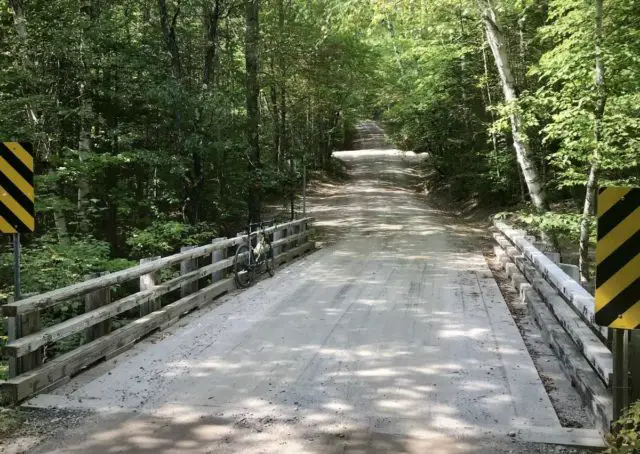 At Campton, turn left across the short dam onto 175 S., then a few miles later left again onto Perch Pond Rd. Pavement gives way to dirt and gravel as you pass the Bump Covered Bridge on the left. Gently rolling, the road continues through woods and past its namesake pond, where there's a small public access point for canoes and kayaks.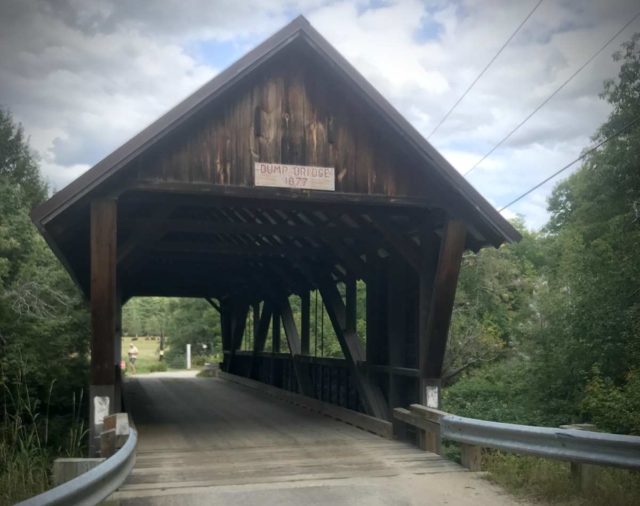 Left, back onto 175 S., then left again on Rte. 3 for the final few miles and a few more lake views on the way back to Holderness.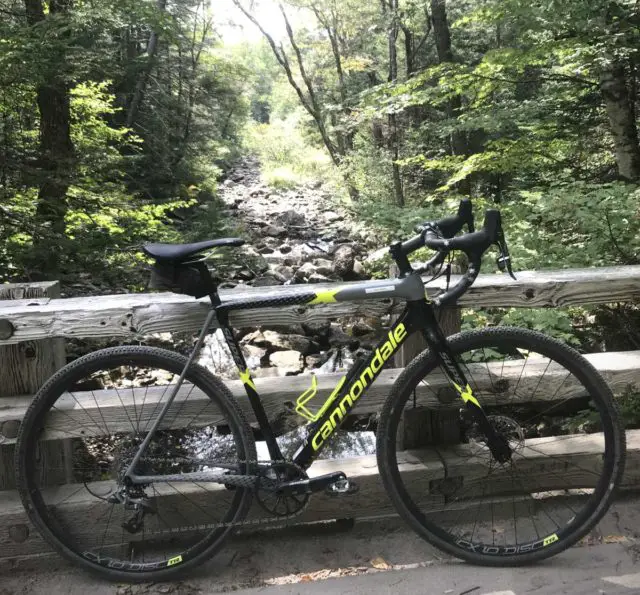 Bike notes: I rode my stock 2018 Cannondale SuperX Force 1. Set up for cyclocross with SRAM Force 1X, 33c Schwalbe X-Ones, and a low gear of 40×32, it proved almost perfect for this mix of pavement, gravel, and dirt. The "almost" is for occasionally wishing I had one easier gear. That would have come with the same year's Cannondale SuperX SE, the same frame spec'd as a gravel bike with 37c tires and a 11-42 cassette. But I was happy with my set-up, a good all-rounder for the mix of roads up here.
Additional Photos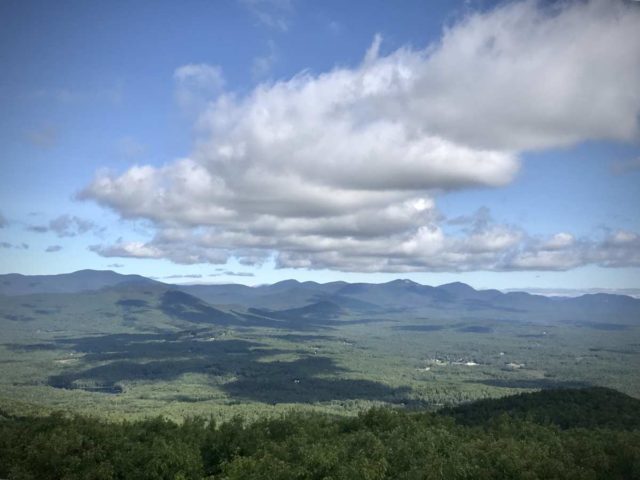 Many thanks to Paul Thomas for his article! Relevant, well-written guest submissions are welcomed.