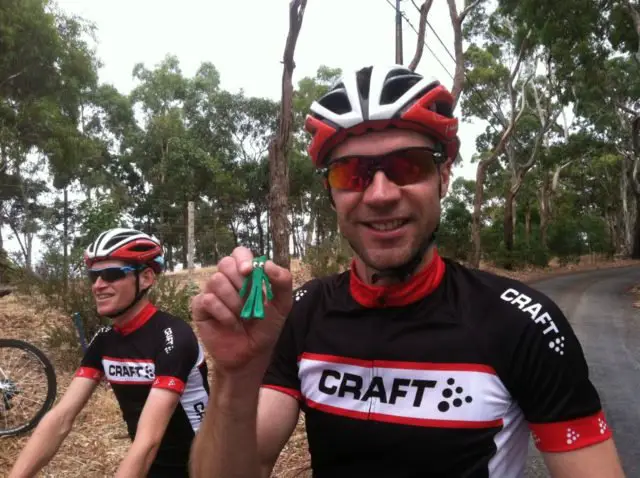 Last Saturday, JOM and the lads enjoyed a sweet dirt roads ride, south of Williston, Florida around the Peanut Farms area.  There were several interesting bikes on the ride, which are featured in the gallery at the bottom of the page.
K-Dogg's Race Winning Motobecane Ti
The Dogg has been riding and racing this bike for about three years.  He only recently made the leap to tubeless tires (tyres), and is currently running the Clement Explorer MSO in 40mm.  The Titanium frame is complemented by a modest parts built, with a single Avid BB7 disc brake on the front.
Gumby
Gumby is likely the most important part of K-Dogg's bike, and is usually found hanging around somewhere.  Gumby imparts power, knowledge and wisdom upon K-Dogg, and strikes fear into those who don't believe.  Not a believer?  Check the gallery of Pro Cyclists who have bowed down to Gumby!