On November 8th, 2019, fifteen of us riders and an army of enablers did something profoundly stupid and pointless: we rode across Utah's remote West Desert on bicycles ranging from flyweight CX bikes to fully-loaded 29'er touring bikes. The inaugural Stupid Pony race/ride/informal luncheon started shortly before dawn in below-freezing temps at the Frontrunner train station in Lehi, Utah, and ended nearly 24 hours later in Wendover, Utah, also in below-freezing temperatures.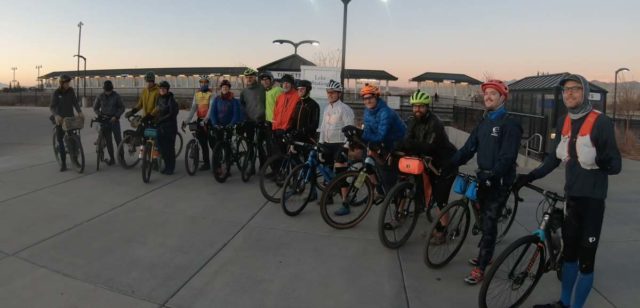 The ride was pay-as-you can, with the City of West Wendover, Skratch Labs, local shop Wasatch Touring, Fratelli's Pizza, and the Wendover Airfield Museum all pitching in to make sure that no one died and that they were eventually fed. It was a completely grassroots ride with almost no budget going across one of the most remote places in the continental US, a place usually reserved for wild horses and weapon testing. The historic Pony Express route that they would take from Lehi to Wendover winds south and west over a series of mountain passes into the rabbit brush ocean and alkali flats of the basin and range, where every road is gravel, washboarded, and straight as an arrow for miles and miles and miles and miles.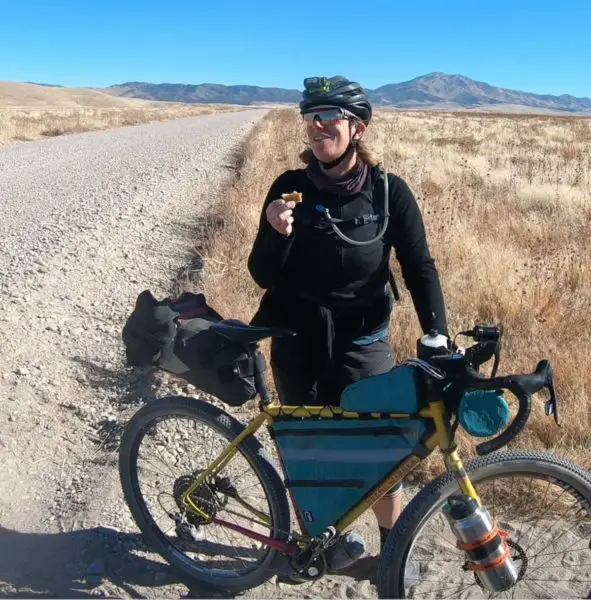 But we mostly had no idea, so it was fine.  Everyone took off in a group (except for yours truly, the organizer/concierge, who was dropped immediately and permanently) and basically took whatever route seemed best to the first checkpoint at Camp Floyd in Cedar Valley, like a super-long-distance alley cat. Nine of the riders took off of the front through Five Mile Pass and never looked back, including eventual winner Nathan Manwaring, runner-up Jamie Sabuda, and second runner-up Jeff Sumsion. They rocketed over the relatively smooth and steep Lookout Pass, which is a wall, beyond which is the West Desert proper.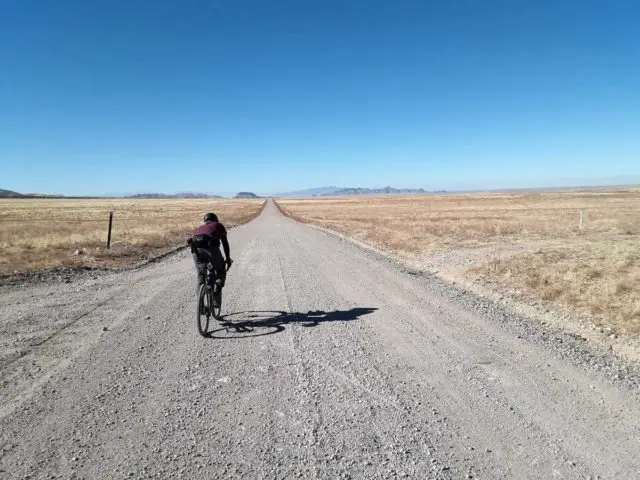 The descent toward Simpson Springs was long (sixteen miles) and smooth, so far as those things go.  Antelope crowded both sides of the road. Skratch Labs had provided food for the station at Simpson Springs (mile 66) and the leaders blew through as the group of nine strung out.  The road out crossed Dugway Valley, an enormous and mind-sapping shallow valley ending with a 10-mile climb over Dugway Pass (2% avg until the last mile, 14% after that).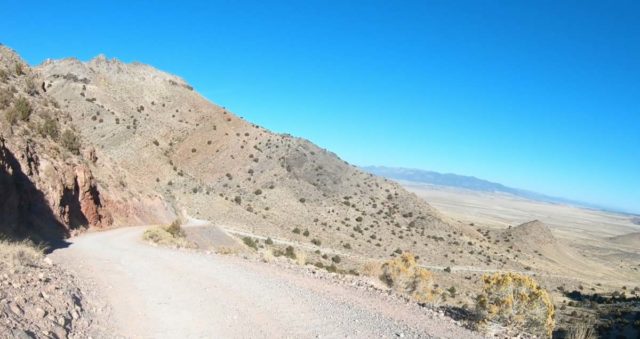 The temperature finally hit 60 F as riders crossed the utterly unshaded valley and pass and dropped down the chunkiest road of the ride toward Fish Springs National Wildlife Refuge (mile 111).  The washboard was deep, loose, and gave way to exposed bedrock, dropping speeds to nearly tipping-over. Luckily, as the road dropped into the salt flats, it smoothed out and speeds returned for all those whose knees weren't swelling like overripe melons.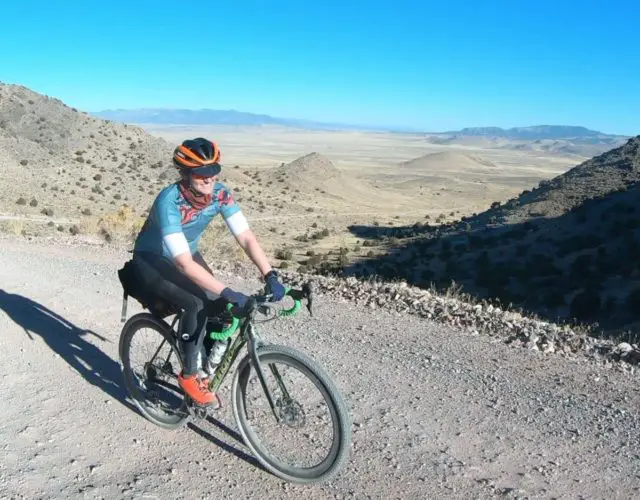 After watering and feeding at Fish Springs, the ride curved around low mountains toward Callao, a teeny ranch town just south of the Bonneville Salt Flats. For the slower riders, Fish Springs marked their last view of the sun for the ride and they crossed the valley in utter darkness. The leaders scampered up the rolling 10-mile climb to the Gold Hill aid station (mile 155), hiding around a curve halfway up the second-to-last major climb.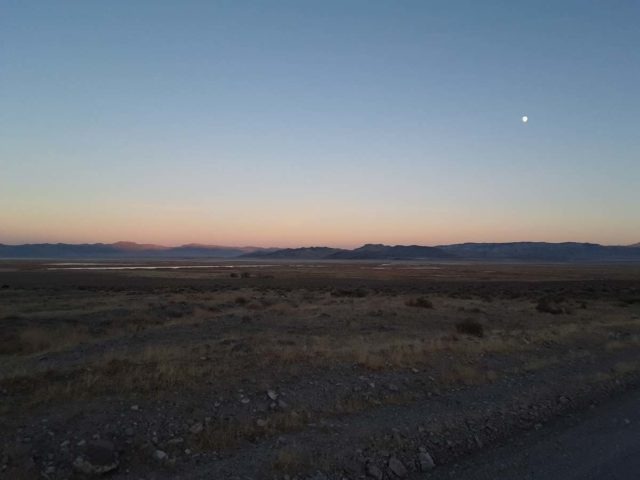 Volunteers at the Gold Hill station had commandeered a hunting lodge draped in X-mas lights and had set out a spread designed to trap riders forever: performance foods, chili, grilled ham-and-cheese sandwiches, and whiskey. More than one rider said later that the Gold Hill aid station saved their butt. Everyone back to Bjorn Nicolaisen (4th), Tour Divide veteran Ty Hopkins (5th), and Adam Lisonbee (6th) managed to roll by without turning on their lights.  The rest of us found Gold Hill an oasis lit like crazy and had a hard time leaving.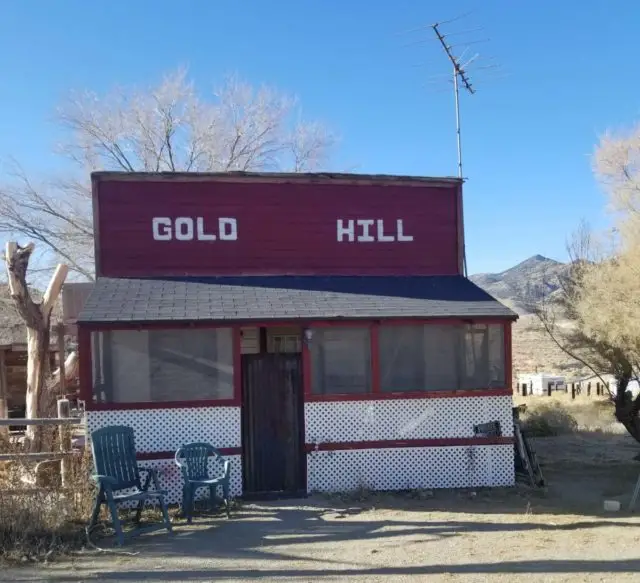 Because the last gravel climb began right outside the cabin door, winding for another mile upward. The curves in the road were a welcome change from the arrow-straight roads across the flats, which were so arrow-straight that a couple of people reported having mini-panic attacks. Like vertigo, almost. But anyway, the summit of that last gravel climb led to an absolutely ripping gravel descent past a shepherd's camp and a pack of viciously territorial dogs, who evidently bedded down before the last of us came by around midnight.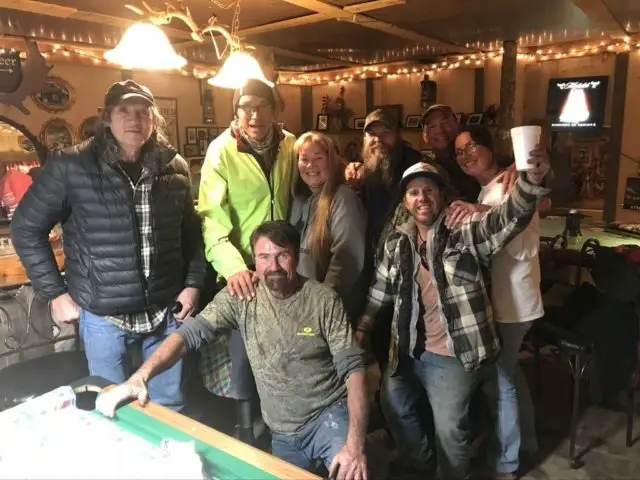 And then there was pavement. A long, long paved descent came off that last gravel rip and lulled everyone into a false sense of security. See, so few people had been through that Strava had little idea how much climbing was out there. So most people's GPS units were telling them that the climbing was over, when in fact, a ten-mile, 2% climb to the final highway stretch waited in the dark. That last climb made it into pretty much everyone's stories the next morning at breakfast: the blinking light of the stop sign at the intersection with the last 30-mile paved stretch into Wendover; the trucks that looked only a millimeter long and were so far away that you couldn't hear them; the absolutely interminable climb spinning the lowest possible gear.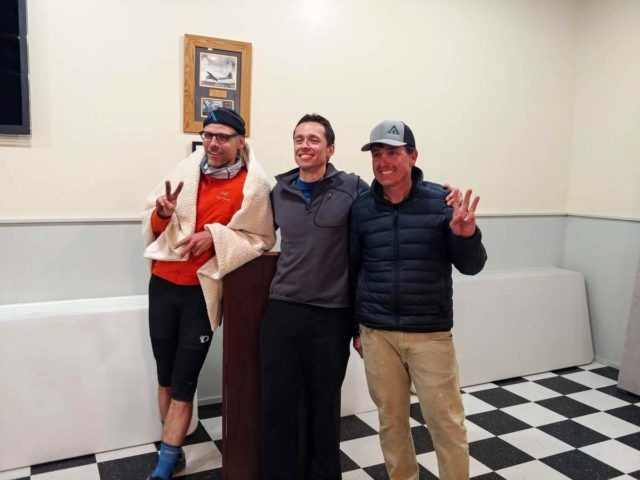 But then it was literally all downhill, a long cruise on Hwy 93 in Nevada toward the distant lights of Wendover. Manwaring made it to the finish at the Wendover Airfield Museum at 8:40 PM to claim his prize, a used undershirt that he still hasn't received as of this writing, followed forty minutes later by Sabuda, and him ten minutes later by Sumsion. The last seven to make it in followed over the next nine hours, the maglia nera pulling in at abou 5am. Fratelli's Pizza had stashed enormous amounts of food and Gatorade in the Officer's Club and volunteers had to be shooed away from staying until sunrise to bring in the riders. Yours truly pulled in about 3am with knees that were about ready to eject and a big, big grin, ready for breakfast and the next go-around.
The Stupid Pony is a free endurance ride that depends on donations, sponsorships, general goodwill and, especially, awesome volunteers.  I'd like to thank (in order of appearance) Tim Vitale, Cason Carroll, Conner Van Skiver, Jonathan Shore of Fish Springs NWR, Nate and Misti Cobb, Karen and Randy Shepherd, Becky Spillman, the City of West Wendover, Skratch Labs, Wasatch Touring, the Wendover Airfield Museum, and Fratelli's Pizza. Our GoFundMe page is https://www.gofundme.com/f/stupid-pony.
Stupid Pony Facebook Page – See you next year!