This was my 4th year racing the Almanzo 100 and its become a yearly tradition for myself, my family and a few friends. It all started with my dad seeking out the newly created gravel scene in Minnesota, and with his excitement, momentum started between myself and several friends, also drawn to the event.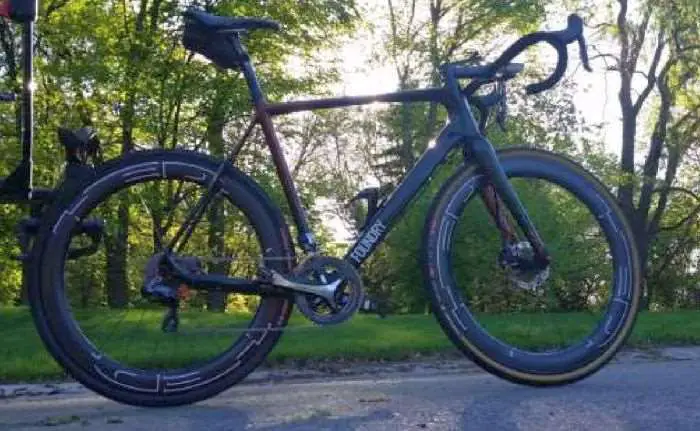 This year was a very similar plan to years past but with a smaller crew. Friends and family were present, and I would be lining up at the start line once again with my dad and some local racing friends. Every year there seems to be some new faces which makes everything exciting and unpredictable. The question everyone ponders; who would survive the attrition after 101.5 miles of gravel and rolling hills before being defeated by one's own battered and fatigued legs?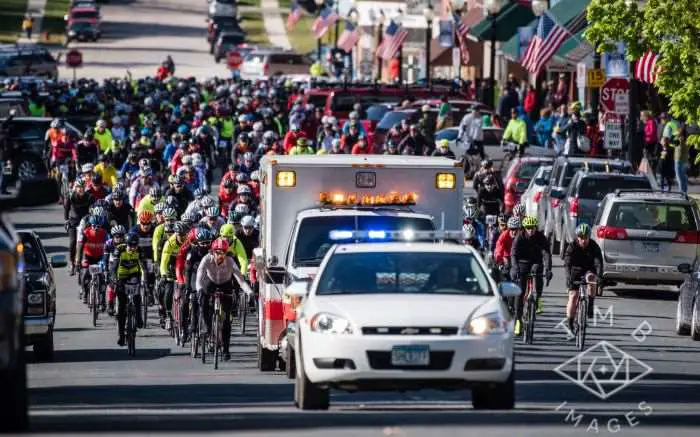 The terrain of Almanzo is somewhat surprising, and nothing to be taken lightly. Every year the event is a different animal, and it's hard to predict when it will show its teeth. My first year it was a raging river crossing at 80 miles that almost claimed some of the racers and swept them down stream, (see video link). Two years earlier it was a wet edition that left everyone washing their eyes out for weeks, and this year it was a battle of consistent 35 degree Fahrenheit head and crosswinds that reached upwards of 25+ mph. On top of all of that we are still left with 7,800+ feet of climbing and some seriously soft gravel. It's nice of the graders to be out paving the way on race day, but didn't anyone tell them that it actually makes things more difficult? At least they meant well.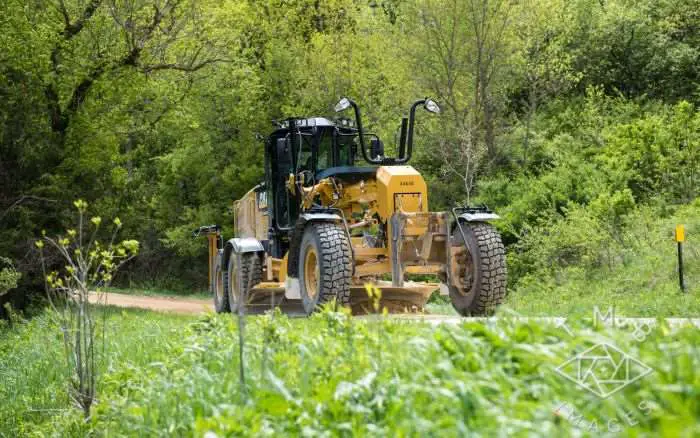 Everyone lined up in their winter riding gear, watching their breath float away in the cold and 30 degree Fahrenheit temperatures. The National Anthem was played and the traditional ambulance lead out delivered us through downtown Spring Valley and to the first section of gravel. With the sound of gravel pelting the wheels and frames of all competitors, energy was built that all would hope last the remainder of the 98 miles that lie ahead.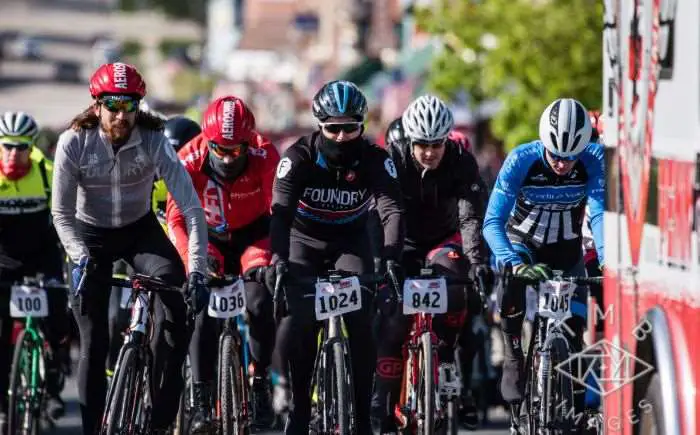 As the large group charged over the hills of the country side, a few riders tried their hand at floating off the front of the group, but with everyone's excitement, only one was successful. A good friend of mine, Adam Bergman, was able to sneak off the front of the group only 10 or fewer miles into the ride. The group watched as he pedaled away, almost waiting to see if he would simply wither away and fall victim to the swarming peloton. Little known to many, I knew that wouldn't be the case. Bergman is well versed in the art of a breakaway and unless anyone were to join him, that may be the last chance that they would have to cross the finish line first.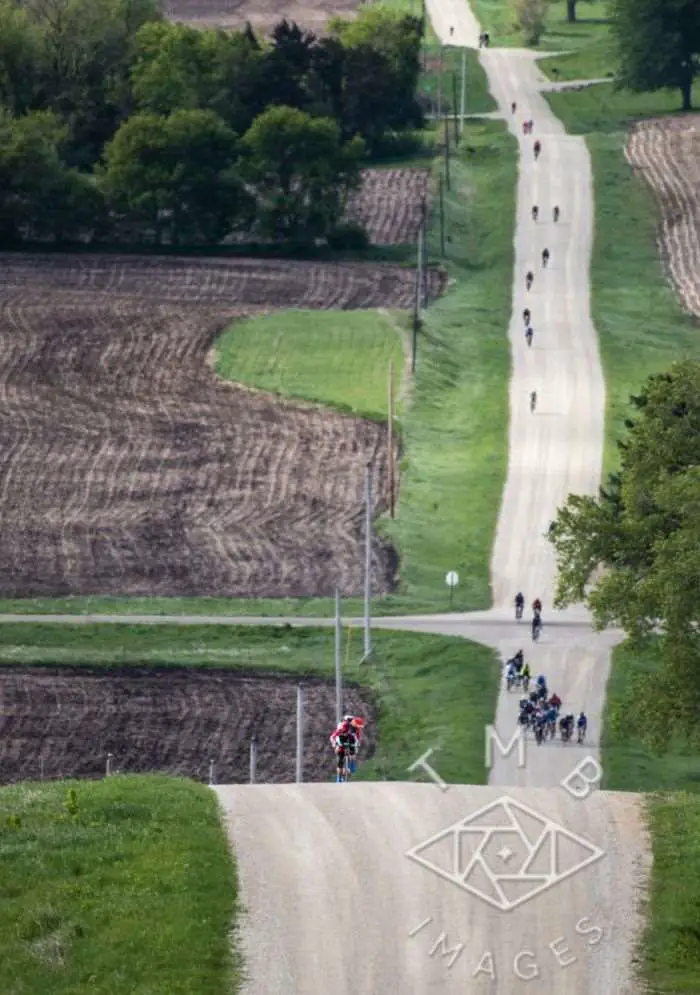 With Bergman off the front, swallowed by the rolling hills of southern Minnesota, the rest of the group followed suit with the elevated pace. We climbed each rolling hill and muscled through the cross winds, and before we knew it the group was knocked down to about 15 riders.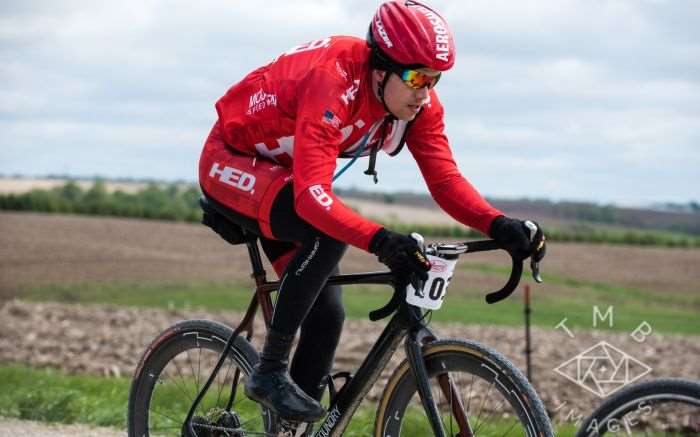 Once we rolled over mile 35 or so, I took a swing at a decent climb and landed a punch to surface several riders that had good legs for the day. With a group of four or five moving up the road, we had made the separation that would last the remainder of the race.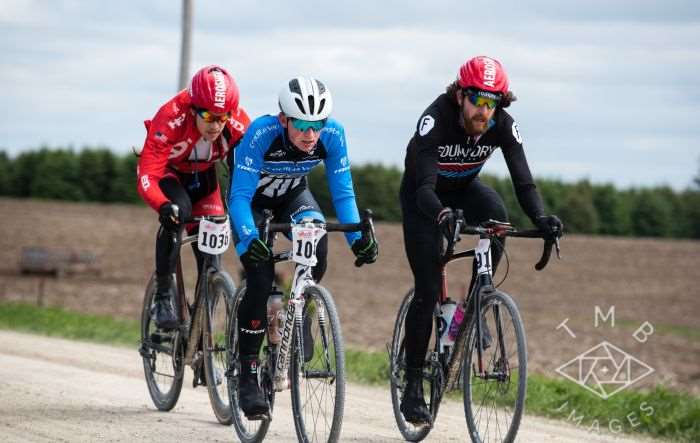 As we approached the first town on the route, we were joined by the celebrity tandem riders Brian and Kim Eppen who had bridged the gap. No strangers to the front of any of the Midwest races on a tandem, we welcomed them to the group. As some may know, a tandem plus some extreme skill and a lack of fear brings the Eppen's speed up past 50 mph on the descents. If we are able to work together and snag their draft, it proves to be very useful when trying to move over rolling terrain quickly. As we passed through the first town, I shed my winter gear to my amazing support team (my mom and girlfriend) and was looking forward to the 60 miles that lay ahead.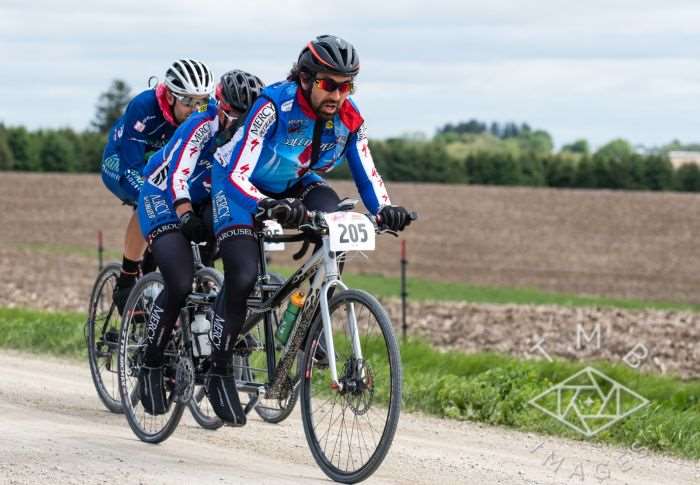 As the group settled in, we had formed an echelon to battle the cross and head winds of the countryside. Around mile 50, despite my view of the road, it seemed as though the gravel had all of a sudden became bigger and sharper and I felt it battering my rear wheel. With despair, I noticed that I had encountered a rear flat and had to pull out of the group to change it. Struggling to get my flat changing supplies out, I watched as the lead chase group I was with float out of view. After a minute or two, several riders passed and I was back on my bike preparing myself for a 45 mile solo time trial. Attempting to make friends with the forces of nature in my head, I attempted to achieve a state of meditation while being punished and pushed around by the wind. With no one in sight for miles, I pushed on, watching the miles tick away on my Garmin.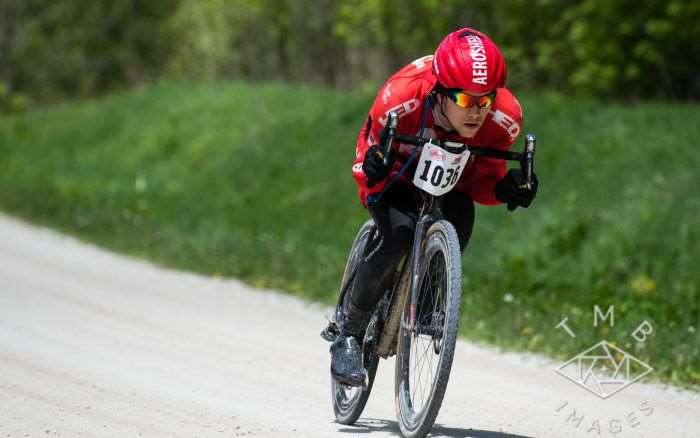 After 25 or so miles of near solo effort in some of the fiercest sections of winds, I came to the second small town. Always keeping my eyes on the horizon I saw several figures in the distance looking back towards me. It was my wonderful support crew once again. As I passed my mom and girlfriend I yelled out to them, "how far back am I?" But like a thief, the winds stole the words from my mom and girlfriend before I could comprehend them. I managed to grab a Coke and some Gu's from my girlfriend while on the move for refueling and continued on.
Endless gravel, rolling hills, and heavy winds left me struggling to take in some nutrition during the ride. Opening the Coke proved very difficult, spilling it all over myself while maintaining control of the beast that was tirelessly throwing my bike around. Once finished, I charged ahead to see a glimmer of hope on the horizon as several figures came into view. Like tiny ants, I squinted hard to try and make them out, but even if it were a hallucination I used it as motivation to reawaken the energy within my legs.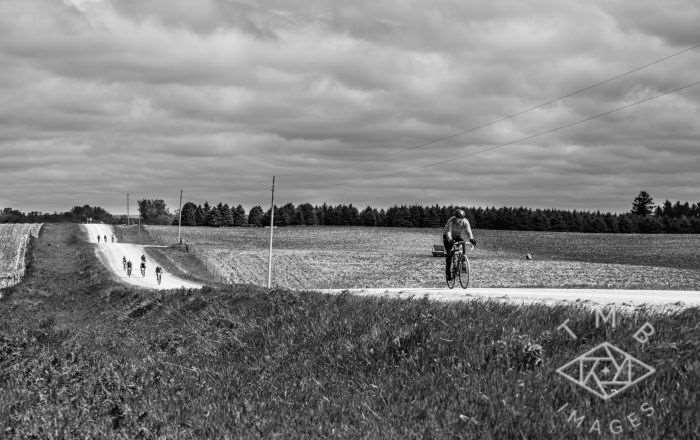 Continuing the chase, I made it to the point that had made such an impact on me the first year that I had conquered Almanzo, the raging river. This year was completely opposite though, and like a drought had come through, the river bed was bone dry. Making quick work of the rocky river bed, I entered the final 18 miles of the 2016 Almanzo 100.
Charging on knowing the end is nearing quickly, the ants… well at least one of them, had grown into the shape of a cyclist just ahead of me. I was excited to be catching some more riders and possibly the lead chase, who may be just ahead of me. With legs quivering with exhaustion, I neared one of the great monuments of Almanzo, Oriole Hill. The three-quarters of a mile, ten percent average grade that spikes several times over 20 percent, it is a battle that resembles the tale of David and Goliath and almost leaves a rider in tears as they juice every ounce of effort from their legs. Once over the climb I was able to make a connection with the rider I had been chasing for so long, and looked forward to riding the final miles with a companion, Adam Koble.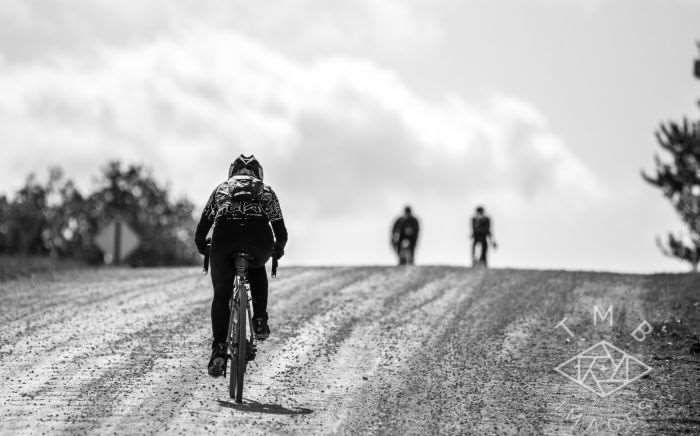 After exchanging a few words I learned the shattered lead chase group was still up the road. There was no one to be seen behind or in front of us so we ended up taking the pace down, refueling, and riding in together. The last eight miles were a great cap on the day and we both shared stories of what had happened earlier in the day. With the finish in sight and the smell of BBQ in the air, we couldn't have been happier to be coming home after conquering Almanzo once again. Hats off to Adam Bergman for holding onto the lead the whole day!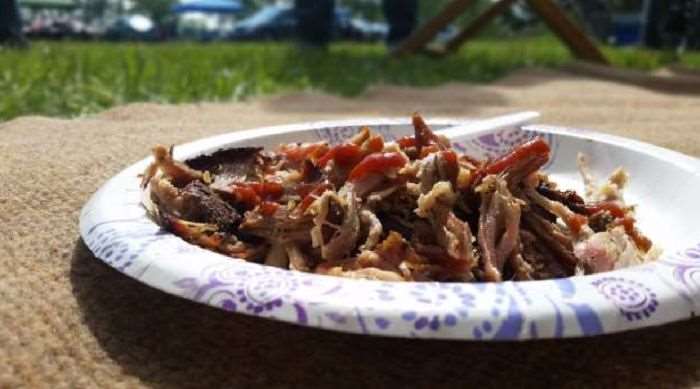 Last but not least, I'd like to make a shoutout to all of my amazing sponsors that got me to the line at the 2016 Almanzo weekend. Hed Cycling Products kept me moving fast in the strong winds with Jet 6 Plus wheels, Molten Speed Wax kept my chain ultra-efficient and free of grit with their paraffin wax lubricant, Borah Teamwear kept me stylin', warm and comfortable during the 101 miles with their custom clothing, Foundry Cycles kept me rolling fast with their light and stiff carbon Valmont frameset, Challenge Tires allowed me to float on top of the gravel with their awesome Almanzo gravel tires, Donkey Label kept my sock doping game strong and legs warm with their socks and embrocation, Skratch Labs kept me hydrated for peak performance, Bicycle Fit Guru allowed me to get low and stay powerful to hide as much as possible from the cross winds, Thomson Cycling Components making an awesome cockpit and seat post to provide awesome leverage and keep me comfortable, Lazer Helmets keeping me safe and aero, TMB Images for amazing photos of the event (see full gallery here), and last but not least, my family who always is the best support. 'Til next year!
Interested in being a contributor?
If you have a cool gravel cycling story to tell – ride, race or just a cool experience – and would like to share it with the Gravel Cyclist audience, please send us a message at this link.