A new Gravel Fondo hits the Trails at Mon-Tremblant on May 26th!
Organizers of the Crossroads Tremblant Festival are pleased to announce a new event that is sure to create some excitement: a Gravel Fondo, the first of its kind in the area. And there's no shortage of great trails in the Mont-Tremblant tourist region! The first edition happens on May 26.
"Gravel biking is a growing trend right now, and we're fortunate to have an exceptional playground literally in our backyard. I wanted to give participants the chance to try it," said Simon St-Arnaud, Executive Producer, Crossroads Tremblant."
Organizers worked with the city of Labelle and Parc National du Mont-Tremblant team to create a unique course: off the beaten paths, with plenty of challenging features and, most importantly, in a lesser-known part of the region that gets little or no motor vehicle traffic and boasts superb landscapes.
With different points of interest and a party at the finish, the Gravel Fondo is an experience for cyclists of all skill levels.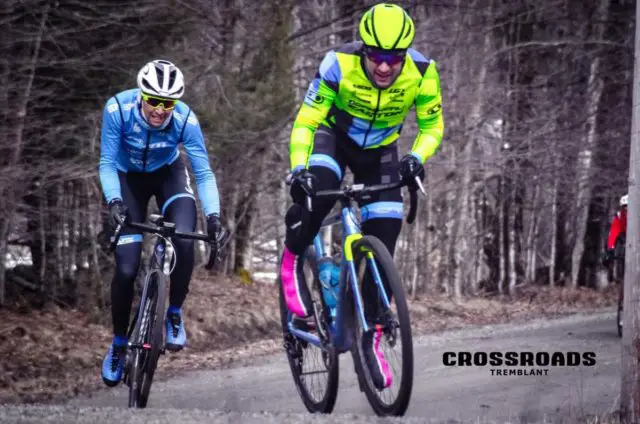 This new event is bound to create a buzz in biking circles! The organization is convinced that the quality of the course and the participant experience could make this the annual do-not-miss event in the gravel bike world.
Other Features to Watch for This Year
Organizers have added several activities at Crossroads Park, which was created especially for young festivalgoers: they'll enjoy bike camps, obstacle courses and much more. Crossroads is also holding a dual rider cross, a high-speed mountain biking competition on a technical course, which attracts serious riders vying for the prestige of a win. Themed rides with athletes and locals round out the new offerings for 2019.
A Multitude of activities for all types of Cyclists!
This diversified schedule of events has got something for everyone, no matter how they roll. As of this writing, there is still room in the Criterium, a spectacular closed-circuit race, and open spots for the Gran Fondo Mont-Tremblant, the classic long-distance ride Mont-Tremblant has hosted for seven years now.
About Crossroads Tremblant
Last but not least, enthusiasts can look forward to the mountain bike Quebec/Canada Cup, where the country's best downhill (DH) and cross-country (XCO) riders go head to head; the Cup is celebrating its 25th anniversary this year. Topping it all off are the Dirt Jump shows featuring The Rise as well as night excursions, making Crossroads a 100% all-bike, all-action weekend!