About Gravel Worlds
Gravel Worlds is the unofficial world championship of gravel racing, organized by the Pirate Cycling League, and held in Lincoln, Nebraska. Intended to be a tongue in cheek version of the real worlds deal, it becomes sort of serious when serious contenders such as the winner of this year's Dirty Kanza, Yuri Hauswald, and a seasoned mountain bike racer such as Rebecca Rusch, line up for the event. 150 miles of sort of serious.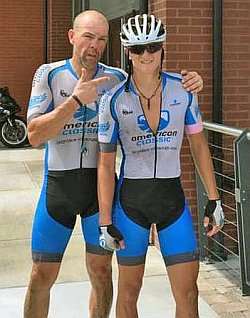 Then there are the Gravel Worlds jerseys, objects of much desire. Categories range from Open Men / Women, Master Men / Women, Single Speed Men / Women, Tandem and Fatbike / Cargo / Recumbent. Something for everyone!
This race report comes to us from 17 year old Austin Morris, a member of the American Classic Elite Gravel team.
Austin's Gravel Worlds Race Report
Saturday, August 22, 2015, I embarked on a journey I will never forget. Gravel Worlds. 150 miles of nasty Nebraska hills and 20 mph headwinds, the unofficial World Championships for the gravel discipline.
This would be the longest and most competitive race of my life. My American Classic Elite Gravel team p/b Bicycle X-Change had a super strong four man team on the start line at 6 a.m.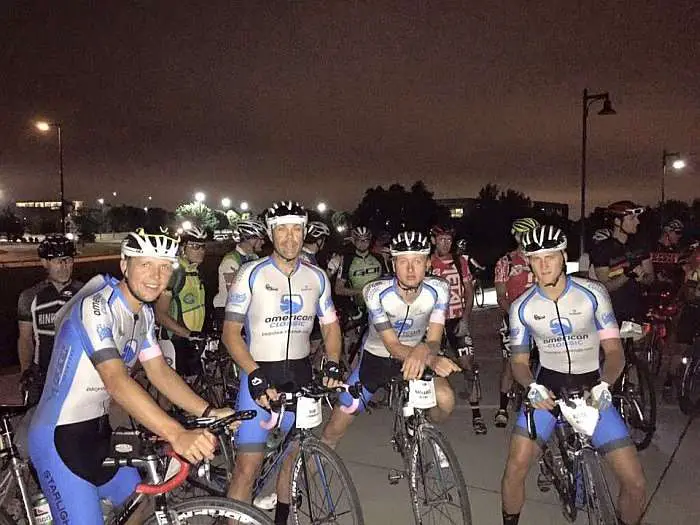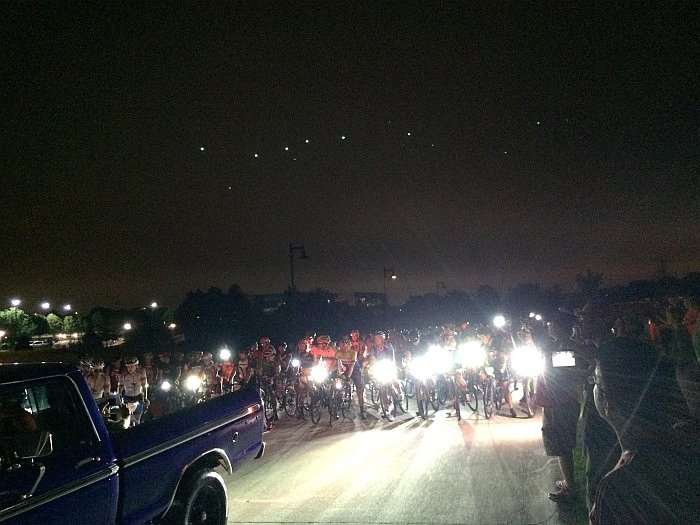 The first hour of the race was held in darkness. By the time the sun rose, the lead group of 30 was averaging 21 mph, on loose gravel with rolling hills! The real action of the day began at mile 30, when a super strong breakaway comprising Brian Jensen and Neil Shirley jumped clear.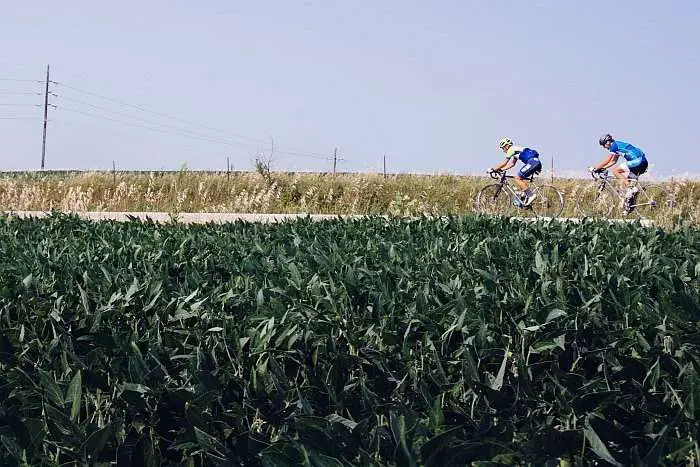 They would never be seen again. An believable effort for two men in those windy conditions!
Our team comprising of Bob Cummings, Nathaniel Beams, Rob Bell and myself, attacked the remainder of the 15 rider group at around mile 40, orchestrating a chase of the two leaders. The group contained some of the best known gravel racers in the biz. Yuri Hauswald, Dan Hughes, and Mike Marchand were among them.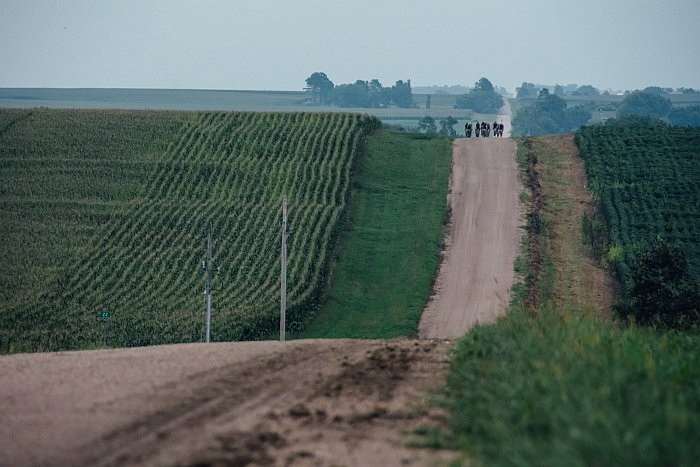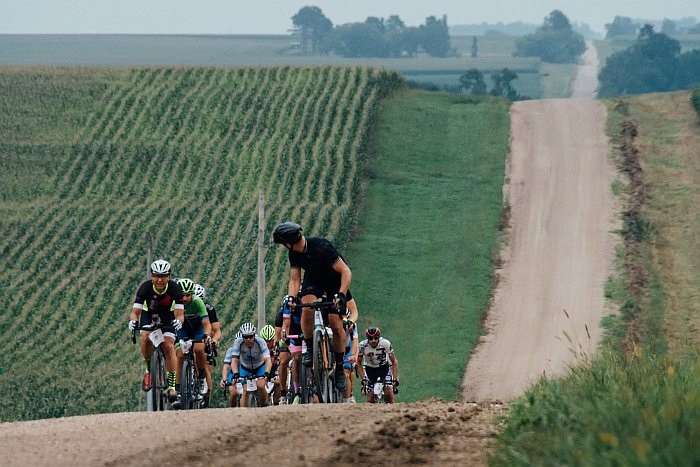 We established a small gap, and were soon joined by two riders who bridged across from the chasing group. Unfortunately, we temporarily lost Nathaniel, who took a nasty spill into a ditch after losing it on a sharp and loose gravel corner. Thankfully, he was up and riding in seconds and seemed to be fine.
The pack behind slowed to avoid making the same mistake. Because Nate recovered from his crash so quickly, he was able to rejoin our group – which helped us finally establish the gap we were looking form.
Our four man squad was working hard into the strong winds, but it took a toll on Nate. He fell ill around the 75 mile mark and had to pull out of the race.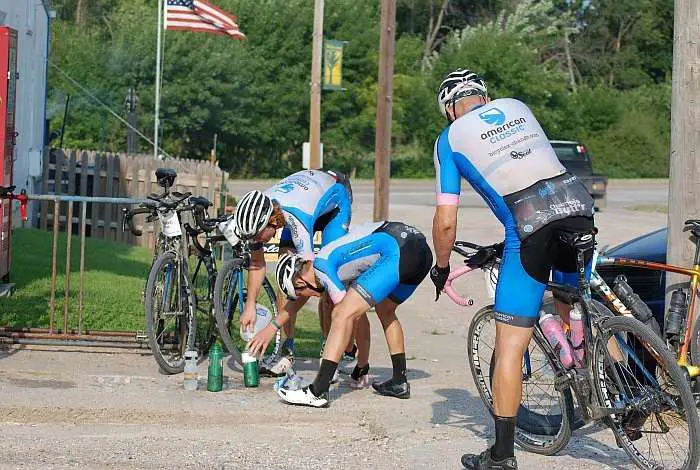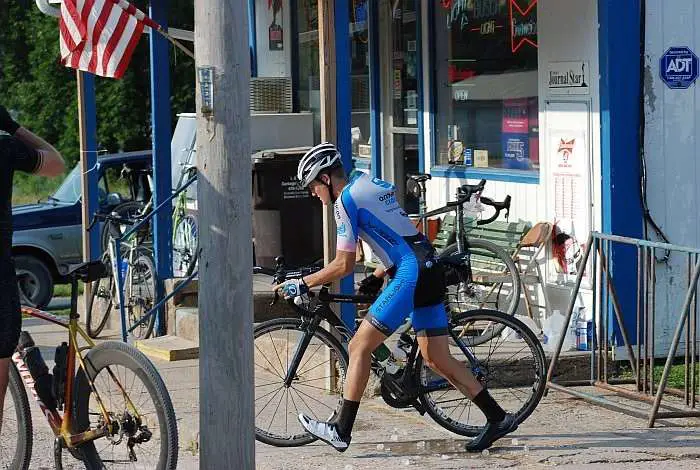 Rob and I were suffering hard. Working to keep team leader Bob out of the wind at every chance, we did our best until muscle cramps set in around the 100 mile mark. We bid farewell to Rob at round mile 110. He rolled the final 40 miles of the race solo, still an amazing effort – riding alone, suffering at that level of pain is the most challenging of all riding – a real mental game.
For the final 40 miles, it was Bob and I, chasing the two leaders. Bob was doing most of the work, as I was hurting so badly – cramp after cramp, the heat of eastern Nebraska was baking us like an oven! We never caught the leaders, we never got close. But we did hang for Bob to grab the final podium spot, while I snagged 4th overall!
150 miles in 8:28.42 on gravel was no small task.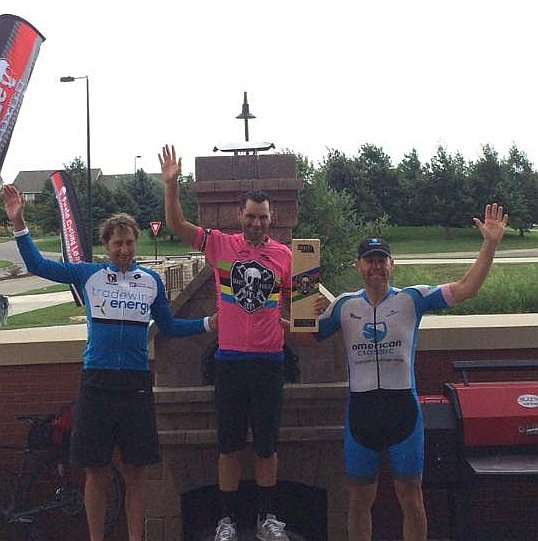 I reached new levels of pain and suffering that I have never experienced before. It was a huge learning experience, which will apply to rides and races in my future.
A huge thanks to all of the sponsors that make us roll so fast and mechanical free for 100's of miles!
I am truly honored to be apart of a sport like this, and to have such great team mates.
-Austin Morris-