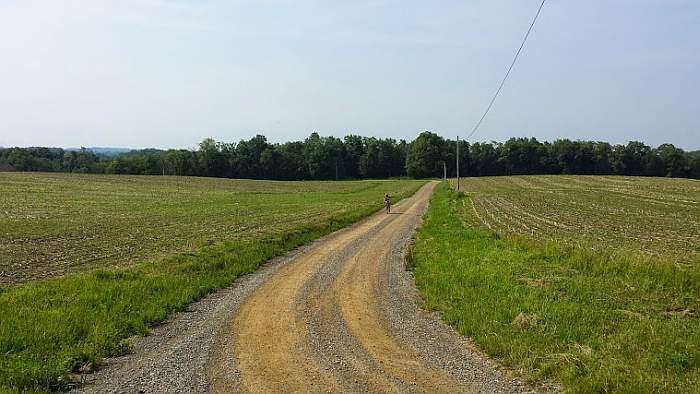 Why do I put myself through this? Because I love to ride my bike of course!
Held on June 27, 2015, this year's edition marked the fifth running of Funk Bottoms Gravel – Ohio's Toughest Gravel Grinder – in Lakeville, Ohio.
The original edition of Funk Bottoms Gravel began life as a 50 mile race. Over the past three years, the organizer has upped the ante to distances of 100km and 200km – or 62.5 miles / 125 miles, if you prefer the imperial way of measurement.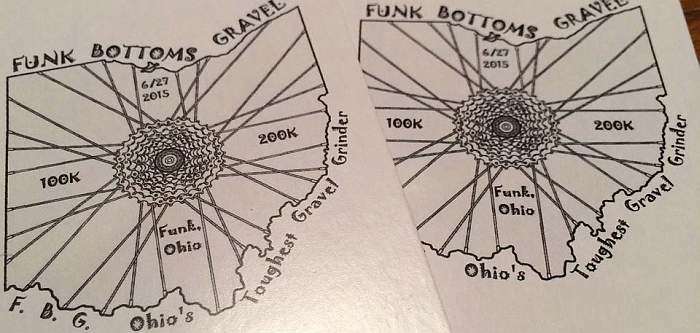 This is the second time I've appeared at this race, and this year, my youngest son Marlin joined me for the fun. The 2015 edition was a contrast from last year's sunny and clear day, where temperatures reached the mid 80's Fahrenheit.
The race begin in a down pour with rain falling on and off all day. – Note from JOM – this seems to the modus operandi at 2015 gravel races!
Due to the poor conditions, the 200 kilometer version (two laps of the course) was cancelled. It was decided if any road was flooded and impassable, the first rider to teach it would win. Thankfully, there was no flooding, but a couple of trees did fall across the road.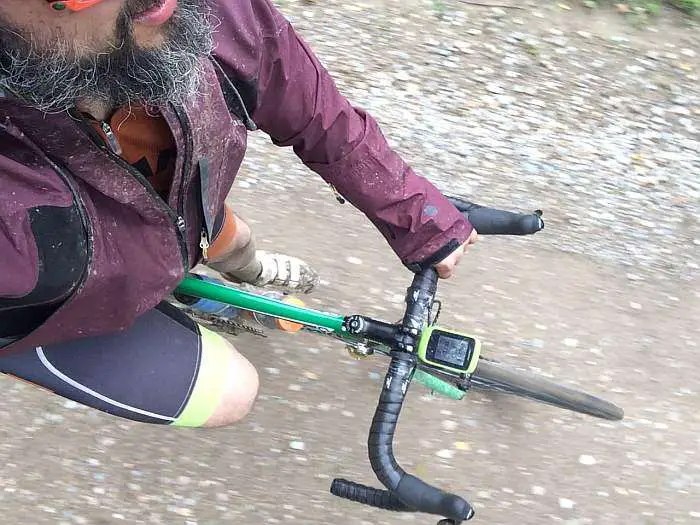 The faster riders had to climb over the first downed tree, and make their way around the other, while slower riders (i.e. Marlin and I) played it smart, avoiding any dismounting. Thank you Ohio road clearing crews!
The Funk Bottoms bills itself as Ohio's toughest gravel race, and with 7500 feet of climbing I have to agree! However, the descents along the course make all of the uphill suffering worthwhile!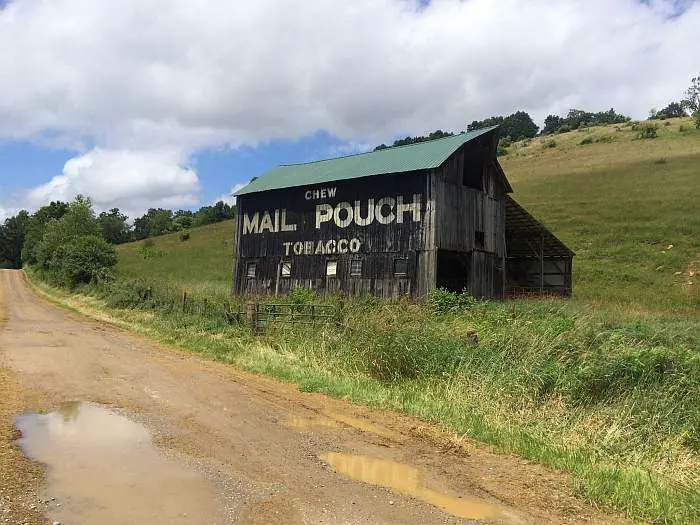 Race organizer Chris Karpowicz does a fine job with cue sheets and GPS files for navigation. This year, the course was marked with ribbons and double arrows spray painted on some of the paved roads. In spite of this, we still missed a few turns – not paying attention will do that to you – consequently we added about four bonus miles to our race.
Markley Anderson was the fastest rider over the 100 kilometers of racing with a time of 4:38, while my son Marlin nabbed the wooden spoon for his time of 8:12. I'm really proud of his performance; he'd been off the bike for two years, and only began riding about two months ago. His rather heavy Surly Disc Trucker didn't help matters any.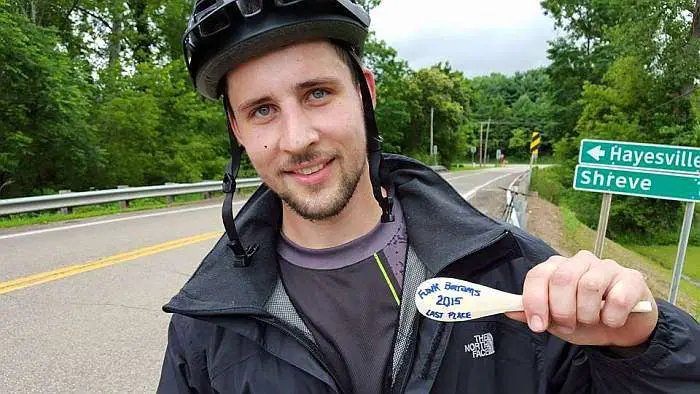 Winners in each category received a plaque and a case of Yuengling's beer. The other participants were not forgotten about – everyone received a bottle of Yuengling beer as they crossed the line. Everyone loves beer!
Thank you to Chris, Marco, and the other volunteers associated with the event. It was a most challenging and fun adventure!
2016's event date has been set – mark June 25, 2016 on your calendar. Get those postcards in!