The first annual Moran 166 brought much anticipation as one of the most remote, scenic, and fast-paced gravel bike races in the Midwest. On Saturday, September 11th, not only did the route deliver on its promises, but the event brought together an incredible community of bike riders, supporters, and spectators. Note, the original article appeared at this link. Many thanks to Moran 166 for allowing us to re-print / re-share this article.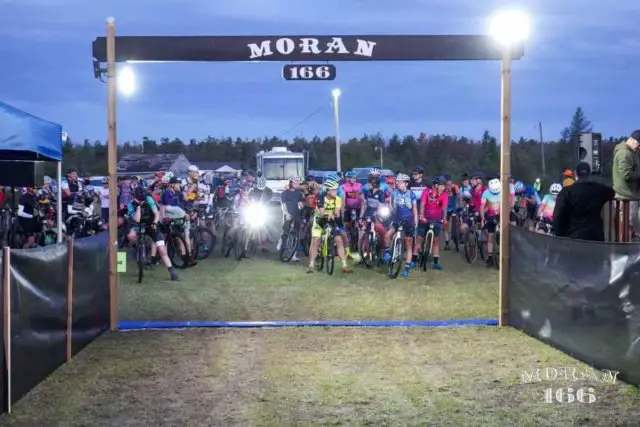 The race started at 7 AM from the Brevort Township Fairgrounds. At the end of the neutral rollout, riders wasted no time accelerating the pace as they entered East Lake Road. The pack hit speeds of 23+ MPH for the first 5-mile stretch entering the marshy low lands of the Hiawatha National Forest before turning right onto the wooded Edison Road.
Trading pulls while enjoying an illuminating sunrise, the pace remained high as riders turned left onto 16 Mile Road to tackle the world-famous Chets Hill, a gradual 200' climb that spans over a 2-mile stretch of smooth U.P. gravel. Unphased by the elevation gain, the pack of frontrunners exceeded 20 MPH up the infamous segment.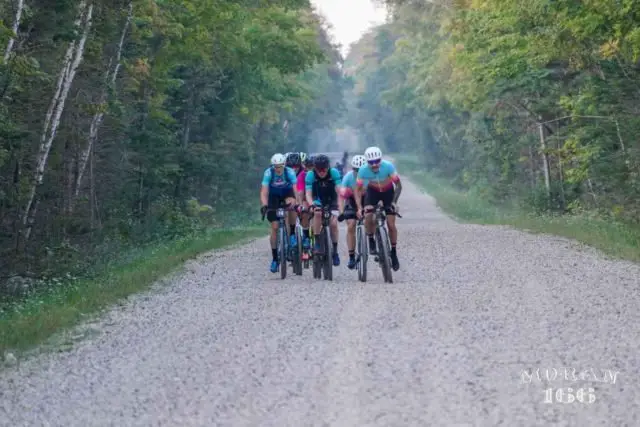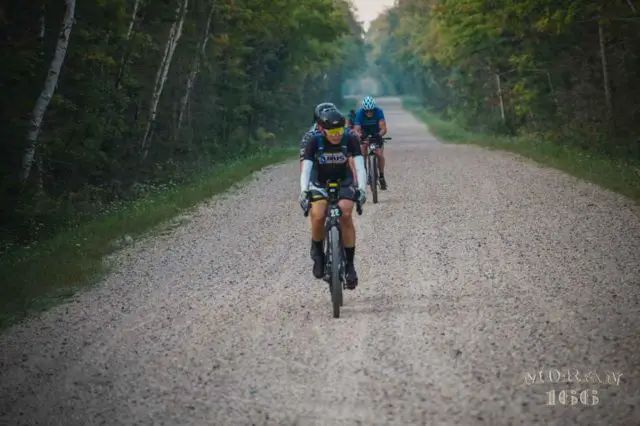 The pace remained swift and steady as a strong group of 30-deep began to take shape as they turned left on S. Gamble back into the dense old-growth forest. At the end of S. Gamble about 20 miles into the race, Jason Lowetz put in a move as riders made their way back onto E. Lake Road. He and four others comprised of Mattison Brady, Lars Hallstrom, John Hughes, and Zeno Molteni opened a small gap and a breakaway of five was formed. The lead pack worked together, trading pulls for 7 miles north toward Highway 40. The gap was slightly over a minute.
A thinned-out chasing peloton of about 15 riders, including lead female rider Paige Peters, kept the leaders in sight as they turned right onto H40. A slew of hard pulls led by Nicolas Dehaan, Tyler Tafelsky, Edward Rogers, Dan Korienek, Bobby Munro, Garrett Jenema, Trevor Gibney, Keegan Korienek, and David Haase propelled the chasers down Chet Speed (a 4-mile paved segment) averaging nearly 28 MPH.
By mile 32, the chase group shortened the gap within 30 seconds of the leaders as they turned west onto the infamous Biscuit Creek Road, locally known as Chet Happens. Rogers put in a solo rogue attack to narrow the gap but was unable to catch the 5-pack of frontrunners, who together averaged a blistering 22+ MPH up the nine-mile segment of rough 2-track.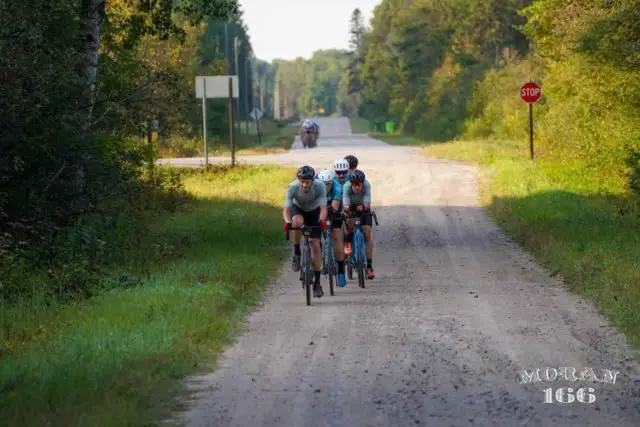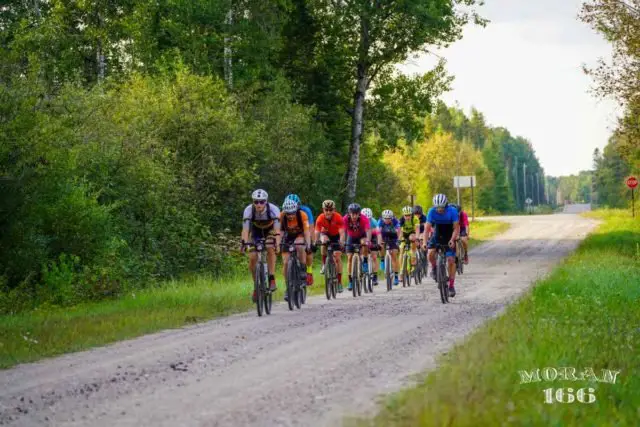 The breakaway group stayed on the gas from Biscuit Creek to the first aid station at 44 miles, widening their lead to 1:20 from a chase group of 15 riders.
Among the chasers was Paige Peters, who stayed in front of the women's field entering the first checkpoint in sub-2 hours with an average speed of 22.6 MPH. Arriving at the first aid station behind her was Kae Takeshita (2:09), Nora Klingfus (2:11), Amanda Wendorff (2:12), and Kelly O'Brien (2:17).
Just a few miles after the first checkpoint, the front pack lost John Hughes to a flat tire and were now down to just four. The Idaho native managed to repair his flat and finished the race in just over 9 hours, 17th place overall.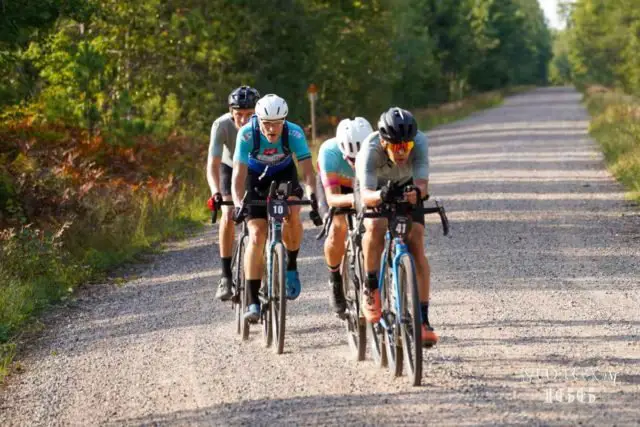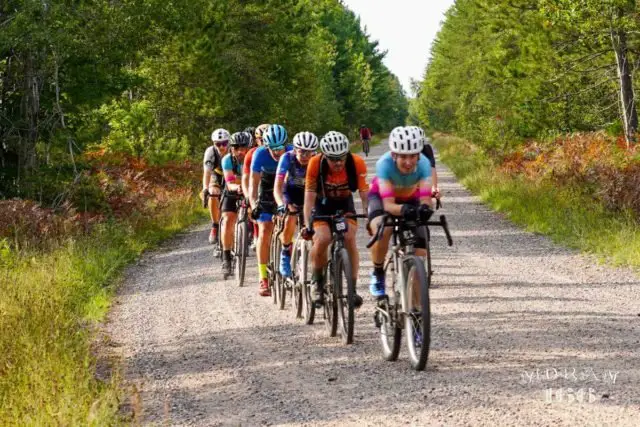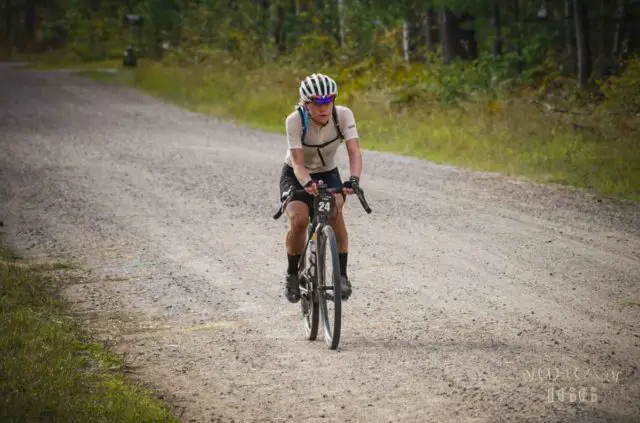 Maintaining a 22.8 MPH average into aid station two with a little over 80 miles to go in the race, the breakaway group whittled down to two riders, Lowetz and Hallstrom. For the next 40 miles, the two rode together through aid station three at mile 112, clocking a three-minute lead on Brady and Molteni.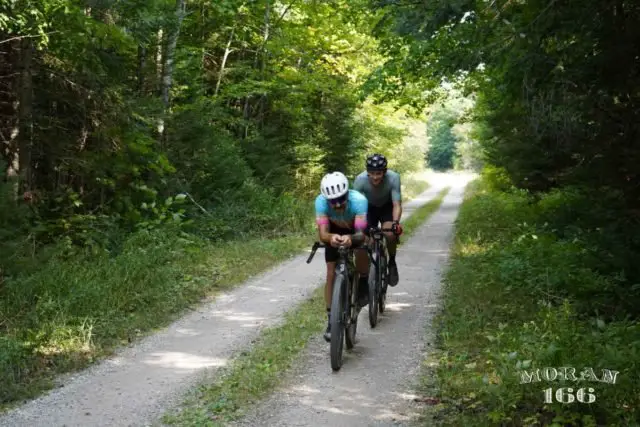 Two minutes behind them and 5 minutes off the lead was a 7-pack of chasers who had been working together all morning. The group – which included Trevor Gibney, Garrett Jenema, Keegan Korienek, Dan Korienek, Bobby Munro, Edward Rogers, and Tyler Tafelsky – would rotate pulls to eventually catch third and fourth place riders.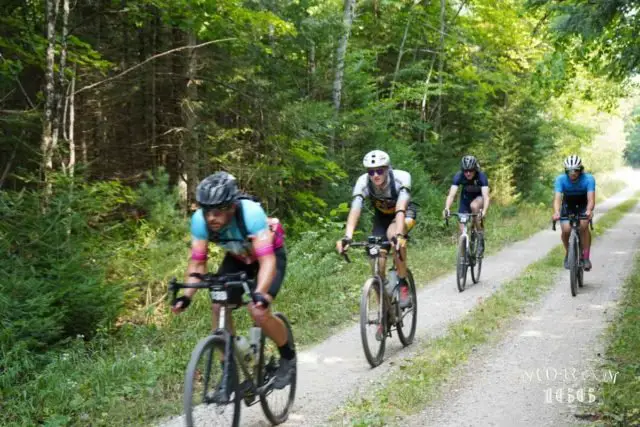 Paige maintained her lead into the third checkpoint at mile 112, followed by Kae who kept in contention 17 minutes behind. Nora arrived third at the final checkpoint 44 minutes behind, and Amanda closely followed with 47 minutes off the lead.
At mile 118 just after the short paved section of H40 near Trout Lake, Hallstrom rode away from Lowetz as he made a break as the solo leader. Lowetz kept Hallstrom in sight down S. Church Road and sporadically as they entered one of the most beautiful parts of the Moran 166 route, Chets Gift To Us All.
Hallstrom's lead ebbed and flowed as he was able to gradually grow the distance between Lowetz by over three minutes with 20 miles to go. But with 5 miles left and the nasty railroad grade section remaining, Hallstrom's lead was shaved down to just 90 seconds, as Lowetz caught sight of Lars on a long straightaway back to Moran.
The 23-year-old remained steadfast with his lead to hold off Lowetz, securing the win with a time of 7:45:42, just 46 seconds ahead of Lowetz.
Arriving 25 minutes later in sprint finish fashion was a five-pack comprised of Brady, Jenema, Gibney, Molteni, and Munro. 21-year-old Garrett Jenema gunned it into the winding stretch to the finish to win the sprint for 3rd place with a time of 8:10:24.
Paige kept to her lead to take the top podium spot for the women at a time of 8:37:18. Not far behind, Kae finished in sub-9-hours time to occupy second place with a time of 8:56:55. Amanda was able to bridge the gap on Nora to take third in 9:31:41.
Full results can be seen at this link.