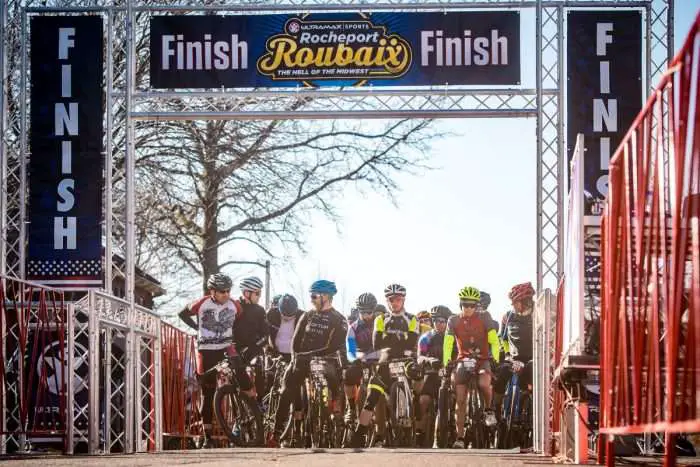 The Rocheport Roubaix was held on February 25, 2018 in Rocheport, Missouri. The race format is kind of unusual in that three race distances (20, 50 and 70) are held on the same day. The 70-mile race, which is actually 67 miles, has some of the most scenic gravel roads mid-Missouri has to offer. It's the first gravel race of the year, so it is a popular event for those itching to get a race under their legs.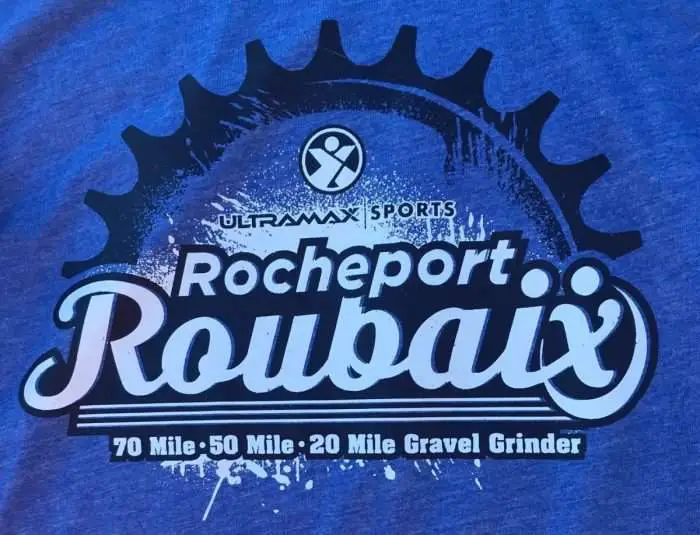 Thirty minutes before the race, the gazelles (the fast riders) were busy warming up by riding around. It was 35 degrees, so I was in the car staying warm, piling on multiple layers.
Rocheport, Missouri has a population of 239.  It is a small river town along the Missouri River in the middle of the state. The race heads generally south and returns north to town staying fairly close to the river. But that doesn't mean it's flat. The course is advertised to have over 3,500′ elevation.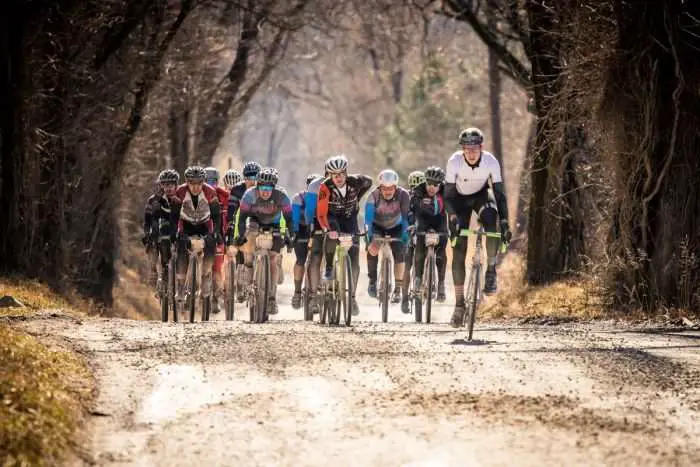 The 70-mile race started on-time and the 86 competitors surged forward up a long incline on asphalt. The gazelles were out of sight pretty quickly. When we turned onto the unpaved roads, they were saturated from six days of rain. Huge rooster tails came off bikes at about mile five. Very quickly those beautiful, squeaky clean high-tech bikes were spackled with the spray. The taillights were a wise addition because there was a surprising amount of traffic on these country gravel roads. But their blinky rhythm was quickly extinguished below a layer of hastily applied gravel road slurry. The gravel roads were in good shape and the gravel was fairly small. There was usually a section of the road to ride that didn't have gravel, but those sections could be wet, and sometimes speed sucking soft.
The Roubaix was my first post-surgery race. Like JOM I had bilateral hernia surgery this winter. Recovery requires low level of activity including no cycling for four weeks and then very gradual increase in training to allow time for healing. I didn't want to be the guy my surgeon told me about who rode his bicycle 600 miles in the first month, and had to have the surgery a second time. And, for what it's worth JOM and I didn't "do" anything. The abdominal wall just weakened and tore.
This winter, the central United States saw long periods of bitter cold temps which cut back the opportunities to ride outside for recovery. Instead, I used an indoor computerized trainer, customized training on a trainer in a cycling studio and TRX cross-training. Was I in racing form? Not even close.
At this stage of the race, we were all having fun. And it was fun getting dirty zooming up and down hills. I repeatedly passed a couple on beautiful All-City bikes on downhills. And they repeatedly passed me on the uphills. You could tell when the seriously steep hills were coming because when you looked ahead riders were bunched up. On the first seriously steep hill, everyone was walking. I was feeling good, so I decided to ride all the way up this massive hill. I tell you what, I showed that hill who was boss! I didn't realize it at the time, but I wasn't ready for this. I won the battle and lost the war.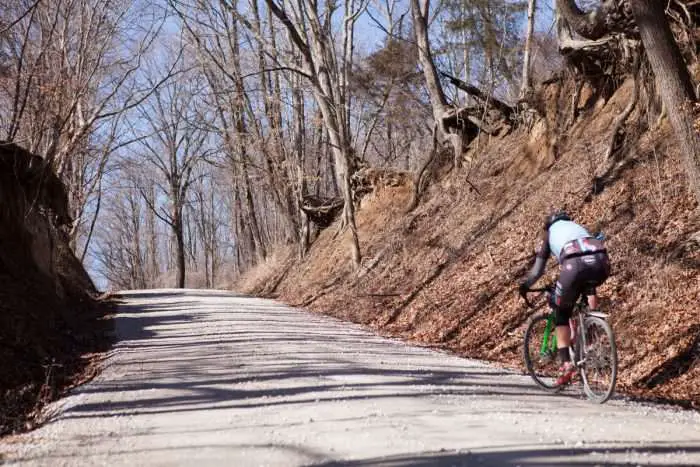 The second OMG hill came at about mile 32. At mile 33, I started cramping up. The third OMG hill came at about mile 41. At this point, I was trying to hold it together, hoping for flats. Bah ha ha. At this point, the Roubaix unleashes what felt like waves of hills. On uphills, I repeatedly shifted my Salsa Warbird into its lowest gear and hung in there.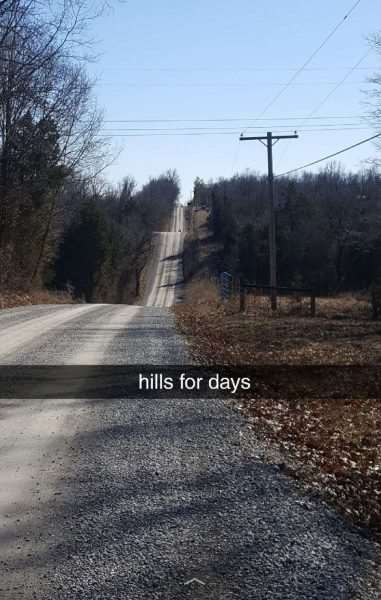 It was a beautifully sunny day. The course was well marked. The scenery was varied and pretty. (I might have been hallucinating, but I thought I saw a few Alpaca farms. And, you might think I am making it up when I say that in the middle of the race, a river-side campsite appeared which had a Thai restaurant.)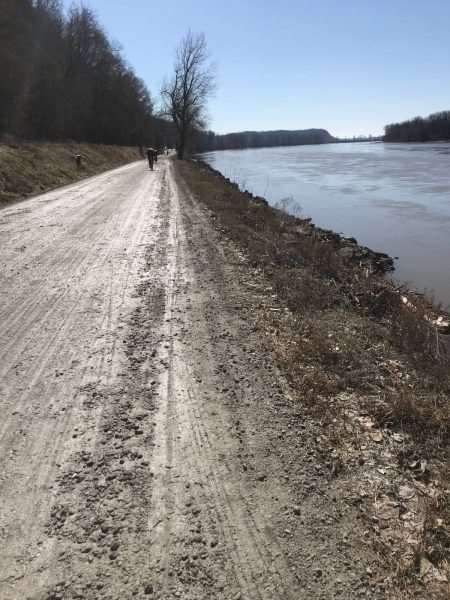 The wet sticky roads provided surprisingly good traction. Tire pressure of 35 lbs in the front and 37lbs in the back turned out to be perfect for the 38mm tires on my rig. I had a blast bombing down the gravel roads. I don't know if I believe it, but GPS says that I got up to 39mph on one of these hilly descents.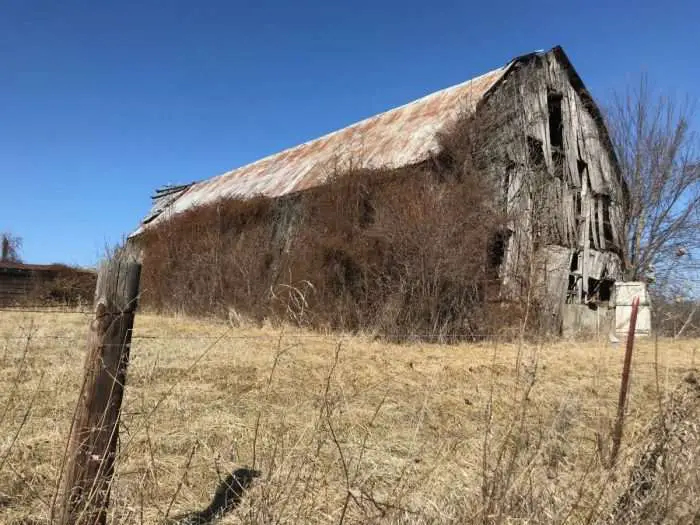 Given how slow I was riding toward the end, I had time to take more pictures. I think everyone had a good day on gravel. Thanks to all the volunteers who helped make that possible. Rocheport Roubaix concluded with a high-speed feel-good downhill finish into town.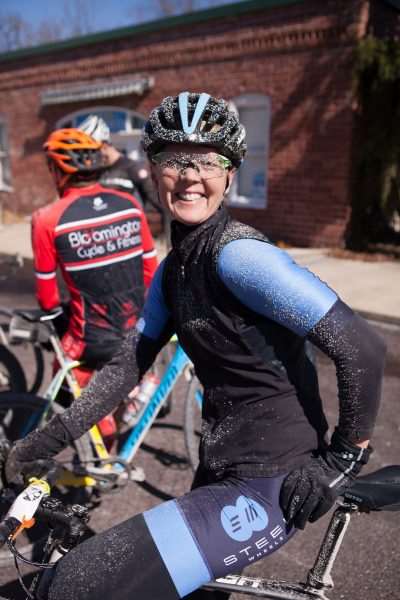 After finishing, competitors enjoyed a cup of free chili and free beer from a local cafe in town. (Excellent choice race director.) I caught up with Rocheport Roubaix 70-mile winner Scott Williamson carrying his First Place hardware back to his car. He finished in 3:27:34. I did not. But I showed that first hill who was boss!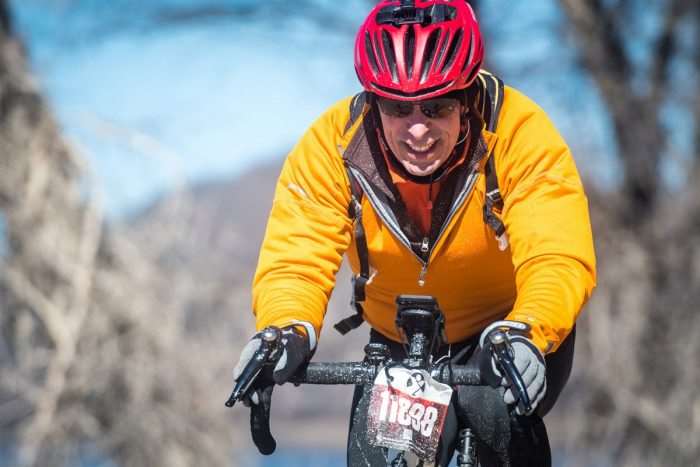 If you're an aspiring writer and are interested in sharing a ride or race report with the Gravel Cyclist audience, please contact us.